How To Create Your Tutoring Business Plan From Scratch?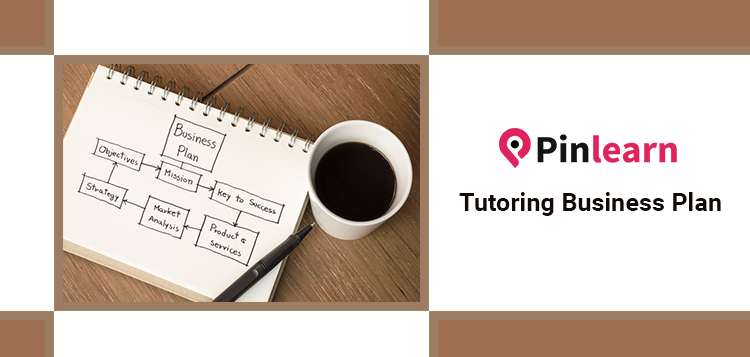 Do you excel in a subject and think you are confident enough to tutor? Running an online tutoring business may be an excellent choice for you, as it can be rewarding. Whether you are a fresh graduate, a university teacher, or a retired educator, this is a business idea that you can rely on, which can bring additional income for you. After all, teachers are always in demand.
As an edTech business owner, you need to have a tutoring business plan with a clear idea of how it will impact important decisions. 
Have you considered starting a tutoring business but are unsure where to start? In this blog, we will walk through important ideas for where you can start a tutoring business.
What exactly is a tutoring business plan?
The biggest advantage of starting a tutoring business is that you can get started on any scale. You can begin with little to no investment and can scale as you expand. On the other hand, if you want to start a proper tutoring business where students belonging to different educational backgrounds and age groups will be helped with your classes, you will have to prepare a comprehensive tutoring service business plan.
A tutoring business plan is a documented strategy for a business that highlights the goals and plans to become successful. The plan outlines the businesses' market research, promotion plans, financial aspects, business purpose, and more.
A business plan's purpose is to summarize a tutoring business's strategies to execute it long-term, securing financing from investors and helping predict future business demands.
What must a tutoring business plan include?
When you discuss your business ideas with your investors to secure financing, you need a traditional business plan to present. A business must be in its long-form and very detailed, and here are the following components of a traditional business plan.
Business plan subtitle
Every good tutoring business plan must begin with a captivating title and subtitle. In the business plan, you have to make it clear what the document is all about, and you can use the subtitle to tell the story of your online tutoring business in a short and precise manner.
Executive summary
While the executive summary is the last thing you will write, it is the first section the stakeholders will read and hence the most important part of your online tutoring business plan.
Business description
The brief section of your tutoring business plan includes your business name, years in operation, key offerings, and more. You can include core values and a short history of your organization here. 
The business opportunity
The goal of this section is to clarify to investors that your tutoring business meets the market's requirements in a way that no other business can. Here you can elucidate the specific channel your business solves within the marketplace and how it helps to overcome them. 
Competitive analysis
Like every industry has more than one player, tutoring businesses have many key players, making competitive analysis a significant part of your tutoring business plan. In this section, take an objective look at the market to understand where your edTech business fits first. 
Perform a strategic planning technique like SWOT (strengths, weaknesses, opportunities, and threats) to identify the strengths and weaknesses. 
Target market
Define who your core customers are and why? The target market must include the demographics of your customers, psychographics, behavioral patterns, and geographies of the ideal clients.
Marketing plans
This section briefly covers how you will promote your unique value proposition (USPs) to your target audience. Think broadly and briefly expand your points. Are you planning to adopt a slow but steady process where you make an upfront investment, or do you want to generate lots of quick customers using paid advertising strategy? 
Financial summary
Make an outline of your business in terms of financial aspects and where you would like to be positioned in the future. 
Team
Now that you have outlined the business purpose and goals, it's time to define your "Team." If even if you don't have every team member on board yet, assign different toles as you seek funding from investors.
Writing a tutoring business plan
When it comes to writing a tutoring service business plan, there is no right or wrong way. What is important is that your plan meets your requirements.
Most tutoring business plans fall into two common categories: traditional or lean startups.
Traditional business plans, as we discussed, use a standard structure and encourage you to go into detail in each section. It works more upfront and can be lengthy. 
Whereas lean startup business plans are less common, but they still use a standard structure. It focuses on summarising the most important sections of the key elements of your business plan. It could take as little as 60 minutes are concluded in a single page.
Traditional business plan format
A traditional tutoring business plan format is often a detail-oriented plan and is written with the goal of requesting financing from investors. So here is what is included in this format.
Write an executive summary
The executive summary must include the following:
A mission statement.

A brief description of the services offered.

A broad summary of your financial growth plans.
Describe your business
Your business description must include the following information:
The registered name of the business.

Address of your business location.

Names of the key people in the business. You can also highlight your team member's unique skills and technical expertise.
Make sure your business description also defines your business structure- Sole proprietorship, partnership, or corporation. 
State your business goals
This section must explain why you have a clear need for the funds, how the financing can help your tutoring business grow, and how you plan to achieve your growth targets. 
For example, if your tutoring business is launching a complimentary service, how will the financing plan help your business launch the new product, and how much sales can you earn over the next 5 years?
Describe your services and offerings
In this section, explain what your tutoring brand has to offer. It must include the following:
Explain how your service will work.

The revenue model for your tutoring service.

The ideal client base you will serve.

The sales plan and marketing strategy.

Perform a business financial analysis.
If you are a startup tutoring business, you won't have detailed information about your business financials yet. But if you are an existing business, you must include income, profit, and loss statements, a balance sheet that lists your assets and debts, a cash flow statement, etc. 
Lean startup tutoring business plan format
If you are an edTech business and want to start a business quickly, you might prefer a lean startup format. This might suit you best if you regularly change and refine your tutoring business plan.
While there are different ways to create a lean startup business plan, let's look into the important aspects of a sample business plan.
Key partnerships
Include the other businesses or services you will work with to run your tutoring business. It can be partnering brands, strategic partners, etc. 
Key activities
List the ways your tutoring business will have a competitive advantage. 
Key resources
List down resources that you will use to create value for your customers. It can include your team, capital, etc.
Value proposition
Define your USPs to make it clear about the unique value your tutoring business brings to the market. 
Customer segments
Be specific when you define your target market. Your tutoring business might not suit everyone, so defining whom your business will serve is important.
Business models
This is where your business plan defines how you would make a profit. A tutoring business model includes everything about your service, your target audience, and anticipated expenses. List down your primary revenue streams and expenses as a bulleted list.
Conclusion
A tutoring business plan is a blueprint of a business idea and why it would be successful. The more detailed information you put into your business plan, the more successful your business will be. 
When creating a business plan, you must put in extensive market research and feedback from your team and follow a template to organize your thoughts in the right way. 
It can seem intimidating at first, but you must keep in mind that there is no single right way.
We at Pinlearn help edTech businesses and independent educators establish, launch, run and grow their online tutoring businesses. If you need any assistance with launching an online tutoring plan, we can assist you with the guidance you require. Get in touch with us now.