Let's Talk!
Get in touch with our expert support team, and we will answer all your questions.
With Pinlearn, build World class Ed-tech businesses like
Create & Sell Courses
Tutors can build, upload, sell, and track self-paced courses using Pinlearn's training course management software.
Upload learning materials
List courses and set price
Track courses sold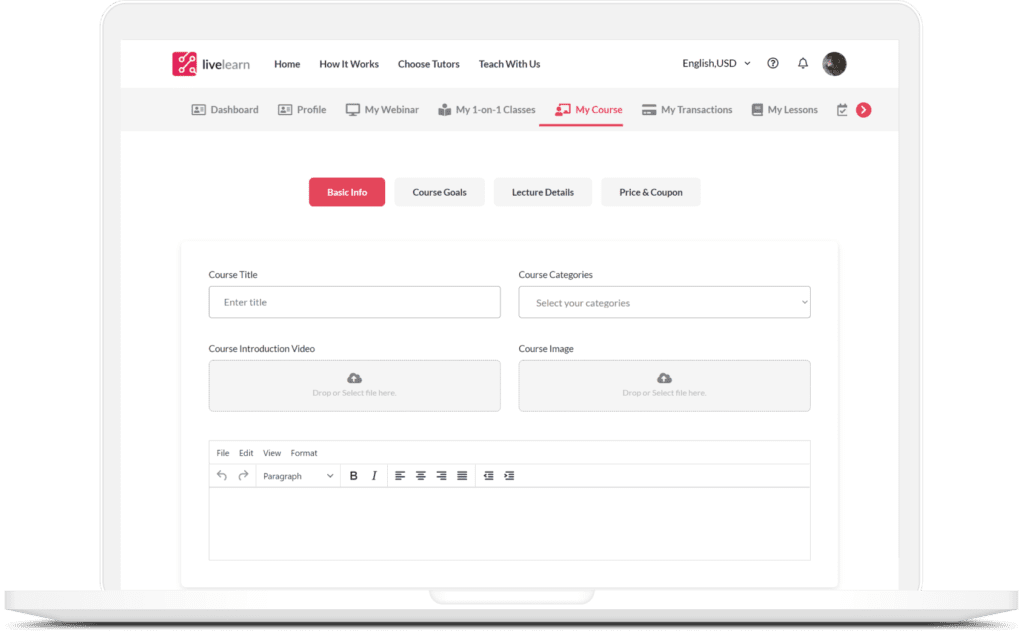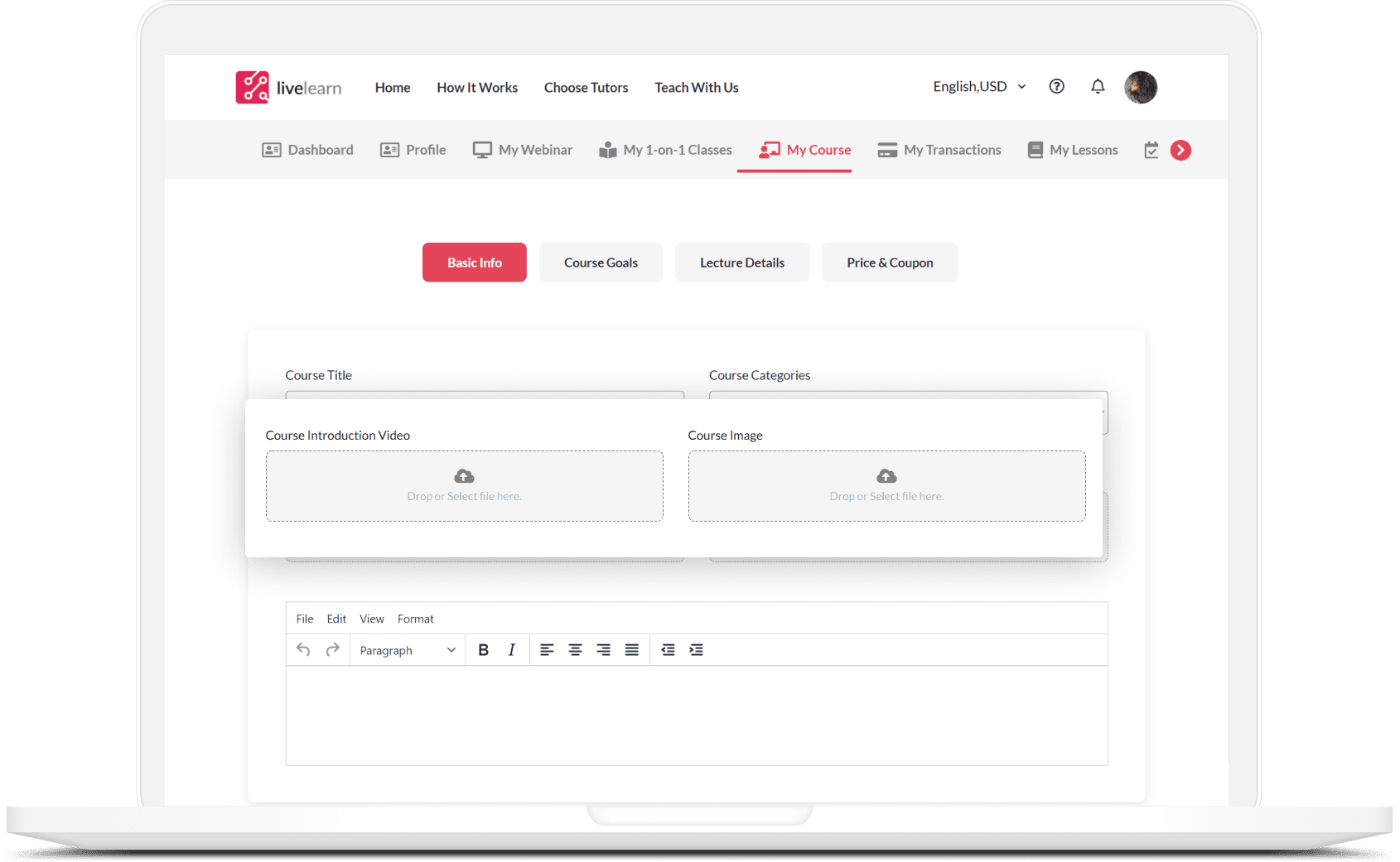 Upload Multimedia Lesson Formats
Create courses using learning materials in multiple formats. Upload resources using a series of steps.
Pdf, audio, video, images etc
Restrict downloading of multimedia
Update or edit individual multimedia
Course Goals & Lectures
Tutors can set course-goals and update objectives of different lectures in a course or module.
Divide a course into different sections.
Add multiple lectures in a section.
Add multiple learning resources in a lecture.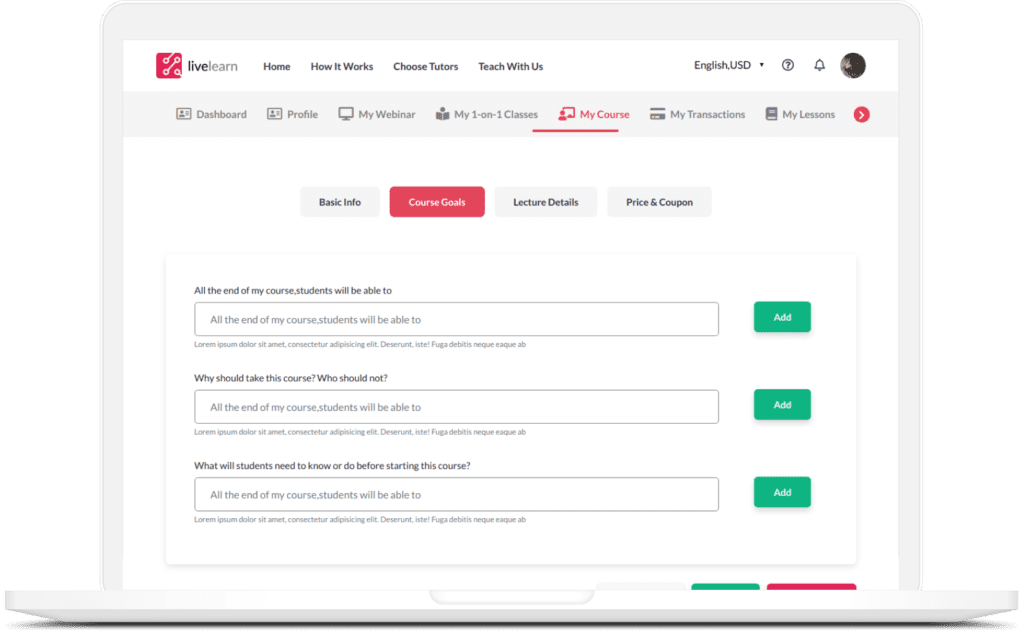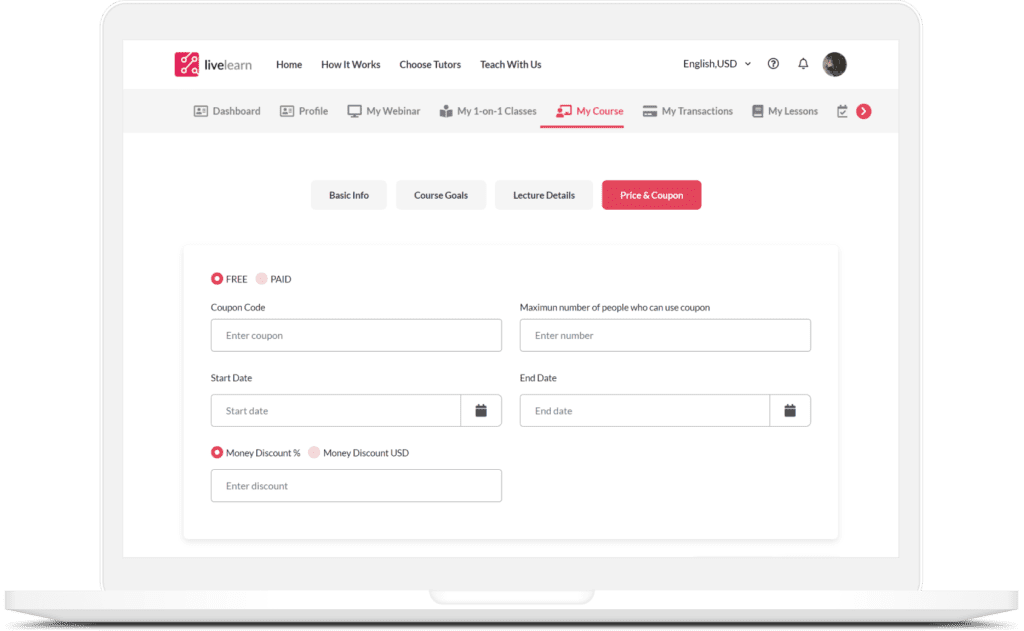 Create Free & Paid Courses
Tutors can set desired price on a course, or make a course available free of cost to facilitate marketing.
Set price for each course.
Mark a course as FREE or Paid.
Create discount coupons.
Tutor Dashboard Analytics
Tutors get a detailed dedicated dashboard with all critical analytics displayed in a graphical interface.
See list of uploaded courses.
Analytics of students enrolled.
Analytics of students with free courses.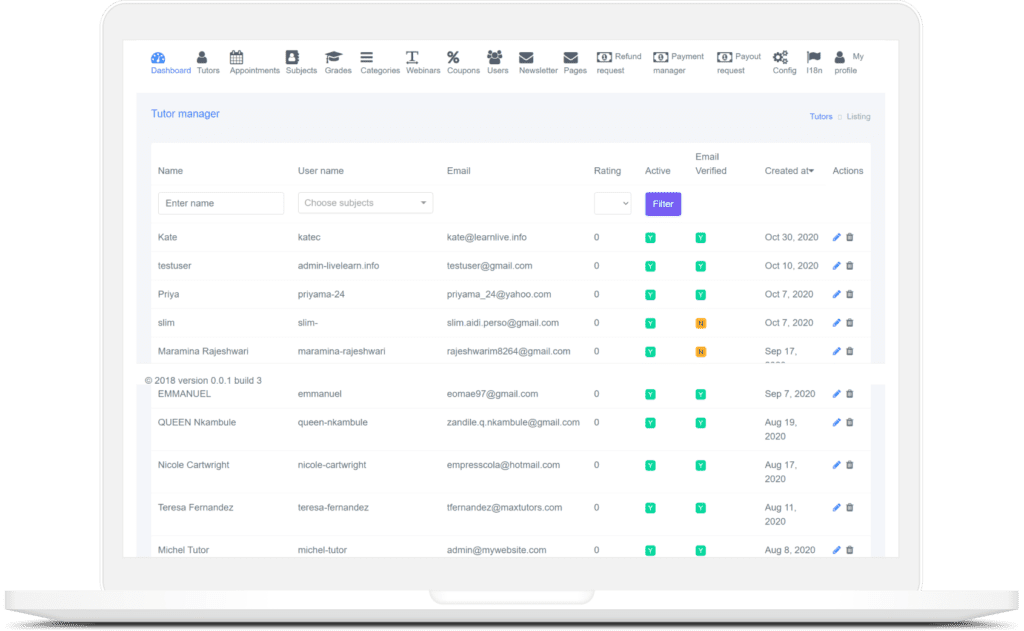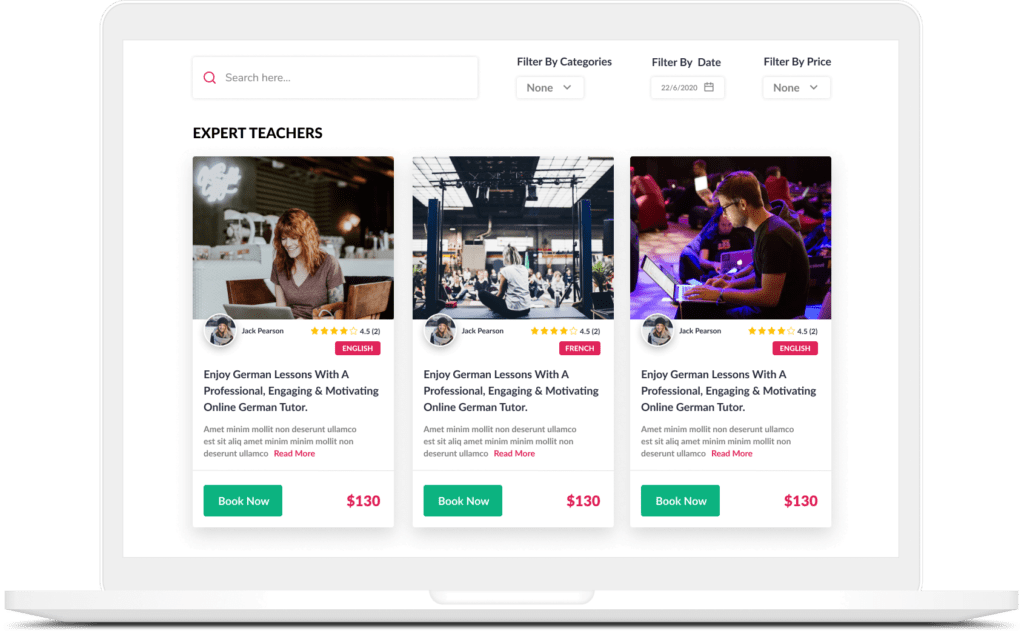 Advanced search filters for hassle-free retrieval of different data and information recorded in the dashboard.
Filter courses by categories
Find courses by tutors
Find courses by keywords
Admin Course Manager
Admin retain the ultimate controls of the course management software to manage uploaded courses.
Approve / reject a course
Preview course details + lectures
Set up commission % for courses up for sale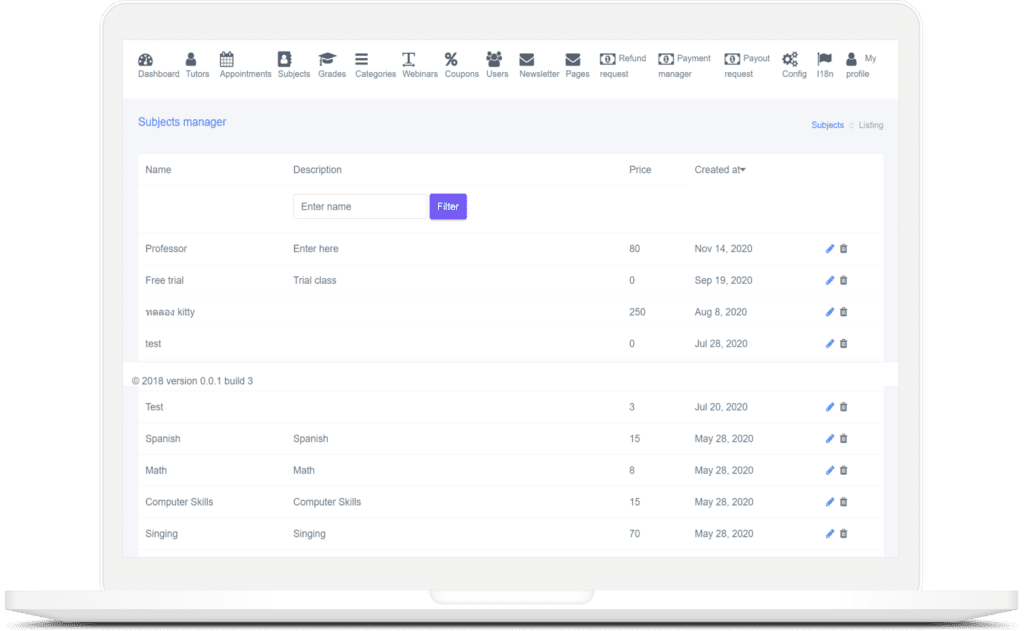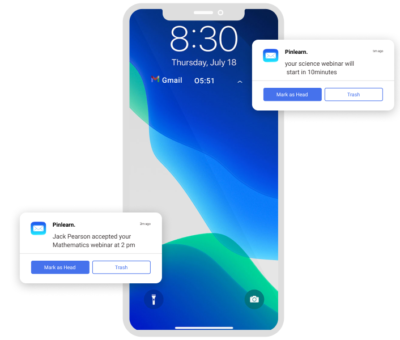 Integrated email notification system for keeping a track of different events on the course management platform.
When course is approved by admin
When student purchases a course
Tutors get notified of the sale
Interested in Selling Online Courses?
Get this all-in-one solution and build your own eLearning platform like Udemy, Khan Academy, Coursera, and Varsity Tutors. It's a complete training and course management software.
Get Pinlearn Now
Let's get in touch
Give us a call – +1 408-909-5136  or drop an email below.
Pinlearn Sales Team
15 Minute Meeting
15 min
Phone call
This 15min call gives you time to let us know about your needs to see if our product is right for you.
Schedule Now