Let's Talk!
Get in touch with our expert support team, and we will answer all your questions.
With Pinlearn, build World class Ed-tech businesses like
Dynamic & Robust Dashboard with Analytics
Tutors get a dedicated dashboard with advanced features and detailed analytics
displayed in easy to understand, graphical format.
Dedicated Tutor Dashboard in front-end.
Detailed dashboard with analytics in a graphical interface.
Easy to use navigation for hassle-free movement across dashboard.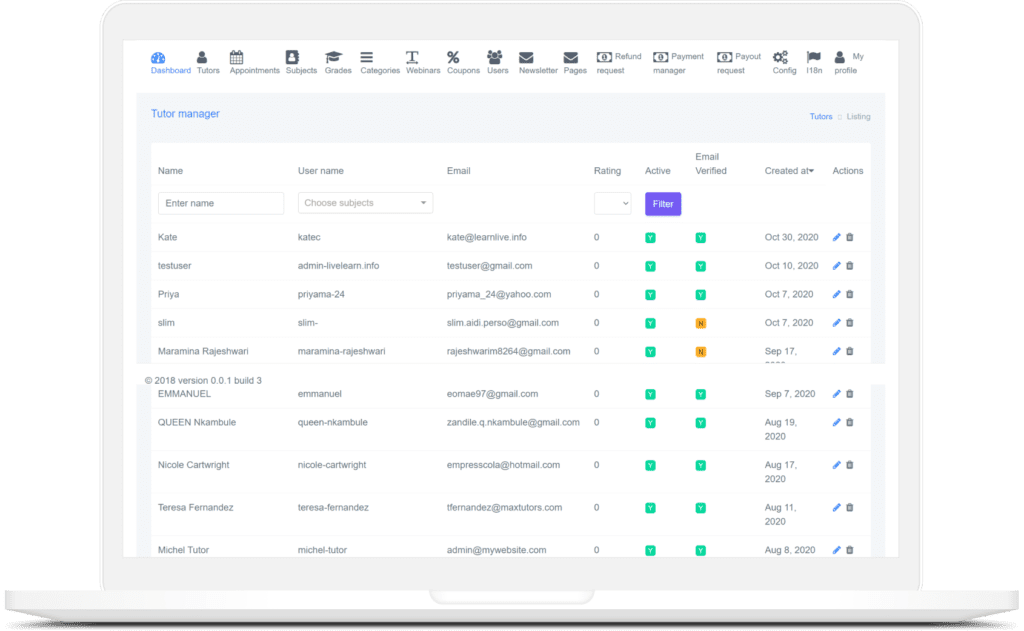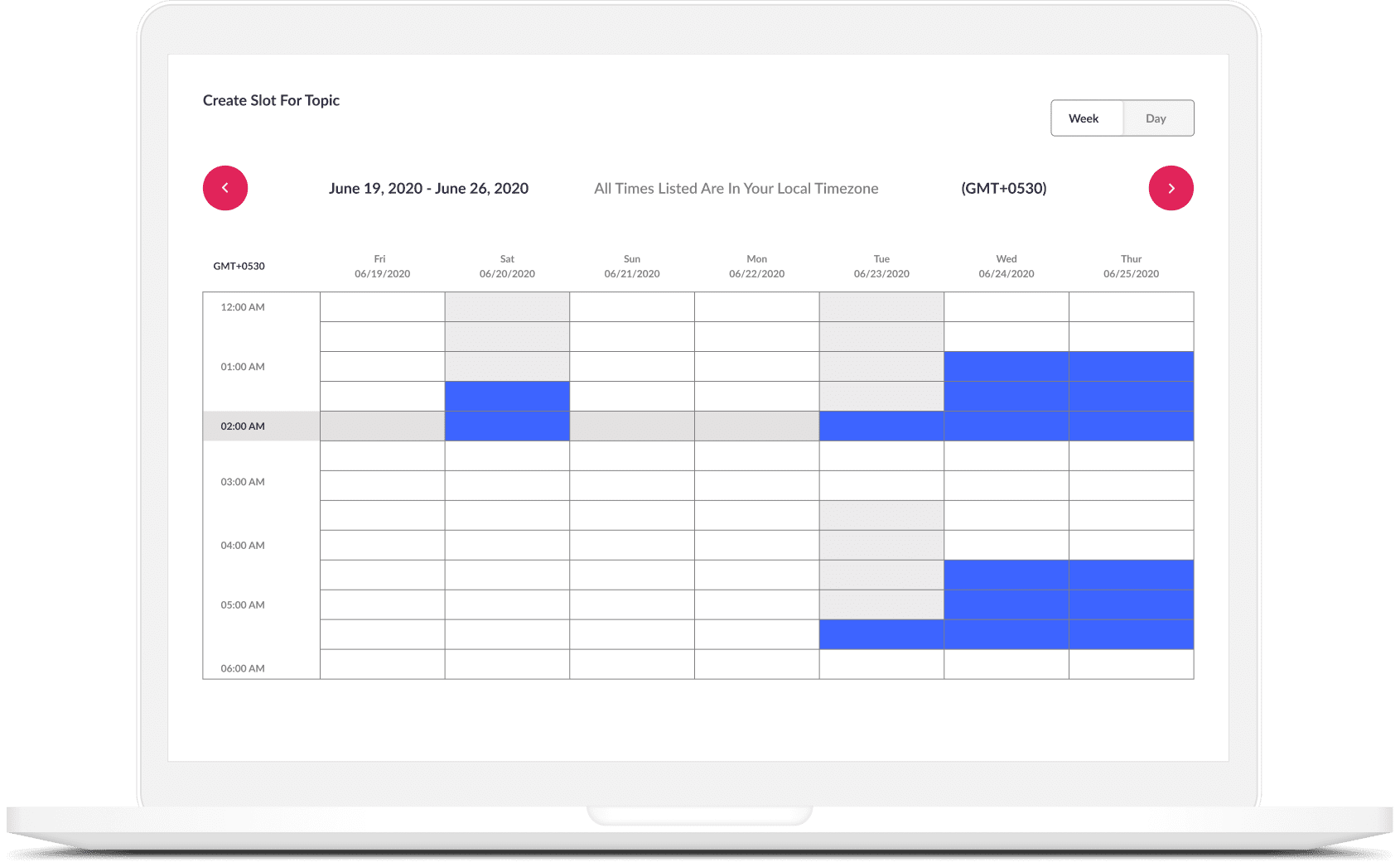 Tutors can create/edit/delete courses and update all sorts of course information
following a detailed, guided, and step-by-step workflow.
Create different sections for each course.
Create different lectures inside each section.
Add multiple videos, audios, and PDFs, etc. in each lecture.
Manage Group Webinars
Tutors can create host one-to-many live group webinar sessions. They can update
webinar details, descriptions, and images.
Create Single Day / Multi Day webinar course.
Set maximum number of participants in webinar.
Set Price, Description, Date, and Time of a webinar.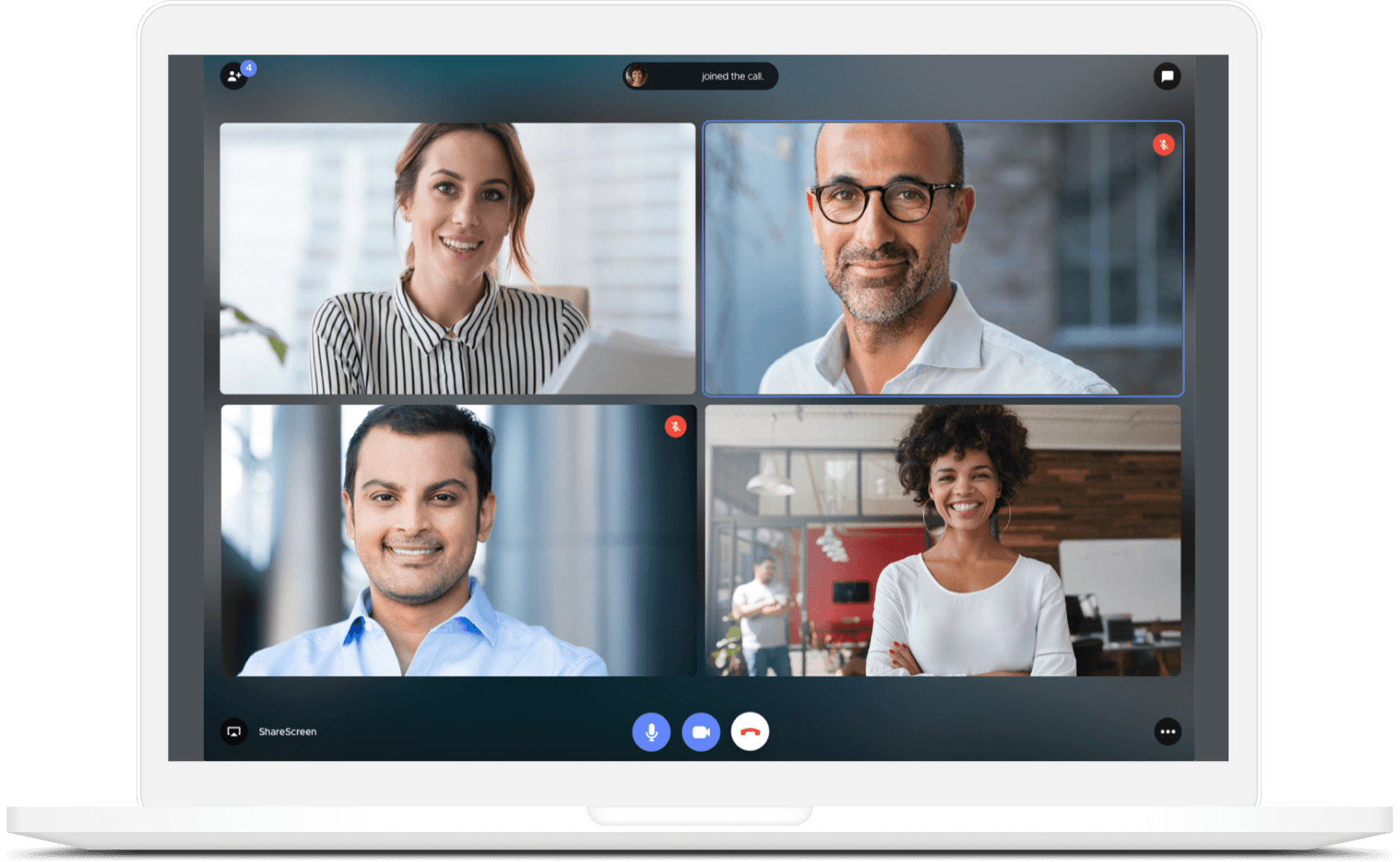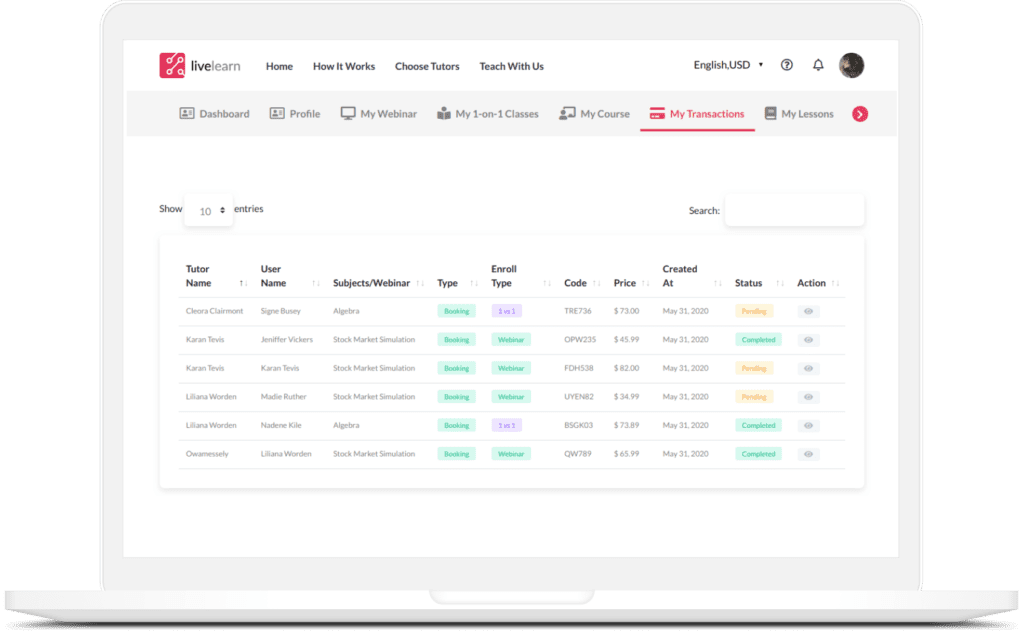 Tutors can track transaction details of all classes, webinars, and courses sold by
them, and sort each transaction details.
View details of each transaction.
View commission earned on each transaction.
Sort course transactions list on multiple traits.
Tutor Profile Management
Tutors can add/update profile details such as email, phone number, address, etc.
Also add/update profile description and trailer videos.
Update language of tutoring.
Add Resume and Skillsets.
Showcase total students enrolled.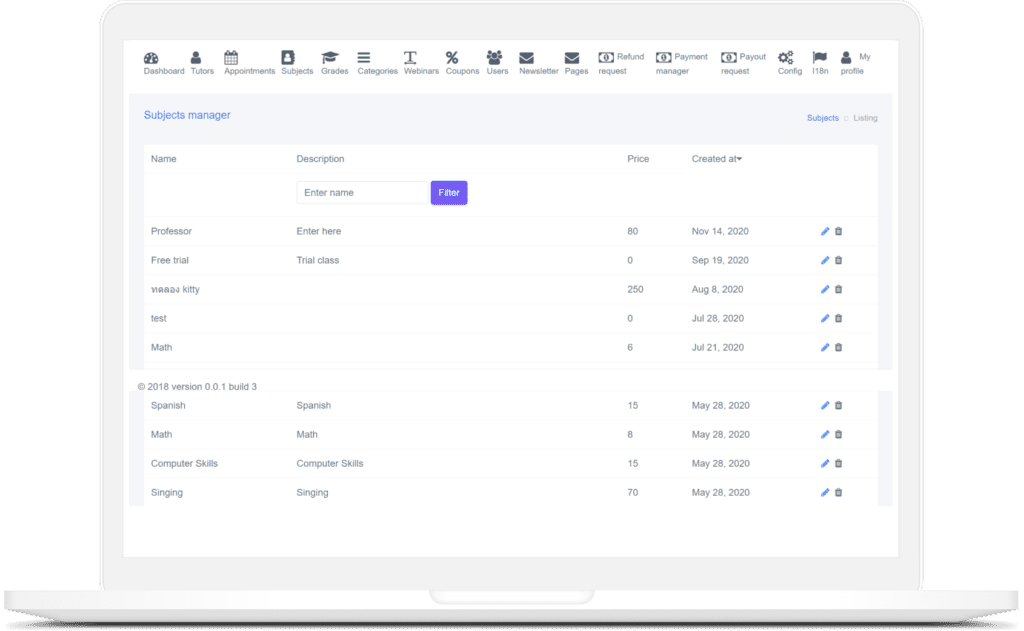 The tutoring business management software allows admin to add/ delete a tutor
account from the back-end and browse a list of all tutors on the platform.
Browse Tutor's appointment calendars.
Browse Tutor's courses and webinars
Track and Manage Pay-outs to tutors
Tutor Management Software
Tutoring management software in Pinlearn is robust and offer a plethora of
features to manage thousands of tutors on your platform without breaking a sweat.
Want to build a Tutoring Marketplace?
Get Pinlearn, the best tutor management software to host thousands of tutors,
who would sell courses, and conduct live classes and webinars on your eLearning Marketplace.
Get Pinlearn Now
Let's get in touch
Give us a call – +1 408-909-5136  or drop an email below.
Pinlearn Sales Team
15 Minute Meeting
15 min
Phone call
This 15min call gives you time to let us know about your needs to see if our product is right for you.
Schedule Now