How To Start An Online Tutoring Business And Make $10,000 Per Month?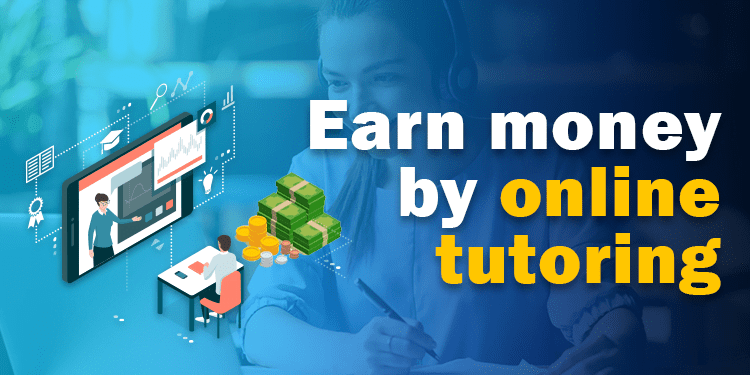 Online tutoring is all about helping people master concepts and refine their areas of expertise. It is about offering better knowledge and great experiences to the people that are in need of it. 
But is that all there is to online tutoring? 
Absolutely not. 
There are enormous earning potentials for you as any online tutor too. Yes, you can make money with your online tutoring business by offering tutoring services from the comfort of your home. 
In fact, according to Payscale, the average online tutor in the USA makes about $19 an hour depending on their academic qualification, experience, and technical expertise. 
So do you wish to start an online tutoring business?
Do you want to learn how to start a successful tutoring business and earn $10,000 every month?
We have put together this comprehensive guide to help you start a tutoring business especially if you are a tutor or an EdTech startup. 
Let's get started right away.
Online Tutoring- The Billion-Dollar Business
The rapid penetration of smart digital devices like smartphones and tablets, and the growing demand for personalized learning have led to an increase in the popularity of online tutoring. 
And with an anticipated CAGR OF 13.2%, the market value of the global online tutoring business is expected to reach $2.9 billion by 2025.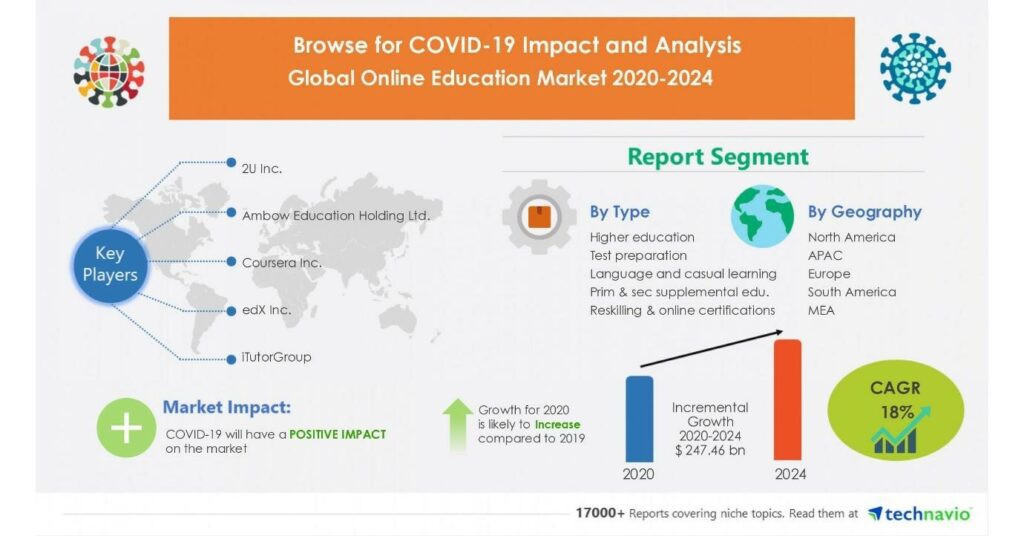 Considering the high cost of education, starting an online tutoring business is a low-cost affair. And with the outbreak of the Covid-19 pandemic, a lot of awareness has been drawn to online tutoring, leading to the massive adoption of online tutoring websites to enable students to connect with teachers while reducing face-to-face contact. 
This means that online tutoring will continue to gain more momentum even when the impact of the Covid-19 pandemic has faded, as more learners will prefer the comfort and convenience it offers.
👉 Want to the next player in the tutoring industry, get in touch with our experts.
Let's quickly talk about the reasons you should start a tutoring business online in 2022.
Pros of Starting an Online Tutoring Business in 2022
Higher education is becoming more expensive. In the United States, for instance, the average cost of higher education is roughly $35,331, including daily living expenses and books. Because of this high cost, a lot of people are starting to turn to online tutoring, leading to increased demand. Considering the demand, starting an online tutoring business will prove to be profitable for you in the long run.
Imagine setting up your own tutoring business right from the comfort of your home, thereby controlling the hours you work. This means more convenience and flexibility for you and your existing community. It is convenient for students as well, as they can tune in to their favorite teacher's class online, no matter where they are.
You get to interact with new people
If you are social and you love human interactions, online tutoring could just be what you need. Since your classes would be live, you get to meet different people and have human interaction each time you hold your classes.
And it gets better. After a while, your old students will move to a new class and you get to meet new people. This way, you will never get bored.
Technology offers the right flexibility
Thanks to technology and online educational tools, online tutors and traditional classroom tutors can now get similar results. With the use of platforms like FaceTime, Zoom, or Skype, you can interact with your students as if they are in the same room as you. This way, you get to connect with your students and share learning resources using the right modern digital tools.
For many teachers, the motivation to teach is not just about the money they hope to get paid at the end of each month, rather, it includes the satisfaction they get when they see their students apply what they learnt to make their lives better. 
Being an online tutor avails you the opportunity to help young people to achieve their dreams of getting better grades, getting a good job, or getting admitted into the university. 
It is fulfilling to know that by spending a few hours of your time each day in your online tutoring business, you are making a positive impact in someone's life.
Unlike many brick and mortar businesses where you need a lot of capital to start, online tutoring requires the barest minimum. Since the classes will be held in a virtual classroom, you don't need to hire a hall or make additional expenses on logistics.
To start an online tutoring business, the main things you need are:
A computer system

A webcam

Internet connection
Once you can get these basic things, you can start. Any other thing you decide to add as extra gadgets can be added if you have extra funds to spare, or after you must have started monetizing your online tutoring business.
It is no longer news that there is a lot of money to make in the online tutoring business, since there are a lot of online tutors making $10,000 and more each month. The key question to ask is how much are you likely to make as an online tutor?
There are a lot of factors that determine how much you can make from your online classes. These factors include the uniqueness of your classes, the niche you are operating in, your technical expertise, your academic qualification, and your experience.
Take a look at the infographic below to see a detailed comprehension of the online tutoring business model including the requirements for starting one, and how to market it.

Steps for starting an online tutoring business
Just like any other business, starting an online tutoring business requires some strategic steps. And in this section, we will break the process down into four simple steps:
1. Craft a smart business plan
A business plan contains your vision for starting your business and how you intend to run it. If your goal is to have a sustainable online tutoring business, you must begin by crafting an air-tight business plan. With this, you can easily turn that vague idea into a workable plan that can help you accomplish your goals.
Your tutoring business plan must include basic things like your goals for starting the business, operational and marketing strategies, anticipated overall expenses, etc. You should also go further to include details about the type of tutoring business model you will adopt, the number of tutors you will hire, your monetization strategies, etc.
2. Understand your target audience
Before you launch out fully, you need to have a good grasp of who your target market is. Research and analyze different niches to understand who they are, the problems they face, and how your tutoring business can help them solve them. A simple market research can help you to identify the needs of your prospective customers and how you can meet them as an online tutor too.  
This will involve asking some key questions like:
Who are the students that need your help?

Where can they be found?

Are there any existing opportunities for your target audience right now?

Using demographic factors like age, behavior, location, etc, what are their characteristics?
Getting the right answers to these questions will help you get a better understanding of your target audience so you can connect better with them.
3. Choosing the niche- General or specific
To succeed in your online tutoring business, you need to be specific. When learners go online to search for online tutors, they usually narrow down their searches. 
For instance, it is typical for a learner to search for "a math's online tutor for high school". This means that you have to be specific about the service you offer.
Which subjects are you an expert in? And if you are good with most subjects, which ones would you love to teach the most?
When you specify your niche, it makes you stand out from the competition, and greatly improves your chance of being selected as an online tutor in a specialized subject that not many others are offering.
For example, you might choose to build an exclusive online English tutoring business. Or you could go for a live piano tutoring website that features Classic, Jazz, Pop, or Rock Piano lessons.
Selecting the tutoring software- The one that fits your needs
Now that you know how to start an online tutoring service, the next thing is to choose the best platform to run your online classes. Your choice will depend on your target audience and your goal for online tutoring.
An online learning platform offers educators and learners the information, resources, and necessary tools to aid and enhance the delivery and management of online tutoring.
It is essential to create a rich learning environment that could simulate a great learning experience where teachers and students can interact, take part in discussions, and indulge in collaborative projects.
Why should you create your own online tutoring platform?
While there are a variety of learning platforms to choose from, nothing can replace the convenience of setting up a virtual classroom, and having your own online tutoring platform.
The website must not only be appealing in looks, but it must also feature both basic and advanced functionalities like delivery of live classes, dashboard, analytics and reporting tools, managing access of tutors, processing payment, accepting reviews, etc.
Moreover, you will not be encumbered by the restrictions of a third-party platform that has some features that you might not need.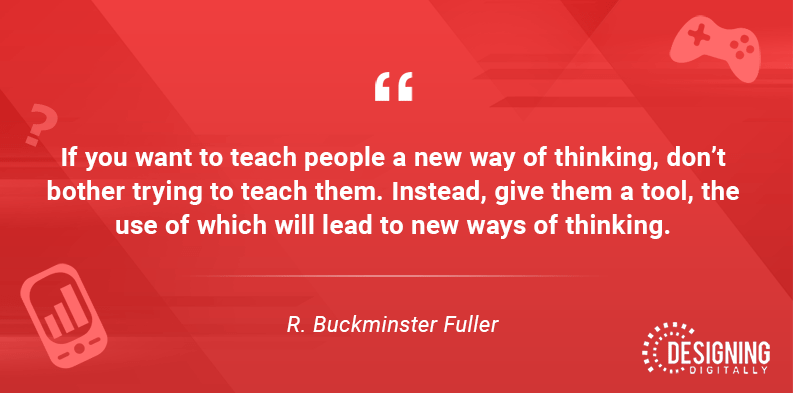 What are the advantages of building your own online tutoring marketplace?
By building your own online tutoring marketplace, which involves creating a tutoring tutoring website, you can fully customize the platform by adding or enhancing the essential features and functionalities. 
You can improve the existing layout, authoring tools, ways of deployment, reporting capabilities, etc., in alignment with your business requirements. Choose individual components that will make your online tutoring system functional to suit the users learning capability and skills.
Integration of your branding
If you can create a tutoring website, you will be able to customize the overall look and feel of the site in a way that suits your color scheme, company logo, etc., which can be a very powerful branding tool. By integrating your tutoring brand into your learning platform, you reflect the image of the brand in all aspects.
Pay only for the feature you need
Creating your own tutoring website means that you only have to pay for the features you need instead of paying for both features that you need and those you won't use. This way, you can add and pay only for the essential functionalities you need to make your tutoring website more streamlined.
Why building your own tutoring platform from scratch is not a good idea 
Despite the advantages listed above, it is important to note that creating your own online tutoring marketplace is not going to be a walk in the park. Your e-learning app, among other things, must have several functionalities adjusted for both teachers and students alike.
For instance, to have an optimal platform, your platform  should include a log-in system, search filters, course making tools, dashboards and course pages with each one containing the list of units, the names of each creator, and a section for review to mention but a few.
In addition to that, it must be built to use virtual reality and augmented reality to create an interactive learning environment. Not just that, you have to adopt video streaming and microlearning support if you wish to boost the engagement of your students and increase their motivation. 
Doing all these would cost you a minimum of $32,000 and as much as 800 working hours if you are building your platform from scratch.
Fortunately, platforms like Pinlearn exist to help relieve you of that burden. With Pinlearn's ready-made script, you can save both time and money and still get the best out of your online tutoring business.
The Core Features Of The Online Tutoring Platform
In this section, we are going to explore the features that makes online tutoring platform like Pinlearn a better option.
Create And Manage Webinars
With this feature, tutors can create topics, set prices, set the maximum number of participants, add images and descriptions of webinars.
Dedicated Tutor Dashboard
A dashboard for tutors gives detailed reports on appointments and earnings made from each class.
Student dashboard features functionalities like searching for subjects, browsing and filtering tutor profiles, booking an appointment with a tutor, choosing free or paid sessions, managing settings, etc.
Interactive Whiteboard Tool
An interactive whiteboard tool is an essential feature that makes sharing, organization, communication, and real-time collaboration easy. For subjects like math and science, it is very important to stimulate the experience of in-person teaching, and a virtual whiteboard helps to cover it to an extent.
Integrate the whiteboard feature to use it as a flexible canvas to upload any document to be used as the background for the classes.
Class Scheduling And Management
This particular feature allows tutors to schedule classes and modify them according to their unique requirements.
Live Streaming For Live Video Tutoring
Live classes allow tutors to take classes in real-time, facilitating interaction with the students in a better way. Live video tutoring can be conducted for a single student or as many students using API integrations like Zoom for real-time viewing.
One-on-one live sessions in HD quality can be specially conducted for online tutoring and coaching. Tutors can share the content of all types of documents, including images, videos, PDFs, and rich media, with students for interactive real-time learning.
Payment Gateway Integration
Integrating a secure payment gateway to your online tutoring website will make it easy for your users to pay for the classes without leaving the site.
Admin dashboard is another essential feature you might require to gain full control of the online tutoring website set up, like accessing details of both students and tutors, managing appointments between educators and tutors, handling discounts and payments, etc.
This is one of the essential features of an online tutoring website, as it helps trainers to track their classes and improve for the better. Tutors must be able to compare the performance of classes with the goals to measure the viability.
Analytics help you make data-driven decisions and position your brand ahead of the fierce competition. It can also help track student engagement and retention and offer personalized experiences to your students.
This feature serves as a powerful tool for educators to get relevant feedback from students. Good reviews on your platform can help you gain new customers.  Genuinely good reviews empower users to enroll in your online classes, which is an additional advantage.
You can check out our features page to know more about how Pinlearn can be an ideal online tutoring software for your startup!
👉 Experience the advance features of our software in action by scheduling a personalized demo.
How Much Could You Make From Online Tutoring?
According to a report by ReportLinker, the global E-learning market is projected to grow to a staggering $457 billion by 2026 compared to $250 billion in 2020. This growing demand  has led to the increasing availability of opportunities to make money with online tutoring. 
A good example is HeyTutor, a California-based online tutoring platform launched in 2016 by Skyler Lucci. The platform caters to all levels of students in the United States, including grad school levels. With their "smart technology", students can be matched to their tutors, and tutors are able to set their own hourly rates based on their expertise and qualifications. HeyTutor reportedly has 129 employees and their annual revenue stands at about $2.5 million.
If you wonder how much you can make as an online tutor, it can vary depending on several different factors, which are as follows:
The overall money you can make depends on your target audience. For instance, if you are offering tutoring services to professionals who are already working, they can afford high-pricing plans. Whereas, when offering online courses or classes to younger students, the price of the classes will vary, which will influence the overall money you make. So it all depends on your target audience.
When beginning, most educators have a practice of setting their online teaching rates low to attract students. But keep in mind that the rates you choose must reflect your experience and value as a tutor. Take into consideration the time and effort that goes into creating your classes instead of just considering the hours you spend online with your students.
Even when you are starting, price your classes slightly higher, maybe at $199 with a launch price of $99. If you get 10 pre-orders, you can earn a revenue of $1000 easily.
As the number of pre-orders goes up, the money you make also goes up. With this tip, you can validate your idea and confirm that your classes have a valid market.
Your experience in the market
If you already have an established presence in the market, it is easy to start making money from your online tutoring business. But, if you are just starting, it may or may not take more time considering the uniqueness of your niche and the demand for your online classes.
Your choice of an online tutoring platform
If you create an online tutoring website of your own, you can keep all your earnings for yourself by avoiding third-party commissions making it easy for you to reach your $10,000 a month target.
How to make money with online tutoring – Powerful and proven ways
Online tutoring is a lucrative market, but with all the competition, finding the right ways to make a profit off an online class is important.
Here are some proven online tutoring business models to make money selling your classes online.
A one-time fee for classes is usually the easiest to implement and for students to understand. Paying an upfront fee is less intimidating than spending on recurring payments, especially for learners who are new to your platform.
This is the model adopted by Italki, a Hong Kong registered tutoring marketplace. With over one thousand language teachers and more than a million language learners studying over a hundred languages, Italki is arguably the biggest platform for language learners.
As an online tutor on this platform, you need to register as a language teacher, create your profile, set up your courses and mark your availability on your calendar. 
Once you do that, you will get listed on their teachers' database where potential students can find you and book a teaching session. 
These sessions are paid upfront in Italki credits (10 Italki credits equals one dollar). The payments, however, are not made directly to the teacher. Instead, after a lesson package is purchased by the students, the company gets the Italki credits for that lesson package. And when you complete the lesson, Italki charges a 15% commission fee based on the price of the lesson you listed.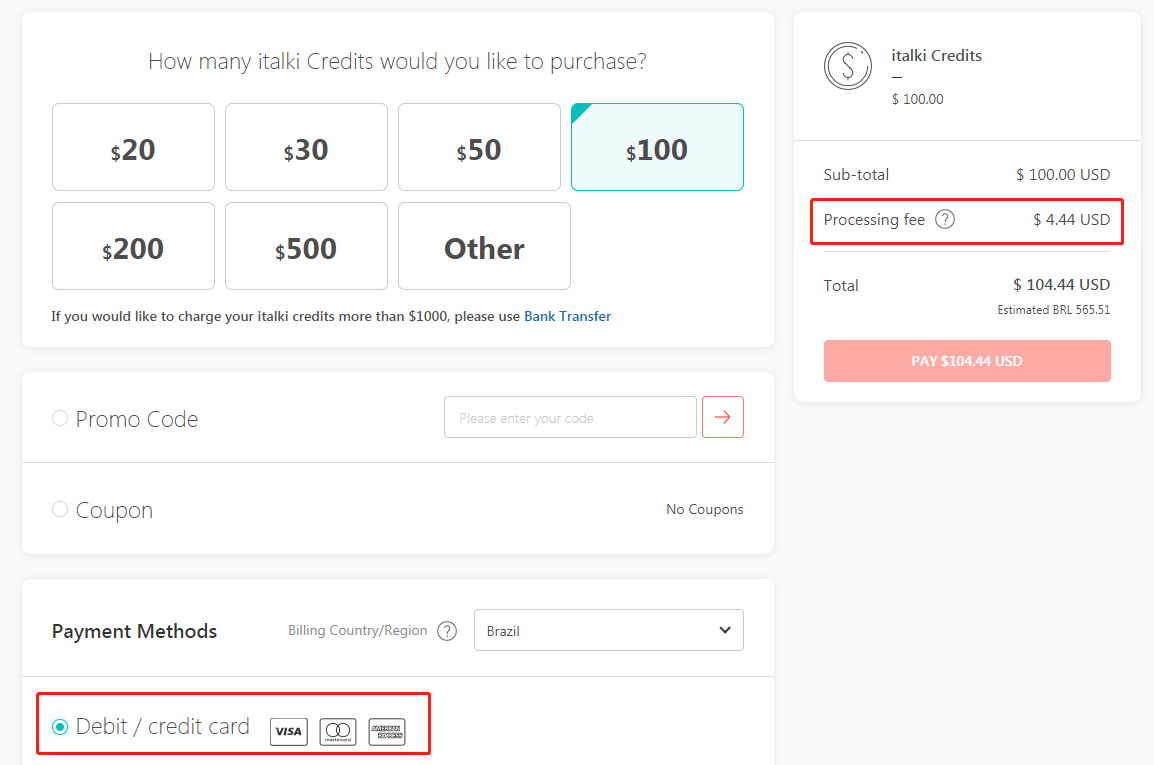 Offering free classes and charging for certifications
This is another effective monetization strategy where you basically offer the classes to students for free and just charge for certification. This works because you are giving the most significant aspect of the class for free.
It helps in building trust and getting information to build an email list of interested learners to market to. Give the benefit of free learning to your students and then charge for certification alone, which most of them would be willing to pay for.
When a learner trusts that they will gain value from your online tutoring website, they would be willing to pay a recurring membership fee for ongoing classes. Create an ongoing learning program that will help to keep your students coming back to your online tutoring website.
Tips to turn your online tutoring sessions engaging
Let students choose the way
When you are tutoring online, give opportunities for your students to lead the class. For instance, bring up a topic, encourage students to be an active part of the discussion, and let them take the lead. You can also ask for suggestions from your students on how they would like the classes to be- synchronous or asynchronous.
Check out this Tweet thread where Lindy Hockenbary shares her golden tips to keep students engaged during group video sessions.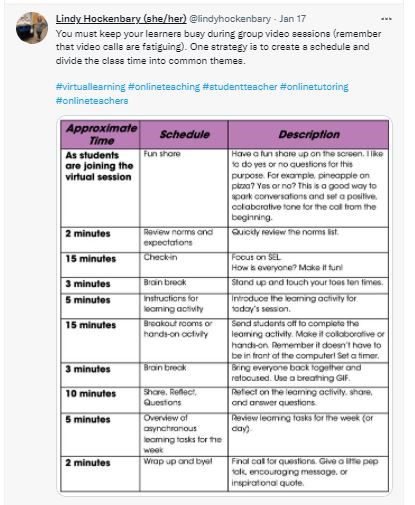 Start exclusive Whatsapp and Facebook groups to facilitate active communication with your students. This also helps them to quickly seek help if they need any regarding anything related to your online class.
Encourage self and peer-evaluation
Self and peer-evaluation is an avenue where students assess each other and themselves, which encourages learners to take greater responsibility for their learning. Getting students to be active in their learning this way can help change the perception of learning.
How to hire tutors for an EdTech startup
If you decide to hire a teacher for your EdTech Startup, make sure you find the right person. Here are some of the things you must consider when hiring tutors for your online tutoring business.
Understand teaching certifications
If you want to build your online tutoring service for elementary-level students, try finding teachers in those grades rather than a high school tutor. This may sound obvious, but many education entrepreneurs make the mistake of putting all tutors under one umbrella.
If you are looking to work with college-level teachers, take time to learn the differences between assistant and associate professors. All these tutors bring something different to the table, and it is imperative that you find the perfect match.
How well does the tutor interact with the child? If a student is unable to grasp a concept, can the tutor get creative with their teaching skills? Besides, the tutor must be a natural communicator to make students feel comfortable, especially for younger learners. 
A private online tutor must have a friendly disposition while being able to maintain a regular tutor's authority. For example, deploying an element of humor to explain a concept or encouraging learners to share stories could work great to increase online classroom engagement. 
Channel the search process in the right direction
If you don't have personal connections in the education world, you must deliberately find the right tutors for your education startups. 
There are various education groups on Facebook, Twitter, LinkedIn and other social platforms. Join some of these groups to have meaningful engagement. It might be tempting to jump into such groups and try to sell your services. But don't do that. 
Instead, be a part of valuable and active discussions. This will not only help you learn a great deal about what's happening in other classrooms around the world but find the right tutor as well. 
LinkedIn is again a great place to find teachers and engage with them. Teachers are continually establishing their personal networks. 
For instance, have a look at this LinkedIn conversation that talks about the teacher support group.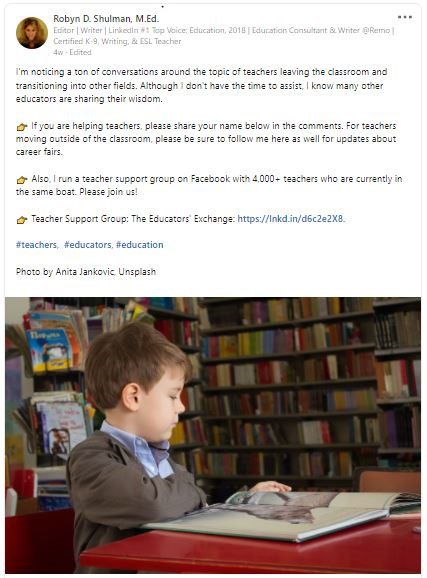 Consider tutors who have an available timeline. There might be cases where you find teachers who have experience and expertise that match your requirement but still have a rigorous timeline. With the use of technology, it is possible to find available tutors; just keep searching!
👉 Do you still have question on how to move online with your tutoring business- Get in touch with our experts.
Ending Thoughts!
Online tutoring is an easy industry to enter and thrive in. You don't need to be an expert in your field to launch a profitable online tutoring business, but you need to understand the problems your clients face and what you need to do to solve them. As an online educator, you have the chance to generate revenue by delivering online classes to multiple sources and make a living teaching online from your own online tutoring platform.
The real question is, are you ready to create your own online tutoring business and harness the power of the industry? Let us help you take the first step to creating your online tutoring business with our live tutoring software. From the setup to the portal flow, you can count on us to give you the best level of support through the entire process.