Learn From The Tutors Who Have Earned $10,000 Teaching Online?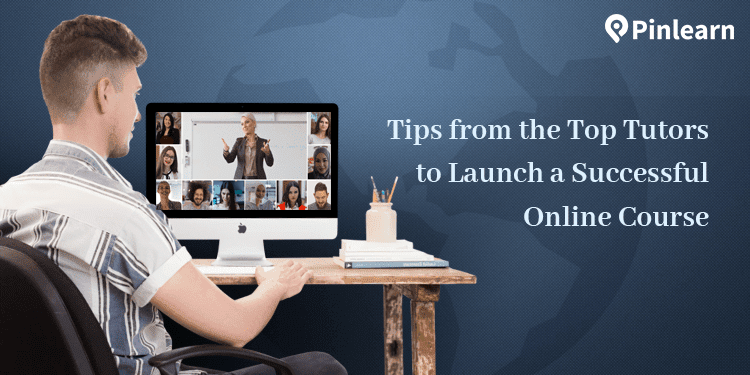 Let's see if we get this right! You're looking forward to launching an online course and you're on the hunt for tips and tricks! You're highly ambitious and you want to launch courses at any cost!
Surprised? It's no biggie! Since you're here, it's pretty evident!
The online course industry is booming like never before and thousands of people launch courses every day. But the thing is, not all courses hit the roof and start to make revenue. Some never make it out to the light, whereas some make a very meager revenue!
When launching an online course, it's important that you do it right! Because all the efforts, the time and money should mean something in the end! And that's precisely the reason why we've come up with this read – the best tips & tricks you should follow when launching an online course (as said by top industry experts)!
Before that, if you have very little or no idea as to how to validate your online course idea, you should find this read useful! 
Let's quickly look at the experts who gave us these valuable insights and then proceed to the latter part!
Create, market, and sell your online courses
Made easy with Pinlearn, to learn more about features, functionalities, and pricing.
5 Expert Online Course Creators
At Pinlearn, it's not just about selling our platform. We strive to make sure all our product users someday become experts in their industry. And the survey we conducted is a part of our efforts in helping do that! Below are the five online course creators who shared their expert insights about launching an online course!
1. Cristian Doru Barin | Founder of Ohvaz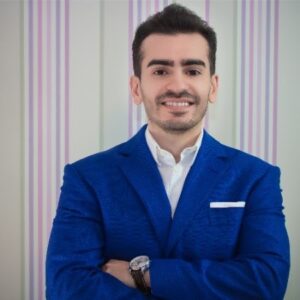 Cristian Barin is the founder of Ohvaz and has a decade's experience when it comes to Photoshop. Cristian is a Certified Photoshop Expert, an Adobe Certified Instructor and a web & app designer. 
He teaches over 240,000+ students and has over 30,000+ reviews. Some of his courses include Adobe Photoshop Training, Mobile Apps UI & UX, Adobe XD for Web Design and more.
2. Isaac Rudansky | Co-Founder of AdVenture Media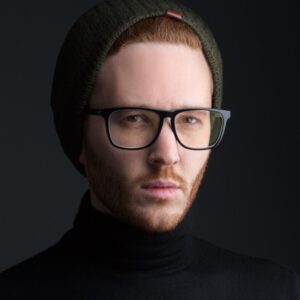 Like the title says, Isaac Rudansky is the Co-founder of AdVenture Media. Some of his clients include Forbes, Hanes, AMC Networks and more. Isaac started out his career as an artist but later turned out to be a digital marketing PRO.
Isaac teaches over 200,000+ students and has accumulated a massive 55,000+ reviews on Udemy. He teaches students about Google Ads, Facebook Marketing, Landing Page Designing and more.
3. Neil Anderson | Technical Consultant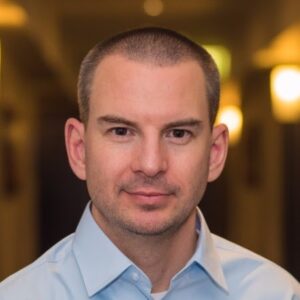 Neil is a Technical Consultant and his mission is to build the best Cloud and Data Center System Engineers. Unlike others, Neil dropped out of school at the age of 15 but later made his way to the top in IT Technologies.
Neil loves to make things simple and loves to hear back from students. He has over 250,000+ students and 50,000+ reviews on Udemy. Some of his courses include Introduction to Cloud Computing, Cisco collection of courses and more. 
4. Derrick Mitchell | Creative Director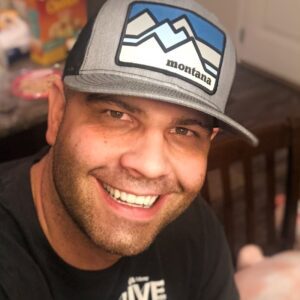 Derrick Mitchell has been and is an online instructor for the past 6+ years. He specializes in graphic designing, photoshop, video production for online courses and more. 
Derrick now teaches over 140,000+ students and has accumulated over 15,000+ reviews on Udemy. He portrays himself as a "lifelong learner with the passion to make bland things beautiful".
5. Khabeer Rockley | The 5% Institute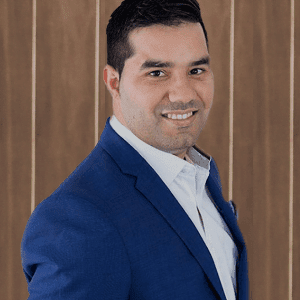 Khabeer Rockley, founder of The 5% Institute is an International Speaker and a Strategy Coach. He helps other entrepreneurs & sales professionals make more profit and sales by winning clients.
Khabeer has been featured in one of the world's best magazines – Entrepreneur Magazine (The Good Men Project)!
Yes! The above-mentioned are the experts who shared their insights about launching an online course with us. Now that you've met them, we'll move to the part where we reveal what they've spoken! 
5 Best Online Course Launch Tips From Experts
It would be unfair if we made you wait any further. So let's quickly head to the first tip, shall we? 
We've handpicked the top 5 questions from our survey and derived tips from the same!
What Were the Most Common Difficulties You Faced as a Beginner
When we asked this question to our experts, each one of them came up with a unique answer! And we've put them together here!
Cristian said that initially, he did face difficulty in the clarity of his voice and message

Isaac found it hard to respond to students questions

Neil initially had a hard time switching from classrooms to online training and it took him a couple of months to get good at tutorial recordings.

Structuring a course was what Derrick found the most challenging thing as a beginner.
So, as a beginner, chances are you might face similar challenges as well! For example, if you're good at speaking, you might find it hard to structure a course or vice-versa.
If you're finding it hard to deliver quality content, make sure you use good equipment. And if you're having trouble responding to students, prioritize tickers or hire support staff. 
If you have prior classroom teaching experience and you find it hard to switch to online teaching, have a couple of practice sessions – should help you get the job done!
What Tools Did You/Should One Use to Create Online Courses?
When asked this question, our online course creators shared the tools they used to launch courses. And you can probably choose what works best for you!
Some of the most commonly used tools by our experts were Camtasia, Premiere Pro and Photoshop. And as for the recording, a regular camera (iPhone or any other decent camera), a screen recording software, a microphone and of course, good lighting – no fancy stuff, plus it's highly affordable.
The video editing software Camtasia has a free version which should pretty much satisfy your needs! 
Though the tools used might surprise you a bit, that is all it takes to create and launch courses! 
Should One Sell Their Courses On Multiple Platforms Other Than Udemy?
We're pretty sure that most of you have this question in mind! Should I diversify my course selling methods? Or Udemy alone is going to be enough? 
Well, we've got the answer for you from the experts.
Yes! Every single expert sells their courses on multiple platforms! And the common solution everyone said is "selling courses via their own website"! And that's exactly what we've been telling our audience – create your own eLearning platform and grow yourself as a brand!
We'll talk about creating an eLearning platform for yourself at the end of the read! 
So, as for the answer to the question, yes! You should be selling your course on other platforms as well – doesn't matter whether it's in Udemy or not! 
Can Udemy Be a Long-Term Solution To Help Build a Career in Online Tutoring?
It's a 50-50 on thoughts here! While Cristian and Neil said yes, Isaac and Derrick think the other way. And here's what you should be taking away from what they said! 
"Though Udemy is a good eLearning platform and some tutors even make a 6 figure income, only a 5% of tutors end up making an actual online tutoring career for themselves".
That's hard! Udemy has more than 70,000+ instructors. Yet, only 3500 tutors make a career for themselves (only if they are exceptionally good)! The competition is huge and you need alternatives to thrive in it! 
So, don't just rely on Udemy alone and start putting out your online courses on multiple platforms – we've stressed this enough in the above tip as well!
Now, we're moving down to the last "launching an online course tip"! 
What Would Be Your Advice to the Upcoming Tutors Who Want to Make a Career In Online Tutoring?
To make the session more personalized, we thought, why not come up with a question like this! And here's what each expert has to say to you!
"Create fantastic courses! Don't focus too much on marketing – let the platform do that." – Cristian Doru Barin
"Make your course 10 times better, longer, more thorough and high quality than the next course in your category." – Isaac Rudansky
"Try it as a side hustle at first. Once you are making more as an online trainer than you are in your day job, you can do the transition."– Neil Anderson
Take the time to create something that is well-produced, visually appealing, and polished. Great content can get lost in the sea of other courses simply if the presentation is not top-notch.– Derrick Mitchell
"People buy at different times; some wait months and some are ready right away, Some may want your flagship program and others are ready to buy your smaller product. Give people a suite to choose from." – Khabeer Rockley
The above-mentioned was what the experts told when asked about the tips to upcoming tutors who want to launch an online course. 
Also, there's one more! The course launch process of our experts! And that's exclusive! Reach out to us and we'll send you the same!
So, those were pretty much the online course launch tips the experts shared with us! And like we promised, we'll quickly talk about launching an eLearning platform!
Want to launch an elearning platform?
Get your fully engaging and interactive online learning platform.
How to Launch Your eLearning Own Platform?
There are two ways!
The hard way, which we're not going to talk about (

Ugh, okay! It's creating a website from scratch that would include hours of time, work and huge expenses

).

Going for pre-existing solutions that has everything you need – you just need to upload your course and you're ready to roll!
Speaking of pre-existing solutions, Pinlearn is an eLearning platform that allows you to take live classes and host self-paced courses. The platform is intuitive, easy to use and 100% customizable. It's just plug & play and you need absolutely no technical or design skills! 
You can know more about Pinlearn's features here! Or you can book a personal demo session for a product walkthrough!
Now that you have some of the best tips from industry experts to launch an online course (and a platform to start with), why don't you get into action? Yup! There you go! 
Best Wishes😉!