Virtual Classrooms: The Ultimate Guide to Setting Up Your Online Course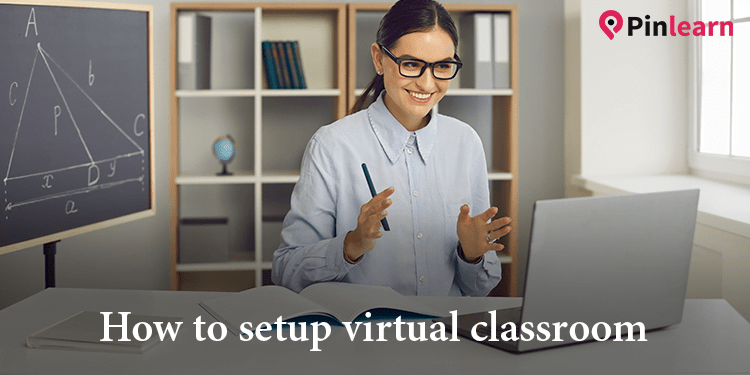 The word 'classroom' triggers an immediate image in the mind: a teacher standing in front, a whiteboard in the background, a marker in hand, and rows full of students in the opposite direction. This is what a traditional classroom looks like. 
All thanks to new technologies, yet another image of classrooms is evolving to include much more than this traditional image – online class setup or Virtual Classrooms.
What is a virtual classroom?
There has been a steep boost in the popularity of virtual classrooms recently. Especially after the COVID-19 situation, we needed an online teaching and learning environment that would allow not only the students to learn virtually from anywhere but also simulate the actual classroom scenarios such as:
Teachers:
explaining the lessons in real-time,

illustrating concepts on board,

giving assignments, 

giving tests, and 

preparing assessment reports, etc.  
Students:
Raising their hands to ask questions

Submitting their doubts in real-time,

Reaching out to teachers post-class,

Connecting with peer for discussions, and 

Accessing their assessment reports, etc. 
Typically, a virtual classroom is a setup that simulates the mentioned-above classroom environments via an online medium. Technologies are used for re-creating traditional classroom scenarios in a digital space for online teaching and learning. 
The concept of virtual classrooms or online class setup is playing a significant role in offering incredible prospects to:
students who are looking to expand their knowledge and acquire new competencies without leaving their day-job or investing big-time in traditional classroom courses,

subject matter experts to teach online and earn from a new kind of revenue stream, and 

traditional educational institutes to expand into eLearning to drive learners from anywhere irrespective of the geographical constraints. 
A GMI Research study asserts that the global virtual classroom market will drive revenue of $9515.2 million by 2025 after following a CAGR of 17.4% between 2018 and 2025. 
Questions like how to set up a virtual classroom, how to teach live online classes, and how to live stream a class were trending like anything during the COVID-19 lockdown. This market was already into a steep growth trajectory, and now that the COVID-19 pandemic has given a taste of virtual environments, one can easily assume that investing in virtual classroom setups is not just a profitable business idea but the need of the hour for students, educators, and even educational institutions. 
How do virtual classroom platforms work?
In simple words, a virtual classroom platform is any solution or a collection of multiple solutions that can be used for bridging the gap between students and teachers in a real-time digital environment. It's all about establishing that real-time communication channel between the two parties involved in the endeavor of teaching and learning. 
Apart from this, educators, institutions, and businesses can accommodate additional solutions according to their unique needs. For example:
If a tutor wants to take live 1-on-1 private tuitions in a two-way interactive environment, he or she would need a video-conferencing tool. 

If a tutor wants to take live 1-to-many classes in a two-way interactive environment, he or she would need a video-conferencing tool with group webinars or group meeting features. 

If a tutor just wants to broadcast

live classes

in a one-way non-interactive environment, a simple live streaming tool will act as the virtual classroom platform to take

live streaming classes

.
Not just the mode of communication, there could be n numbers of other scenarios like these, which may base on level of security, number of monetization channels, affordability, and many more. In short, real-time communication is the building block of any virtual classroom, and one can customize this setup in several ways as per unique requirements.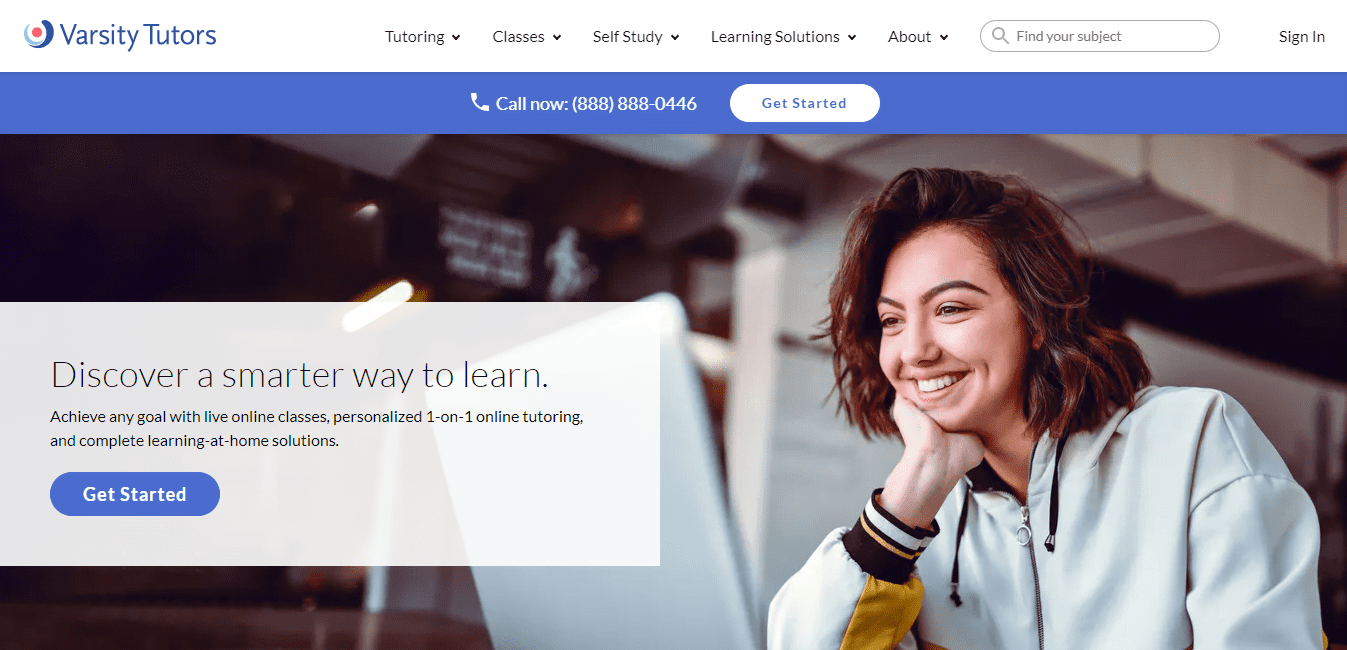 Here are some examples of virtual classroom setups:
Live 1-to-1 private tuitions

Live 1-to-many webinars

Massive Open Online Courses

Virtual Boot camps

Online degree programs

Online consultation in segments such as:

Yoga Training

Fitness training

Cooking lessons

Legal advice

Hobby training

Business advice, etc. 
If you have been looking to devise a virtual classroom environment for any objective, I have discussed everything you need to know to get started in this article. Let's start from the most obvious question here-  
How to set up a virtual classroom?
Here, I have discussed some simple steps that you can follow to create a virtual classroom. Although virtual classrooms can also be set up for self-paced modes, I have focused on live instructor-led modes in this article, as live classrooms include everything that you can find in self-paced mode, too. So how do you create a virtual classroom?
Step 1: Choose your virtual classroom model
There are different ways to pick a virtual classroom model. Below is an explanation of three such ways to choose your virtual classroom model:
You can pick from five different teaching and learning methods: 
Rotation model

: Students have the option to access online virtual classes at school or home as well. The teaching and learning happen in real-time like in traditional classrooms. Students can present their doubts and get a resolution on the spot from the tutor.

Flex Model

: Students have the option to take virtual lessons for specific subjects. For example, school students can opt for English class in virtual mode, while other subjects in the traditional model. 

A la carte Model

: Students can opt to take a portion of a course entirely in the online mode. This model is highly popular among high school level students where some courses are taught entirely by virtual teachers. 

Enriched virtual Model

: Students can take a single course or multiple courses in blended modes where some portion of the course is taught in traditional classrooms, but then complete the residual portions remotely in an

online class setup

. 

Completely virtual model

: As the name suggests, the entire course is taught virtually in online mode. Everything from lectures to assignments, projects, and assessments happens online in this mode. Online degree programs are perfect examples of this model. 
Classification of virtual classrooms based on course objectives:
Night school model

: Students attend virtual classrooms for specific skillsets only. Here they purchase a course, pay for it, and complete the course. For example, an online course to learn how to bake cookies. This mode may include both live and self-paced learning materials.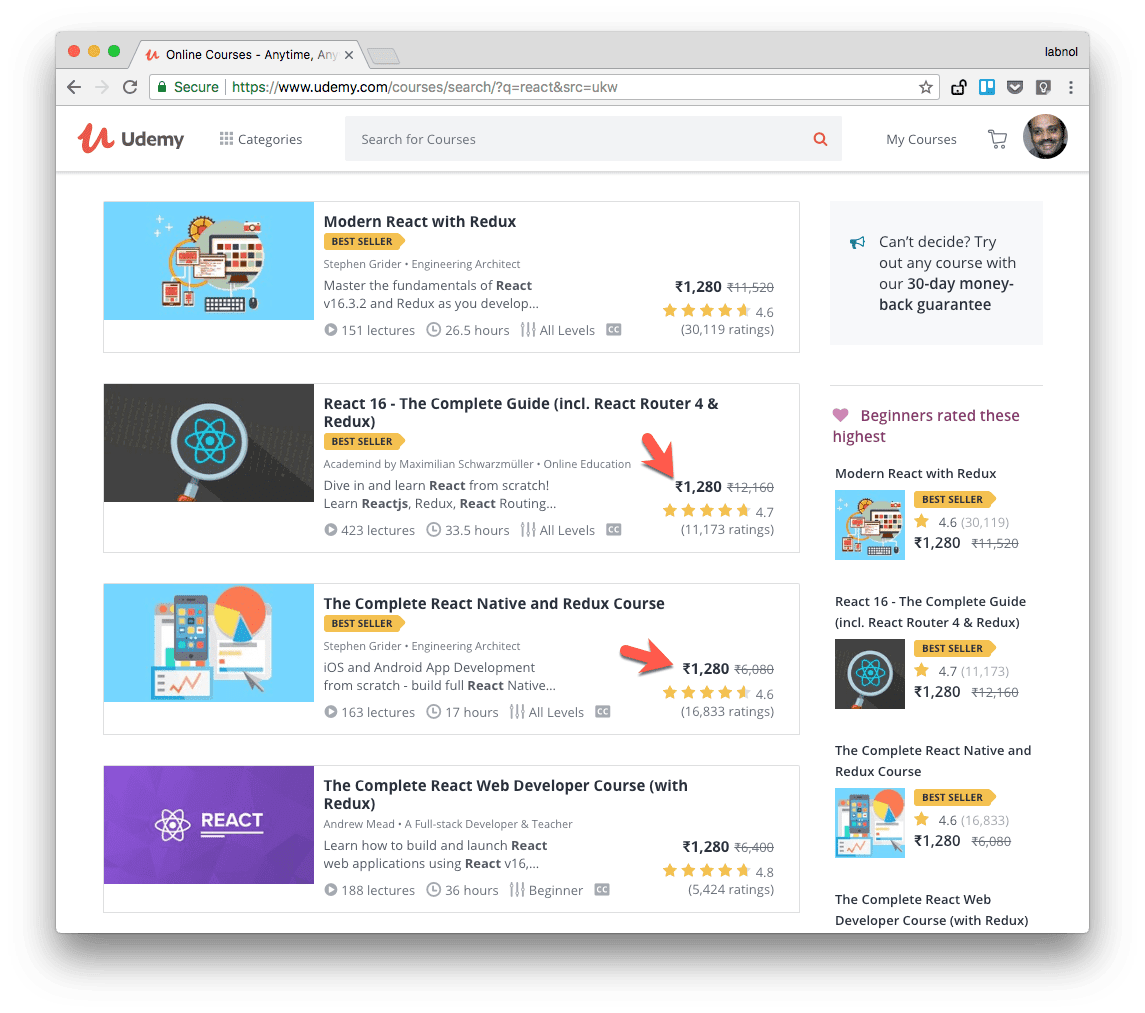 2. Comprehensive/Academic model: Here, a course takes on more detailed aspects and it might include multiple skillsets and lessons to be taught. For example, I purchase a course for digital marketing, which will include multiple lessons such as On-page SEO, off-page SEO, link building, email marketing, Google Analytics, etc. Coursera
Classification based on the business model:
Transactional model

: Students pay a one-time fee for a specific course they want to access. Students usually get life-time access to a course purchased in this model. 

Subscription model

: Students pay a monthly fee for the courses they want to access. Some businesses offer access to all courses on their platform as long as a student is paying a monthly subscription. 
Please note: 
It's not a fixed rule that you can pick just one of these models. Most of the time, businesses pick a combination of multiple models. For example, you can combine the night school model with a subscription model to offer a subscription plan for a specific course (say Photoshop course), rather than unlocking all the courses. 
Step 2: Set your goals
Once you choose your course model, the next big job is setting your objectives right. What do you want to achieve with your virtual classroom? 
Is it to offer a blended learning experience in an existing classroom environment?

Is it for offering a 24×7 learning resource to school students?

Is it for making money by teaching a skill that you possess?

Is it for starting an eLearning marketplace of your own?  
Irrespective of the objectives, you can set your goals right by following some simple tips:
Know your target audience

: Find out who your students are, what's their interests, current skill set, and competence. Knowing this will also help you to decide on a perfect course model that is suitable for your target learners. 

Map your desired outcomes

: Understand everything about what to expect from your course. For example, if it's a course about Photoshop, you must include everything that a target learner will expect to learn from such a course. 

Communicate your objectives

: De-clutter the understanding about the outcomes of your course. Document and communicate the expected outcomes that the learners are supposed to receive after completing your course. Make a clear statement about expectations from every lesson, section, or module of your course so the learner will know what to expect. 

Be Realistic

: It's easier to claim certain benefits, but not always possible to deliver them. Be realistic and measurable with your course objectives. Make a clear statement of the level, time-period, and constituents of the course. Don't promise the outcomes you can't deliver. 
Step 3: Choose a virtual classroom platform 
There are three main ways to build dedicated virtual classroom platforms:
You can sign-up on any eLearning Marketplace
There are dozens of good eLearning platforms that allow tutors to sign-up and earn money by teaching their users. Based on your preferred course model and objectives, you can teach on one or multiple platforms that suit your needs. For example:
If you want to earn selling self-paced courses, you can Pick Udemy. 

If you want to earn teaching live students, you can pick Varsity Tutors. 

If you want to offer a combination of self-paced courses and live lectures, Coursera and Khan Academy are perfect. 

If you want to earn a fixed salary, apply for a tutor or SME job with platforms dedicated to your expertise. Say, you can become an MCAT SME with Kaplan or Magoosh.   
The only con of this method is limited earning and no control over the business. Selling on third-party platforms requires you to pay a fixed commission on whatever you earn. So a portion of your earning will go into paying commissions. You are dependent on the platform for marketing and bringing learners to your course. Besides, these are not yours but the platform's students. The platforms reserve the right to terminate your tutor account anytime they wish to terminate. 
If you want better control and unlimited prospects in your business, the only way to do this is by building your own virtual classroom, which the following two methods facilitate for you. 
You can build an eLearning platform from scratch
Based on your business model, you can outsource a website development project to a third-party company. You can also develop your website all by yourself if you possess the required web development skills and know how to make a virtual classroom using various tools and APIs. Most of the time, it's better to outsource it to a reputed development firm. 
A project like this usually takes around 1500 hours of development, testing, and deployment combined. Taking the web development cost in the US as low as $100/hour, the entire project could cost not less than $150,000. This estimation does not include the overhead costs that would incur in purchasing and integrating essential APIs for features such as payment gateway, LMS, CRM, push notifications, email notification, email marketing, SMS services, interactive whiteboard tool, calendar and event management tool, etc. 
Please note that these are the requirements and costs to develop a simple virtual classroom platform from scratch. Including advanced features such as student subscription, advanced math tool, AI-based LMS, etc. will only increase the cost exponentially.  
You can use DIY eLearning platform builder
Here, we will learn how to make virtual classroom platforms without going through common hassles. There is a way to save hundreds of thousands of dollars and yet get all the above-mentioned simple requirements at a fraction of the cost, time, and effort. 
You can use a DIY eLearning website builder like Pinlearn. Pinlearn is a ready-made eLearning marketplace builder that anyone can use for setting up virtual classrooms in just a few steps, and without writing a single line of code. 
Purchase Pinlearn script by paying a one-time cost. 

Download the source-code of Pinlearn.

Install the source-code on a web hosting server. 

Setup your website's domain name. 

Follow a graphical user interface (GUI) to set up your website. 

Follow a GUI to personalize the website according to your brand.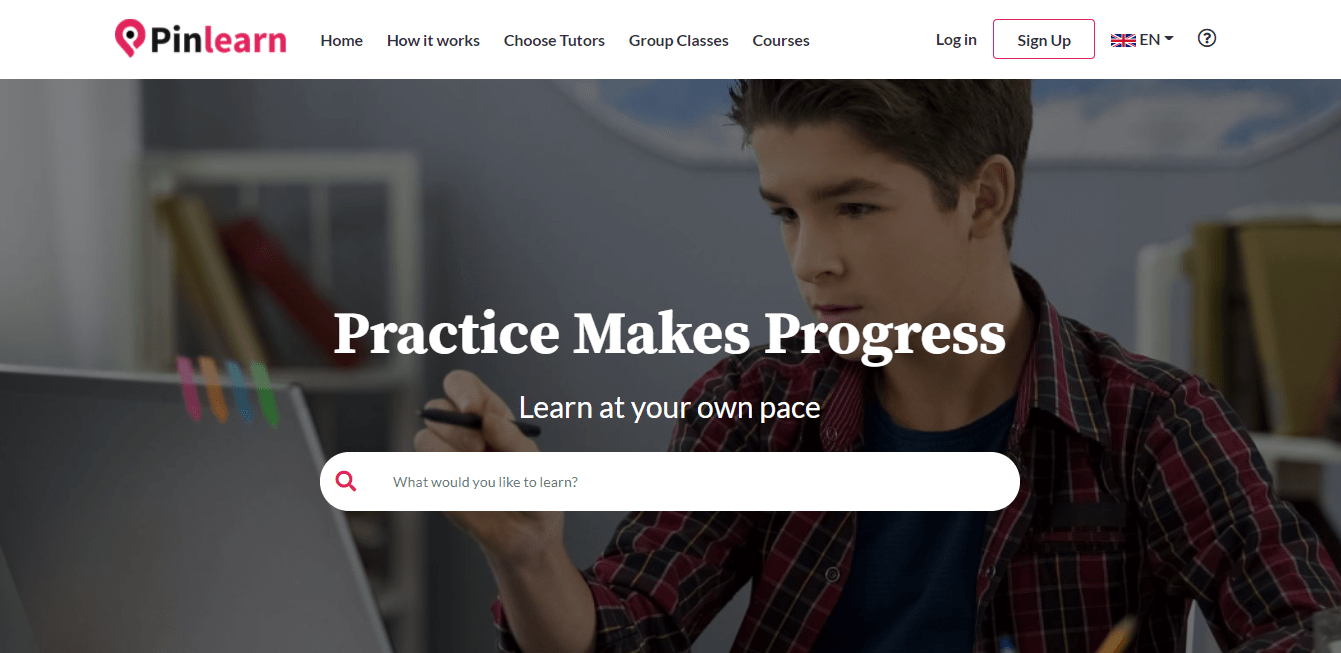 That's all. You now have an online teaching and learning platform, that you can use for:
Selling your own self-paced courses,

hosting private 1-to-1 video classes, and

conducting 1-to-many group webinars, too. 
The platform also allows you to invite other tutors to teach on your platform (as we see on Udemy and other platforms). These tutors will pay you commissions on every sale they generate on your platform. 
One simple DIY script to earn by selling not just your own courses but also courses from thousands of tutors like you. You are an SME; you shouldn't waste your time on aspects like how to build platforms from scratch. Instead, use that time to learn how to make virtual classes more interesting, how to conduct live online classes seamlessly, and what else can you do to improve your online tutoring skills. 
Step 4: Set up your virtual classroom website
Pick one of the methods explained above and take your website live. Here are a few re-requires you would need down the line:
A domain name for your website

A web hosting server to store your website's source code. For example, Digital Ocean. 

A media streaming/video conferencing server/tool. For example, Wowza, Jitsi, BigBlueButton, or Zoom. 
To conclude
The online teaching and learning industry has developed exponentially over the past few years, and it is showing a potential for further exponential growth in the future as well. Be it for any reason –flexibility of online classes, affordable courses, ease of access, or global exposure   -it is clear that eLearning ventures are driving bigger profits in all corners of the world. 
It's high time to take online learning seriously and give it the attention it deserves. Top MNCs and organizations have already started doing so by offering not only corporate training courses in virtual classrooms but also hiring a workforce with degrees and certifications from online programs.
Nevertheless, if you are still wondering how to set up a virtual classroom without spending fortunes, do check out the online live demo of Pinlearn to see such a platform in action. It's not tough, anybody can DIY a competent virtual classroom setup in just a few steps.