How To Start An Online English Teaching Business And Make Money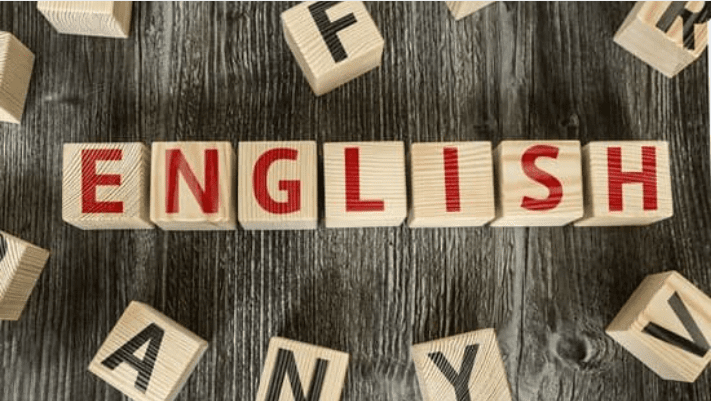 When you want to work as an English teacher, getting hired by an institution seems to be the easiest way to start your career. 
But you might become tired of teaching the same lessons over and over again and the limitations associated with teaching for someone else are several. 
If you want to be completely in charge of your teaching schedule, work location, and hourly class rates as an English teacher, online teaching opens up a lot of opportunities for the same. The good news is that it doesn't cost much to become an online English teacher. 
Moreover, you don't have to struggle to find a space to meet your students in person. Instead, you can teach your students according to your convenience from the comfort of your home. 
Plus, you can broaden your exposure by reaching out to a global audience rather than just having access to the student base in your locality. 
In particular, the online English teaching market is growing rapidly and is expected to grow by $14.69 billion during 2020-2024. 
Starting an English tutoring business is a great way to earn an independent income and you can choose to do both offline and online teaching or make a full-time transition to online English teaching if you find that to be more convenient and profitable. 
In this blog, let's walk you through how to start your own online English teaching business.
Steps To Start An English Teaching Business
Wondering how to start an online English teaching business? As with any business, starting an online business can be incredibly challenging and time-consuming. 
That's because most educators aren't tech-savvy and have no idea how to make the switch from offline to online teaching. 
Teaching online involves many variables, but if you get successful, it offers you tremendous opportunities. Let's look into the essential steps to starting an online English tutoring business and making money in 2021. 
1. Figure Out Whom You Want To Teach/Target Audience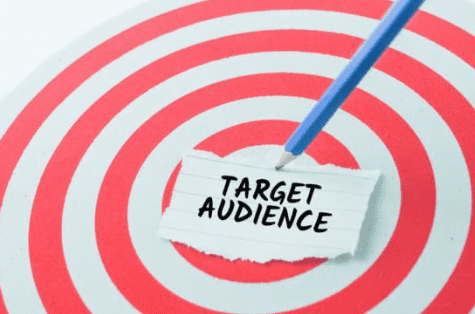 The first thing you need to do when starting an online English teaching business is to define your target learner base and your teaching purpose. Because teaching, like any other online business, is competitive. 
In fact, there are plenty of English teachers out there and it is important for you to cut yourself off from the noise and build your own unique identity that differentiates you from other English tutors.  
Of course, you cannot teach everyone out there in this world. If you don't have a well-defined target audience, you cannot market your online classes the right way. It would be similar to addressing a broad audience that includes both interested and uninterested ones. 
Besides marketing, defining a target audience will also help you create great content that appeals to the right learners. The first step of finding your target audience is the foundation of your English tutoring business. 
For example, your target audience can be kids who are doing their primary education or even adults who want to improve their English speaking and writing skills. 
With your unique purpose and target audience in place, you can build a strong foundation on which you can create your online classes. The clearer you are about whom you are teaching to and their requirements, the better you will be able to teach and connect with them. 
2. Figure Out What You Want To Teach
Once you know your target audience, the next step is to figure out what you want to teach. Even if you are teaching English, you need to decide on the topic and the format of your classes. 
Are your classes going to cover all general aspects of English or focus on a niche like teaching esl? Are you going to teach just spoken English, written English, or both? For example, English grammar classes, spoken English basics, etc. can be categorized as general classes. 
Whereas, if you are teaching classes on English verbs and adjectives, or American or British English pronunciation, it can be a niche topic. 
If you are looking for how to start an online English teaching business and emerge as a successful online tutor it is recommended to niche down your topic as general subjects face fierce competition and niche topics are much easier to market. 
To decide on a niche topic that has less competition, you can choose your main topic and categorize it into different niche subjects. 
3. Delivery Of Your Classes
The next step is to decide on how you are going to deliver your English classes to your students. Is it going to be one-one live classes or group classes or live webinars? 
Let's look into each of these.
A one-one English class refers to the teaching style where you teach each student individually. This can be a simple and flexible way to conduct classes as your students will get exclusive time with you which is great to facilitate better engagement. 
If you are planning to conduct one-one English classes, you can choose to price your classes more as you are dedicating your precious time to students individually. 
A group class is when you take classes for a particular number of students, say 5 or 20 at a time. It can be live sessions where you teach students together in small batches so that it creates a collaborative environment where students can interact with both educators and their fellow batch mates. 
Webinars are online events that can be attended by a group of students. You can conduct live webinars and allow your students to access them, but setting a webinar requires more preparation and planning. 
When choosing how to deliver your classes, define what you want to achieve. For example, if you want to interact actively with your learners, then it is good to opt for one-one or group classes as a delivery model. 
Whereas, if you want to conduct classes like a one-time grand event, then a live webinar would be the best choice. 
4. Set Your Hourly Rate
As you are running your own English teaching site, you have the complete flexibility to choose the rate you charge for your online classes. 
Rates for online English teaching classes vary considerably from tutor to tutor and they depend on other aspects like your educational qualification, experience and expertise, the niche you operate on, and the specific learning requirements of your students. 
There are no limitations when it comes to selecting the hourly rates, it can range anywhere between $20-$100 or even more. If you are one of those English experts who teach topics that are high demand subjects that need a significant experience like University-level English, you can charge more. 
Teachers who have valid experience working closely with learners with special educational requirements can also charge premium rates.  
However, when you take online classes, the hourly class rates tend to reduce when compared to in-person classes. This is because teachers are not restricted by geographical location which makes the industry much broader with many tutors who charge nominal prices to premium prices. 
Whereas, when you take classes online, you can cut down other travel-related expenses and renting out space for tutoring and expenses related to printing learning materials. 
When you are deciding on your hourly rates, you must consider the price that other teachers in your niche charge, other business expenses, and the time you spend planning for each online class. By leveraging all of this information, you can choose the right pricing for your tutoring sessions. 
5. Offer Free Or Discounted Initial Classes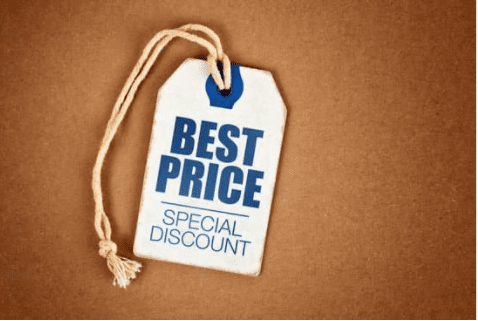 Offering a free trial of your English classes can be a win-win situation for both you and your potential learners. A free trial class can greatly increase the number of your potential customers as they get a chance to try out your classes before actually enrolling for your classes. 
It can help jumpstart your classes and gain new students when you are starting out. It is a reality that people like free stuff. And when they get free classes that are of great value, they are likely to share it with others and spread the word. 
In the digital age, you can gain a lot of exposure through this method by giving away something of great value to your potential learners. 
Offering free trials or providing your classes for an exclusively discounted price can also encourage your audience to spend more. Many big brands use this strategy as they know that offering freebies will encourage their audience to buy more. 
When you are offering free stuff to your potential customers, make a clear plan about how you are going to implement it. Determine whether a limited time model will work best for your brand and decide the length of the trial period. 
Mapping out the structure of your free trials and the discount class bundle will help meet your requirements and end goals. 
6. Build Your Website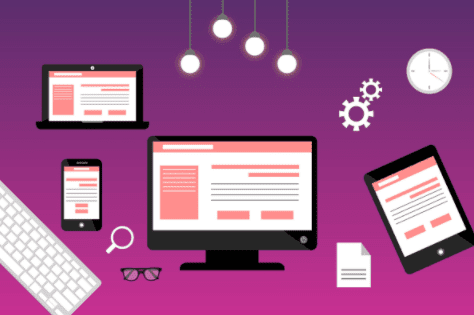 If you are looking for how to start an online English teaching business, the most important aspect is to establish a web presence. An online presence and clear branding are the key to success. 
As an online English tutor, you need you to build your own website which is your storefront where you would be hosting your online classes and delivering your lessons to your students. 
When thinking about building and growing an tutoring business, you must create a user-friendly website that is valuable to you and easily accessible to your learners. 
Your website is the first place that features information about you as a tutor, and about your teaching model, hosts introduction videos of your brand, and student testimonials. 
It must also feature information about what makes your classes unique and how to sign up for your classes. 
7. Choose An Online Tutoring Software
When you want to build your English tutoring website, the next step is to find the right software. It is recommended to choose a professional white label solution blended with essential features that are important to launch the best tutoring site for your educational brand. 
Select efficient tutoring software that comes with features like integrated Zoom live streaming API for online tutoring, virtual whiteboard software for easy knowledge sharing, real-time collaboration, dedicated tutor dashboard, monetization features, etc. 
A white label solution also allows you to start your English teaching business under your own branding along with speedier deployment with a readymade script. 
8. Promote Your Website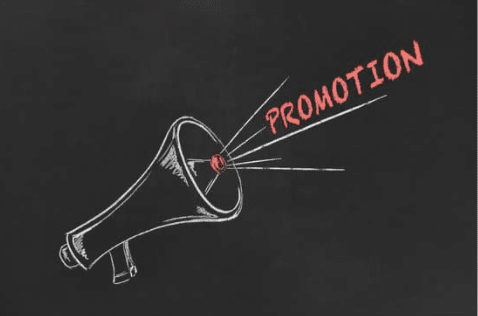 Launching English classes is only a small aspect of a big game. The most important and bigger part is promoting your online English teaching website. There is no point in being the world's best English teacher and having the expertise to deliver great content if no one is enrolling for your classes. 
Just like having a great product or service doesn't always guarantee sales. You need to promote your online classes the right way to increase the exposure and increase the number of students signing up for your courses. 
Many online tutors are investing so much time and effort, and money in building their tutoring sites and content only to find out that no one is signing up for their classes. 
To promote your classes online you can use Google AdWords, which are ads that you run on Google. If you buy a Google AdWord for the keyword "Best English classes" and if someone searches for the same on the search engine, your teaching site will show at the top. 
If you are familiar with Google search engine you might have noticed these Google ads. You can also use social media to promote your classes by talking about your classes and marketing them on Facebook, Twitter, Instagram, YouTube, LinkedIn, etc. 
Additionally, you can also try Facebook ads that are another effective paid marketing technique. The best thing about running Facebook ads is that you can begin with as little as $10 a day as there is no minimum budget requirement. 
You can use search engine optimization techniques and write blog posts to make your online tutoring brand more visible to your target audience.
9. Build Your Email List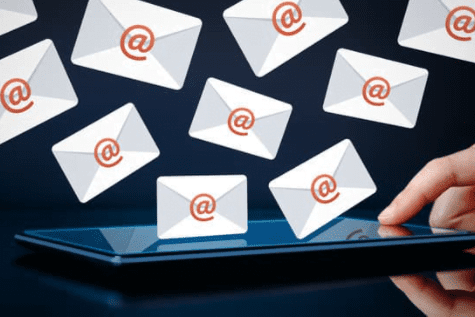 When running an English teaching business online, email marketing can help you increase your exposure, generate leads, and sales. 
But if you are just starting an online English tutoring business, you must be wondering how you can reach a wide target learner base if you don't have a list of customer email addresses to begin with. The answer is quite simple; you need to build your mailing list from the ground up. Though it might sound like a tedious process, it is also fruitful and profitable. 
To begin with, you can offer free trial classes or eBooks to collect the email ids of your potential customers so that you can easily start building your email lists. You must also choose a reliable and trustworthy email service provider. 
When you create email lists of your potential customers, you can communicate with your audience directly unlike on social platforms like YouTube, Facebook, and Twitter. 
Even if you build a massive interest around your online English classes on these social platforms, you must redirect your audience to your tutoring website and engage with them via emails. 
10. Keep Collecting Testimonials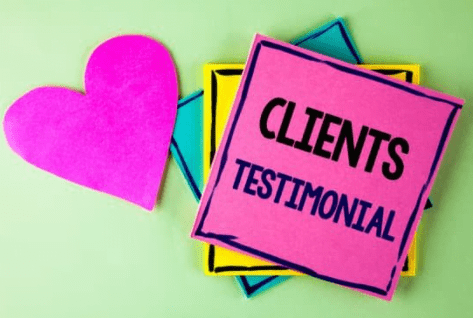 One of the most potent forms of marketing for online classes is word-of-mouth referrals. While advertising pays off in its own way, your potential customers would also look for what other learners say about your online English classes before signing up. 
When prospective learners search for an online English school to enroll in, the first thing they would look up for is online reviews. With reviews from your students in place, you can assure your potential students that your online English school is a place that will help them to attain their academic goals. 
But the real question is how to get testimonials from the students who have completed your online classes. Here is a list of smart ways to get testimonials from your students. 
You can either set up a review page or embed a review widget on your tutoring website that can include the links and images of the social profiles of the reviewers. 
You can automatically set up emails to your students asking them to submit testimonials once they successfully complete your English classes. 
Prompt A Review Or Feedback After Completion Of Classes
When your learners successfully finish your online class, they must be redirected to a page that congratulates them. This is also a great opportunity for you to ask for their feedback on your classes and the overall learning experience.  
Social media platforms are also great for collecting testimonials and reviews as it is where most people go to share opinions, ideas, and information. It is also the ultimate space for you to communicate with your potential students outside your classes.
The best way to do this is through setting up official pages of your online English school on social platforms like Facebook that feature a review section where your learners can leave reviews about your classes. Make sure you let your learners know about this and constantly encourage them to leave feedback. 
In Conclusion
Does taking English classes online is your dream job? Taking English classes online can be one of the profitable and rewarding ways for English teachers. 
With minimal costs to begin and simple steps to get started with your English teaching business, you can start teaching English to a wide global audience in a very little time. 
However, as with any business venture, you must approach online English tutoring with a strategic mindset and the right business plan. 
Take it slowly, choose a niche, collect all the essential tools you require and work towards building an established presence in the online tutoring market. Offering a quality English learning experience is the ultimate key to success and retaining students for your online English teaching business. 
Now is the right time to get started with online tutoring considering the immense opportunities the market offers. If you are looking for expert guidance on starting your own English teaching website, get in touch with us for further assistance.
Further, read below articles: