Tips On How To Grow Your Tutoring Business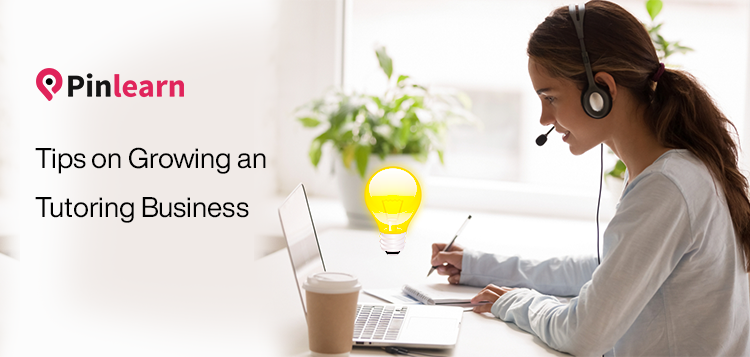 Teaching online is a rewarding job (if you do it the right way), but you can get stuck in between. It can happen at any time in your career. It might happen when you are starting out or when you are at the peak of your journey, but don't worry. We are here to help you out by giving you expert tips to grow your online tutoring business by 10 folds.
So you have set up your tutoring business, congratulations on that! You make difficult concepts easily digestible by presenting the lessons entertainingly and engagingly. You build up academic confidence in your students, and it's a joyful thing. But how do you grow efficiently and effectively and teach even more learners in this new environment, especially post-pandemic? 
How to grow your tutoring business by 10 times?
Here are easy and substantial ways to grow your tutoring business today:
Deliver great lessons
Impress your current students by delivering great lessons, and yes, this helps retain your students. And the chance of them recommending you to others is also high if they are impressed with your classes.
Ask for recommendations
Recommendations aren't really bad, especially when it comes to teaching online. One surest way to grow your tutoring business is to ask your students to refer you to their friends directly. Make sure you also build a good relationship with your student's parents so that you can ask them to spread the word for you.
Make it simple for people to contact you
Do your clients have to fill out lengthy forms and wait for a long to try out your trial classes? The first thing you need to do if you are looking for how to grow your tutoring business is to make sure you simplify contacting you.
Mention your phone number and email address on your social media accounts and your website. You must also make your email professional and pass a link to your profile page on social platforms so that students can get a feel for your qualifications, experience, and expertise as an online teacher.
Build your own website
Some tutors avoid building their own websites, thinking it can be very expensive. Yes, it is expensive, but only if you do it the wrong way. Having a tutoring business is the best way to advertise your tutoring service and get more students. And it is of utmost important if how to grow your tutoring business is your goal.
Increase your tutoring rates
This might sound contradictory as most tutors believe low tutoring rates attract students. True to an extent, but you need to check on the quality of students whom you might attract. This is because clients who know your value and what they are signing up for will be ready to pay premium rates for the value of the services they receive. 
As you build your experience and expertise in your subject area, be it teaching more classess or increasing the number of reviews you have received, you can increase your hourly rates to secure an increased income.
Increase your availability as much as possible
One of the best things about online tutoring is that you can set your own working schedule. No more weekend work, no earlier starts, no night shifts; you can decide everything. If how to grow your tutoring business is what yo are focusing on right now, make this a priority.
Perhaps a flexible schedule is one reason why you might have started a tutoring business online. 
 Anyways if you are looking for how to grow your tutoring business, make sure you add more availability, especially at peak times like evenings. This helps you to get more students. 
Make your description video learner-centered
Whether you have a tutoring website or not; you might have kept a video description of your ready to give it to your target clients or anyone who enquires about what you do. 
Rather than stuffing your introduction video with your academic qualifications, career history, and achievements, try a different approach. 
Make your intro video learner-centered. When looking at the profile of online tutors, most students or parents ask themselves," What can this online tutor do for me? What impact can his classes have on me? Is there something special about this tutor that I should spend my money on him?
When designing your introduction video, you must keep this in mind and give your learners answers for the same.
For example, you must say:
I can teach you about English literature and the culture of British in my lessons as well as the language because I have a degree in English from a reputed university. 
Try it out! You will be amazed at the difference this change of focus makes on your students.
It surely will bring you more clients.
Make the most out of social media
Learners love to work with online tutors who like to show off their personalities. Social media is an excellent way to project your personality. Even in your personal account, mention that you are an online tutor and clearly mention where to find you. Some tutors prefer making spare accounts to promote their tutoring services.
This is also good, but it's better if you can mention this in your existing profile as well, as this helps to build up a new following quickly.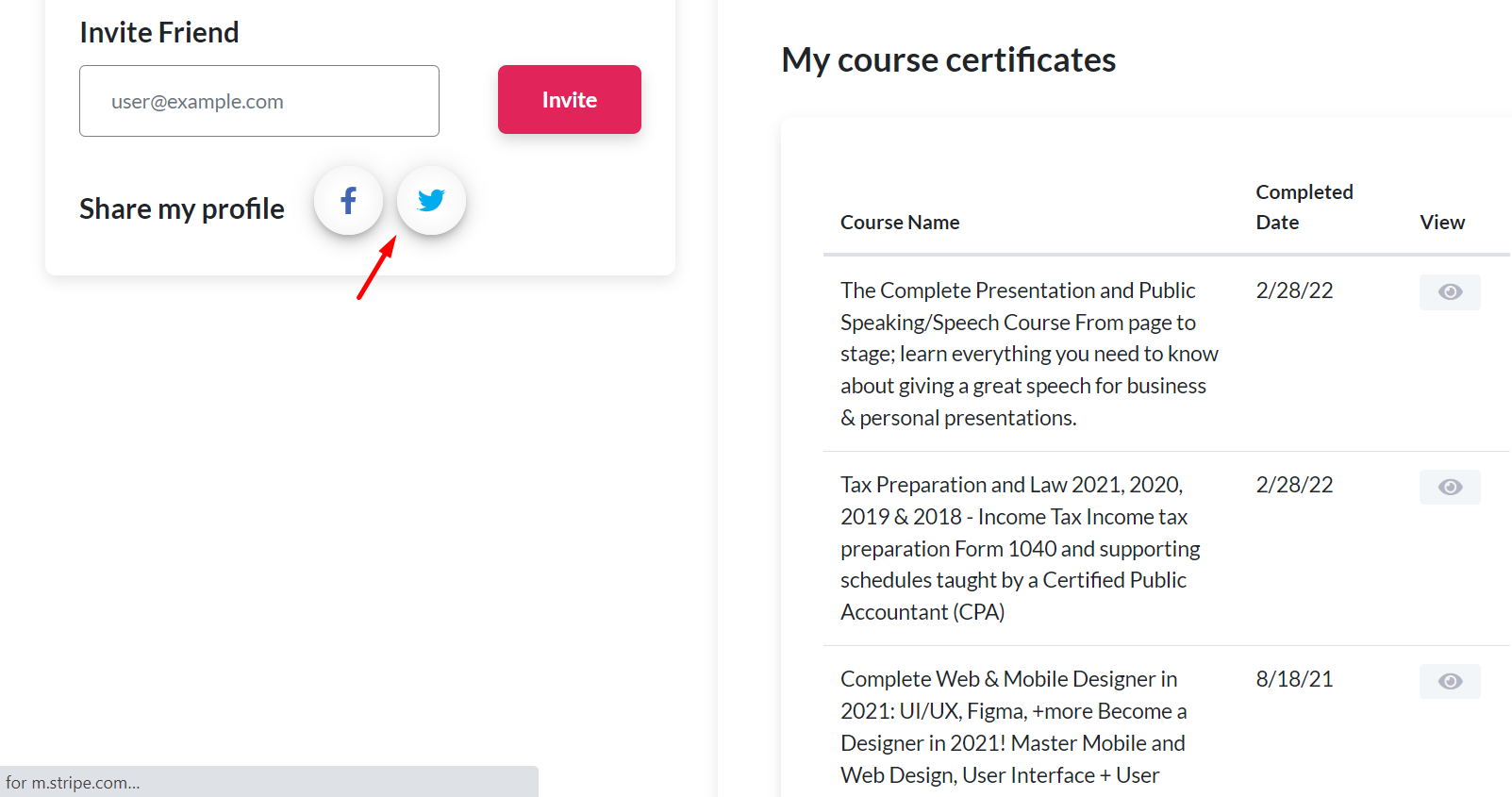 But only do this if you are comfortable with giving your students a glimpse of your personal life. 
How to build an online tutoring platform?
While you can work with third-party online tutoring marketplaces as an online tutor or course creator, nothing can replace the convenience of building an online tutoring platform for your tutoring business. 
Your online tutoring website must not only be impressive in looks, but it must also have both essential and advanced features and functionalities like the ability to host live classes, a user dashboard, analytics and reporting tools, tutor management, payment processing, and a lot more. 
So how to build your own online tutoring platform quickly in less time, even if you are on a restrictive budget. 
Pinlearn is an online tutoring marketplace software to build your sophisticated online tutor marketplace the way you want. 
Here's why you must choose Pinlearn as your technology partner to build your online tutoring marketplace. 
Full customization
Customize your tutoring platform to any degree using Pinlearn by adding or enhancing the essential features the way you want. 
Integrate your branding
Pinlearn allows tutoring businesses to integrate the branding that suits the business logo, color scheme, etc., to act as a powerful branding tool. 
100% open source and unencrypted source code
Pinelarn is an unencrypted open-source code that allows you to completely own the platform without any dependence on the software provider. 
Conclusion
Tutoring businesses take work to grow and maintain. Pinlearn wants to help you focus on your passion. You can check out our demo here. Alternatively, get in touch with us for more assistance in building and growing your tutoring business.