How Much Should You Pay Your Tutors?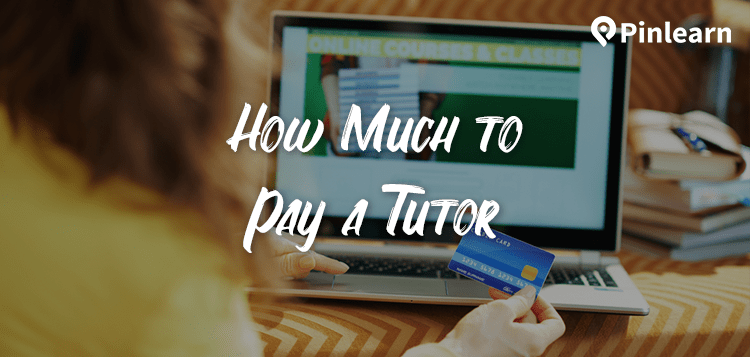 The online tutoring industry is booming! As per recent studies, the online tutoring market is expected to increase by $182.32 billion from 2021 to 2026. Now is the right time to run your online tutoring marketplace, but it comes with the great responsibility of hiring and managing tutors. Working with other tutors can be a different scenario altogether when it comes to skill level and price.
The common question that worries most businesses unaccustomed to tutoring is how much to pay a tutor. In this blog, let's break down the important things that determine the tutoring rates and help you figure out how to pay tutors.
What is the average pay scale for online tutors?
Hiring the right experts is a big thing, and paying them is another big task. So how much to pay a tutor when you are running a tutoring business?
Unfortunately, there are no magic numbers, and it is never the same for all tutors. The rate paid for a tutor differs from the pay of another tutor as it depends on several factors. Experience and skill levels play a significant role in determining a tutor's value.
An extensive research and analysis found that the starting salary of online tutors is $26,000, and the average annual salary comes to around $39,452. It also states that the top 10% of the highest-paid online educators earn as much as $57,000 or even more.
The average rate for tutors is between $20 to $100 an hour. Educators working on lower grade levels typically charge around $20 per hour. Whereas university-level tutors charge between $75-$100 per hour.
What factors affect the tutoring rates
When you plan on how much to pay a tutor, it is important to consider the following factors that directly affect the tutoring rates.
Skill levels of tutors
To find how the skill level of tutors directly affects the price you need to pay for a tutor, let's look at an example.
Which of the following deals sounds more convincing? Spending $30 an hour for a former college professor who has experience in teaching the same subject, or $120 an hour for a class topper who is yet to complete his studies.
Learners are likely to choose the first deal not just because it's the cheaper option but because it is of better value as well. Even if the prices were interchanged, the professor might be a better choice just for their knowledge and expertise in a subject. If the knowledge and experience of a tutor are impressive, you can increase the rate by an extra $10-$50 per hour.
Subject taught by the tutor
If I were asked to choose one vital element that influences the decision of how much to pay a tutor, I would say the subject matter. For example, a subject in Maths like Algebra has plenty of competitors willing to teach for a low price, but a topic like Linear Algebra is more specialized and has less competition giving the tutors the right to ask for more pay. If the tutor has more experience and skill to justify a high price, they deserve to get paid more.
How much to pay a tutor?
How much do you pay a tutor vary based on the type of tutoring a student receives. We have looked at some of the factors that affect how much each tutor charges.
Now to get a detailed idea of how much to pay a tutor; let's explore different types of tutoring and what it demands.
Private tutoring
If you want tutors who lean towards a personal approach, you need to be flexible with the fee part. Because private tutoring comes with challenges like creating individualized lesson plans. This requires tutors to prepare more for each tutoring session to pay more attention to each student's learning style.
Not to mention that private tutoring comes with higher expectations not just from learners but from parents as well. So how much to pay a tutor for private tutoring? Private tutors can charge anywhere between $25 and $75 per hour. You must base the price on the time taken by tutors to plan and create content for personalized lesson plans and the difficulty level of the subject they are teaching.
Group tutoring
While private tutoring relies majorly on personalized lesson plans tailor-made according to each student's learning style and grasping power, group tutoring works on a curriculum-based approach. Now, it doesn't mean that group tutoring doesn't cover the personal needs of your learners. It means it doesn't demand the same level of individual attention that a private class demands.
So how much to pay a tutor for group classes? A basic thumb rule would be to fix the group tutoring fee per learner at 75% of your private tutoring rate. For example, if you offer $50 per hour for a private tutor, you can offer $37.50 per learner per hour for a group class.
Tutoring marketplaces
The cost of a private online tutor varies greatly depending on their experience level, the students they are teaching, the subject level, and a lot more. This means it never gets right when a third party decides it. In online tutoring marketplaces, the tutoring site allows tutors to decide and set their tutoring rates at the time of signing up to the platform.
The tutoring platform pays the tutors after deducting a commission (which is decided by the website itself). This way of transparent pricing attracts tutors as they will know exactly how much they will receive.
Some tutoring companies charge signup fees, whereas others only deduct commissions. So how much to pay a tutor when you are running a tutoring marketplace depends on the commission rate you set.
The prices for tutoring through online tutoring marketplaces vary wildly according to the fee a tutor sets. Most tutors on these platforms charge their students anywhere from $10 to $100 per hour.
The commissions set by a platform can come around $10-$30 or more. For example, if the commission of a tutoring platform is 10%, the platform takes a 10% share of the total earnings. The payouts to tutors would be either weekly or monthly; most tutoring platforms allow tutors to choose their payout schedule. Working with tutoring platforms often provides protection to tutors regarding payments to ensure that they receive payouts correctly.
Conclusion
Determining how much do you pay a tutor is a challenging task. Largely because tutors are offering services with various levels instead of a commodity. It is money in exchange for their knowledge, time, efforts, and skill. Hence estimation is not easy.
We hope this guide has given you some valuable insights on tutoring rates and how to choose the right tutoring fee.