Which Is the Best Online Teaching Tool – Skype vs Zoom vs MS Teams vs Google Meet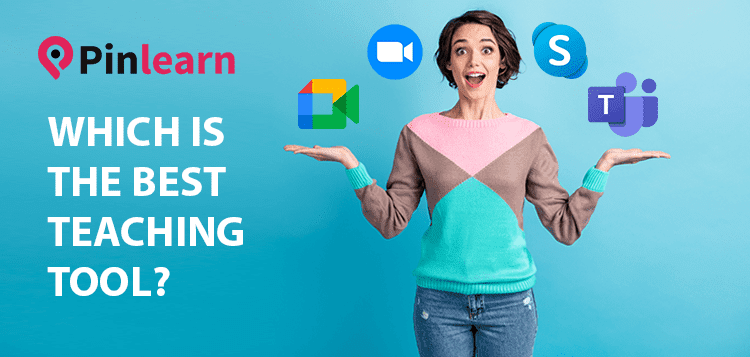 There has been a drastic shift in how colleagues, managers, employees and most importantly, tutors & students get in touch with each other. The global pandemic has pushed towards a more reliable and convenient way of communication, thanks to tools like Google Meet, Zoom, Skype and MS Teams.
Advanced tools have made online tutoring easy – students no longer have to be physically present at a location or take down notes when listening to classes. The tool takes care of it all. And tutors, on the other hand, can connect with a large number of students at the same time and make sure they offer an incredible online tutoring experience.
In this article, we'll be looking at some of the best online teaching tools (Zoom, Google Meet, Skype and MS Teams) and come up with a verdict based on a number of factors.
That said, we'll quickly have an overview of the chosen online tutoring tools and then get into the specifics.
Best Teaching Tools – A Quick Overview
Like we said, here's a quick overview of the best teaching tools around.
Zoom
Zoom, one of the best teaching tools around, needs no introduction. Zoom was introduced in the year 2011 and it has been more than a decade now.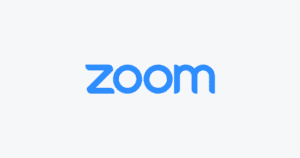 On a high level, Zoom allows tutors to take live tutoring sessions for 100 students at the same time and even record those sessions to view later (a highly useful feature for students). The tool is easy-to-use, interactive and comes with power-packed features, making it one of the best teaching tools around.
Quick Statistics: As of 2022, Zoom has more than 300 million active users.
Zoom can easily be accessed both on laptops & mobile devices, making it ideal for both the tutor and the students to access classes from anywhere. The tool also comes with an integrated whiteboard feature enabling the tutor to explain complex parts of the lesson and deliver a wholesome teaching experience.
There's a built-in chat option that allows students to clarify doubts without interrupting the progress of the class. Tutors can share their screens if they want to explain a resource that's on their laptop.
All the features we have mentioned above make Zoom one of the best online teaching tools around.
Let's head on to look at the next online tutoring tool.
2. Google Meet
Earlier known as Google Hangouts Meet, this is another popular choice among tutors for conducting online sessions. One thing that makes Google Meet stand apart from all other tutoring solutions in this article is Google Meet's closely integrated ability.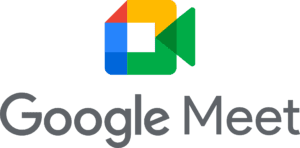 Anyone who has a Gmail account and has signed in to the browser will be able to start a meeting in no time. Google Meet has improved to such an extent that you can even start a meeting directly from a Google Doc. And there's this option to schedule meetings easily with Google Calendar as well – the overall process is seamless and quick.
Like Zoom, Google Meet also has features of Zoom (but not all), making it an ideal online teaching tool. Tutors can access the app on both Android and iOS platforms.
3. Microsoft Teams
Another online tutoring tool – Microsoft Teams.
Honestly speaking, you might want to consider this option only if you are a regular M365 user. If not, it's better you consider other options in this article.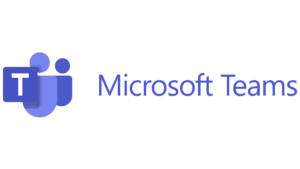 As for the features, Microsoft Teams allows you to make group calls, manage group chats and even keep a solid track of conversations so that you know what exactly you and your students have been communicating about over a period of time. There are these little features that make Microsoft Teams stand out like the ability to provide text transcriptions to participants a short while after the meeting has ended.
Microsoft Teams is huge and is used by top companies in the world. But if you're looking forward to using it as a primary mode of communication for online tutoring, it's a call that you're going to have to take.
Since there is a free version of Office 365 available for teachers and students, you might want to consider using Microsoft Teams for online tutoring.
4. Skype
Skype, a feature-rich Microsoft video communication tool allows individuals to conduct high-quality audio and video calls globally.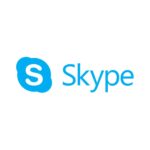 The tool has great features like file sharing, screen sharing, instant messaging, group conferencing and more. You can seamlessly add your device contacts, set up meetings with ease, chat with contacts and do more with Skype. Put simply, all the features you need to conduct an online tutoring session.
Though Skype is equally feature-rich when compared to Google Meet and Zoom and has been in existence for a long time, the latter two are more popular than Skype itself.
So, that's a quick overview of the four best online tutoring tools. Now that you have the basic idea of them, let's put them into comparison and understand them better.
Quick Table of Comparison – Zoom vs Meet vs Skype vs MS Teams
| | | | | |
| --- | --- | --- | --- | --- |
| | Zoom | Google Meet | Skype | MS Teams |
| Number of Participants | 100 participants | 250 participants | 50 participants | 300 participants |
| Time Limit for Meetings | 40 minutes | 60 minutes | 24 minutes | 60 minutes |
| Platforms Compatible With | Mac, Windows, iOS, Android | Mac, Windows, iOS, Android | Mac, Windows, iOS, Android | Mac, Windows, iOS, Android |
| Highlight Features | Customizable Background, Built-in Whiteboard tool | Instant meeting start and instant messaging | Background blur option and ability to send emojis | Productivity + enriched communication |
| Major Cons | Privacy & security, Tough process to find contacts | Video quality is low when compared to Zoom | Video quality diminishes as the number of participants increase | Lack of notifications, increased security concerns & more |
| Recordings | Yes | No | Yes | Yes |
| Caption Availability | Yes, with the integration of a 3rd party software | Real-time caption availability | No | No |
| Storage | No | 15GB Storage | No | Yes |
| Private Chat | Yes | No | Yes | Yes |
| Co-Annotation on Screen | Yes | No | No | No |
You might have got an idea now, right?😉
There are a couple of areas where Zoom isn't the best. And there are a couple of areas where Google Meet isn't the best. Every tool has its equal share of pros and cons but when it comes to a teaching tool, we would say Zoom is the best online tutoring tool.
But you might ask about the downfalls! Well, before we give our verdict, let's discuss the downfalls of all the tools.
Shortcomings of Skype, Zoom, Google Meet and MS Teams for Online Tutoring
Like we already said, every tool has its shortcomings and that's exactly what we're about to see here.
Google Meet
No doubt Google Meet is one of the best tools for online tutoring but it lacks quality communication – there's often distortion or glitches during the meeting session which makes the overall tutoring experience bad.
On the positive side, tutors can start instant meetings and easily find contacts and meeting links. But again, what's the point when the call quality is bad and whatever you're trying to teach goes in vain?
There's also no option for private chat and co-annotation option, making it hard for online tutoring.
Skype
Skype, for a long time, was an instant messaging tool but with its latest features, it has entered the consideration phase for online tutoring.
The major downfall of Skype is that tutors can only conduct a 24-minute call and allows only 50 participants. This could be a major hindrance when it comes to online tutoring – you cannot disconnect every 24 minutes and start a new call again. It would be frustrating for your students.
MS Teams
MS Teams is clearly used by top companies around the globe and expecting it to be used by students is something out of the way. Only when you create a Microsoft account, you will be able to conduct online tutoring sessions – your students should also be doing the same in order to attend classes.
And the lack of notifications and co-annotation options makes MS Teams a not-so-good option for online tutoring.
Zoom
Like every other tool, Zoom has also its shortcomings. The only area where Zoom has its shortcoming is the privacy & security concerns (which Zoom is closely looking into) and sharing options.
Zoom allows meetings to be scheduled on Google Calendar now and the video conferencing solution is constantly coming up with updates.
So, those are the shortcomings of the tutoring tools in this article. Now, let's get to the verdict part.
Which Is the Best Online Tutoring Tool?
Based on the above discussion and features overview, we would say Zoom is the best option for online tutoring.
Why?
Ask yourself this question – What do you need for great online tutoring?
A stable tool that helps you establish high-quality audio & video calls.

Option to share your screen in order to explain PPTs or documents.

In-app chat & private chat option for students and tutors to send messages/files during the session.

Option to record the entire session and forward it to students once when the class is over.

Built-in whiteboard option would be a great addition if you want to explain or work out problems.

A sufficient call time and the ability to host a great number of students.
Those are the basic needs for online tutoring and Zoom has everything we just mentioned above! And yes, it's FREE!
You or your students don't have to pay a penny to use Zoom for online tutoring! All the above-mentioned reasons are what make Zoom the best online teaching tool.
In fact, at Pinlearn, we have integrated with Zoom for live tutoring on our platform! Now, isn't that trustable enough for you?
In case you need more, this article can help you out!
👉 Why Is Zoom the Ideal Solution for Your Live Tutoring Website?
Final Few Words
Today, online tutoring has become more common. Students love to learn from the comfort of their homes and as a tutor, you should be delivering great tutoring experiences in order to grow your clientele base.
Using a tool like Zoom can improve the overall experience since it is easy-to-use, feature-rich and most importantly FREE!
Once when you're into online tutoring for a considerable period of time, you can then create your own tutoring platform and scale your online teaching business even further!
So, now that you know what the best teaching tool is, get started now and deliver great tutoring experiences!
Feel free to reach out in the comments section in case you have any questions!