How Universities can Setup Online Teaching Certification Programs
Universities such as the highly reputed Harvard offer a wide range of courses on a variety of subjects, themes and topics. From Medicine and Public Health to Business Management, Harvard offers educational and enlightening modules on almost every valuable subject. While the content of quite a few courses can be accessed for nada, content of other courses can be accessed only after you pay certain premium. Certain courses listed on edX are also listed on Harvard University website. I guess, the faculty and instructors of such courses either teach at Harvard University or have the approval of Harvard administration. As far as the reviews of the courses are concerned, the grandeur of the content is bound to leave one and all speechless. Once you complete a course, the respective course instructor shall issue a certificate of appreciation or course completion certificate. Before issuing such a certificate, your arc of progress is evaluated. Your performance in periodical assessments is taken into consideration. 
Harvard University uses Instructure Canvas LMS for good reasons. Before going into the details, I would like to explain LMS.
LMS
LMS stands for Learning Management System. It is an interactive software that assists businesses and organizations in e-learning. It is commonplace to see many universities leveraging the features of LMS software to develop and track online learning of their prospective students. With the help of an LMS, you can administer the course, track the e-learning curve, deliver the course content and subsequently report the performance of your students. If you are a corporate supervisor, you can evaluate the e-learning quotient of your employees through the software for online
teaching.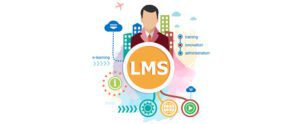 In the true sense of the world, not every educational system is an LMS. To consider Apple iTunes U as a Learning Management System is inappropriate, inexact and sheer fallacy. Nonetheless, it is an excellent education service.
LCMS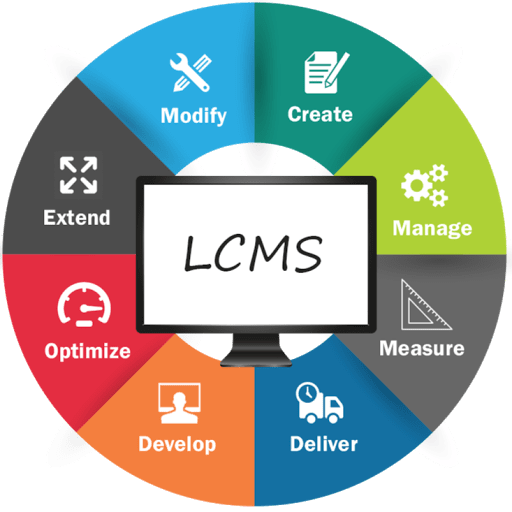 LCMS stands for Learning Content Management System. An LCMS is used to create content for courses used on
online teaching software. Well, you must be wondering about the differences between an LMS and LCMS.
LMS vs LCMS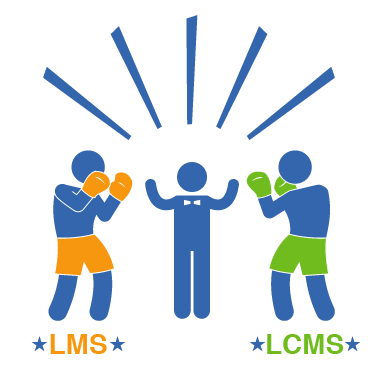 The primary function of an LMS is to manage content and courses. On the other hand, the primary function of LCMS is to create content. Not all LCMS software are capable of managing content. However, LMS can help you create content. To sum up, LCMS is an integral part of LMS. Given the diversity of market and diversity of vendors, the line of difference between the two is getting inconspicuous.
Instructure Canvas
According to Edutechnica, Instructure Canvas occupies third slot in educational LMS market share. For your information, Edutechnica is a reputed research website that highlights trends, data and statistics germane to e-learning in general and Learning Management System in particular. For newcomers, Instructure Canvas is an absolute delight when it comes to software for online teaching.
Instructure Canvas is completely hosted by Amazon Web Services. As a matter of fact, nothing beats Amazon when it comes to customer service and cloud hosting. Also, Instructure Canvas has decent interface and genuine integrations. Dashboard is great and course assembly tools are robustly sophisticated. Of course, there is a commercial open source API version available as well.
Well, all the aforementioned features substantiate the reasons why Instructure Canvas successfully outranks its competitors. However, I identified two lacunae in this brilliant LMS:
Lack of transparent pricing: If you ask me if the pricing is truly transparent, I would say that it isn't.

     

Lack of intuitive interface: No doubt, its interface is great. However, it is not always intuitive as it appears to be.
Well, the story doesn't end here because there are many new vendors who are inching towards perfection.
Pinlearn
Pinlearn is a new kid on the block- It is a Learning Management system with zero frailties. Here are a few reasons why Universities and other course creators should use Pinlearn for setting up online teaching programs:
Web Conference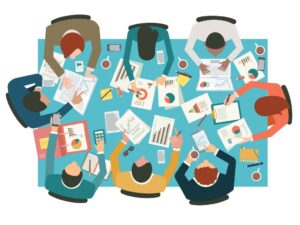 Group collaboration tools are hitting the market. Earlier, Skype for Business used to be the hot favorite of corporates. Now a days, tools such as Slack are giving tough competition to established communication tools such as Skype. Pinlearn understands the importance of on the fly communication and seamless collaboration. Web Conference module of Pinlearn is integrated with real-time audio and video capabilities. Also, whiteboard feature is unified in this module.  Thanks to this module, the so called distant communication is no longer distant.
Rich Content Editor
Rich Content is all about amalgamating text documents with relevant videos and images. This feature of Pinlearn enables teachers / instructors to embed both audio and video anywhere in their respective courses. In addition, teachers can borrow third-party content, give full content credentials and share the same with their students.
Roles and Permissions
There are five roles supported in Pinlearn:
Student

Teacher / Instructor

Parent

Designer

Observer
As an administrator, you can set role-based permissions for students, teachers and other roles. You can grant privileges at the account and sub-account level.
RSS Support
The best thing about Pinlearn is that it facilitates RSS podcast feeds based on targeted keywords. Students can thus receive only relevant updates and cherry pick their media posts.
Quizzes
Instructors can conduct quizzes and surveys on the software for online teaching. This feature helps instructors assess the performance of the students by providing scores. Quizzes can include multiple types of questions such as multiple choice, true/false, one line answers, one word substitutes etc.  Teachers can set constraints on the time, number of attempts etc.
Pages
Pages can be created by using Rich Content Editor. Revision history of the pages can be tracked. This helps students and teachers to revert to earlier versions.
Dashboard
Every user is given a customized profile. He / she can view the latest and most relevant course information. Users can acquaint themselves with the notifications and updates.
Badges
Badges are tokens of appreciation that are given to the students for completing modules. They can also be given to meritorious students who excel in their studies. If a student regularly attends online sessions without missing any session, he can awarded a badge. Badges encourage participants to be regular and consistent.
Collaborative Workspace
Online learning is incomplete without group study and assignments. Collaboration accentuates cooperation and team work. To facilitate seamless collaboration, Pinlearn has integrated tools such as Google Docs and Etherpad. Also, there is a provision for teams and individuals to upload files, pictures, images, maps etc.
Calendar
Important course events such as schedules of examinations, quizzes, assignment deadlines etc., have to be remembered. Our human tendency is to forget and overshoot deadlines. To help you in your endeavors in not overshooting deadlines, Calendar feature reflects course-related information. You can make changes to the dates and make copious notes of personal activities as well. Further, you can integrate Pinlearn Calendar with Google Calendar.
E-Portfolios
Students can dabble with content, save their favorite videos, images and create a new video entailing previous, present and future work. There will be moments in course where an instructor might have appreciated the wit and brilliance of students. Students can save their memories and share the same to the world.
Apart from the aforementioned features, there are other features such as:
Analytics

Student View

Preview Tool

Parent – Teacher Meet

Integrated Media Recorder

Course Copy

Course Content – Import / Export

Certification Modules
Well, the list is endless and believe, it is exhaustive.
I have been in this industry for the past 10 years. If you have any queries regarding LMS, course creation and certification programs, feel free to drop a line in the comments section. I shall be happy to reply. Cheers!