How To Teach Online Classes And Earn Money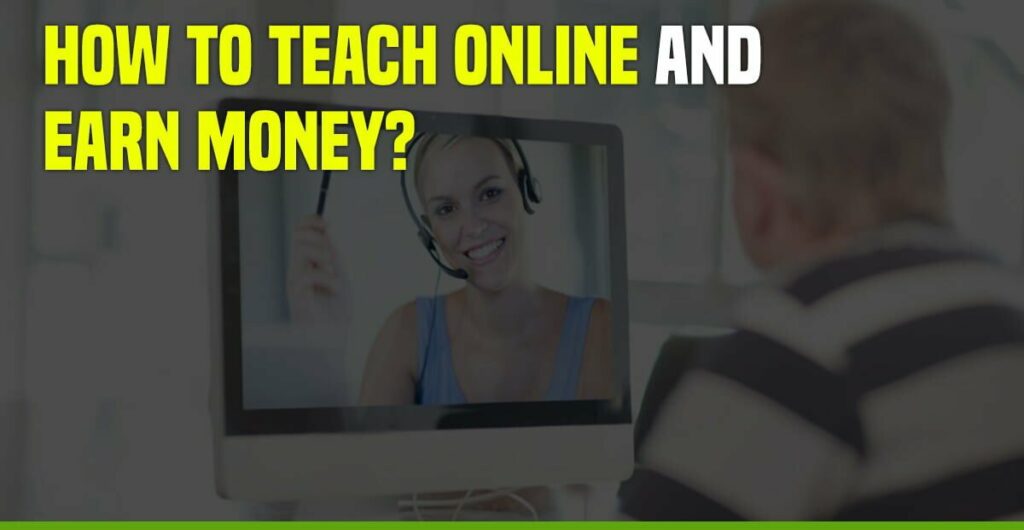 Teaching online without any doubt is a booming market across the globe and it is predicted that the global online education market would reach the market size of $319.167 billion by 2025.
As teaching online has become so easy to do, it is a common way more and more educators are making money online. Whether you are an educator looking to take your classes online or looking for a side gig to bring in some extra cash, teaching online can be a great solution.
At the same time, many people are hesitant about teaching online as it seems too good to be true. Can you really earn money by teaching online?
The truth is that not only is online teaching incredibly profitable, but it is also possible for anyone to teach online to make money by sharing their knowledge with each other. In this blog, let's cover some of the significant aspects of how to teach online classes and earn money and explore the key information you will need to get started.
How To Teach Online Classes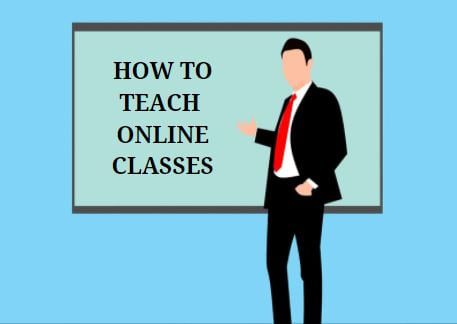 Building and launching an online tutoring business doesn't take a considerable amount of effort, but the earning potential is quite attractive. You will have to work harder along with experimenting along the way.
But it doesn't mean that online tutoring is just another easy way to make money online. There is no such thing as getting rich quick using online tutoring. 
The hard truth is that teaching online and earning money involves putting in real-time efforts. Moreover, the current global situation i.e. the COVID-19 pandemic has influenced the global online education market in 2020. With the development of technology and demand for innovation, the online education market is likely to grow exponentially in the coming years.
Who Can Teach Online?
If you are knowledgeable in a particular subject or an area and have the expertise to share with interested learners, you can consider teaching online.
The skills you have acquired would benefit learners who want to master the same and they might be willing to pay for it. To teach online, you need not be specialized in a school or university level subject, it can even be a skill learners apply at their workplace.
It is as valuable as any degree or certificate courses and you will find plenty of eager learners who would want to acquire the skills you have learned. Your knowledge is valuable no matter how small it is if it has a target audience that demands it. 
Another significant aspect when it comes to teaching online is whether tutors must be specialists or generalists. It is recommended to aim to be more of a specialist than being a generalist. This will help educators to get more student sign-ups and therefore more pay. 
Why Should You Teach Online?
When you are starting with anything strategically, begin with the question "why"? Once you decide to earn money by teaching online, you need to determine why you must teach online.
For example, some of the reasons for why to teach online might include.
To reach a more global learner base.

To connect with students according to their schedule.

To cut on travel expenses for both teachers and students.

To leverage the convenience and benefits of online teaching.

To generate more income.
Whether Qualifications Matter For Online Teaching?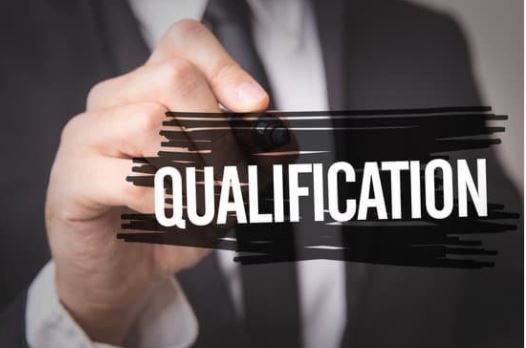 While most educators earn degrees and accredited qualifications to tutor online in general online teaching is less limiting than traditional classroom teaching. The true value of online tutoring comes from the knowledge your student base gains and the impact you are able to create in their lives. 
As such you can teach a wide range of subjects and be more creative with the learning outcomes you want to achieve. With that said, it doesn't mean that online tutors lack formal qualifications in the subjects they teach. Teachers need to possess valid educational qualifications and work experience to stay competitive in the industry. 
What Can You Do As An Online Tutor?
When teaching moves online, it opens the doors to an array of new possibilities to reach a wide range of global audiences and generate more opportunities.
Online tutoring is not just another ordinary way of teaching, it is a way to reach beyond the limitations of traditional classrooms, a way to offer fresh and innovative ideas to learners, a way to devise a business opportunity, and generate a decent amount of revenue. Here are some of the benefits of online tutoring and what you can achieve with it. 
Explore Your Niche Of Expertise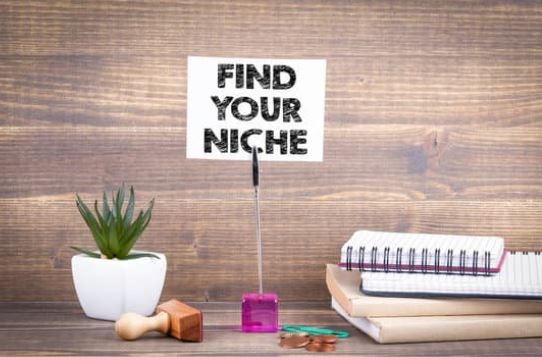 Online teaching is a way for educators to dive deeper into their niche of expertise. You can unleash your skills in a particular area and start delivering classes to your learner base.
With the plethora of modern educational tools available online, you can innovate your classes in a way that engages your learners and offers a great learning experience. 
You Can Reach Beyond Geographical Limitations
If you have already been teaching to students in a traditional classroom, you are bound to restrictions when it comes to your class strength. There is a limit to the number of students who can attend a class at a given time. Moreover, students who are nearby your location will only have the privilege to attend your classes.
However, online tutoring doesn't impose any such geographical limitations and allows you to reach beyond such restrictions and reach out to students across the globe. 
You Can Expand With More Ease And Sustainability
There are educators with excellent teaching skills, but are limited by their hectic schedules or traveling hassles. As a result, they lose ample opportunities to earn money by teaching.
Online tutoring offers convenient ways to allow educators to take online classes from the comfort of their homes and connect with students across the globe. This also helps them save a great deal of time, money, and hassles of traveling.
You Can Do More Than Just Teaching
Online tutoring is a huge market. It offers enough prospects to venture business in a particular segment. For example, you need not limit your online classes to a single platform, you can expand your classes across different platforms like your own online tutoring websites, mobile applications, on social media, etc. 
You now have a good comprehension of your scopes to become an online tutor and jump into a big pool of opportunities to teach online and earn some money. 
Now, let's look into how to earn money by teaching online.
How To Make Money Teaching Online Classes?
Rising demand for online tutoring has opened up the increasing availability of opportunities to teach online and earn. While you can make money as online tutoring sharing your skills, the amount of money you can make might vary based on different factors. 
How much you make from online tutoring totally depends on your and your limits of free time. Potentially you can connect with your students in your home country and across the globe as well. 
The following are some of the factors that can influence the amount of revenue you can generate.
Experience in the subject you specialize

Valid expertise

The uniqueness of the subject you teach
Another significant factor is whether you are just beginning to learn how to teach online classes or you are already an established online tutoring brand of your own. If you already enjoy an established presence in the industry, it is easy to start making money from your online tutoring efforts.
But if you are just beginning, you might take a little more time to start making money considering the demand for your online classes and the uniqueness of the nice. 
If you can develop an online tutoring site of your own, you can keep all your earnings for yourself and avoid paying off third party commissions making it easy for you to make more money.
Money Making Ideas
While online tutoring is a highly profitable market, finding the right ways to make a profit of an online class requires some planning. You need to find the right monetization ideas that suit the nature of your classes, our audience, and a lot of other factors. 
Here are some of the effective ways to make money teaching online.
Monetize Individual Classes
Charging for individual classes is the simplest and easiest way for the students to understand and for you to implement. When students are new to your platform, they find it easy to pay for individual classes, try out you first before they are ready to pay recurring fees. 
Charge For Membership
When your students love your classes and they are convinced that they would gain significant value from your online tutoring website, they would be willing to pay a recurring membership for a class bundle.
Once you have a consistent learner base who signs up often for your online classes, consider offering membership to keep your student base coming back to your site for more learning experience. 
Offer Classes For Free
You might be wondering, how to make money teaching online if you are offering your classes for free. However, this is another powerful monetization strategy especially if you are just starting out and looking to establish a consistent learner base.
When you offer classes for free, you can consider offering certifications for a fee. If you offer the advantage of accessing the courses for free, most of your students would be willing to pay for certificates. 
How To Teach Online Classes From Your Own Platform Without Coding Knowledge?
If you are looking for how to teach online classes, the best bet is to take your classes from your own online tutoring website. When it comes to building your own online tutoring platform, there are 2 main approaches- Building your online tutoring site from scratch and building it using a white label solution. 
Building your online tutoring site from scratch is a traditional method and an effective approach to launch a large scale learning platform. Not only this method is time-consuming and demands a lot of resources and efforts, but it would also cost you a fortune as well. Another best alternative is to create your own personalized live tutoring platforms which is the easiest and convenient way. 
White label solutions are ready-made scripts available for a reasonable price that allows you to build custom solutions. If you are looking for a professional white label solution to build your own online tutoring website, LiveLearn from Pinlearn is the right choice.
The best thing about the solution is that it allows you to personalize the script according to your unique business requirements as you get complete access to the source code. The ready-made solutions come with all essential features that will enable you to run a successful online tutoring site and make money teaching online.
The overall money you have to shell out to build your own online tutoring website depends on the features and functionalities you want to integrate. Considering the cost part, white-label software like Live Learn is the most affordable and cost-effective solution. 
Conclusion
It doesn't take long to get started with an online tutoring business. Instead of being in the same room with your students, you reach out and teach them over live videos. You don't have to be an expert in your field to launch a lucrative online teaching business, but you need to focus on offering the best learning experience to your student base.
As an online tutor, you can leverage multiple ways to make money by delivering online classes to multiple sources and make a living teaching online from your online tutoring platform. Once you have decided to harness the power of online tutoring, devise the best strategies to deliver online classes to have a positive impact on the learners you serve. 
If you need any assistance in creating your online tutoring website, our team can guide you through the prices. Please get in touch with us. 
You might like to read:
How to sell fitness programs online