How to Create an Online Course: Mastering the Art of Online Course Creation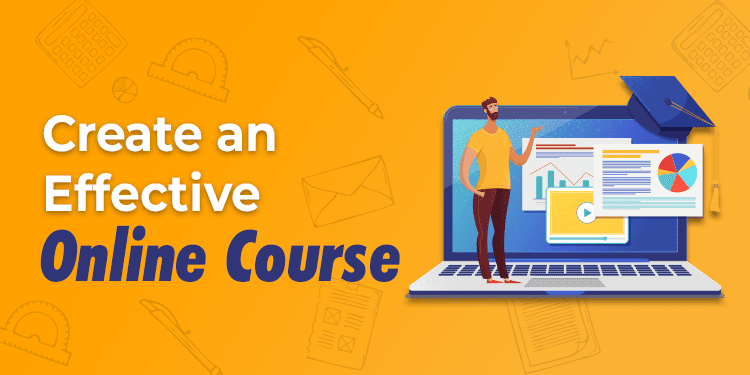 Many people love the idea of being a course creator due to its scope, flexibility, and financial freedom it brings. But even after setting the goal of creating their first online course, most of them never make it happen. That's because creating an online course is no simple task and involves a lot of aspects. But it can be broken into several sub-tasks that are manageable if you execute them right. 
So how to create an online course?
Through this blog, we intend to make the entire process of creating an online course easier for you. 
How to make an online course?
Creating online courses is one of the effective ways to reach your students and make an additional income. Moreover, the COVID-19 pandemic has compelled educators across the world to deliver classes online. If you have recently moved to the world of online teaching, you might be encountering creating online courses for the first time. Curious to learn how to create an online course fast and hassle-free? 
You have to come to the right resource; here are five excellent tips for creating your online course, yes, the successful one.
Pick the right niche to create the course topic
When looking for the right subject for your online courses, pick the niche where you have valid expertise and teaching experience. Then identify the areas where you can help your target learners to solve a problem or master a skill set. It would help if you also think about how you will be converting your knowledge and skills into the online course.
When learning how to create your own online course, If you are not well versed in creating multimedia content, you must consider explaining your points through texts, images, or infographics. Or you can consider offering live classes (like in the example shown below) as a part of your online course to interact directly with your students.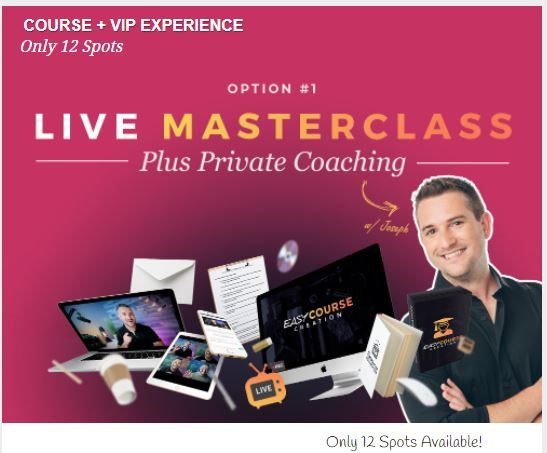 Gather all learning materials to teach your course
The organization is the key on how to make online courses that actually sell. Don't make the mistake of creating content from scratch. Just repurpose the already existing content. Make sure not to replicate your content that is present elsewhere online.
Before you start, collect all the resources from the classes you have taught. Gather them in a file on your computer for easy access. This includes all notes, lectures, online resources, references, quizzes, assignments, etc. Taking enough time to gather and organize your content is really important as it would prove helpful and time-saving later on.
Get your course on the right platform
Hosting your online course on the right platform is critical for its success. When you are learning how to make an online course, it is equally important to know how to get it to the right platform.
Once you make the course topic and content ready, it's time to make it available for students to access quickly. When you want to create online courses, one way is to use online course platforms like Udemy to make things easy for course creators. However, these platforms lack control over the course you create and the revenue you generate.
Suppose you want to offer a personalized learning experience for your students and more control when creating online courses. In that case, the best way is to use professional online tutoring software to build your tutoring website. You can create your own brand, build an audience, and make much more income by creating and selling online courses.
Focus on enhancing the visual appeal
If you are brainstorming about how to make an online course that sells, it is important to focus on the visual appeal. Online courses must be simple, organized, and interactive to make them appeal to your target audience. Adding visual content that is both interactive and engaging to learners is a critical element of any successful course. Adding just plain text would be boring for learners and won't engage them in a way you expect.
To make your online course appealing, consider adding slideshows, infographics, videos, worksheets, quizzes, etc., to make your course engaging. Not only would your learners be impressed by the visual content, but they will also have a fun learning experience. 
Marketing your online course
The more effort you put into marketing activities, the more successful your online course would be. How you market your course is highly related to your subject and you as an educator. The exact marketing strategy will significantly depend on the preferences of your learning community. Consider creating a diverse marketing strategy to reap the best outputs from your marketing activities. 
After building an online course, create emails and blog posts announcing your course to your learners. Once you start getting signups for your online courses, you could ask your learners to leave reviews and testimonials. Social proof from students who have completed the courses is one of the best ways to spread the word about your online course and get more sales. 
Structuring your online course
Now that you know the important elements that will help you on how to create an online course, let's get into the next section. Online courses are more than texts and videos that students are expected to browse through; they are carefully drafted sequences of learning outcomes built around interactive course materials and activities. It needs a roadmap for the course content so that students understand how to move through it, exploring the learning experience the intended way. That is why it is essential to create a proper structure for online courses. 
While the final structure of your courses varies with different factors like the subject and your teaching style, having a general idea of structuring a course will help you simplify the task. By following the strategies, we are going to discuss; you can create an online course and structure it efficiently.
Develop a solid course structure
To create an inviting online learning environment for your students, it is essential to develop a clear and consistent structure for your content. The course structure plays a significant role in the navigation and student success. One effective way to develop a consistent structure for your content is through microlearning. Microlearning is the practice of presenting lessons through micro levels so that students learn through small learning units. 
Create a concept map of content
When you choose content for your online course, decide what topics you will include in the course. Developing a concept map of your online course content can help you visually understand the amount of information that needs to be categorized for your course. You can use a storyboard to organize the entire content of your course. It helps both tutors and students to see the connections between concepts in the course, especially when images, infographics, and videos are included. Make sure you categorize the information so it matches all types of content (Both text and multimedia content) appropriately, and then proceed with creating storyboards. Review the content by drafting a map of the entire content so that you have an idea about the amount of information you are going to work with. 
Group content into modules
The best way to structure your content is to organize it into modules. Based on the similarity of subjects, you can categorize lessons into different modules. The modules can be of different sizes as well.
For example, some modules can have five classes, and others might have fifteen. Once you group the lessons together, you must choose an order for the modules based on the difficulty. Make sure you structure all modules in the same way. The learning materials, tasks, tests, questions and answers, discussion boards, etc., must be placed in the exact location. When gathering content, it is vital to organize modules in a logical way to make navigation intuitive and straightforward for students. 
Here is an example of a course, LearnScrivenerFast is divided into several modules as shown below.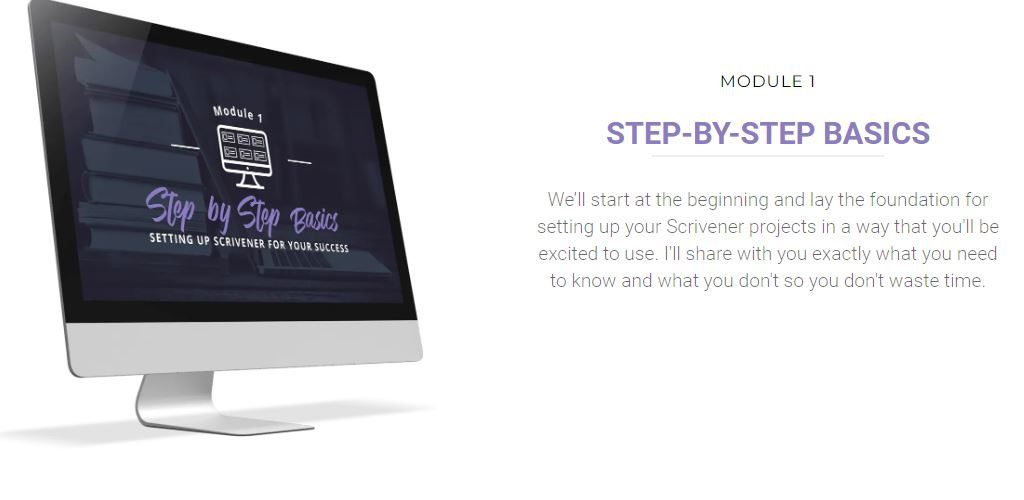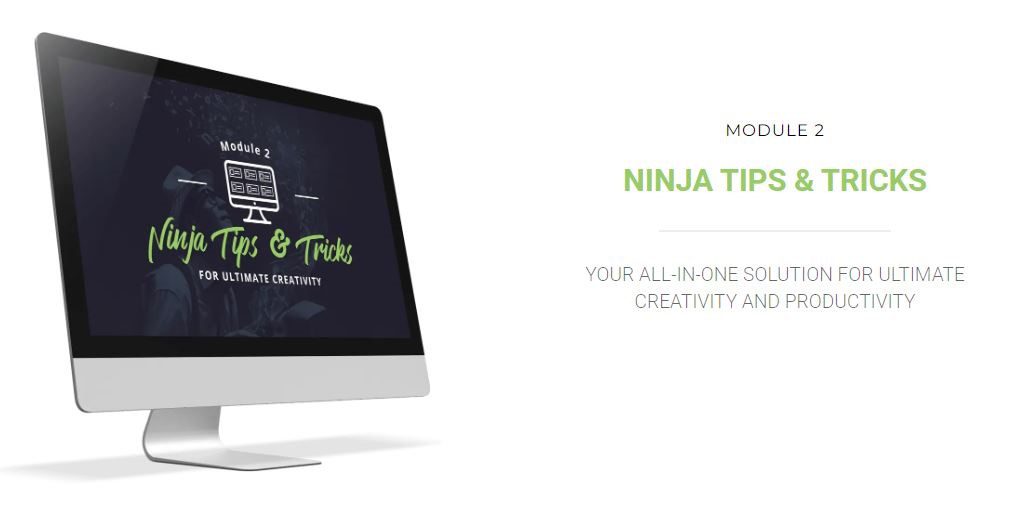 Decide the nature of the course
One major factor in structuring the modules of your online courses is deciding whether the teaching would be synchronous or asynchronous. Synchronous refers to the scenario where tutors and students would be interactive live in a virtual classroom or a Zoom room. Whereas asynchronous setup is where students would be working on the designated activity without directly interacting with tutors.
If you plan to include a synchronous type of teaching in your online courses, you must include live classes in your module structure. For this, you can use any professional online tutoring software to power your live class meetings. 
Form a complete course outline
Prepare a complete draft of the outline for your online course's structure. Analyze to ensure all concepts fall in place. See if there is any point that you have left out. Review the course outline to see if there is any need to add more sections or leave out any. Choosing what information to leave out is going to be the most challenging task than deciding what to include. 
Analyzing the type of content that is essential to student learning can help you declutter irrelevant content that doesn't align with course learning outcomes. Having a proper outline of your course structure will help you create courses logically and step-by-step by recording one lesson at a time. Once the structure is ready, you can get started with creating your course content. 
Create course learning outcomes
Learning outcomes of your online course are nothing but statements of what the learners should learn after completing the course. For example, the learning outcome of this blog is that the readers must be able to understand the importance of creating an online course and structure it. Likewise, formulate course learning outcomes for your students and conduct tests and assignments to review students' knowledge.
Plan the weekly schedule for learners
When building an online course, provide a weekly schedule for students by including notes, readable, activities, discussion posts, etc. Define what you want your students to complete each day of the week. With a proper deadline, you can organize the weekly schedule in a table with each section for notes, activities, assessments, etc.
The weekly schedule helps your students to manage their time productively when taking your online course. You can also list the total hours you expect your students to spend on each module. 
Components of a successful online course
Now that you know the tips on how to create an online course, let's explore the components that make an online course successful. 
Engaging and challenging
An online course is much more than pieces of information. An excellent online course must invite learners to engage and motivate them to contribute their efforts. A good online course also challenges students to improve their skills and knowledge. Keep the visual appeal of your online course in mind to make your course more interesting and engaging. 
Involves practice
An excellent online course involves students and encourages them to be involved in it rather than just reading and viewing videos. A creative online course will offer students opportunities to apply what they have learned from the course. It must also involve practice sessions and assignments where students can practice what they have learned. 
Hold students accountable
One primary reason most students won't complete the courses is that they lose sync with the course schedules. As an educator, you must put in the effort to encourage your students to complete the course they have enrolled for. Offer timely reminders to your students to remind them to finish the coursework. A simple email can work as a great reminder and a motivation for your students. Your students will appreciate it if you care for their progress and success, building a valuable relationship. 
Promote self-assessment
When learning how to create an online course, ensure you also focus on the assessment part. Online courses must include self-assessment methods to gauge students' progress towards eLearning objectives. Use online tools to encourage self-assessment and encourage students to communicate with tutors and their peers. 
Conclusion
Creating an online course is not hard, but creating a successful online course that sells is challenging. By focusing on the important elements that make up an excellent online course, you can create your very first online course and make an impact on your target audience.  You can also use your online courses to reach more learners, build a broader audience, and create new revenue streams. 
Initial results might not match your expectations. But that's okay; you are already in the game and helping your learners with your online course. Experiment with new approaches, refining your courses based on the feedback of our learners and your objectives. Roll with it, and within no time, you would become an expert in creating successful online courses.