Learn How to Become an Online Tutor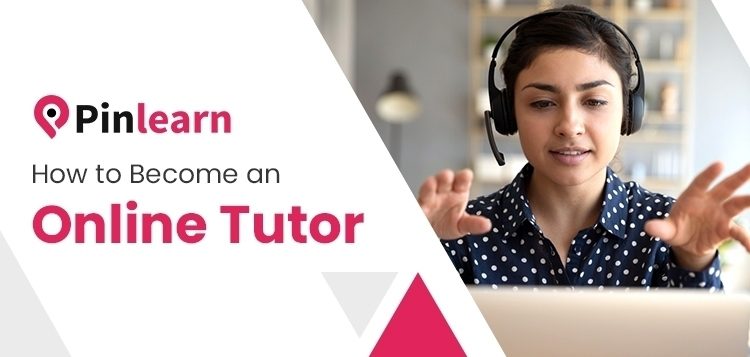 So you're interested in learning how to become an online tutor?
Advancements in technology and widespread internet use have contributed to the exponential growth of the online tutoring sector. Parents and students alike are benefiting from online learning opportunities to achieve their full potential.
According to the Online Tutoring Market- Forecast and Analysis Report, the market size of online tutoring will grow by $153.07. This growth is not only due to the rate at which different countries are adopting online tutoring, it is also a result of the rate at which people are owning smartphones and increasing access to the internet. 
If you're looking for how to become a tutor online, this step-by-step guide will give you all the information you need.
Who Can Become an Online Tutor?
The qualifications you'll need to begin working as an online tutor will vary depending on the platform you use and the subject you want to teach.
Tutors are expected to have a GED (General Educational Development test), a high school diploma, or any subject-specific qualification to work on most tutoring platforms. For example, many platforms require TEFL (i.e., Teaching English as a Foreign Language) certification to work as an online English instructor. A similar qualification may be required for tutors of other languages.
There are, however, platforms that do not require any prior accreditation. No matter what their background or experience, they are prepared to give everyone a chance to tutor.
What Skills Do I Need to Become an Online Tutor?
If you wish to tutor online, here are some of the abilities you'll need to develop:
Time management
Making a list of all you need to do (like lesson preparation and exploring resources) and prioritizing it requires time management abilities. You'll have to decide which tasks are critical and which can wait. You must also know when to set limits and when to say "no."
Effective communication skills
Teachers must be able to communicate effectively with their students. If you don't know how to communicate your knowledge with students, it's useless.
Active listening, tailoring your style of communication to your audience, and reading body language are just a few of the concepts that you need to develop.
Ability to engage students
Even while working from a distance, the finest online teachers make each interaction a pleasurable one. Students feel emboldened to attempt new stuff, motivated to ask questions, and at ease asking for help when they need it when they know they have a committed and helpful instructor. You must get to know and interact with each student individually to ensure that students receive the attention and help they require.
IT skills
You need to be conversant with technology and must also have basic IT skills so that you can teach online. You must be able to use a computer and must also be able to search for information on the internet. 
The ability to send and receive emails, create documents, and upload and download documents will also help you in your online tutoring business.
Microsoft Office, Loom, Google Docs, Google Slides, and Google Sheets are some of the software that you must be able to use. 
If you can use these tools, then you can post assignments, grade your students, and administer students. You will also be able to meet your students' needs and also make yourself the go-to online tutor in your niche.
Business knowledge
Online tutoring, just like any business venture, is a daunting task. You have a lot to learn in terms of knowledge and skills. 
Online tutoring is not restricted to just teaching, its business aspect involves areas of finance, sales, marketing, human resources, operations, and lots more. 
How Can Technology Help You Become an Online Tutor?
Curriculum design, student evaluation, class presentations, and other tasks for tutors have been much easier in recent years because of technological advancements. 
With so many options for improving tutoring these days, technology is taking the lead in developing and improving students' educational experiences.
Technology-assisted learning benefits more than only today's pupils. Teachers can have more personal and interactive interactions with their students in a virtual classroom. A teacher can use the chat room to ask questions, engage with students, and even give comments.
How people acquire knowledge and teach has been altered by technology. It has improved the enjoyment and efficiency of teaching and learning, assisting both the instructor and the student in achieving positive outcomes and success.
Technology can help online tutors in so many ways including
Platforms like Zoom help you tutor with both live videos and pre-recorded sessions.

LessonSpace gives you a dynamic online video and collaborative whiteboard platform.

Creating tutorials, cheat sheets and other resources related to the topic matter.
Step-By-Step Guide to Become an Online Tutor
Know who your ideal clients are
You need to figure out what your areas of specialization are before you can identify your ideal clients. Figure out the areas where your expertise can be valuable and come up with the necessary solutions using your experience. Your ideal clients will be determined by your niche.
Choose a model for your class
After figuring out who your ideal clients are, the next line of action is to design the course model. The commonest models in online tutoring are Academy Model and Night School Model.
The Academy Model is a school-type model. In this model, students will visit a website to learn all they need to learn, instead of learning a single topic. This type of model is synonymous with the model embraced by Netflix subscriptions.
The night school model is the traditional teaching model. This model is ideal for those that want to enroll in a class apart from their day jobs. In this case, the student will pay an upfront fee to have access to a particular course and will also follow the curriculum to complete it. Standalone courses and course materials will be delivered in the form of videos, live classes, and physical sessions. 
Create content using hands-on tools
It helps to have engaging resources when tutoring online and assisting students in achieving their learning objectives.
To produce dynamic or interesting graphic products, you don't need to be adept at Photoshop. There are numerous hands-on content production tools available that are either free or inexpensive.
For instance, Canva may be used for easy graphic design, Quizlet.com can be used to create online keyword flashcards, and Powtoon can be used to create professional, fully personalized films.
Choose an online platform where you will upload your courses
Becoming an online tutor can be accomplished in two ways. You can either register as a tutor on an online tutoring platform or start your own tutoring platform.
Let's consider both options.
Register as a tutor on an online tutoring platform
Many online tutoring platforms, such as Udacity, Udemy, Edx, Skillshare, and so on, are available. Every internet business model has its own set of features and criteria.
For example, Udemy is a site that enables online tutors to design and sell courses throughout the world. You can use Udemy's business strategy to create and sell your courses and begin earning money by teaching on their platform.
Starting on an online platform is as easy as filling up your basic credentials and background, and possibly adding a profile picture, tutoring interests, and other information. Many employers also want proof of schooling in the form of certificates and ID cards. Your profile picture must also be examined and approved before students can have access to it.
Other systems offer online video tutorials with one-on-one or one-to-many coaching sessions and teacher-student interaction. These technologies also offer a real-time classroom experience, which increases student engagement.
Pros
It is easy (simply provide your basic details, profile picture, tutoring interests, and other required information).

It provides an easy means of showcasing your expertise through your certificates.

The platforms offer you different features that you can use to enhance your tutoring business.
Cons
You don't have any control over the platform (this implies that you may be kicked out anytime for a flimsy reason).

The platforms will deduct commissions from your earnings.
Start your own tutoring platform
It is worth noting, however, that these tutoring platforms may not give you the freedom to do things on your terms. For this reason, you can build your online courses and sell them from your website.
You'll need to put in a little more effort if you want to establish your online tutoring service by building your website. 
And if you are worried about your coding knowledge, calm down. Besides, the conventional approach of coding everything from scratch is not recommended. Use e-learning turnkey software like Pinlearn.
You'll need to have the following resources to get started with an online tutoring business:
Web address (or domain name)

Hosting

Online tutoring software
Pros
There are SaaS-based solutions and custom solutions that you can use to easily build your online platforms.

You have complete control over the platform since it is yours.

All your earnings are yours (you don't need to pay commissions to anyone).
Cons
It may be a little bit expensive to start (since you need to pay for domain name and hosting, amongst others).

It is time-consuming.
Advertise your online tutoring services
Drive traffic to your website or the tutoring site you use for lessons using online marketing strategies. 
Remember that even if you have a small budget, you can still create campaigns that will help advertise your online tutoring services. Consider launching an email marketing campaign to reach out to new customers and clients.
To increase visitors, you can also use SEO (search engine optimization) and write blog entries. Make contact with schools to see if they can provide you with a client base.
FAQs
How much should I charge for tutoring?
Most tutors charge between $15 and $50 per hour. However, tutors that have exceptional credentials charge at least $100 per hour.
How much do online tutors get paid?
According to data gotten from Preply, the average hourly pay for a virtual tutor is $18.30. However, depending on the field of study, an online tutor's average hourly charge could range from $10.00 to $38.90.
Do I need a degree to become an online tutor?
To be effective as an online tutor, you must have a bachelor's degree in your chosen field. A degree in the subject matter you wish to teach will give you an upper hand and also help you stand out from the crowd.
How do I get certified as an online tutor?
Tutors come in a variety of levels and styles. The stages below provide a high-level summary of the many levels of tutoring preparation options and considerations:
Step 1:Graduate from High School

Step 2:Complete Tutoring Training & Education

Step 3:Join a Tutoring Association

Step 4:Earn Tutoring Certification
Wrapping Up
Anyone with strong topic knowledge, excellent interpersonal skills, solid technical skills, and a strong will to succeed can benefit from online tutoring. There are lots of resources that can help you succeed in this rapidly growing industry, and perhaps this step-by-step approach will help you in becoming a tutor online.