Steps to Earn Money While By Teaching Online [Infographics]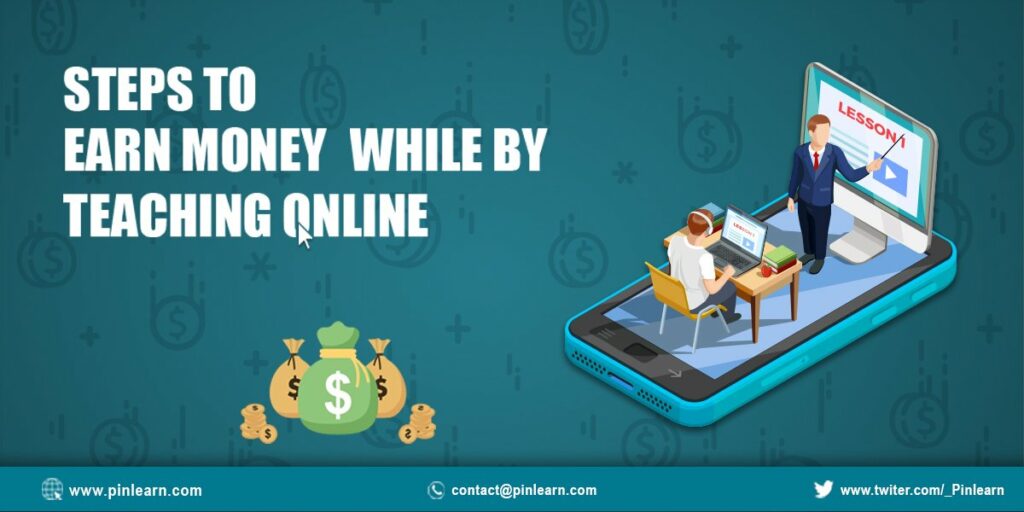 The Internet has opened the door for everyone to endure education from anywhere across the world. If you want to discover new things and find any difficulty during your study time, you could just search in Google to explore more and learn easily. This has become possible because people are looking to improve their skills. They are always willing for ultimate resources that promise them for a better value and opportunity to explore. If you really want to make money on your own by teaching online, this infographic will definitely help you. Have a look.

The first concern that comes across becoming an online educator is finding out the topic and familiarity with online teaching. Make a list of the skilled topics that you are comfortable in teaching. It is more important to choose the area of expertise before moving to online tutoring. You just have to determine the specific niche in which you want to start your teaching. Instead of teaching through text, you can simply teach them some interesting and animated videos.
The next hurdle is finding the specific audience for your platform. Finding the people who want to buy the materials and resources you provide. Timing is an important option because they become the gateway to manage your resources.
Once you choose a topic, the very next step is to find the right online teaching platform for tutoring. You can choose from several options like signing up on tutoring websites or create your own online tutoring platform. There are many online teaching platforms available such as Udemy, Coursera, Khan Academy, etc., where you can publish your courses and able to get learning with earning.
Picking up a right and appropriate technology for your online platform is also a necessary step in creating your online tutoring business. The eLearning Marketplace scripts such as Pinlearn can come handy with an excellent framework for building a successful online tutoring business. You can create your own websites with multiple personalized features, inbuilt tools, and a variety of themes at Pinlearn.
Having a live and active website doesn't make sense if you don't have a customer base. You need to market your online teaching business by preparing a marketing strategy. You can choose low-cost marketing methods to retain the product in the market initially.
Many high earning educators make the money after establishing audience bases to their platform through blogs, social media promotion, effective content, etc. Use referral and coupon codes to promote your own e-learning platform. One of the creative ways to include more students to your website is to give them brief information about some topic and provide your basic level service initially, then direct them to your paid offerings if they want more.
Teaching online courses will offer you a passive income stream. You just need to create the course once and can sell it over and over. Many students will register to your online teaching platform from all over the world at any time zone without any additional effort.