How to Evaluate Teachers in Tutoring Business?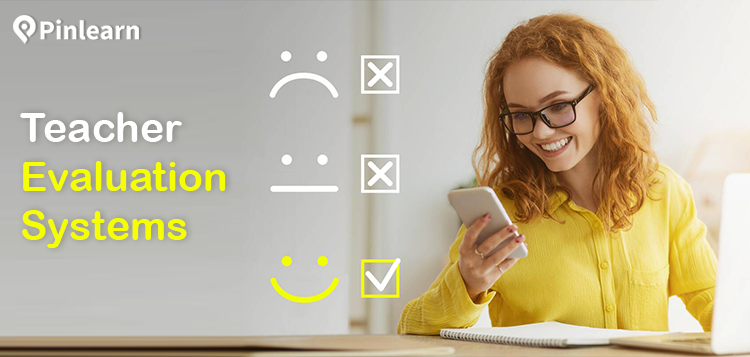 Delivering an excellent online learning experience for students begins with the teacher. A teacher or online tutor's job includes planning lessons, presenting them to students, engaging them with the class and following through to ensure students understand and stick to the curriculum.
If you run an online tutoring business, it's important to gauge teachers' performance as it will directly impact how your business functions and performs. 
There are different ways to study about a teacher's impact on student learning. 
Here's a guide on how to evaluate teachers in the tutoring business and the different elements teachers should be assessed on.
What is an effective online learning?
Online learning can help learners of all grade levels to excel in their academic and meet their learning goals. It could also extend beyond academics and could help learners me enhance their professional skills.  
Here's what an online tutor must achieve to make online learning effective. 
Plan lessons, prepare assignments, and use the right teaching aids and resources. 

Displays time management and flexibility in preparing lesson plans.

Identify learning gaps and finding ways to bridge it.

Master exam-taking techniques or professional skills.

Builds confidence by offering a comfortable learning environment.

Allow students to speed their progress. 

Follow the policies and protocols of the tutoring platform.
What are teacher evaluation systems to measure tutor performance?
Teacher evaluation is a process to assess their performance to determine their effectiveness in the classroom.
Evaluating tutor performances helps identify the strengths and weaknesses in an online tutoring system while providing feedback to improve teaching skills and improve student outcomes.
The goal is to help tutors perform better at their jobs so students can even be more successful in the classroom.
Here are some tips and strategies to enhance the mentoring skills of tutors and help students grow in your online tutoring business:
Define clear goals and criteria
Before starting to assess the online teaching performance of tutors, you must have a clear idea of what you are looking for and how you will measure it. If you are looking for specific areas of tutor performance like classroom management or student engagement, convey the same to them to set the teaching goals and criteria before you begin. Based on the analysis, you can offer consistent and constructive feedback to the tutors.
Observing the activities of teachers
If you have multiple teachers offering services to students on your tutoring platform, observing them to assess their tutoring effectiveness is important. 
You must evaluate teachers by observing essential teaching elements like:
A teacher's classroom management.

The learning atmosphere the teacher creates.

The preparedness of the teacher.

How they handle their responsibilities.
Conduct student feedback surveys
Beyond the best teacher evaluation systems, what are the best ways to assess tutor performance?
Student surveys are the answer. 
A student survey allows students to voice their needs, challenges and desires, giving feedback on how a teacher can modify instruction to improve their performance.
One way of analyzing the feedback of students is to use a point scale on prepared questions. The point scale must highlight teacher strengths and areas of improvement, and the written feedback will allow teachers to know their students' experience in the online classroom.
The next thing you need to do is to act upon student survey feedback. This helps teachers to reflect and reassess that if they want to reach their goals. 
Peer reviews
Implement a teacher evaluation system where tutors review other tutors. It is a flexible peer-reviewing strategy where a tutor analyses the performance of other tutors to gauge their performance. 
Peers from the same qualifications and experience assess their peers in what they do. This encourages tutors to share their constructive feedback and share their best practices to improve their tutoring approach. Implement a system where tutors observe and review each other's sessions, encourage constructive feedback and share best practices.
Implement ways for self-assessment
No matter whatever teacher evaluation methods you choose, you must also include self-assessment of teachers. This helps them to identify the challenging areas and describe their goals and accomplishments. It also helps them to analyze their knowledge, performance and output for further improvement of their performance. Giving them ownership and control will make them more responsible for their work.
Factors that Improve Teacher Evaluation
Getting teacher evaluation right is important as it can drive significant improvements in your online tutoring business and its functionality. 
Here are the things that a sample teacher evaluation system covers:
Multiple measures for teacher evaluation.

Student surveys.

Objective measures of student growth.

Three rating categories for teachers.

Annual teacher evaluations and observations.

Professional development methods are tied to evaluation.

Written feedback after each observation.
Now, let's look at key principles that remain as relevant now as even when it comes to teacher evaluation.
Measure what matters by looking at different teacher evaluation methods
Conduct annual evaluations and provide all teachers with regular feedback they have to improve. If you have implemented any teaching evaluation systems, monitor the outcomes and incorporate administrator feedback as well.
Consider video observations
If the tutoring platform records lessons, it can be used to watch later, and this helps to alleviate time constraints for admins and facilitate more effective feedback discussions.
Pay great teachers more
It's not in implementing teacher evaluation systems but in improving by working on the findings. For this, you must significantly reward high-performing teachers, encouraging them to keep up the excellent work. 
Use teacher evaluation data to offer support for low-performing teachers
The teacher evaluation methods should be used wisely to offer support for teachers who don't perform well.
This will help you improve the overall quality of the teacher workforce.
Conclusion
When properly designed and implemented with the right planning, a good teacher evaluation system must be able to strengthen the teacher workforce by improving teaching performance and motivating them to stay in the online classroom.
Combine several strategies and experiment with each of them to see what works better and brings better results.