Case Study of AcceptedTogether | An Admissions Consultant Marketplace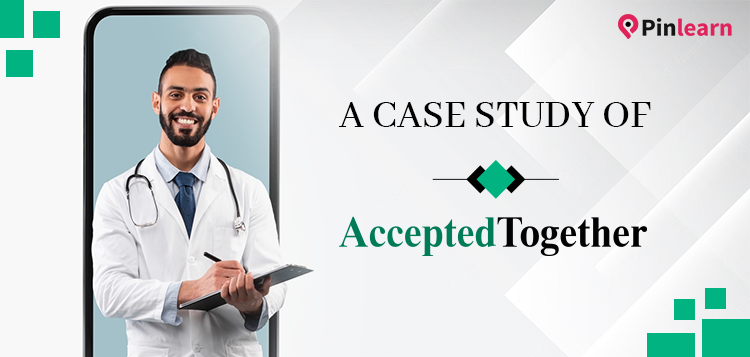 In the current scenario considering the rise in the number of educational institutions, admissions consultancy services are also flourishing. Most students and their parents seek professional help for proper guidance related to admission to professional courses in top universities. 
AcceptedTogether is one such emerging online platform for undergraduate students, professional school students, graduate students, and professionals.
Purpose of the project
AcceptedTogether is an online consulting marketplace that connects tutors with students who are looking to get their admissions to top universities. The platform allows freelance admission consultants to list and conduct services for students.
Some of the services offered by AcceptedTogether include:
Personal statement editing.

Scholarship assistance.

Application editing.

Interview preparation.

General consultation.

Tutoring.
AcceptedTogether put their foot into the industry to fill the void for admissions consultancy services. They realized there isn't any platform for individuals who want to offer their services as freelance admission consultants. 
That's how the idea behind AcceptedTogether was born. They strive to cater to individuals who want to advertise and run their admission consultancy services and connect with their target base without joining an official company.
Objective
We aimed to build a platform to shape the future of freelance admission consultation for the team AcceptedTogether.
We enable our clients to lead the change in their industries.
We successfully accomplished the AcceptedTogether team's vision of building an admission consultant platform using Pinlearn's customizable online tutoring solution.
Developed on a highly intuitive platform, AcceptedTogether ensures an efficient and efficient collaboration between freelance admission consultants (who can be professional students and qualified professionals) and students. 
With a strategic approach and simplified UI/UX, Pinlearn redefined how the consultation marketplace works.
We also aim to elevate both consultants' and students' experience.
Approach
AcceptedTogether strives to help students find the right consultants. AcceptedTogether's mission is to ensure every student can choose the best admission consultant for them and for every freelance consultant to market and conduct their services to help students succeed and make an income stream of their own. 
Success tools implemented by Pinlearn for AcceptedTogether include:
Easy to navigate platform interface.

Live consultation program.

Custom consultant packages to fit student needs
Customization
We have customized some UI changes and implemented Stripe Connect, which splits the payment between consultants and the website owner based on the commission set against each consultant. The platform is also customized with a bundle feature.
Here is what the bundle features work for consultants and students:
Consultant Package
Consultants can create new price bundles with names, the number of total classes, price, and expiry date.
The total earnings of consultants on bundle are estimated based on the formula, (The total price of the bundle) /  (Number of classes)
Student features
Students can view the bundle classes offered by consultants.

They can pay for the bundle classes. 
The unused classes are well-spent; students can utilize them in the next bundle of the same tutor. Or for other tutors. 
Final product overview: https://acceptedtogether.com/
 Experience the advance features of our software in action by scheduling a personalized demo.