Crafting a Compelling Tutor Biography: Key Strategies for Making an Impact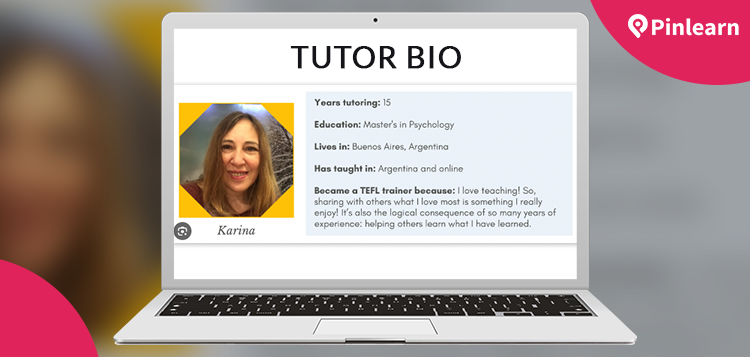 Let's face it! Anyone can start teaching and build a tutoring career online these days. That's the perk advancements in technology have brought to the table. This is good on one side, but on the other side of the coin, it has the downside of experienced teachers with exceptional skills needing to be identified by their prospects. Chances that are you get lost in the crowd as technology makes it possible for anyone to teach online. 
But how to avoid this? Certainly, it takes skill, understanding, knowledge, and valid experience to be a great tutor who can have a transformational impact on their students.
So why not market these aspects to your students and get their attention? Tutor Bio is a great place to get started.
In this blog, we will talk about the importance of a tutor bio, how to craft one and look into some tutor bio examples section-wise as well.
What is the significance of the tutor bio?
A tutor bio, a well-written and thoughtful one, is a valuable marketing tool to increase the exposure of your services and attract new clients. A tutor bio is the first place from where your students learn more about your qualifications, expertise, teaching experience and skills. This helps to build trust by demonstrating your commitment to helping students achieve their academic goals. 
A good tutor bio should be short, precise, and engaging. It must paint a picture of who you are as a person and tutor, why you love teaching, and how you will do it.
How to Write a Compelling Tutor Bio?
A tutor bio typically includes details such as the tutor's educational background, degrees or certifications, areas of specialization, teaching experience, and any notable achievements or recognitions. 
It may also mention specific teaching methods or approaches that the tutor employs to help students succeed. 
A tutor bio aims to give students a sense of the tutor's skills, knowledge, and teaching style, helping them determine if the tutor is a good fit for their learning needs.
Start with a captivating introduction
Begin your bio with an attention-grabbing opening statement that reflects your passion for teaching and highlights your unique qualities as a tutor. For example, you could mention your years of experience, your educational background, or your commitment to helping students succeed.
Here is what a tutor introduction example in a tutor profile looks like:
"Whether you need assistance with exam preparation, homework assignments, or grasping challenging concepts, I am here to guide you every step of the way. Together, we will navigate the subject matter, address your concerns, and unlock your true potential."
Focus on the benefits for students
Explain how your tutoring can benefit students. Highlight the skills or knowledge they can expect to gain by working with you. Emphasize your ability to tailor your teaching style to meet individual student's needs and your commitment to fostering a supportive and engaging learning environment.
Incorporate personal elements
Share some personal details that humanize your bio and make you relatable to students. This could include mentioning your hobbies, interests, or experiences shaping your teaching philosophy. However, keep the focus primarily on your qualifications and teaching expertise.
Keep it concise and organized
Ensure that your bio is easy to read and understand by using short paragraphs, bullet points, or subheadings to break up the text. 
Avoid jargon or technical terms that might confuse potential students. Aim for a length of around 150-300 words, depending on the platform or website where you'll be displaying your bio.
Proofread and edit
Finally, review your tutor bio for grammar, spelling, and punctuation errors. Typos can detract from your professionalism and credibility, so take the time to polish your writing. 
Consider asking a colleague or friend to review your bio as well, as they may offer valuable suggestions or catch any mistakes you might have missed.
What to include in your tutor Bio?
When creating a tutor bio, you must add relevant information showcasing your qualifications, expertise, and teaching style. These elements can make or break your tutor bio. Yes, it can have an impact on your target customers than you might think. 
Here are some elements you must include in your tutor bio:
Photos
The first thing students or their parents look for in a tutor bio is probably the tutor's photo, which is important to create a great first impression.
Ensure the image in your tutor bio is:
Only you: Never include group photos or family pictures. When posting a picture in your tutor bio, make sure it's just you.
Good quality: Blurry images could be better, so it is important to provide a clear image of yourself with good quality.
Add more images: Including more than one picture of yours is recommended. Photos at your work, in your spare time or simple close-up shots are great options to choose from.
Video
Most tutor bio now consists of videos; you get the option to include a video of yourself, be it on online tutoring platforms or your own tutoring website. So what to talk about in your tutor biography video? 
You can talk about your qualifications, experience, your approach to tutoring, or any subject specialties you have. Create a short but engaging video to engage with your audience even before receiving a message from them.
Impressive tag line
If your tutor bio lacks a tagline, your potential students might not even make an effort to read the description of who you are. 
A catchy tagline is the key to attracting more clients. 
For e.g., if you are an English teacher with experience teaching students with special abilities: A tutor profile example for a sample tagline can look like this:
"Empowering Minds, Elevating Skills: Experienced ESL Tutor Specializing in Students with Special Abilities"
If you are a maths teacher with over 10 years of experience: you can write: 
Personalized Guidance, Mathematical Mastery: 10 Years of Dedication to Student Success.
Whatever the subject you teach, make sure you write a tagline that best reflects your style and resonates with your potential students. 
Teaching experience
This section is your sales pitch, your bio, and your CV. You can include a lot of information that is relevant to your tutoring, your experience and your qualifications. 
Here is what a sample experience section in the tutor bio looks like:
Online Tutor, ABC Tutoring Services, 20XX-Present.

Conducting one-on-one and group tutoring sessions in Mathematics, Physics, and Chemistry.

Assisting students with homework assignments, test preparation, and exam review.

Monitoring progress and providing feedback to students and parents. Implementing creative teaching strategies and incorporating technology for interactive learning.

Designed and delivered engaging lesson plans for Algebra and Geometry classes.

Collaborated with colleagues to develop innovative teaching materials and assessments.
Your qualification
Include what you have studied and what you have graduated with to reinforce your knowledge and ability to teach.
Your subject specialization
Do you have experience in preparing students for a specific exam, or have you taught in a specific environment?
Your teaching style
How do you approach your tutoring sessions, how do you tailor your lessons to students, and what are your focuses during the sessions?
Here is what a sample teaching approach looks like:
I believe in tailoring my teaching approach to the unique needs and learning styles of each student. I assess their strengths, weaknesses, and goals to develop personalized lesson plans that promote a deep understanding of the subject matter. 
I encourage active participation and critical thinking, as I believe these skills are essential for academic success and lifelong learning.
Price and your availability
Including your tutoring rates is important. Plus, mention when you are available for tutoring and in what time zones you work. For e.g., a tutor based in London won't be a good pick for students looking for online classes in Canada due to the differences in time zone.
Here is what a sample availability description looks like:
I am available for online tutoring sessions Monday to Friday, from 4 PM to 8 PM (GMT). I am flexible with scheduling and can accommodate different time zones upon request.
Additional Skills or Interests
If you have any additional skills or interests that are relevant to your tutoring work, such as fluency in multiple languages or experience with specific learning disabilities, mention them here. These additional skills can be attractive to potential students with specific needs.
Contact Information
Include your contact information, such as your email address or phone number, so interested students or parents can easily reach out to you for further inquiries or to schedule tutoring sessions.
Testimonials or References
Include quotes or testimonials from past students, parents, or colleagues that speak to your effectiveness as a tutor. If possible, provide contact information for references who can vouch for your teaching abilities and professionalism.
Conclusion
A well-written tutor bio is a valuable asset to any online tutoring business. It is a powerful tool that attracts new students and gives them a glimpse into what it would be like to learn with you. I hope this blog elucidates the process of crafting an impressive tutor bio to stand out from the crowd.
If you need more assistance in setting up your online tutoring business, you can get in touch with us. Good luck, and thanks for reading.