Key Considerations for Setting Up a Tutoring Business in the UK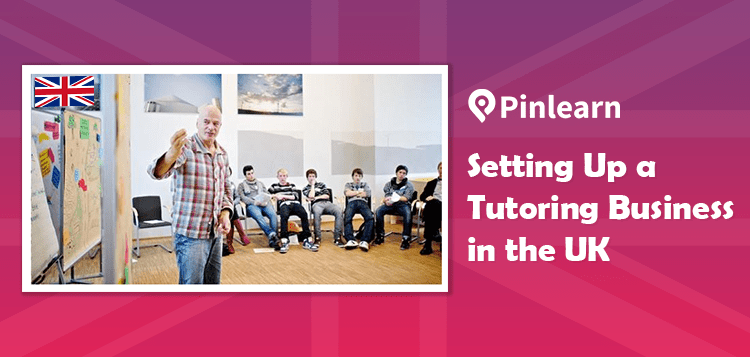 If you are a UK resident interested in teaching and earning extra income from your academic knowledge, you should consider setting up a tutoring business in the UK. 
During the coronavirus pandemic, students and tutors were out of school. Yet, within the same period, online tutoring and e-learning blossomed. 
But before then, the highest level of global investment in education technology was recorded. The investments made to Edtech companies reached $18.66 billion in 2019. Does this mean the education sector was ready for the pandemic?
With the rise in demand for e-learning, a 2022 global market report predicts that the online tutoring market might be valued at $14.76 billion in 2026.
Now, let's bring it closer to home. The UK private tuition market is worth considering too. 
According to The Sutton Trust, about 27 percent of 11 – 16-year-olds have received private tuition in England. Private tutors charge about £40 per hour or more depending on the subject. This contributes to an estimated £2 billion in revenue per year.
So, if you're thinking of how to set up your own tutoring business in UK, you're on track.
Legal Aspects of Setting Up a Tutoring Business in UK
Although there is no accreditation for tutoring in UK, you should be an undergraduate student, a degree holder, or be qualified to teach a particular subject. 
The next step is to make the business official by
Choosing a name

Registering with the HM Revenue and Customs (HMRC)

Advertising your business

Recruiting tutors
Let's discuss each step in detail.
Like every other business, the first thing to do when setting up is to choose a name. You can use your own name like John Smith Learning Center or any other unique idea that comes to your mind.
If you use your name, you're personalizing the business. This is common with teachers who offer their services after school hours. It makes it easy for parents and teachers to locate them online. 
Most freelancers also take this approach. Perhaps, they have no plan to grow the business to accommodate more hands. And even when they do, their employees still won't feel like they are a part of the brand.
On the other hand, if you use a proper company name like Erudio Inc, it makes the business appear more professional than personal. Your employees will be happy to associate with the brand even if they do not like you as a person.
Whichever name you choose, ensure that it is unique and easy to remember. Also, make sure it does not have any unusual spellings.
You can register your business as a partnership, limited company, or sole trader. Most tutoring businesses in the UK are registered as sole traders. Being a sole trader means you are self-employed and can use your profits alone after tax deductions.
You can register as a sole trader on the HMRC website if you've earned £1,000 from self-employment within an interval of one year. You also need to inform the HMRC if you pay tax via Self Assessment. 
Even if you've not earned the amount stated above, fill out the Self Assessment form so the HMRC will know how much you earn. It is your responsibility to keep accurate records of your income and expenses. This will help you to provide timely information for filing taxes.
You can also register your business as a limited company. This makes your business a separate entity from its owner. It can therefore sue and be sued.
You may ask, "Do you need a license to start a tutoring business in UK?"
There is no specific license for tutoring business in the UK. However, ensure your business is properly registered.
You want people to know about the service you're offering. So, advertising is necessary. You can run social media campaigns, Google Ads, print business cards, and fliers. You should also consider setting up a website.
While putting your brand out there, ensure you provide a true representation of the services you offer. Provide proof of your expertise even if you're a student. Parents want to be sure that you can offer value for their money.
If you have testimonials from previous students, make sure people can verify the information. The Advertising Standards Authority (ASA) website has more information for advertising in the UK.
Before hiring a tutor, ensure you do a Disclosure and Barring Service (DBS) check. Although tutors are not required by law to get a DBS certificate, the document is necessary when working with children.
So, if your business targets children, ensure tutors have the DBS certificate. It assures parents and carers that their children are safe and your business can be trusted.
Another thing to consider is insurance. Again, it isn't compulsory. 
You can apply for private indemnity or public liability coverage.
Private indemnity covers you if you fail to provide quality service. Public liability protects you against claims due to injury to your customers. For instance, if your student slips and falls on a wet floor in your lesson center. It also covers for 3rd party property damage.
Whether you're teaching in your home, the student's home, or in a rented space, anything can happen to your equipment. In this regard, apply for equipment insurance to protect your academic resources.
You can also get employer's liability coverage for your employees. Ensure your learning center is safe enough for both students and tutors.
Creating a Tutoring Business Plan
To start a successful business, you need a good plan. A business plan is a document that describes your business, its goals, and how they will be achieved. 
It is important to document this plan as it helps you to organize your thought. You can improve on your ideas as you progress. The business plan helps investors and employees to understand the big picture of your business.
When creating a tutoring business plan, you have 3 options:
Use a downloadable template

Hire a freelancer on Upwork or Fiverr

Do it from scratch
A traditional business plan consists of the following:
This is a summary of each section discussed in the entire document. Ideally, it describes how your business is solving a learning problem.
This section describes the service you're offering. You can also state the approach you would use, whether online or on-site. This is where you talk in details about the platforms you will use. For instance, if you choose to use Zoom for your live classes, you may need to mention it.
This is where you need to show how much you understand the market. Check what your competitors are offering and how much they charge. Conduct interviews or surveys to know what your target audience is interested in.
This section is important because if you want external funding, investors want to know who is in your team, their skills, and educational qualification.
Sales & Marketing Strategy
Marketing is not just about sharing fliers. You need to run campaigns and be loud about what you do. Think about social media platforms and other online tools that you can use to reach your target audience.
Here, you'll forecast your income for the first year in business. You will also make projections of how much your company should be earning from the 2nd to the 5th year. From this prediction, you will figure out when your company will break even.
How Much Do I Need to Start a Tutoring Business in the UK
There is no specific amount for setting up a business in UK. You can make an estimate based on your business plan. 
Consider the following factors when you want to start a business:
If you will travel to the students' locations, you should factor in travel costs. But if you're renting a space, then the cost of rent for the first year should be calculated.
Whether you're teaching online or in person, you still need a website for publicity. Therefore, you must consider the cost of setting up a website, branding, as well as marketing.
You need to invest in education tools like whiteboards, stationery, chairs and tables, plus tools to help you conduct live online classes if you are going to be teaching online etc.
If you plan to have employees, determine how much you will pay each person. The cost of hiring a good tutor is quite high, so be prepared to spend generously.
You may want to consider the cost of registering the business and purchasing insurance.
Your business requires funds for regular maintenance. For instance, if you drive to the home of your students, you should be able to fix the car if it breaks down. 
Conclusion
Over the years, teaching has been esteemed as a noble and rewarding profession. Although the current salary structure may not match the work involved, there are other ways you can earn from education like creating online courses, or staring an online tutoring business.
With the rise in demand for tutors, you should consider starting a tutorial business either as a side job or full-time. And by the way, this is something you can easily do from the comfort of your home. Yeah, with the advent of the internet, you can now teach online classes right from the comfort of your home.
And if you're wondering how to set up an online tutoring business in UK, that is where platforms like Pinlearn come in handy.