Case Study of Magoosh: How to make a dent in a competitive market?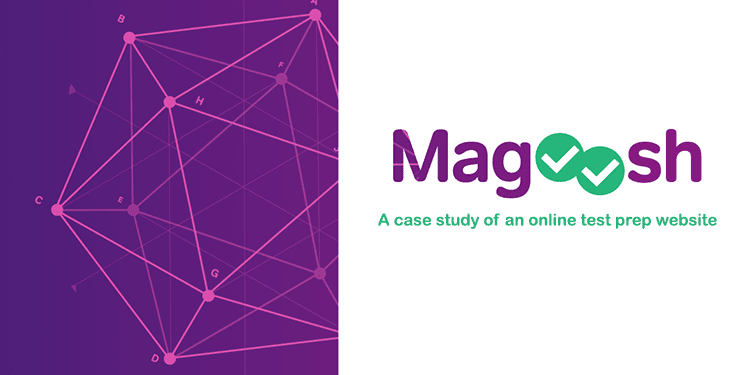 Between 2014 and 2019, the global test prep market grew at a CAGR of 7%. It's an industry that offers educational training to different test aspirants for enhancing their performances on standardized tests. The online test prep business is nothing new. A large number of regional and global start-ups have been offering solutions to test aspirants, ranging from practice papers to crash courses, mock tests, in-person training, online tutoring packages, and class curricula, etc. 
With an aim to develop test-takers' skills and aptitude through practice tests and exposure to similar test environments, such ventures have become extremely desirable among the global populace of test aspirants. Test prep businesses are targeting every popular regional and global test to accommodate as many target audiences in their portfolio. Be it elementary tests, competitive exams, certification exams, high school exams, university exams, online test prep businesses are offering services in a variety of domains.
Meet Magoosh: A successful online test prep business that broke the stereotypes
Inspired from an old Persian word for 'learned', Magoosh has taken the test prep market by the storm. If you are a test aspirant, an online tutor, or an eLearning entrepreneur, you might have heard about Magoosh somewhere down the line. 
It is well-known among its target audience for affordable yet high-quality test prep courses and lessons for domains such as GRE, GMAT, TOEFL, SAT, ACT, Praxis, LSAT, MCAT, and IELTS. The platform has experienced a steep growth since 2012. Based in Berkeley, the Ed. Tech venture brought in $340,000 in 2012, and over $3.9 million by the end of 2014; a sharp 1,047 % increase in just three years.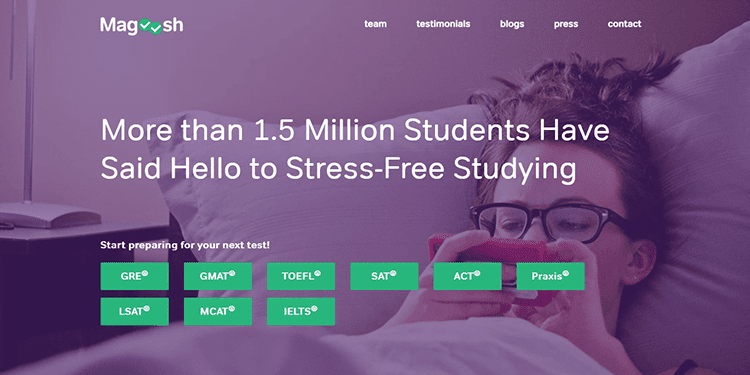 They were at:
$340,000 mark by 2012,

reached $1.8 million marks by 2013

to finally host their flag at the $3.9 million marks by 2014. 
While well-funded brands like Kaplan and Princeton Review are struggling to adapt, this mildly funded online start-up is not only driving big profits but also adding more and more products to their line-up. 
So, how did a small venture, which has not even raised any funding since 2012 (only $750,000 in two rounds), managed to not only survive but thrive in an industry ruled by the giants that had raised over $25 million in funding during the same time-frame? 
How did Magoosh power this growth?
According to the CEO, Bhavin Parikh, there are not one but more than five factors that are responsible for bringing Magoosh to this level. 
Their product development strategy,

the business model they chose,

after-sales value to the learners, 

their approach towards funding, and

the way they developed their eLearning platform. 
Started by four co-founders in college days at Berkeley, Magoosh currently has only one of its co-founders, Bhavin Parikh (CEO), in active duty.  Two others left, while the third co-founder died of lung cancer in 2013. 
The primary revenue channel of Magoosh is through the fee it charges from the learners for access to individual products. In return, the users get access to online learning materials like video lessons, mock tests, and a dashboard to track learning progress and predict test outcomes over time.
If you have been thinking about starting an eLearning business, you must read this case study of young Berkeley students who pulled together a successful business and executed it with nothing fancy but humble common sense.
Opportunity
The group of four, founded Magoosh when they were in the MBA program at the Haas School of Business at UC Berkeley. While they were preparing for the GMAT, they felt that they don't have many prep options: 
Books were traditionally ineffective for students who need help with the basics. 

Traditional test prep classrooms were quite expensive to attend; cost over $5,000.
They could clearly see the education gap widening between those who could afford expensive high-quality test prep classes and those who couldn't. Bhavin cites a 2009 article published in The New York Times, which shows a correlation between family income level and SAT scores: "Higher income families have access to more effective preparation". 
This was the first challenge and a big opportunity that the group wanted to address primarily with their venture. With Magoosh, they aimed at solving this problem by making high-quality test prep resources accessible to all. However, they still hadn't figured out a suitable business model to implement their vision. 
Challenges
There were a series of challenges to be addressed before they implement their vision into a working solution and a viable business model. 
1. The Business Challenge
They had no prior experience of running a business. In fact, they had tried a few ideas before Magoosh but failed in each. Also, they had a poor initial understanding of the market, and they had to figure out their ways as they learned how to make a dent in a segment already filled with established players.
2. The MVP Challenge
The co-founders started working on the idea full-time after graduation in May 2010. The two of the founders initially invested their own money, but the project was not going anywhere. Soon, the other two founders also chipped in, but still no results.
However, the biggest challenge was the cost of development. They needed an MVP to start with, but it was also certain they would eventually have to ditch their MVP to upscale the business once everything goes right. Hence, they did not want to spend all their money on the MVP alone.  
3. The Revenue Challenge
Once the MVP starts performing expectedly, they needed a revenue channel to generate income. The challenge was to do something new in this arena. Nobody is going to pay to a bunch of unknown people when they have the alternatives like books, Kaplan, and others; even though these are expensive alternatives. They needed a viable revenue channel that is not too expensive, and also not too cheap that it loses its value.
4. The Tutor Challenge
Between 2008 and 2010, they explored the idea of a test prep platform with crowd-sourced materials. However, they soon dropped the notion and went ahead with the 'learn-from-the-experts' model, which would connect their users with experts; not the peers. That means, they needed to create a marketplace where experts can connect with learners, or vice-versa. But no expert will choose a new platform with no students, and no student would join a platform with no tutors. 
Solutions
The co-founders addressed each challenge in different phases. 
The solution to the Business Challenge

 
The group decided to put a halt on their personal investments and wait until they have a proven validation that their approach is working. A well-calculated strategy to validate the idea was prepared. A lot of people who had taken the GMAT were there in their college.
They created a fake website using PowerPoint. 

Asked their classmates to check it and share their feedback about it. 
Taking the feedback, they iterated on the PowerPoint until the average feedback said that it is an interesting product. The refined product template was then considered for further development, and that's where the group decided to dip into their savings and start the software development. 
The solution to the Development Challenge
The project, to develop an MVP, was outsourced to a company in India with who one of the founders had already worked before. However, they also knew that even an MVP will cost a fortune through traditional outsourcing. Hence, they made a special arrangement:
Instead of asking for an entire team, they asked for one dedicated full stack developer. 
The developer was fully dedicated to their project. The communications and project tracking were done via Skype calls. The developer was working as almost an extension to their core team.  Back then, the overall project with one resource, who worked at $10 an hour, cost around $15,000. Although the final MVP was delivered in four months, some sort of pseudo MVP was developed and hosted by the end of the first month itself. 
It was a basic static landing page, which featured a question, its explanation, and an email sign-up form.

A call to action was added something like "if you like the explanation to this question, sign up". 

Over time, they added more questions, their explanations, and a proper login form.   

Login form was accompanied by FOMO triggering calls like "if you sign-up today, it's free forever", or "we will start charging after x date", etc. 
The solution to the Revenue Challenge
Over the four months of continuous development, validation, and offering free learning resources, the MVP reached a point when users started paying. The next big challenge was to select a revenue model for the platform. 
The test prep industry was new to the subscription model. Usually, candidates were used to one-time payment models, where they would purchase books, pay upfront for test prep to a traditional crash course classroom one or two months before the tests. 
The founders knew that upfront payments for traditional test prep classrooms were too expensive, and the books cost around $20-$50. They decided to go for the subscription model, which addressed multiple gaps in the existing system:
Students need not pay hefty one-time upfront payments. 

Students need not purchase expensive books.

Students need not rush into seasonal crash courses. 
In this way, Magoosh came out as an affordable and more laid-back way to prepare for the tests. They fixed their initial subscription cost at $29 per month. However, the strategic revenue model would work only if the students get quality products, which was the next big challenge to be addressed. 
The solution to the Tutor Challenge
The platform was already doing good with its early MVP that offered free access to questions and their explanations. These were limited questions, which the founders addressed by themselves. The free MVP got over 20 users in the first month itself. Over four months, students got comfortable and assured about the quality of the test prep materials. 
Now, as promised, the platform was pulled behind a subscription paywall with a subscription cost of $29/month. A few months later, they had around 40 paying subscribers.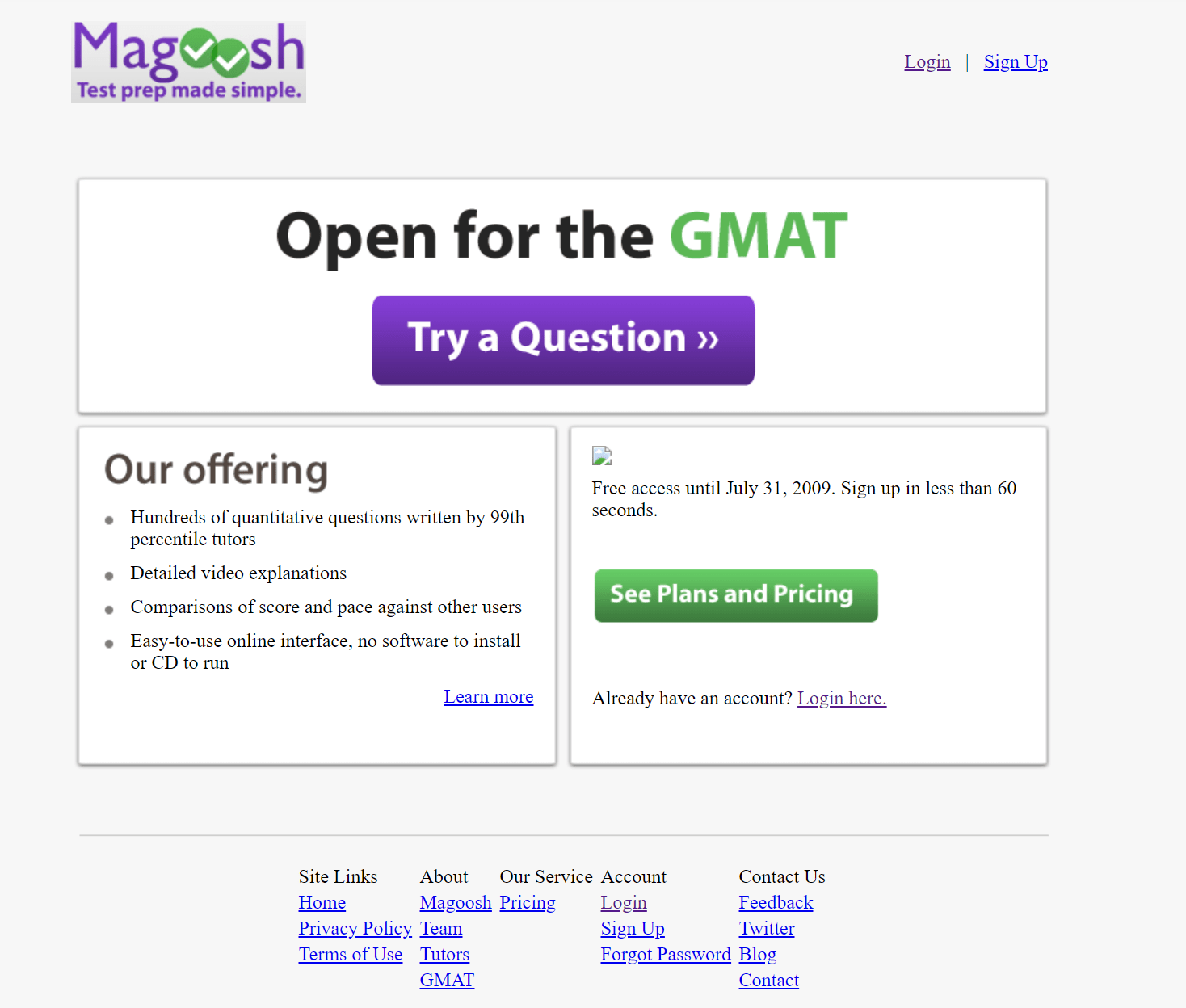 Result
The result is all known from here:
Magoosh partnered up with a school to provide test prep to their students. 

This gave them enough traction, and the number of subscribers increased. 

Later on, Magoosh hired some in-house test prep SMEs.

Added more tests in their portfolio, and raised two rounds of funding. 
They also encouraged subscribers to ask questions via email without any additional cost. For this, they outsourced SMEs who would answer the questions asked by subscribers. These SMEs were not hired but more like Uber drivers. They could open their dashboard anytime, go through the questions asked by the students, submit an answer, get paid, and leave anytime. 
Apart from this, the co-founder, Bhavin, gives special credit to content marketing for making their platform popular. They experimented with different content marketing strategies such as blog posting, guest posting, and link building via useful content about GRE and other standardized tests. They posted valuable guides, news, and other information about these competitive exams, which people liked and shared. 
By September 2012, the platform was doing $100,000 a month. 
Want to Build Your Own Magoosh-like website?
It took Magoosh founders four months and $15,000 to build an MVP with a simple static page, an email form, and a login process. They did it somewhere between 2008 and 2010, almost a decade ago. So the cost and time taken for development, validation, testing, and deployment are completely comprehensible. Unfortunately, their MVP was not scalable. It was understood that they would have to scrap this $15000 MVP down the line if their idea worked as expected.  
Since their idea was new, they had some unique selling points, and it was 2008; they had all the time and opportunities to not only experiment with an unfinished product but also generate revenue with it. 
What if you have a similar eLearning business idea in 2021? Your project is going to be different on three major aspects in 2021:
Since the market has gone extremely competitive, you can't expect good results with an unfinished product today. You need a highly competitive MVP to get even noticed in the market. 

You need not wait for four months to build your MVP. You can get a better, fully-operational, highly scalable, and 100% customizable MVP ready-made at a fraction of the cost. 

This time, you need not even ditch your MVP to upscale your business. You can customize your MVP to introduce as many new features as you want over time. 
Get started with Pinlearn – An eLearning solution with open source code access
Pinlearn is a turnkey script, which offers a fully-developed eLearning solution to start online teaching and learning business on the go. It can also be used for setting up test prep platforms like Magoosh with minor customizations. 
What you can get out of the box?
The entire suite of solutions: 

Business models:

E-Learning Marketplace

Even admin can put up courses 

Course types:

Self-paced courses: Text, HTML, Doc, PDF, Images, Video on demand, etc. 

Live video lectures: 1-to-1 video conferencing, 1-to-many webinars

Dedicated dashboards:

Integrated tools:

Payment gateways

Interactive whiteboard

Calendar and event manager

Email Notifications

Push notifications

Media Encryption

Google Analytics

Mailchimp

Revenue streams

Commission-based revenue channel

Other features:

Internal messaging system

Course authoring system

Tutor management

Student management

Discount management etc. 
How can you use Pinlearn to get started as Magoosh did?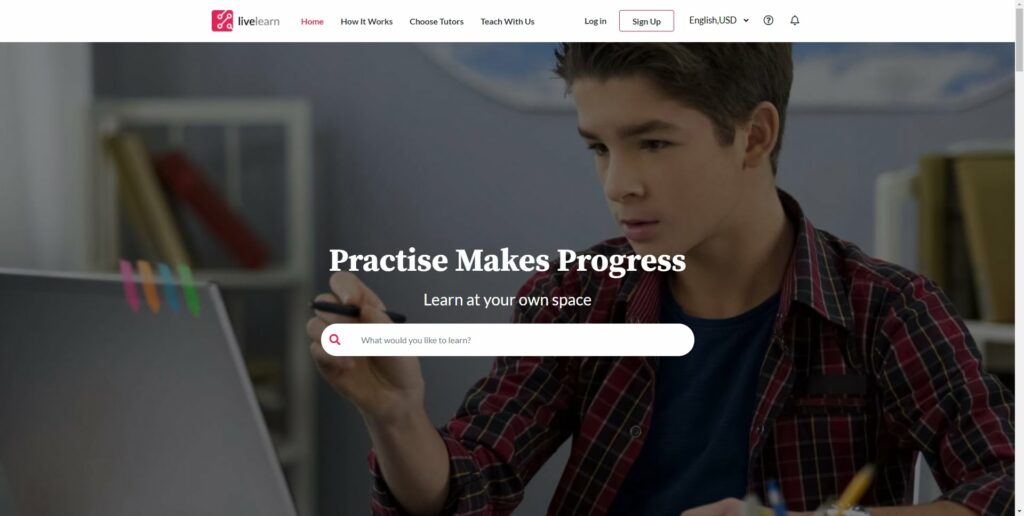 Magoosh offered its MVP free of cost to the initial users; you too can offer free courses on your Pinlearn-driven MVP. Pinlearn supports even better ways to offer courses in both self-paced and live video lecture modes; all in the same platform. 
Magoosh had to scrap its MVP when they decided to monetize their platform; you need not scrap your Pinlearn-driven MVP, as it comes with a commission-based revenue channel out of the box. You can collect commissions from the tutors, who can sell test-prep courses in self-paced, webinars, and 1-to-1 modes on your platform. 
You just need to follow these steps:
Install it on a compatible web server of your choice. 

Login to the admin panel after the installation is complete. 

Follow a graphical user interface to set up your platform.

Configure the website's settings, courses, paywall, etc.

Take your platform live on the internet within a few minutes. 
What if you want to use a subscription revenue channel like Magoosh?
Since Pinlearn was designed for the eLearning marketplace business, it supports a commission-based revenue stream out of the box. However, Pinlearn was developed on a cutting-edge tech-stack. You need not scrap your MVP, as you can also access its source code to make your customizations and add a subscription paywall to your platform. 
Since we offer the entire source-code with your purchase, you are not obligated to rely on us for any kind of future development you want to do on your platform. You can perform these customizations by yourself, hire any skilled developer, or ask us to do it for you; the choice is yours. 
Everything for a fraction of cost and time?
Yes. The founders of Magoosh spent $15000, and they waited for four months. Pinlearn can get you an even advanced solution worth $150,000 for as low as $400-$1000, depending on your requirements; that too, on the spot. As per the minor customizations are concerned, you can calculate the additional investments you might have to make as per local development costs in the USA, India, Thailand, or any other part of the world.  
For example, let's assume that our development cost is $30/hour. If your customization requirements to add a subscription paywall demands 5 hours of work, we would quote you $150 for it. That means you could own not just an MVP but a fully operational test perp platform for as low as $400-$1000 + $150 only. Since we offer free deployment and technical support, you needn't pay anything extra for it. As simple as that.   
Ready to launch your MVP? Check out Pinlearn's Features and the Demo now.