How to Start an Online Healthcare Consultation Business?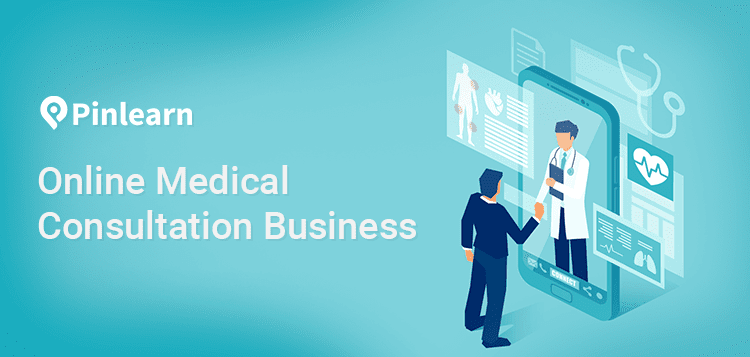 Wondering why you might have to think about starting a healthcare consulting business?
COVID-19 has taken a staggering toll affecting almost all industries, including healthcare. When we speak about healthcare, the industry is complex. Medical organizations have a lot to keep track of, consisting of hundreds of laws, regulations, a wide range of potential jobs, diagnoses, treatments, and medication. And all of these are absolutely critical to the success of the healthcare organization and the health of the patients. That is why medical consultants or healthcare consultants are valuable. 
According to Brand essence market research, the healthcare industry is expected to exceed $20 billion by 2025. And indeed, now is the right time to switch from conventional medical consultation to an online medical consultation business through a powerful conversational marketplace. 
What does a medical consultation business do?
Before getting into how to start a healthcare consulting business, let's understand more about the medical consultation business. Medical consulting is offering advice and guidance to medical institutions to make critical business decisions that influence their growth. 
Medical consultants are experts in the healthcare industry- they have the right educational qualification and background on medical laws and policies to help healthcare organizations and hospitals run their businesses the most effectively. Medical consultants advise pharmaceutical businesses, biotech start-ups, health insurance companies, and governments on the most efficient and effective healthcare delivery methods. 
Why Online healthcare consulting?
If you want to learn about how to start a healthcare consulting business, you must know more about healthcare consulting and why it is necessary. Creating a healthcare consulting business allows you to work closely with a wide range of medical institutions and organizations. Healthcare organizations, government agencies, hospitals, and pharmaceutical companies will always need industry expertise and advice. So you get to work with amazing clients from different industries. Every client has different needs, expectations, products, and services, so medical consultants can oversee projects of various types.
Working as an online medical consultant is a reputed career as it requires a certain level of academic qualification and expertise to be successful, which isn't necessarily essential in other fields. You can offer insights and expertise regarding the business decisions of hospitals and medical institutions that directly impact patients, customers, and other stakeholders by launching an online consultation platform. 
Here are some advantages of becoming an online health consultant:
Gain a competitive edge
As the healthcare industry is one of the sectors to go digital last, you will have an opportunity to gain a competitive advantage over your competitors. When other healthcare consulting businesses are working on transforming their business, you can emerge as a pioneer in your niche, which would provide a substantial competitive edge. 
Flexibility in working hours
Becoming a medical consultant comes with the advantage of having the flexibility of creating your own schedule. With an online consulting website set up, consultant opportunities can be undertaken at your own pace. One of the main online consulting perks is creating a balance between your need between your consulting business and your personal life. 
Reduced travel 
As you can shift your medical consultation from offline to online, the travel requirements are eliminated, saving you more time and money. Through video conferencing tools, you can communicate and collaborate with medical professionals without having to travel to meet them. 
Easy and quick communication 
Considering the modern technology available today, customers expect incredible speed and quick response from healthcare consultants. With the fierce competition available in the industry, customers expect to receive value for the money they spent right away. With a healthcare consulting website for your consulting firm, you can quickly connect with customers. 
New channel to find new customers
Shifting your medical consulting services online provides consulting firms with new ways to find customers. With an online consulting platform in place, geographical restrictions don't even exist. Moreover, by launching a medical consulting business, you will have a new client who prefers getting their consulting services online. And with each year passing by, the number of clients preferring online services is increasing considerably. 
Convenience and security
Work in either full-time or part-time positions for hospitals and medical organizations, or be self-employed. The traditional way of storing confidential information is not safe for both your clients and your consulting firm. 
To offer a safe environment for your customers, your consulting business must have a secure place to keep all the sensitive information. Typically, it's the database that is linked to your medical consulting website. 
Building a successful online medical consultation business
With your expertise and experience in the field, you can start building a thriving online medical consultation business.
Now, let's look into the steps to building a successful healthcare consulting business. 
1. Crafting a Healthcare consulting business plan
Preparing a healthcare consulting business plan involves creating a document that defines your services and how you intend to run your business. 
So here is a sample healthcare consulting business plan:
Executive summary: Give a clear description of your medical consulting business and a market analysis summary.
Company analysis: The company analysis section explains how your healthcare business would run, its current stage, legal structure, and related info. 
Industry analysis: Conduct industry analysis and elaborate on current trends and market projections that directly affect your niche. 
Customer analysis: In this section, understand who will your healthcare business service. Make sure you narrow down the demographics as well and find out the unique needs and how you can fulfill them.
Competitive analysis: When conducting a competitive analysis, include direct competitors whose businesses fulfill your needs and indirect competitors who target a different market.
Operations plan: The operation plans section elaborates on your methods of meeting the goals you have defined. Add both short-term goals and long-term goals, like expanding to a new market.
Management team: Define the team and backgrounds of key members of your team. Focus on your team's ability to build and run a successful healthcare business.
Financial plan: The financial plan needs you to detail your individual revenue streams, cash flow statements, future income statements, balance sheets, etc.
2. Business models of online consulting business
The business model is an important aspect that plays a significant role in the success of any online consulting business. While medical consultants are usually hired for a one-time consultancy, medical consulting businesses can adopt several business models. You can build a consulting website which is basically a consulting platform that connects consultants with clients. 
Here are some of the business models you can adopt:
One-one consulting is one of the common business models which allows clients to have one-one sessions with you. You can offer personal consulting sessions to professionals in the medical field where you work with them individually. One-one coaching allows your customers to get individual consultations, and the session is catered to offer personalized solutions to customer problems. 
This is another popular business model where you deliver consultation sessions to a closed group that attends the sessions together. The medical consultants can offer support to several clients of the group at a time. As with any other type of consultation, it is carried out remotely through audio and video calls. By offering group classes, you can enhance productivity by spending your time with several customers at a single time. 
In a subscription business model, you allow your clients to access your consulting, along with the supporting materials and tools for a monthly or yearly subscription fee. You can create subscription packages on your online medical consultation platform and allow customers to book private or group consulting sessions as long as they subscribe to your plan. 
3. Launch an online healthcare consultation website for your services
One of the significant benefits of running an online healthcare consultation business is that you can connect with your clients, virtually eliminating the need to meet them in person. This adds to the convenience, especially during the times of the COVID-19 pandemic, as social distancing has become a new norm. 
Setting up a consultation site allows your clients to communicate with you through the platform to avail your services. While building a consultation site is mandatory, you don't have to spend a fortune right away. You can quickly start using professional tutoring software to set up your online consulting site the most rapidly and affordably perfectly for a single and multi-tutor consulting business. You can connect with your clients through video conferencing, live one-one consultations, webinars, group classes, and videos. 
4. Choose your preferred payment methods
If you ask about the main benefit of becoming a medical consultant and setting up your own consultation website, it is having complete control of your online consulting business. Having your own consultation platform offers you the flexibility to introduce the consultation fee according to your business requirements and goals. You can choose to charge upfront once the consultation is over or go for pre-billing consultations. However, you choose to charge your clients, integrate multiple payment gateways to offer the flexibility of selecting the preferred payment option for your clients. 
5. Set your unique selling propositions and core values
Online healthcare consultation has a lot to do with your profound expertise, inspiring ideas, and value. Clients approach you for your valid expertise, expert suggestions and advice you can offer them. That is why it is critical to establish your unique selling propositions. Make sure your core values align with that of your potential services so that you can offer the best service to them. 
6. Marketing strategies to adopt to promote your consulting business
Devising effective ways to promote your medical consultation business is as important as thinking about how to get into medical consulting. Leverage online marketing to find ideal customers and reach out to them with your online healthcare consulting services. The best market strategy you can follow to grow a client base is to build a powerful presence on social platforms like Twitter, Linked In, Facebook, Instagram, etc. Though a traditional form of marketing, email marketing is also very powerful. It can be easy to start with if you already have an email list of potential clients ready for you. 
Conclusion
Online Medical consulting is an impactful and lucrative career choice. You can share your expertise and educate clients on improving their operations, work within the boundaries of healthcare laws and policies, and streamline company strategies. Moving your healthcare consultation business operations online and building your own healthcare consultation platform can facilitate smart and remote interaction. 
If you want expert assistance in starting a healthcare consulting business, we are always at your service. Please get in touch with us right away!