How to Start an Online Consultation Marketplace Business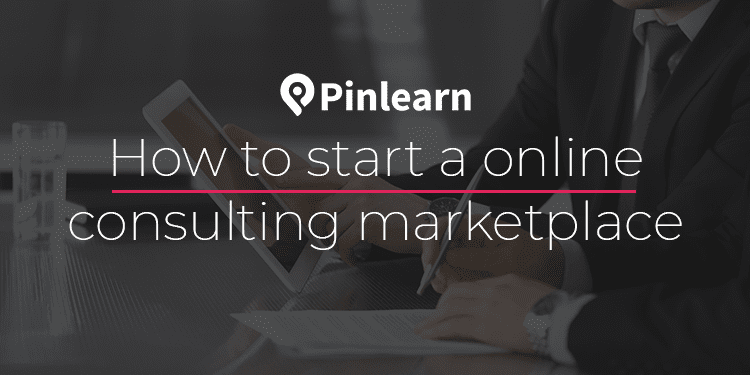 Consulting is a business of helping other businesses, organizations, and individuals improve their implementations of certain goals by providing expert solutions or advice. A consultant studies existing problems in a plan and offers improved solutions by leveraging specialized expertise and services in different domains. 
Expert opinions or consultations have always been in demand in all kinds of domains. For instance, businesses have been hiring consulting firms to get external advice or specialized expertise in multiple verticals such as product development, operations, finance, marketing, human resource management, or implementation of certain tools and technologies.
Some more examples of consultation as a business are as follows:
You may hire a law firm for a consultation on the legal aspects and challenges of running your business. 

You may hire a software development firm for a consultation on the development of your Minimum Viable Product (MVP). 

You may hire a consultant to implement new technology in your organization. 
Consultation need not always be this corporate in nature. A consultant may be as big as McKinsey & Company, which is a global management consulting firm, or it could be as small as an SEO service company. It need not even be an organized firm, as even individuals with adequate expertise can set up a consultation business. Take Neil Patel for example. He runs an SEO and Digital Marketing firm, but if you have the expertise, you too could offer similar services as an individual to other individuals or organizations. 
In fact, a simpler and more relatable example of consultation is right in front of you as your family doctor, who offers his/her expertise when you need medical consultation. 
Start your online consultation marketplace
Consult with our domain expert on the ideas and implementation.
Contact Us
Did you know?  "The Global Online Doctor Consultation Market is expected to grow from USD 9,453.45 Million in 2020 to USD 13,141.88 Million by the end of 2025."
The worldwide online doctor consultation market is semi-united with the presence of global and local players. Some of the key players working in the global market are:
Babylon Health

CallHealth

DocPrime

DocsApp

EClinic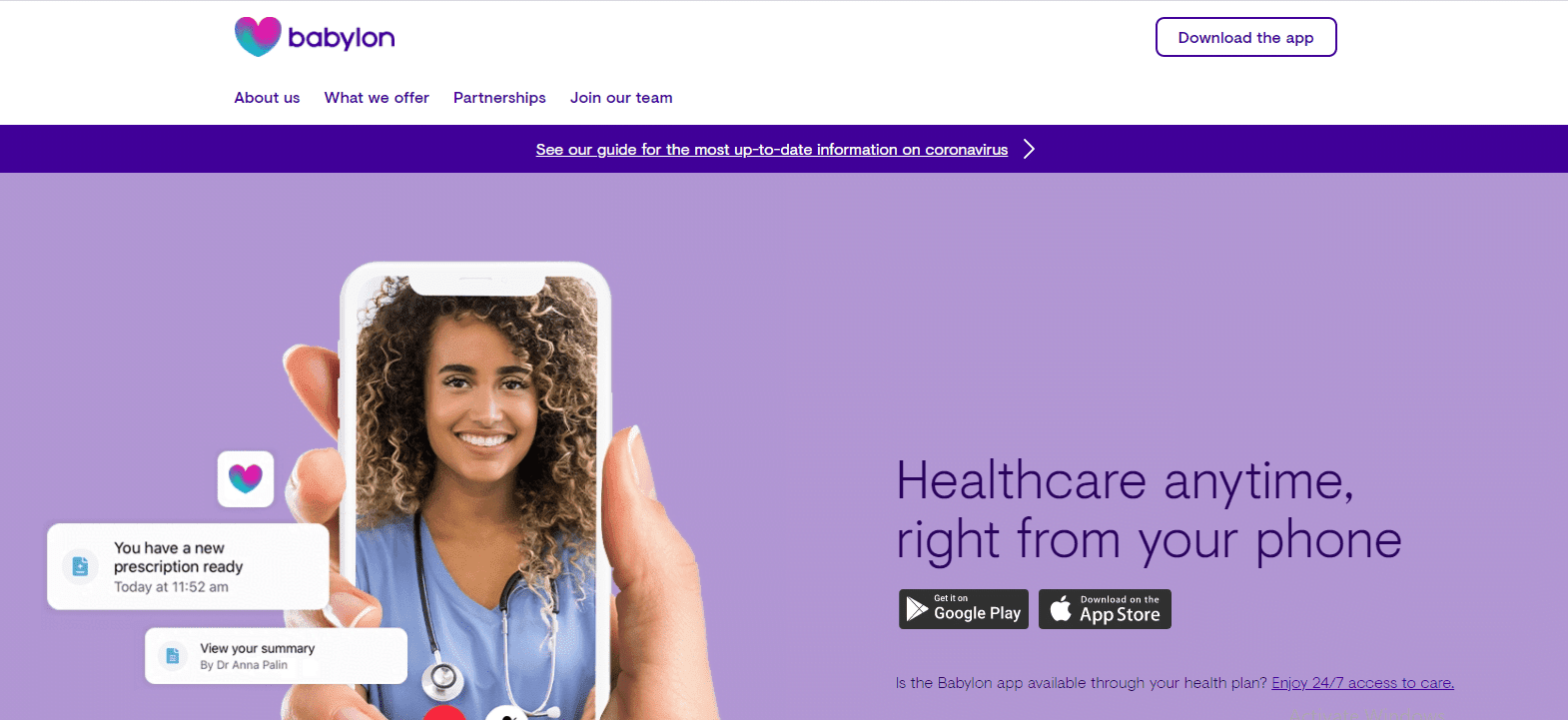 This is just one segment; the niches in the consultation business could go on and on. Irrespective of your domain, there is always a way to explore consultation as a business, both individually or as an organized firm. 
Do you want to know how to set up your own consulting business? 
Are you looking to grow your existing consultation business?
This article will offer you a detailed guide on how to start an online consultation business for anything or any expertise that you think other individuals, companies, or organizations would want to avail from you. If you are an expert in your field, this article will help you to set up your consulting business online in the easiest and quickest ways possible.  
Why online? 
Especially after the COVID-19 situation, when the entire world was forced to stay at home, the need for online alternatives to the crucial aspects of life became non-negotiable. From education to shopping, businesses that went online coped with the pandemic more sustainably. The consulting industry was one of the prompt entrants into this new normal.  
Why is the Consulting Industry Going Digital?
Starting an online consultation business is in fact an easier job than its traditional counterpart. With simple tools and software solutions, it is possible to start an online consultation service on the go. You just need:
A decent video conferencing software solution for communicating with clients. 

An internet messenger and emailing service to send written communications.

A digital calendar and events management tool for appointments. 

A payment solution to receive digital payments from clients. 
You may get the above-mentioned solutions separately, or use an integrated software solution for consolidated online consultations and management. These tools can offer you a series of benefits.   
Live online communication
Effective communication is the primary driver of any consulting service. By starting an online consultation service, you get access to modern communication channels that establish a seamless connection between you and your clientele. 
Video conferencing

: Access to a video communication channel for face-to-face interactions and better connection. A video calling or online meeting tool performs this task effortlessly. 

Live chat

: Some tools make messaging more real-time and also function in support of your video communication channels. 

Group calls

: Some tools come in handy when you want to connect with multiple clients at once. Group webinars could be used for virtual meetings and online classes. 

File Transfer

: Many solutions enable file-exchange channels to send and receive attachments including docs, PDFs, presentations, images, contacts, etc. 

Screen Sharing

: Tools that allow users to collaborate or conduct presentations by casting their screens on other user's devices. 
For example, the following fitness training platform, fitnessforworld.com, offers both in-person and group training via webinars and private video conferencing.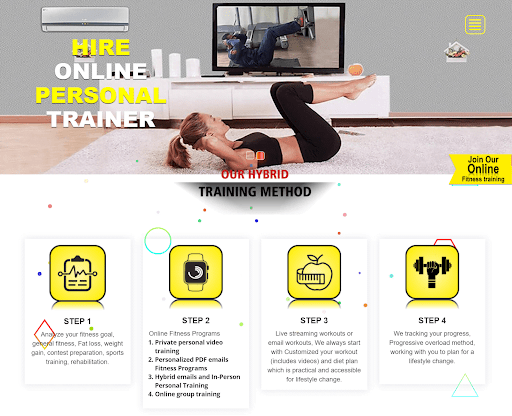 Needless to say, support for these simple features makes an online consultation platform complete, and even better than the traditional channels of consultation. In fact, with more people using mobile phones these days, you should get a better reach in online mode than the traditional counterparts.
Effective time management
It's not easy to manage a work-life balance. Busy schedules and family commitments may often lead to time-management issues: people may forget about appointments, run into random troubles, and fail to reach the meeting locations. This could hurt any consultation service. Needless to say that even your clients are more likely to run into the same problems. 
Irrespective of how genuine the excuses could be, no consultation business can work without the proper commitment from both parties, and this requires more effective time management, which generally is easy when you are using an online consultation platform. 
Integrated calendar and events management tools can track, manage, and send an email, push notifications, and SMS reminders to the relevant parties about the scheduled appointments. It ensures that no one fails to make it for the online meetings, which are accessible from anywhere at any time.
Apart from this, an integrated calendar can also let the participants cancel, prepone, or postpone online meetings, while also delivering needful communications down the line. 
Streamlined payment process
Be it traditional or online consultation, you need your clients to pay for the service. This is rather a more persistent issue with any business, as clients may delay payments or simply not pay after the consultation. That's where an online consultation platform may put your services behind a paywall, allowing you to create a robust workflow with a streamlined payment process. 
Starting right from advance payments to automatic invoicing, enterprise payment plans, online payment processing, and balance payment reminders, an online platform can manage everything without any manual intervention. You can also couple your payment process with promotional tools to offer discounts and coupon codes in your marketing campaigns. 
Payment solutions like Stripe, Braintree, Paypal, and Square, etc. are used by online consultation providers across the planet to monetize their platforms and leverage automated workflows. 
Easy accounting
Irrespective of nature, every business needs to pay taxes. Having your business streamlined with payments and invoices managed digitally, it becomes easier to manage your accounting and taxes. The online consultation software can track and manage transactions and offer a detailed audit of earnings and payables within any time frame. Besides, you can integrate different accounting and tax management tools for more robust data collection and accounting. 
Consolidated client management
Knowing your clients is a primary requirement of any consulting business. With online consultation, you can expect to get more clients from different parts of the world. Hence, you need a consolidated data collection and client management system to know your clients better. 
With a built-in CRM or third-party CRMs integrated via APIs in your system, you can expect a robust client management system to not only collect and store client information, but also use multiple data points to produce consolidated reports using records such as name, location, date of birth, contact details, client history, payments information, and so on. 
These data points play a crucial role in establishing long-lasting client relationships. For example, for launching targeted marketing campaigns by segmenting your clients as per their names, occupation, location, industry, etc. Besides, the same platform can also allow you to collect, store, and analyze feedback from the clients after each consultation. 
Consultation marketplace 
Not all consultation entrepreneurs offer their own expertise. Some run consultation marketplaces that employ other experts who can offer services to the marketplace's clients. 
For example, if you are a doctor, you can start your own online medical consultation service. However, if you don't have a medical degree, you might still be able to earn from this profitable market by starting an online doctor consultation marketplace that allows other doctors to offer their services to your clients. In return, you would get a commission from the doctors for connecting them with their potential clients. You can take some great inspiration from popular doctor video consultation platforms like Practo, Askadoctor, MDLive, etc.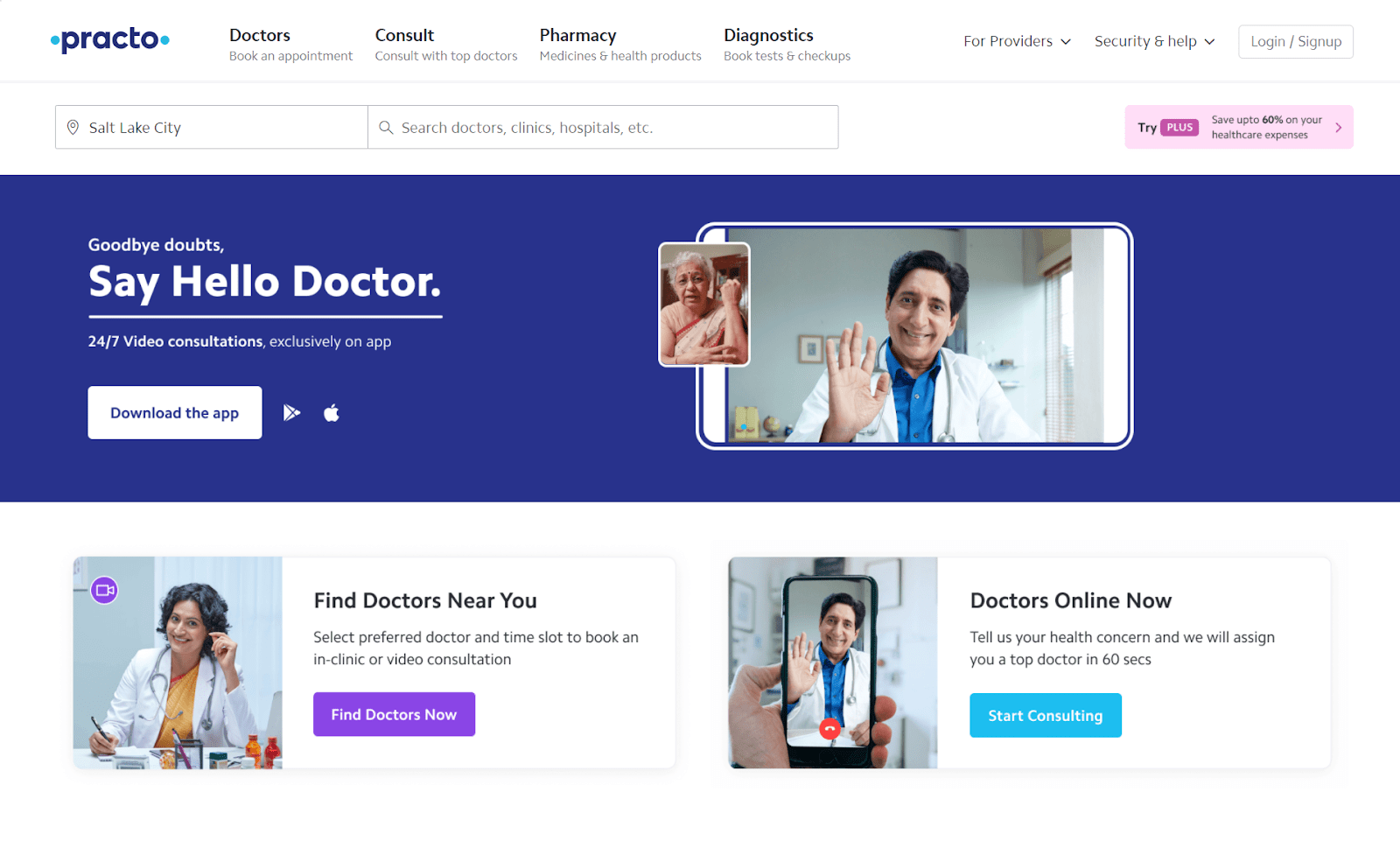 Here is yet another example in a slightly different situation:
You are a lawyer. You want to offer online legal consultation services for business registration and corporate domain. You learned that demands for other legal domains such as divorce, crime, and finance-related matters are also high. However, you don't hold the expertise in all these fields. Hence, you decided to hire other lawyers from different domains and ask them to offer expert consultation in their respective domains on your platform.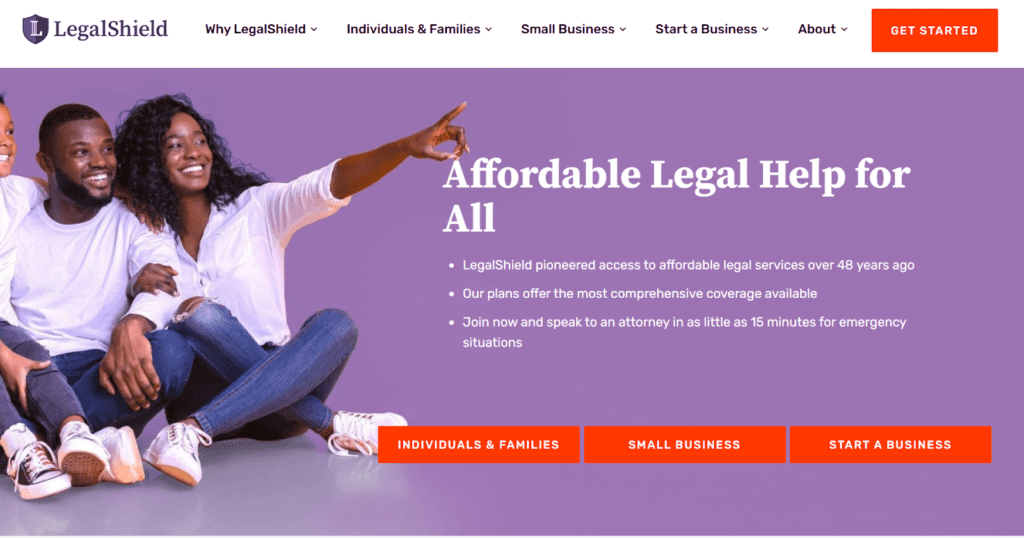 Having a multi-dimensional platform allows your clients to choose not only from different domains, but they can also choose from different experts for the same domains.  
Needless to say that you will own the platform and reserve the absolute right to add or remove consultants from the platform. Following the same strategy, one can launch an online consultation platform for a different domain. 
Business Models of Online Consulting Business
Irrespective of the expertise, you can streamline an online consulting business by simply focusing on the marketplace business model. Let's look closer at the core types of online consulting business models you can follow. 
There are 2 kinds of online consulting marketplaces:
General consulting marketplaces

Niche consulting marketplaces
General consulting marketplaces
Accommodate consultants and services for all kinds of domains in one. The marketplaces allow experts from different fields to offer their services to the platform users; more like Amazon for online consultation. Users visit the platform, search for the consultation services or consultants, book appointments, avail the service, and pay for it. Platforms like consult2050.com fall right into this category. They have consultants from different domains. 
Niche consulting marketplaces
Are similar, except they limit their services to specific domains rather than covering a broader market. They allow clients to choose from multiple consultants for a similar kind of service. For example, a niche online fitness consultation platform. Here, one can choose from the services provided by different fitness trainers. 
Following is a screen capture from a niche fitness training platform – trainwithkickoff.com. If you can notice below, they offer the option to avail the same service from different trainers as per your unique requirements. This is one such strategy that makes niche platforms popular.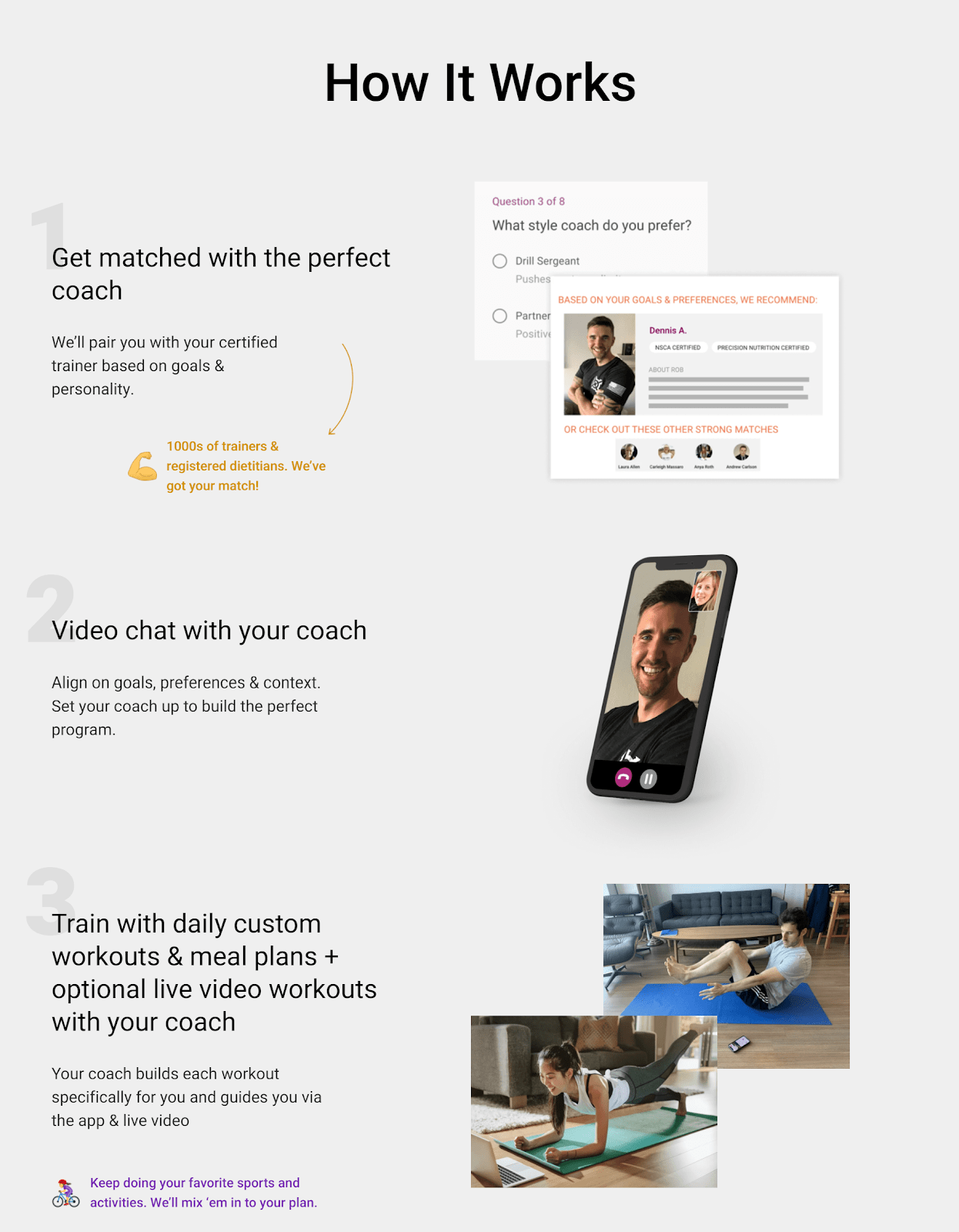 How does an online consulting marketplace business model work?
It works in a series of steps. 
Step 1: The client reviews a consultant's profile.
Step 2: The client puts an appointment request.
Step 3: Consultant confirms the appointment.
Step 4: Consultation happens as per booked schedule.
Step 5: The client makes the payment and submits feedback.
Step 6: Marketplace receives the client's payment.
Step 7: Marketplace deduces the applicable commission.
Step 8: Marketplace transfers the rest amount to the respective consultant. 
All these steps are managed by an online consultation marketplace platform, which uses different tools and technologies that may come out of the box or as an additional integration. For example:
An online catalog of the services listed by different consultants. 

An integrated calendar and event management tool for appointments.

An integrated payment gateway to receive online payments from clients. 

A commission management system to track and calculate respective earnings. 

An integrated or independent payment solution to transfer consultant earnings.

A review and rating system to collect client feedback and publish on the front-end. 
How to Start an Online Consulting Business?
So, how do you start your own consulting business? As of now, it is clear that you need a consolidated software solution to accommodate all these features. Now the big question is how to build an online consulting business solution and how much does it cost to start a consulting business online?
There are three major ways to build such a solution, and each of them accounts for different levels of technicalities, cost, time, and resource requirements. 
Custom Development

SaaS solutions

White-labeled solution
Figure out these things first…
In this section, we are going to discuss how to build an online consulting business platform, and how to prepare your strategies for it. We will likewise contrast the three significant ways to accomplish your objectives and which one would suit your prerequisites and budget the most. How about we start with the pre-development strategies first.
Choose your business model
As an online consulting business, online meetings are your primary channel to sell your services. Hence, your business model should focus on delivering your meetings to the clients and formulating a monetization stream to generate revenue from it. 
Services strategy:
Like every marketplace business, you need strategies to aggregate your services. Before going any further, address these questions about your services: 
What type of online consultation service will you be offering?

Who are your target customers?

How do you plan on generating revenue?

What sort of revenue model suits your niche the best?
These answers will set a course of action for the next phase in your business plan. Everything from service providers to revenue streams, website design, features, and development budget hinge on what's your service about. 
For example, if you are planning to start legal consultancy services for businesses, your target audience could be small and medium enterprises who can't afford to hire in-house legal teams. Here you might need to set up an enterprise-level monetization channel, which can be customized according to the business needs of your clients.  However, if you are starting a fitness consultation business to offer fitness training and advice to common people, you may need different revenue channels to generate income. 
Let's understand some suitable revenue strategies that you may consider.  
Monetization strategy:
There are three major monetization channels used by online marketplaces to generate revenue:
Transactional: Client's pay to book individual consultation sessions. Niches where period consultation is not required, use this model. For example, medical consultation, legal consultation, Vet consultation on platforms like Practo, LegalShield, and VetLIVE, etc. 
Subscription: Client's pay a monthly subscription fee for a limited or unlimited number of sessions in the billing period. Niches that require periodic consultation, can leverage from this model. For example, fitness training, Yoga training, nutrition consultation, etc.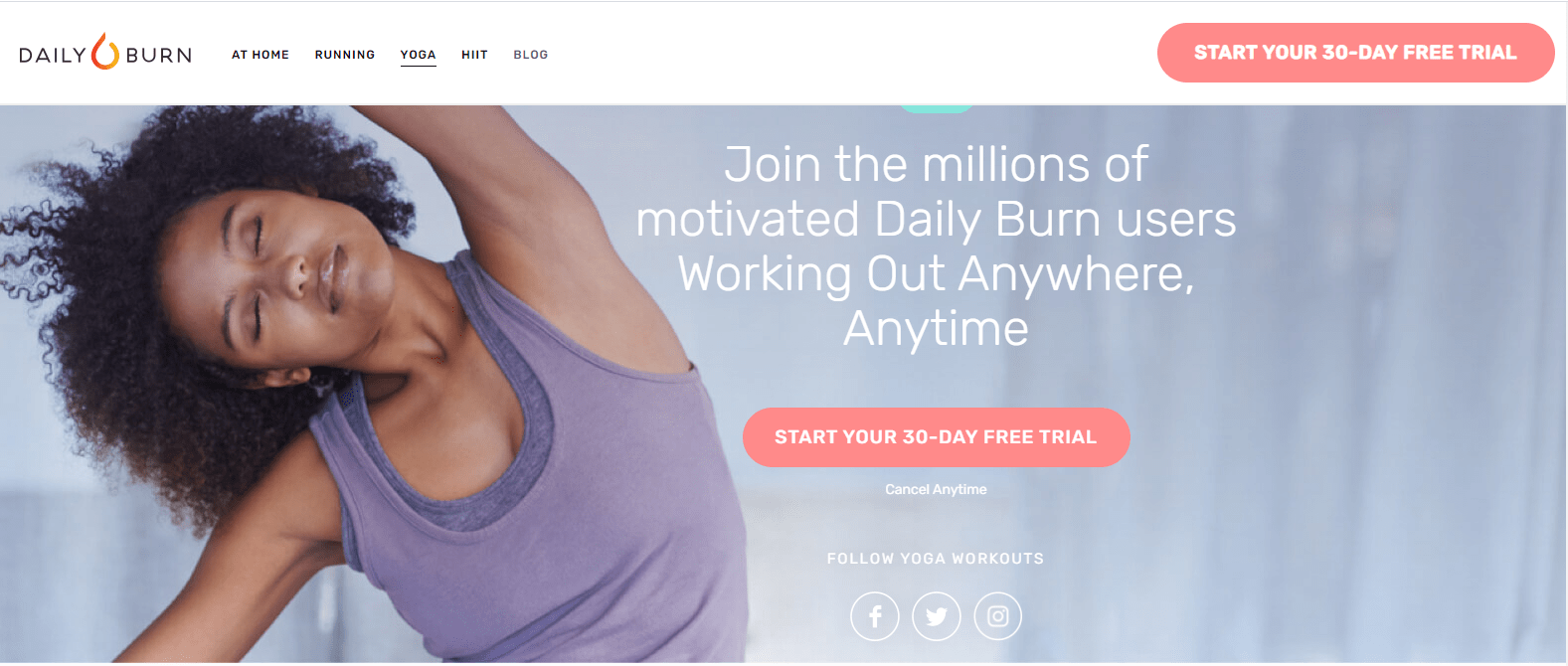 Bundle/Contract

: Works like transactional, except you, can sell a package of custom service. This model is best when individuals or organizations seek long-term commitments with the consultants.

For example, a package to offer online corporate training to 10 employees of a company on some tool or technology; just like Coursera's enterprise training packages:
or, OutSchool's customized bundle for Schools or homeschooling is also a good example: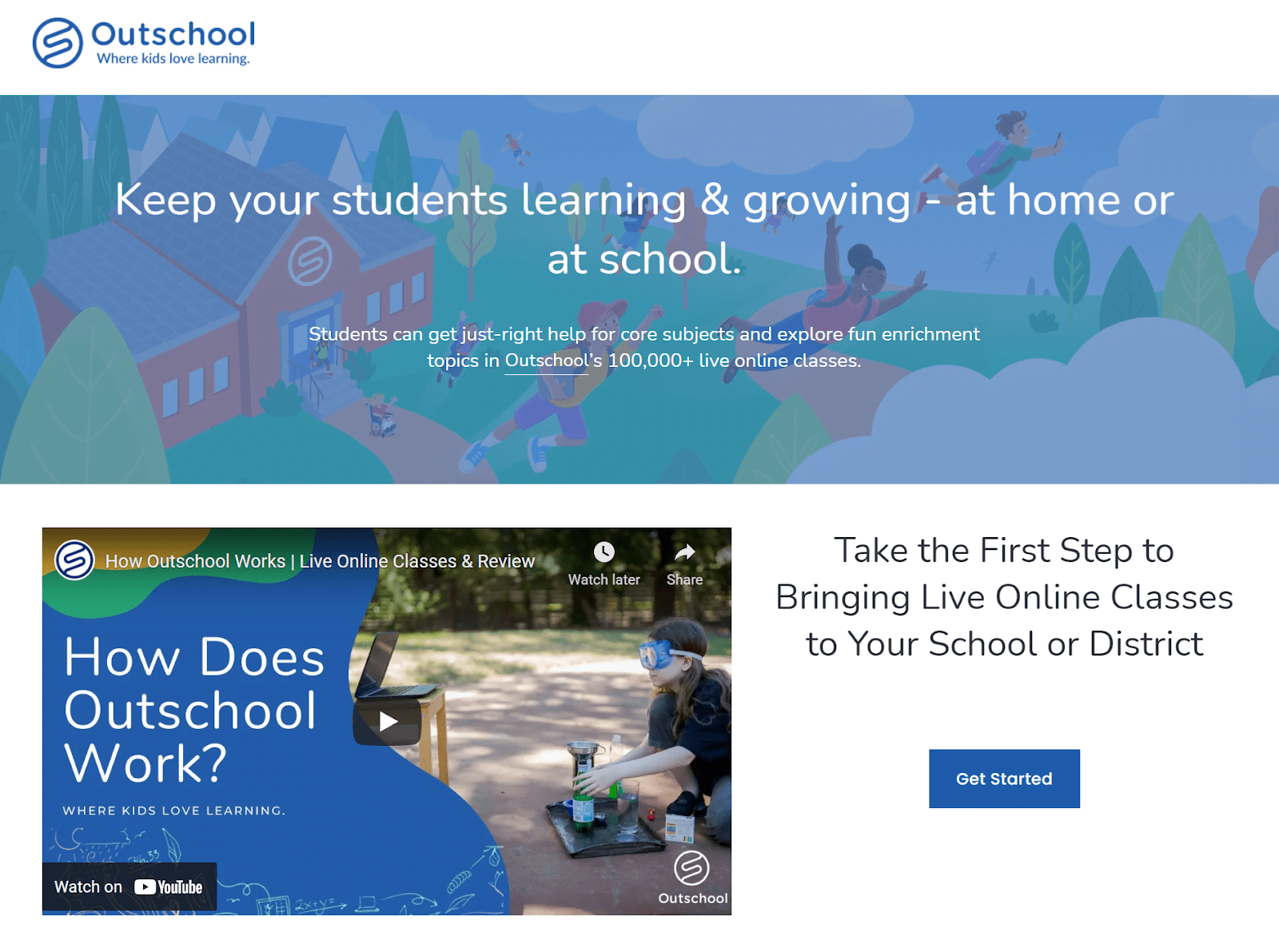 You should choose your revenue models based on the type of service or niche you would be serving. For example, if you are offering fitness training services, you can use the transactional model as a way to sell per session individually, while you can also accommodate the subscription model to offer monthly and weekly access to your training sessions. 
If you ask me, my recommendation rests on a hybrid of the three models, because: 
Different companies have different requirements; it's wise to keep all channels open. 

Your clients are not limited to corporate alone; individuals may also buy your services. 
A hybrid of the three models will allow you to offer the most value to all kinds of clients, while it will also give you enough prospects to stabilize your revenue and upscale your business to accommodate different types of consultation services. 
Sort your technology stack and required solutions
To build an online consulting platform, you need the following solutions and corresponding modules:
Video conferencing platform: A set of tools or APIs that add video-calling features on the platform. There are multiple ways to choose your video conferencing platform:
You can use Zoom directly for video conferencing, or integrate Zoom API to your website. 

You also use Zoom alternatives: BigBlueBotton, OpenVidu, Jitsi, etc. 

You can also build your own video conferencing tool using streaming engines like Wowza, WebRTC, JWPlayer, etc.  
Website interface: A website to manage the users, clients, bookings, and all other aspects of the platform. 
Admin panel: with full access to the website, setting, and its data. 
Front-end: An interface and set of features for end-users. The front-end can be further classified into:
Client interface: Web, Android, iOS

Consultant's interface: Web, Android, iOS
Admin Features:
User Management

Content Management

Conference Management

Booking Management

Refund Management

Revenue Management

Feedback Management

Analytics and Reports

Payment gateways

Platform Settings
Front-End Client Features:
Registration

User Profile

Search

Booking

Payment

Video Call
Front-End Consultants Features:
Registration

Consultant's Profile

Booking Management

Payment History

For admins

General Management

Payment Management
Video-conferencing features:
1-to-1 video calling

1-to-many calling

Screen Sharing

Live Chatting

Integrated whiteboard  

End-to-end encryption 

Record Meetings

Mute participants 

Remove participants 

File-sharing
Custom Development
Custom development is when you go on to develop your entire platform from scratch. Considering the explained-above features and required set of solutions and APIs to be integrated, you need to either possess the following skills, or you can hire a team of the following expertise to develop a minimum viable product (MVP) from scratch:
Project Manager

Technical Lead

iOS developer 

Android developer

Backend developer

Graphic Designer

Web Designer/UI Engineer

QA and Testing Engineer
The above-mentioned are the minimum viable modules and resources you need for building an online consulting platform from scratch. As noticed in the quotations offered by different software development companies, the final cost of developing such an MVP from scratch could be estimated as follows:
Southern Asia: Approximately $100,000 (taking development cost like $30/hour)
Europe: Approximately $180,000 (taking development cost as $50/hour)
USA:  Approximately $250,000 (taking development cost as $100/hour)
Please note that actual costs might differ based on your unique set of requirements and the complexity of the implementation. These estimations are based on the quotations given by renowned development companies for developments ranging between 1500-2000 hours. 
Pros of Custom Development
Complete control over your requirements. 

Ability to introduce unique features. 
Cons of Custom Development
Takes time (months of development and testing).

Demands hefty investment
SaaS Solutions
SaaS is when you use a hosted ready-made solution to set up your online consulting platform without any coding. However, there is hardly any ready-made SaaS solution that offers all the above-mentioned requirements in one. There are a few SaaS solutions and tools you can use in certain combinations to offer an improvised platform. For example:
You can use a hosted website builder like WordPress to build your user interface. 

Then you can install any bookings and calendar management WordPress plugin.

You can subscribe to an online meeting tool like Zoom to host your sessions. 

You can collect your payments via a third-party service like PayPal. 
Pros of SaaS:
Costs less than development from scratch.

Good for starting your business on a controlled budget. 
Cons of SaaS:
No control over the requirements and features. 

You don't own the platform of any of the tools. 

User data are scattered throughout multiple third-party tools. 

Overdependence on third-party tools for running the business. 
White-labeled solution: Pinlearn
Pinlearn provides a turnkey white-labeled script that allows you to set up an online consultation platform upfront using a graphical user interface (GUI). 
It's a ready-made script with all the discussed above components consolidated in one. You need not build your platform from scratch, or improvise your way around with multiple SaaS solutions. Just use Pinlearn's turnkey script to save all your time, money, and efforts.  
Based on your requirements, Pinlearn can get you a ready-made:
admin panel,

front-end,

client dashboard,

consultant dashboard,

integrated APIs, and

mobile apps
out of the box. All you need to do is install the source code of the script on a web hosting server of your choice, and use a GUI to set up the website, personalize the front-end, create static web pages, categories, consultant listings, and take your website to live on the go. 
Why choose Pinlearn over the two options?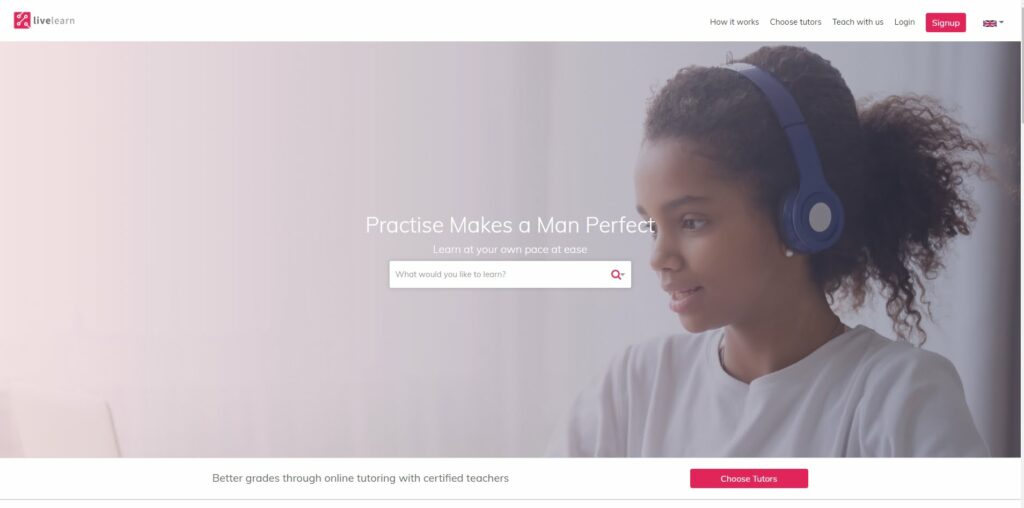 Pinlearn offers a consolidated platform to manage everything in one. Unlike SaaS, you need not depend on multiple vendors to manage your bookings, payments, video sessions, and user data independently. Unlike custom development, you need not spend a fortune, wait for months, or hire a team to build your platform. 
Pinlearn offers a better all-in-one solution is comparatively lower investment, lesser time, less effort, and without any coding knowledge. You get free installation and deployment support, which is in addition to the software warranty period. It includes every modern monetization channel you can expect for making money from your online consulting business. 
Pinlearn works on cutting-edge MEAN Stack technology. However, you need not worry about the technical ins and outs of how to build an online consulting business platform or how much does it cost to start a consulting business without any coding knowledge. With just a one-time investment, you can own the script for good, and use the source-code access to customize your platform the way you want. Use the script as it is, customize the front-end, or add new features, the choice is yours. You can set up an online consultation business in any niche you want using Pinlearn.