Healthcare consulting: What Is It? and How to Become a Healthcare consultant?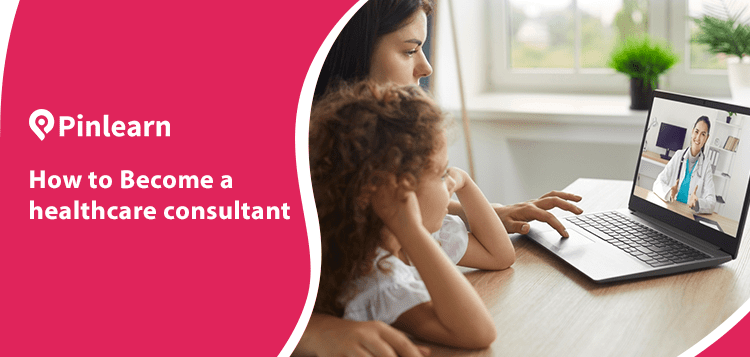 Healthcare consulting is a fast-paced field requiring experts willing to learn quickly and apply their knowledge to various challenges and help their clients overcome it. You might have heard of healthcare consulting, but most only have a vague idea about what consultants working in the healthcare industry actually do.
If you want to know more about healthcare consulting or become a healthcare consultant, you have come to the right place. 
Read on the blog for a quick rundown, including what it is and what you need to do to become a healthcare consultant. 
Healthcare management consultant: The basics
In simple words, a consultant is an expert who offers professional services to organizations. Consultants can be generalists or experts who provide advice on the right business processes and practices across different sectors within the organization. 
What does a consulting career in the healthcare industry mean, and what is the role they play? Healthcare consultants offer services to optimize healthcare business efficiently, make money, and bring relevant structural improvements. 
Some of the main responsibilities of healthcare management consultants include:
Offering guidance on the best practices of the industry. 

Giving relevant guidance on business growth.

Providing advice on regulatory policies of the organization.

Manage contracts.

Improve the efficiency and cost-effectiveness.

Helping to overcome challenges or solve specific problems. 
Main responsibilities after becoming a healthcare consultant 
As consultants in healthcare work for different organizations within the industry, their responsibilities differ greatly. Here are some important responsibilities of healthcare consultants.
Add value
Think about some approaches through which you can add value?
The value you can offer your clients depends on a specific provider's needs, but here are some of the general aspects most healthcare organizations target, including the following:
Create a clear vision including objectives and goals for the healthcare organization.

Understand the revenue cycle of a healthcare organization and build to plan to enhance the overall functioning.

Create promotion activities that are mostly ignored by clients without the help of a healthcare management consultant.

Integrate technology that enhances daily business  activities to enhance the performance. 
Revamp the decision-making processes
Another main responsibility of consultants working in the healthcare industry to revamp the decision making operations of organizations. This includes decision-making in management, technology, marketing, HR and operations, etc. 
Sign better contracts
One of a healthcare management consultant's most complex and significant responsibilities is managing contacts between clients and insurance companies or government entities. When you become a healthcare consultant, clients expect you to negotiate contracts and assess each contract regularly. 
As healthcare providers focus on care of patients, overall growth of healthcare business needs more attention which a consultant can help with. 
Avoid risks and pitfalls
Healthcare consultants, in general, are risk analysis experts. They help clients find the problems and avoid risks in the future by suggesting strategies that reduce the business risk. 
How to become a healthcare consultant- Step-by-step guide?
Becoming a healthcare consultant is not as difficult as you might think. If you follow the right steps and have an overall plan, it becomes easy to get into the healthcare consulting job.
Earn a bachelor's degree
Healthcare consultants must have a Bachelor's degree in a field related to the medical industry. Considering earning a degree in nursing, public health, or healthcare law will be appropriate. Having a professional academic qualification will give you vital background information to help your clients. 
A master's degree is a huge plus
While a Master's degree isn't necessary, a Masters' can help you to aim for higher job prospects. Healthcare consulting organizations will prefer candidates who have a Master's degree over those who don't have one. Get a Masters in either Public health or business administration if you want to become a healthcare consultant.
Consider getting a certification 
While becoming a healthcare consultant doesn't require a certification, it doesn't add significance and show your commitment to the role. There are valid certifications from the National Society of Certified Healthcare Business Consultants that involve passing a four-hour exam covering the principles of a healthcare consultant to get the certificate. 
Gain valid experience
If you are brainstorming about how to become a healthcare consultant, it is important to grow your professional network. When choosing a place to gain valid experience, make sure you choose an environment and niche you want to work in. 
This depends greatly on future goals, your aspirations, and working style. The more knowledge and experience you gain, your chances of getting more referrals are better. Seek doing an internship while you are completing your Bachelor's degree or as soon as you complete your master's degree. 
Build your skillset
The right skill sets can help you succeed as a healthcare consultant. If you are looking for how to become a healthcare consultant, here are some of the skills you would need: 
Communication
You need excellent communication skills to understand your client's needs and explain how your services work. Improve both verbal and written communication for smooth communication with healthcare professionals. 
Financial knowledge
The job of a healthcare consultant involves making financial decisions in the successful functioning of a healthcare organization. Understand how to interpret budgets and make financial decisions to help the organization make more profit and save money. 
Attention to detail
Becoming a healthcare consultant needs you to pay more attention to details like interpreting client satisfaction surveys and reviewing budgets. Identifying trends and data from documents can help you design more informed healthcare services. 
Flexibility
As the healthcare field changes constantly, being flexible can help you stay up to date in the market. Know about the latest updates that can help you adapt innovative services based on new technology.
Project management
A healthcare consultant must have project management skills to improve existing project management processes and establish best practices. Some of the common project management responsibilities include project development, implementation, long-term contract management, and more. 
Data analysis
Healthcare management consultants must work on requirement gathering, system analysis, solution design and implementation for budget improvement, and more.
Healthcare consulting FAQs
Where do healthcare consultants work?
Healthcare consultants can work in different places, including nursing homes, healthcare facilities, hospitals, and mental health clinics.
Why is healthcare consulting important?
The expert healthcare consultants have intricate knowledge of laws, policies, and regulations related to the industry. Through consultants, healthcare organizations can optimize their business operations. 
Would you have to travel?
Modern technology has made it possible for healthcare consultants to connect with their clients online through video conferencing and eradicate the need to travel to places. 
Is advanced degree essential
As we have mentioned, having a Master's can increase your demand and chance of getting paid more. 
Do I need to have a professional consultation website?
While having a consultation website isn't mandatory, having a dedicated consultation website for your services is great as it can increase your exposure and help you connect with clients, manage your sessions, etc., all in a single place. 
Conclusion
So, should you become a healthcare management consultant in 2022? Yes, a career in healthcare consulting offers a promising future, considering the market growth and excellent salary. By adopting online healthcare services, you can enjoy a business environment and the pleasure of helping clients by offering valuable insights to improve the functioning of healthcare organizations. 
Your career as a healthcare consultant will be fulfilling as it is a great career choice if you like providing solutions to recurring problems.