How to start an online school [An Ultimate guide]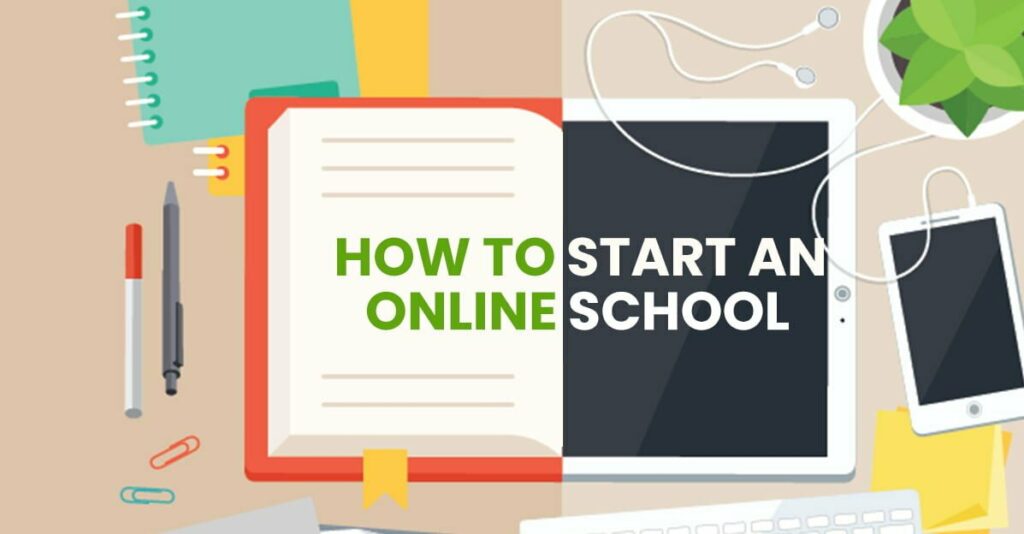 The power of the Internet and technology has opened limitless opportunities for educators to share their knowledge and expertise online and make money. As a result, education has changed dramatically with the distinctive rise of online learning where teaching is undertaken online on digital platforms.
While different countries all over the world are fighting against the COVID-19 pandemic and over 1.2 billion children in 186 countries are affected by school closure, online learning is a boon to the entire education industry.
With this sudden shift away from the classroom to online schools in many parts of the world, many educators, coaches, and businesses are planning on starting an online school to take education easily available to all along with monetizing their efforts.
Why Should You Start An Online School?
Students are seeking easier ways to continue their education. They want to learn in their own time, from anywhere, and from anyone who can teach. There is no fixed age for learning. From school students to industry veterans, everyone has this hunger for self-education.
You can capitalize on this interest and generate a business opportunity out of it. You can start an online school to offer education and learning –
   

At Anytime

   

At Anywhere

   

By Anyone

   

To Everyone
While it may sound a very challenging task, it can also seem to demand a lot of sophisticated techs, resources, manpower, and legal formalities. However, in actual ground conditions, the technology part has got covered already by the software development market, and your initial investments have gone down pretty low.
With an array of new business models, you can always find the one that suits your requirement and local opportunities. Starting an online school is one of the most flexible business models. You don't necessarily need a huge establishment, and can start from anywhere as long you are connected to the internet.
So if you have skills to teach, information to share, knowledge to enlighten, and wisdom to connect with learners, you must consider how to start an online education website.
If you need more reasons, here are some reasons why you should create and launch an online school.
Growing Demand For Online Learning
As higher education is becoming more expensive and learners face an increased level of pressure to pursue higher education along with their normal job, online education is becoming more significant.
Considering the high demand, you will have a sustainable and rewarding business in the long term once you start an online school.
To Reach A Wide Audience
Traditional classes are always limited to the number of students a class can accommodate, teachers available to take classes, etc. However, online classes have no such constraints and it allows you to coach any number of students with very little extra overhead.
You can reach more people without worrying about space constraints and connect with people globally. The Internet gives you the flexibility to reach more people and personally interact with them at a deeper level.
Convenience Both For Learners And Teachers
For people who are leading busy lives, it is really convenient to work out from home with online training programs. With a stable Internet connection, members can access online workouts 24/7 which is a convenient option for people who want to integrate fitness to their busy schedules.
It is not just convenient for students but for teachers as well. When it comes to the amount of money you can make with online classes, the profit you get from your classes can vary widely. Depending on the uniqueness of your classes, and the niche you are operating in, you can make more money in less time.
How To Start Your Own Online School [10 Steps]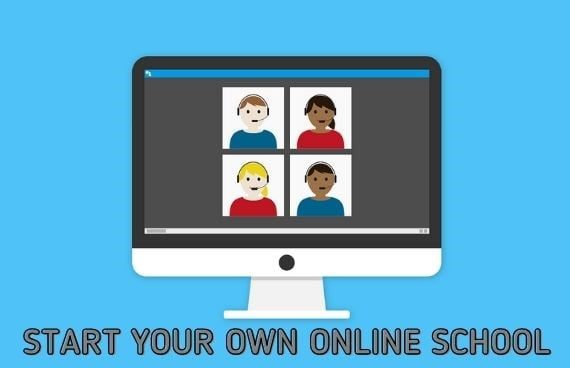 With online education becoming the norm, online schools are becoming an easy and accessible way for educators who want to share their knowledge with learners who want to acquire new skills.
Here is a step-step guide on how to start your own online school.
1. Choose A Business Model
If you are planning on starting an online school, it is important to choose a business model to power your services. A business model determines how your school will make money. A revenue model details the pricing of your services the value you are offering to your student base and the type of learners you are selling your services to.
Another important component of a business model is the value proposition of your products and services and what differs your offerings from your competitors.
Membership
Offering your online classes to your students for a monthly membership is one of the primary ways to generate recurring revenue. Allow your students to sign up for a membership to access a particular number of classes for a competitive price.
Along with the membership plan, you can offer additional perks like exclusive payment plans, regular promotions, bring in a friend and get a monthly membership for free, etc. The major advantage is that the membership model can be customized according to your requirements and business goals.
Pay For Individual Classes
Ths business model allows your students to pay a certain amount of fee to enroll in your individual classes. Pay per class is also a great revenue model and works great when you are just starting out. Initially, when you start out, your students might want to try out a few classes of yours before they enroll in your subscription programs.
Basically you just charge your students for the one-time session they participate in. If you are offering online classes in a special niche, you can even charge a premium prime which increases the overall revenue generated.
Certifications
When you are running online classes, offering certifications is another flexible approach to monetize your classes. Certifications can be combined with pay per class or membership business model which would be appealing for more committed students.
2. Choose Your Subject Or Topic
The next important step to starting an online school is choosing the subject you want to focus on. Are you planning to take multiple subjects or going to focus on a single subject like science or math?
Selecting your niche is one best way to stand ahead of the competition and to narrow down your learner base and improve the chance of being chosen as an online teacher in niche subjects that not many teachers are offering.
3. Plan And Prepare The Class Lesson
With the business model, your niche, and market research in place, you can start planning your lessons or what you are going to teach in your classes. Before you launch, it is a good practice to prepare at least one full lesson of your classes.
When planning your lessons, define educational goals. For all intents and purposes, educational goals should be SMART – Specific, Measurable, Achievable, Realistic, and Time-bound.
Your online classes should not just aim at solving a problem. Your classes should bridge the intellectual gaps of learners. Let your creative juices flow, draft a vision, and articulate your mission.
4. Understand Your Competition
If you are looking for how to start an online school, consider doing market research to understand the competition in the market. Analyze the market size and competition in your niche and understand the strategies your competitors follow to excel in the market.
In-depth market research will help you determine if there is an actual market for the subject or niche you have chosen. Even if you think your niche ideal is brilliant and one of a kind, it is advised to reach your competitors.
Find their strong and weak spots and understand the techniques they use before spending your time and money on the same.
5. Build Your Website And Brand Identity
The most significant aspect of starting an online school is to invest your efforts on how to start an online education website. To build your online tutoring website, there are different approaches. Building your online school from scratch and building your own customized tutoring site using a white label solution are the 2 popular approaches available.
The first method, that is building your online school website from scratch is the most elaborate and time-consuming approach. It takes twice as long as using a white label solution and at least 10 times the price.
Another flexible and good alternative is to build your online tutoring platform from white label solutions that are ready-made scripts available in the market for a reasonable price. The ready-made script comprises both basic and advanced features to allow you to run a successful online tutoring site.
To build a brand identity, your website should have multiple themed templates. Hire a professional logo developer and get your website a logo. Remember that great logos create everlasting impressions, there's a strong correlation between logos and professionalism.
Your primary objective is to help learners master certain skills. Don't forget the business aspect. Start online campaigns, be active in forums, spread the good word on social media,  organize contests, announce the names of winners, congratulate them, and give them free e-books. You will be able to reinforce your brand identity.
Customize all your landing pages. Aesthetics cannot be ignored. Your website should have enough navigational and social features.
Once a learner purchases your course, he/she should be directed to a Thank You page. Your website should have multiple growth hacking features to let you upsell multiple courses as well.
6. Select A Learning Management System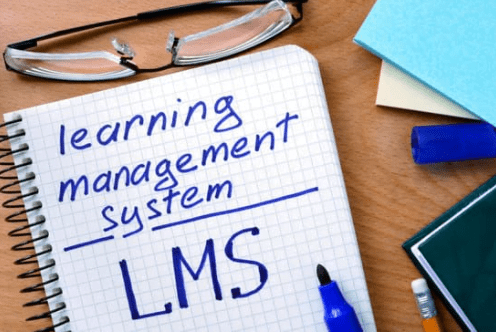 It's important to choose the right learning management system that lets you deliver learning content. Running an online academy is an uphill task. It entails tasks like management of multiple systems, documents, content libraries, audio and video galleries, schedules, etc.
LMS helps you keep track of everything. If you have an educational website, LMS allows you to integrate your website with your training management system.
Not only does it save process and time but also eliminates the risk of human error. And yes, systematic scheduling and assignment of resources such as instructors, course moderators & e-classrooms are paramount. LMS puts your mind at ease in this regard.
LMS has excellent reporting functionalities too. It lets you track the progress of your learners. You will be able to identify KPIs as the number of learners enrolled in a course, the average duration spent by learners on every topic, examination results, number of quiz attempts, etc. Based on the KPIs, you can make improvements in your courses.
7. Finding Students For Your Online School
Once you have your website and LMS in place, it is time to find your audience and connect with your target audience who would sign up for your classes. Before finding students for your online classes, it is important to research to know your target audience.
Start with conducting a market research to know the needs of your learners. Determine the characteristics of your audience based on the behavior, age, location, etc. Search for your target learner base on social networks and other platforms to grow your online tutoring business.
Along with social media, use email marketing as well to find your customers. You can either focus on the local learner base or the learner base who are spread globally.
8. Integration Of Notifications
It's a good business practice to send notifications to your audience. Your audience always shows interest in learning more about your upcoming courses, discounts and subscription offers, scheduled contests, etc.
Instructors are interested in communicating informative and interesting content as a research paper or an opinionated article. Email notifications come in handy in such a scenario.
Notifications are of several types:
   

Registration emails: When a learner registers for the first time in your website/learning portal, send registration emails. Password reset emails also fall in this category

   

Enrolment emails: When a learner enrolls in a course or a bundle of courses, send the enrolment emails.

   

Subscription emails: Send subscription emails to keep your audience abreast of new subscription trials, features, benefits and offers, subscription renewal, cancellation, and failure

   

Learners' notifications: These are required to notify your audience about their course assignments, tests, badges, grades, etc.

   

Support emails: If learners have any doubts or concerns related to course content, they are at liberty to shoot emails to the support desk. If they face any technical issues, they can appraise the technical support team of technical issues.
It's not feasible to send notifications manually. It's recommended to automate email notifications. Often, learning management systems come with inbuilt email marketing and automation software. Leverage the power of automation.
9. Track The Analytics And Keep Growing
Before launching your first class, make sure your website has a couple of payment gateways to accept payments.No doubt, the first sale is the most special sale. Keep tracking your progress using analytics tools integrated into your site. Identify new trends and online tutoring business opportunities. 
Address the concerns of your instructors, learners & other stakeholders. Innovate. Focus on building a loyal audience. Be active on social networking platforms. Place advertisements on Facebook and Google and run campaigns on Twitter.
10. Advertise And Keep Promoting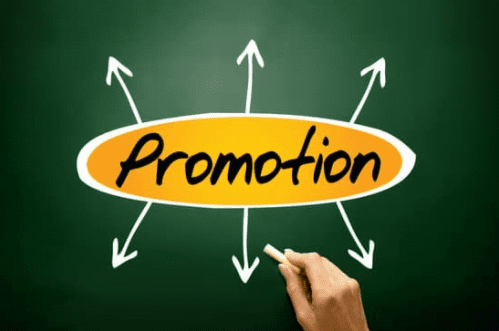 Starting an online school is not confined to creating an online tutoring website and conducting a few classes. To ensure consistent growth and success of your online school, you must promote your online classes. The marketing strategy you choose must take your online tutoring website and target learner base into consideration.
Besides email marketing, social media marketing is another powerful marketing technique and the fastest way to embrace growth. If your learners find your classes unique and interesting, they will come looking for more. You can leverage Facebook, Instagram, Twitter, LinkedIn, etc. to promote your online classes.
Advertising is also one of the popular marketing strategies to increase your reach and generate money from sponsorships.
Conclusion
Starting an online school is a lucrative business idea as online education is an easy market to enter and thrive. To create and run a profitable online school, you need not be an expert in the field, but just need to have smart solutions for the problems your learner base faces.
As an online teacher, you have the chance to generate a significant amount of money by offering online classes to your learner base and make a living out of it.
The real question is are you ready to start your own online school and leverage the opportunities existing in the market. If you need any help and assistance in creating your online tutoring platform, we (Pinlearn) are here to guide you through the entire process. Have a look at our online tutoring software.