What is a Learning Management System? Who uses LMS?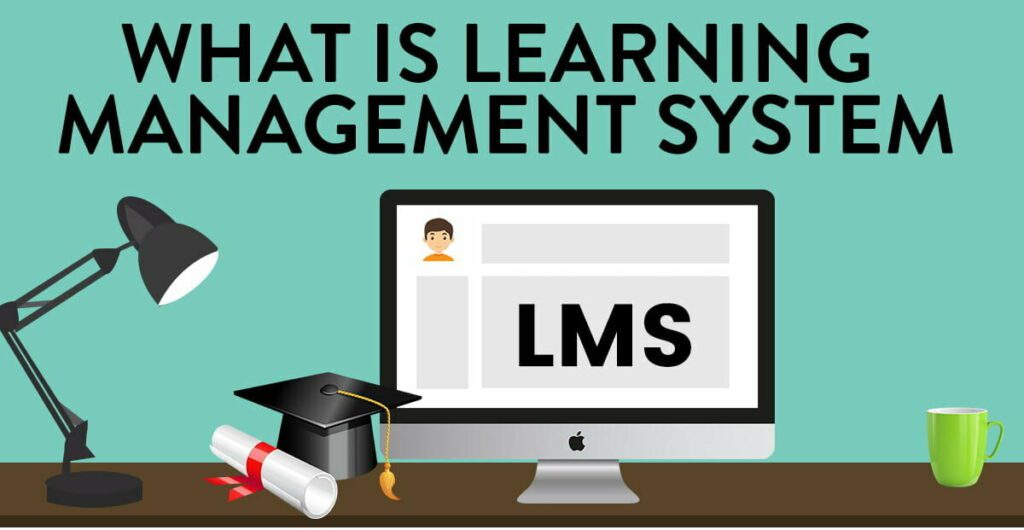 Education, in recent times, has undergone an e-learning revolution. What started as a mere venture to facilitate distance learning has become no less than a phenomenon in the education industry. Learning Management System, popularly known as LMS is one integral component of this new cultural shift in learning. Today we shall explore the different facets of LMS and understand who the potential users are.
Let us first start with the vital question-
"What is a Learning Management System and who uses it?"
In the following sections we shall delve deeper into the answers to these questions, and also a lot more LMS has to offer.
What is a Learning Management System?
A Learning Management System is a software application devised exclusively for online learning programs. It serves the following purposes for education courses-
Administration

Documentation

Tracking

Reporting

Delivery
It essentially forms a bridge between the instructors and the learners. An LMS makes it way easier for the tutors to deliver structured courseware to the students. It is a virtual platform that even lets you conduct assessment tests, updates assignments, track learners' progress and much more.
Since its inception, the LMS landscape has evolved drastically and has turned out to be a nearly ten billion dollar industry. The reusable and adaptive nature of Learning Management Systems, paired with the affordability and ease of use has made LMS the new mundane.
Components of a Learning Management System
An estimated 600 different types of LMS are available in the market today. Each of them possesses unique features and is used for different categories of industry professionals. Listing some of the most common components below-
Rosters: This is a digital equivalent of a roll-call sheet to track attendance. It can also be used to send invitations to the students.
Registration control: It allows to monitor and customize the registration process for the respective curriculum.
Document Management: This involves uploading and managing documents pertaining to the content of the curriculum.
Multiple device access: This implies the delivery of course contents over multiple interfaces and devices such as mobiles, laptops, desktops and a few more.
Distributed Instructor and Student base: Allows instructors and pupils across the globe to participate in remote learning.
Course calendars: These are meant for the publication and alerts related to course schedules, exams, and deadlines.
Student engagement: The LMS modules can be fitted with discussion communities and instant messaging features. Both can foster meaningful interactions among and between learners respectively.
Assessment and Testing: Popular LMS platforms have options for both summative and formative assessment tests. These types of comprehensive courseware are extremely useful to test the retention capacity of students.
Grading and scoring: The highly advanced grading and scoring systems even generate performance charts over time. In most of the cases, they even pinpoint the "performance sag" areas so that the learners can retrospect and improve accordingly.
Who uses LMS?
The use of LMS has gained momentum since the birth of e-learning. The target audience base has also become wider than ever. Any field that involves remote learning is found to resort to LMS at some point of time.
The target audience for LMS are classified as follows-
Software industry: The use of LMS has particularly exploded in the software industry which had befriended e-learning long back. The IT industry is formed of people who aim to pursue courses along with their regular professions. E-learning and thereafter, LMS, have been the facilitators all along.
Generally speaking, the software industry encounters numerous challenges. One of the formidable ones is the need to train professionals from different corners of the world on diverse complex products. At the same time, they need to train their partners on the best sales practices. Lastly, every software company needs to keep abreast of the latest happenings in the field of tools and technologies, languages and internal products. An effective LMS platform helps these companies overcome geographical and demographical barriers and bring learners together.
The salient features of a corporate LMS are-
Automatic registration: Reminds employees of essential courses
Security: Enhanced security features like single sign-in, advanced firewalls and authentication
Whitelabeling: Creating online content aligned with the brand
Multilingual support: Training modules are available in multiple languages to cater to the needs of learners from different parts of the world.
Healthcare: Medical environs are the most dynamic places where the need of the hour is training an endless number of medical professionals on appliances and critical procedures. Most of these training are repetitive and hence a well-structured Learning Management System is essential for these practitioners.
Pharmaceuticals and Biotechnology: This is one more field where LMS bridges the gap between the trainer and the learner. To keep pace with the constant updates in the technologies, processes and distribution methods of pharmaceutical goods, the Biotech and Pharmaceutical professionals need a proper LMS. It not only serves as a repository but also helps track and train the learners.
Marketing and Advertising services: Online marketers and advertising professionals need to be constantly up-to-date with the fast-evolving global market. A Learning Management System tailored to their needs can be really helpful in imparting the necessary skills even from the comfort of home.
Pinlearn: The upcoming e-learning giant employing LMS
One of the trending names of recent times in the e-learning industry is Pinlearn. Mainly an Education Tech-centric brand, Pinlearn is an online learning and teaching platform that has evolved as an educational marketplace within a really short span. It helps the new-generation entrepreneurs and tutors establish their own online schools by leveraging a unique Learning Management System.
Some of the core attributes that set Pinlearn apart from the rest of the e-learning crowd are collated below-
A feature-rich software

Maintainable, lifetime upgrades

Cost-effective services

Mobile ready apps suite
Pinlearn is the ideal e-learning partner for small and medium-sized companies aiming to launch their e-learning services.
Is there a stable future for LMS?
Yes! The future is going to be replete with endless potential for LMS. We as a lucky generation shall get to live the age of wearable technology integration into learning, or even better, learner engagement tracking through facial recognition.   
Because the e-learning pace isn't going to slow down anytime soon!