Pinlearn Feature Upgrade: Here's What You Need to Know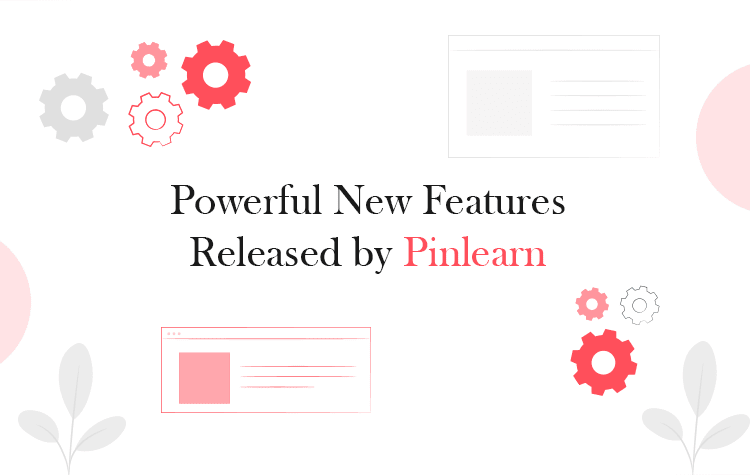 Hey there! How are you doing?
New Features & Enhancements in Pinlearn V3.0.3
When we started Pinlearn, we were determined about giving the best online tutoring and learning experience for tutors and students. And version 3.0.3 is a step closer to that! 
Here's what we have done with the latest release! We'll start with tutor enhancements!
Note: We've come up with video tutorials for certain features to help you get a better understanding
Tutoring Platform Enhancements
Self Introduction Video Upload
A tutor's profile with a self-introduction video stands out from the crowd and draws more eyeballs. With this version upgrade, we've made this process a piece of cake!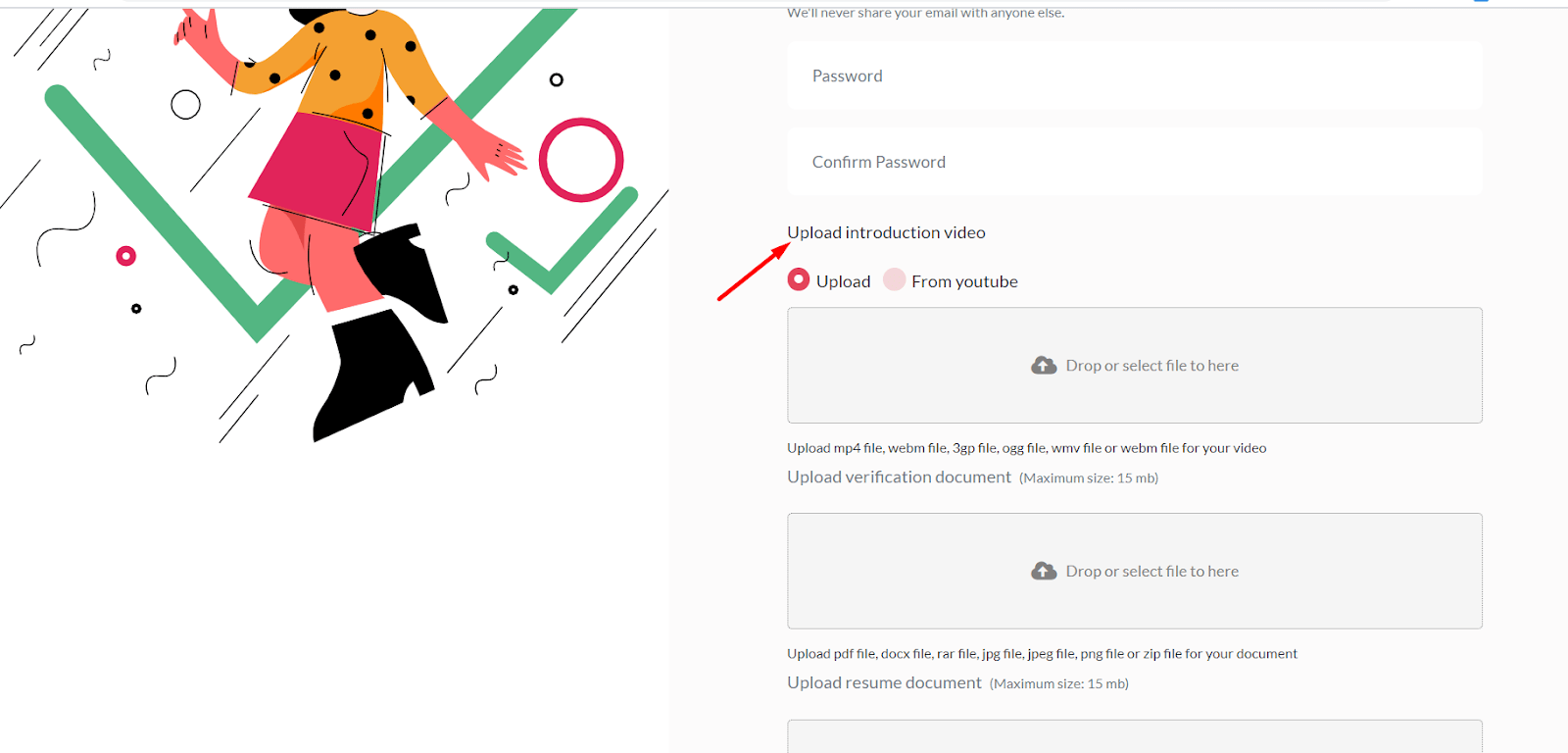 Tutors who are new to the platform and are registering for the first time can upload their intro videos in the login portal itself – helps save time and gives their profile a finished look right from the beginning. 
Tutors can upload videos both from their local storage or from YouTube. Supports video formats like Mp4, 3GP, WVM and more.
Tutor Feedback Feature
Tutors can give feedback about the students once the session is over. They can comment and give star ratings to the students – helps build the student-tutor relationship.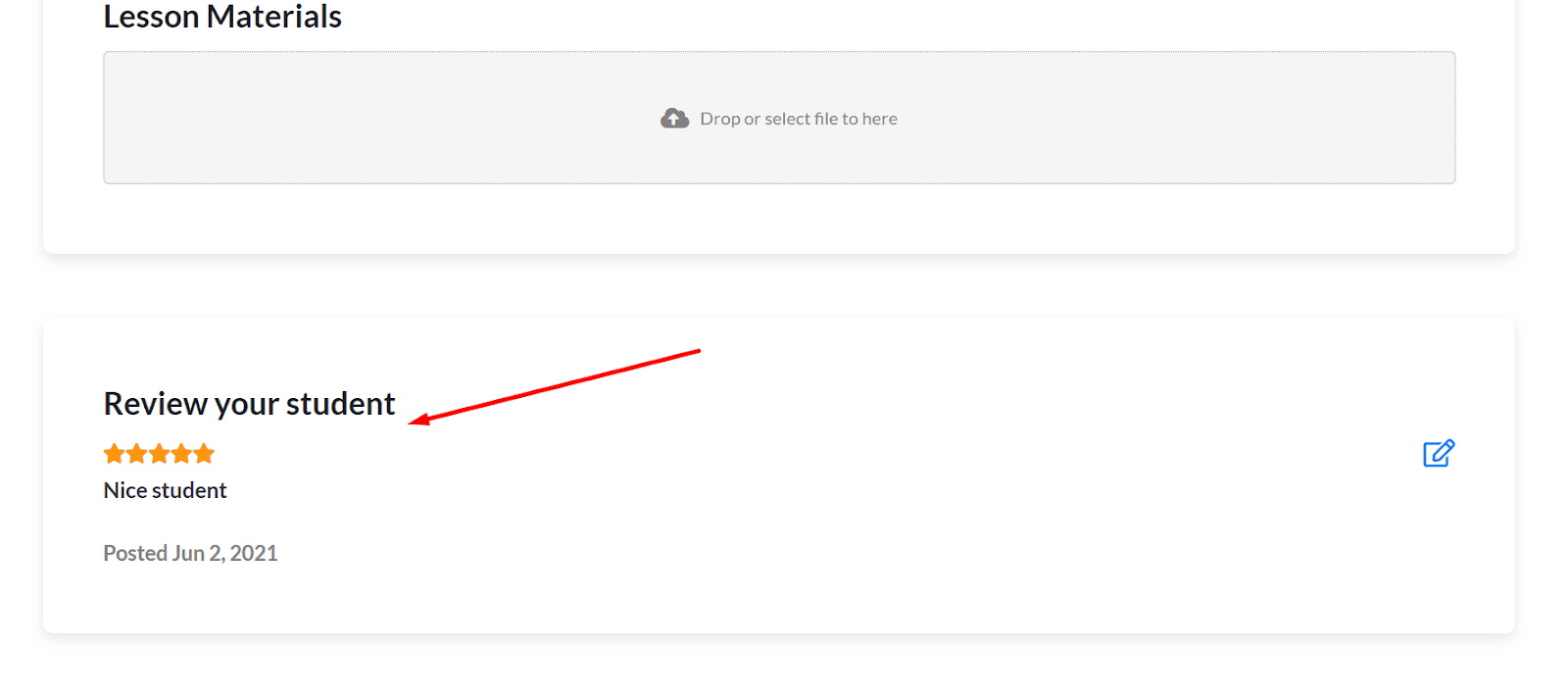 Add Course Materials for Both 1-1 and Group Class
With this version onboard, tutors can upload course materials for both 1-1 and group classes from his/her appointments page – students get more knowledge from the tutor end. 
Different Pricing for Different Subjects
Not all subjects require the same effort to teach. Some might take extraordinary efforts and tutors would want the option to set a higher price for that subject. And with this version, tutors are getting that! 
Tutors can simply head to their dashboard and manually change the pricing of the subject they want to!
Share Profile Via Social Media
Tutors can share their online tutoring profile via popular social platforms – helps drive traffic and conversions.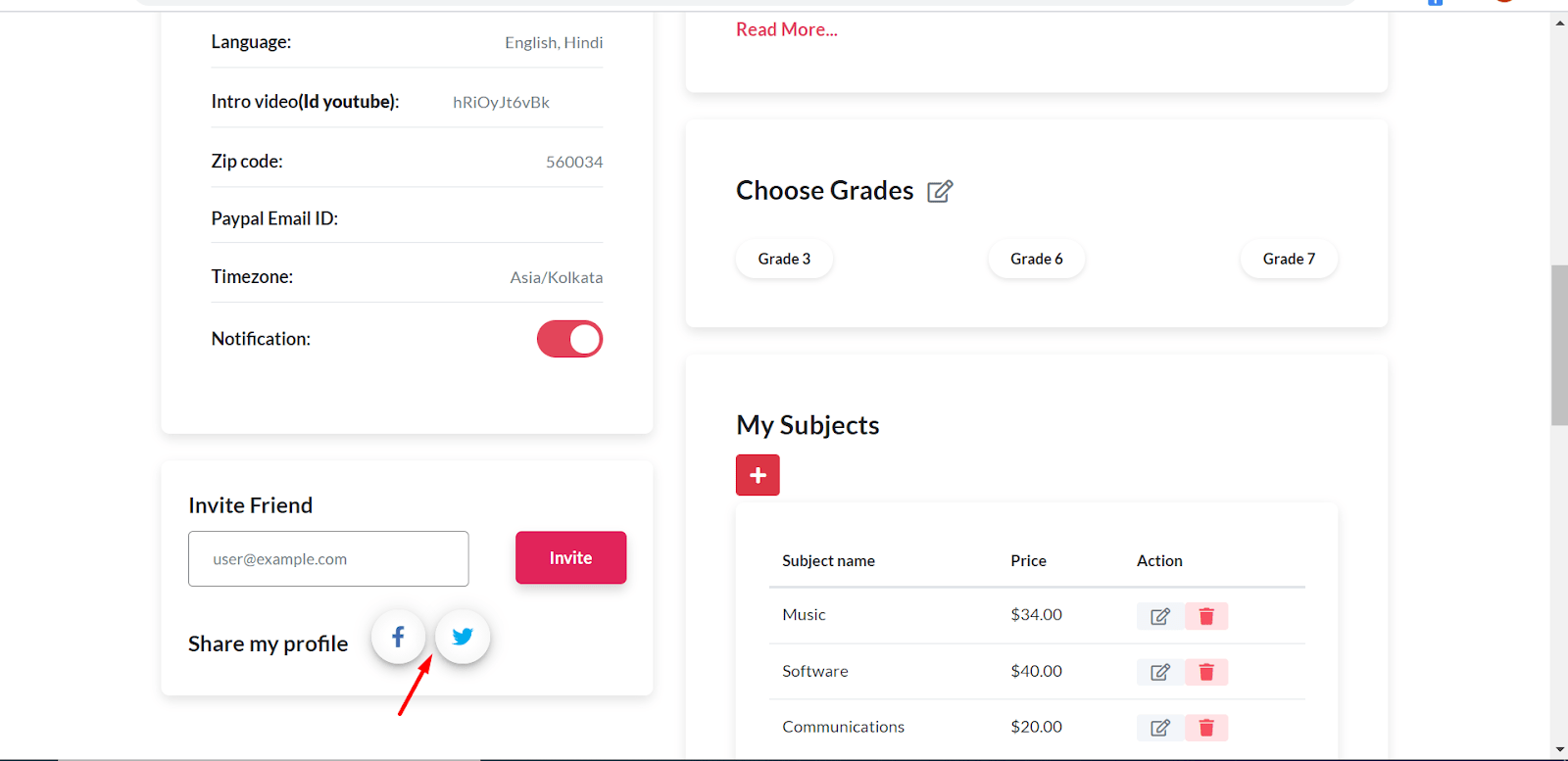 Separate Calendar for 1-1 Free Trial & Paid Class
In order for tutors not to confuse with the free trial classes and paid classes, we've come up with a separate calendar for them. You can take a look at the video to know more about this!
Grading Option for Tutors
Tutors can now assign grades for the subjects they handle – helps students understand and make decisions.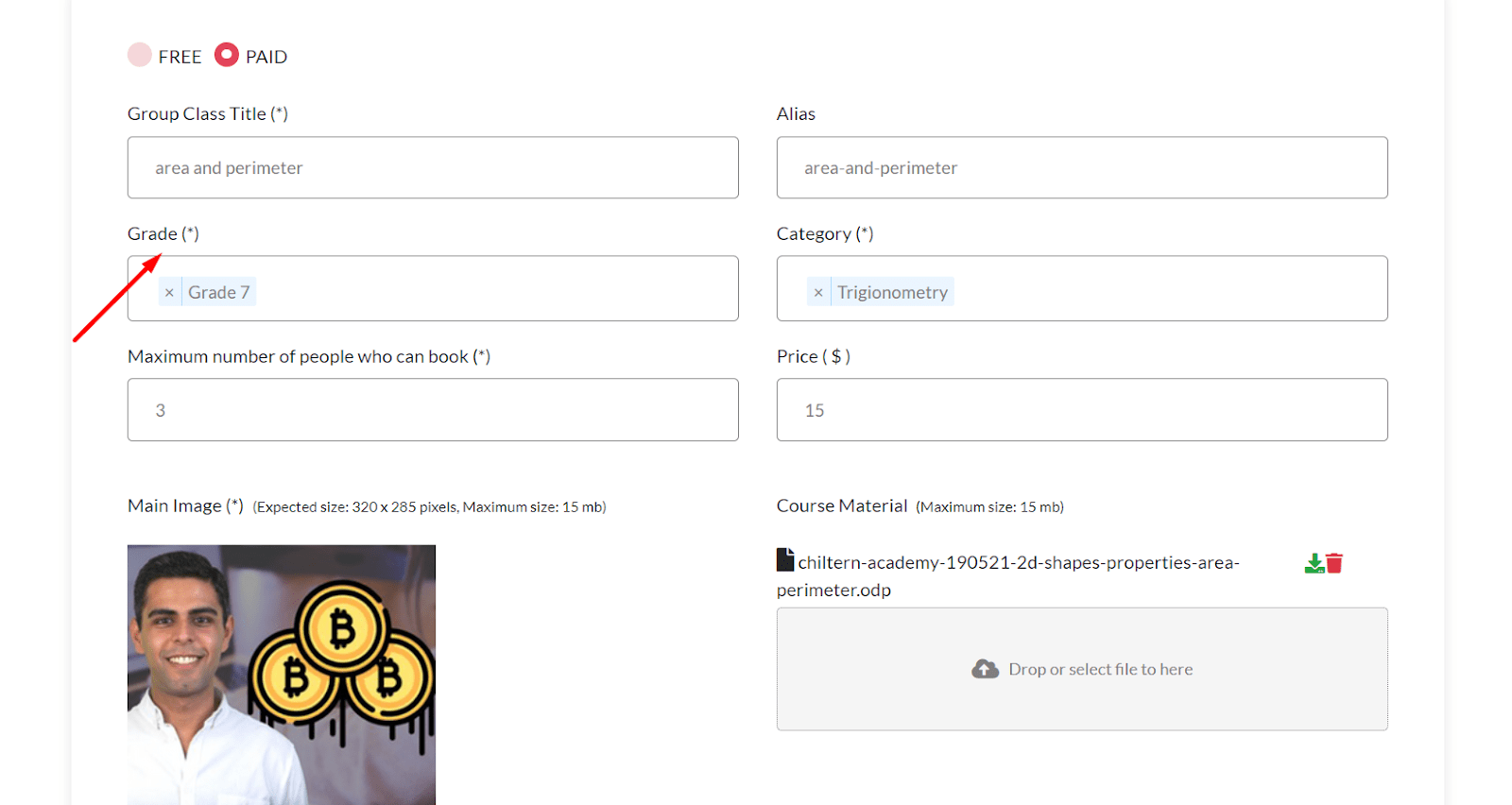 That's pretty much it for the tutoring platform. Let's look at how we've made Pinlearn better for students. 
Student Platform Enhancements
Cancellation & Refund
If a student is not able to attend a pre-scheduled class, they can simply cancel and get a refund. But this should be done 24 hours before the class commences. Tutors can also cancel classes 24 hours before it starts. When a tutor does this, it'll be automatically notified to the students and vice versa. 
You can know more about this in this video here! 
Reschedule Classes
It doesn't have to be a cancellation and refund always. Students can simply re-schedule classes 8 hours before it starts. As of now, students can only reschedule their 1-1 classes. The group class reschedule option will be available in the upcoming versions. 
      3. Avoid Multiple Slot Booking
When a student has already booked an appointment for a particular time slot, he/she cannot book another class in the same slot. They'll get a notification from the platform saying that an existing class is overlapping with the same. This prevents students from booking multiple classes for the same time slot.
     4. Upload Assignments for 1-1 Classes
Just like the tutor, students can also upload materials for 1-1 class – useful when tutors assign homework or assignments. For a better understanding, you can take a look at the video under the third feature from the tutoring platform enhancements division.
     5. Share Tutor Profiles
Students can also share profiles of tutors on popular social platforms if they want to – just in case a friend of the student wants to enroll and they ask for details! 
Admin Dashboard Enhancements
Version 3.0.3 has quite a few enhancements under the sleeve for admins. Admins can now update the tutor's time zone, view PDFs uploaded by tutors, view the total number of listings on pages like classes, appointments, tutors etc., Also, significant enhancements were made to the platform's multi-language feature.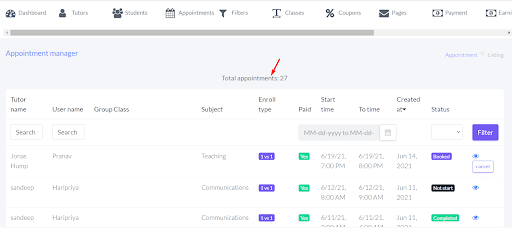 Bug Fixes
There weren't a lot of bugs! But we did find a few and fix them.
Earlier the user was able to gift courses to him/herself. This issue has now been fixed. 

The vertical and horizontal sliding bar in the admin dashboard was hiding page text earlier. The same has been fixed.

 Course introduction video (

vertical

) when uploaded was not fitting to a specific frame and used to play all over. This issue has been fixed now. 

The calendar slots on Mac devices were stretching all over but it has been fixed now. 
There are a few other miscellaneous enhancements like renaming "Book Courses" to "Buy Courses", displaying the tutor's subject name on the admin dashboard and more. 
That's it for version 3.0.3! We'll keep you posted on future enhancements as well! 
________________________________________________________________________________
New Features & Enhancements in Pinlearn V3.0.2
While you were away, we've come up with an upgraded version of Pinlearn and we call it v3.0.2🔥. It's power-packed, more robust and is probably going to help you in every possible way to scale your eLearning business!
So, let's take a look at what this version update means to you and your eLearning business (and for us as well)!
We'll be taking a look at the top 10 features we've shipped in this new version. The screenshots attached can help you understand the features better. 
New Revenue Statistics Tab in the Admin Page
Knowing how much you make out of your eLearning platform is a key factor to help you device new strategies or plans. We've just made this task easy for you by adding a new earning statistics tab on the admin page. 
You'll now be able to take a look at the
Tutor's name along with their email address and their payout request 

Commission percentage you've set for the particular tutor

Split, detailed earnings the admin will be getting after the tutor's earnings
The tutor search bar and the filter options make it easy for you to find specific tutors. 

3D Stripe Payment for Secure Transactions
Secure transactions are important when it comes to running businesses. Which is why we've enabled 3D Stripe Payment in this version. The user will be redirected to an authentication page on their banking website. This helps prevent fraudulent transactions to a great extent.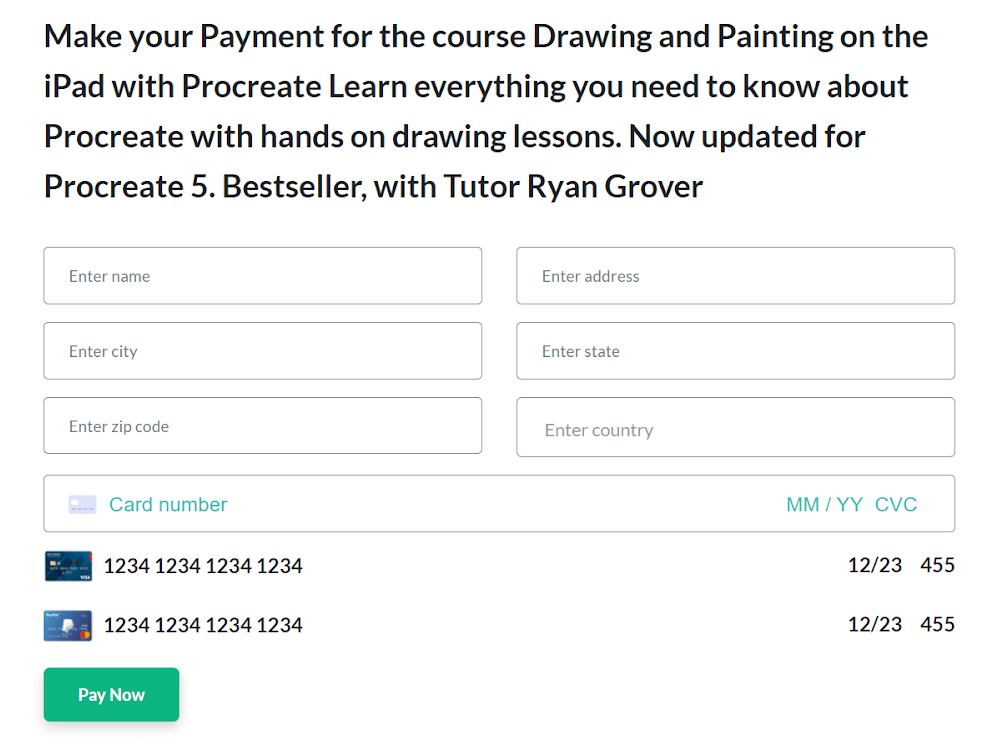 Terms & Conditions Checkbox
Including a "Terms & Conditions" checkbox was one of the major rollouts in this version. You get to ask your visitors to accept the T&C of your business before they sign up for the same!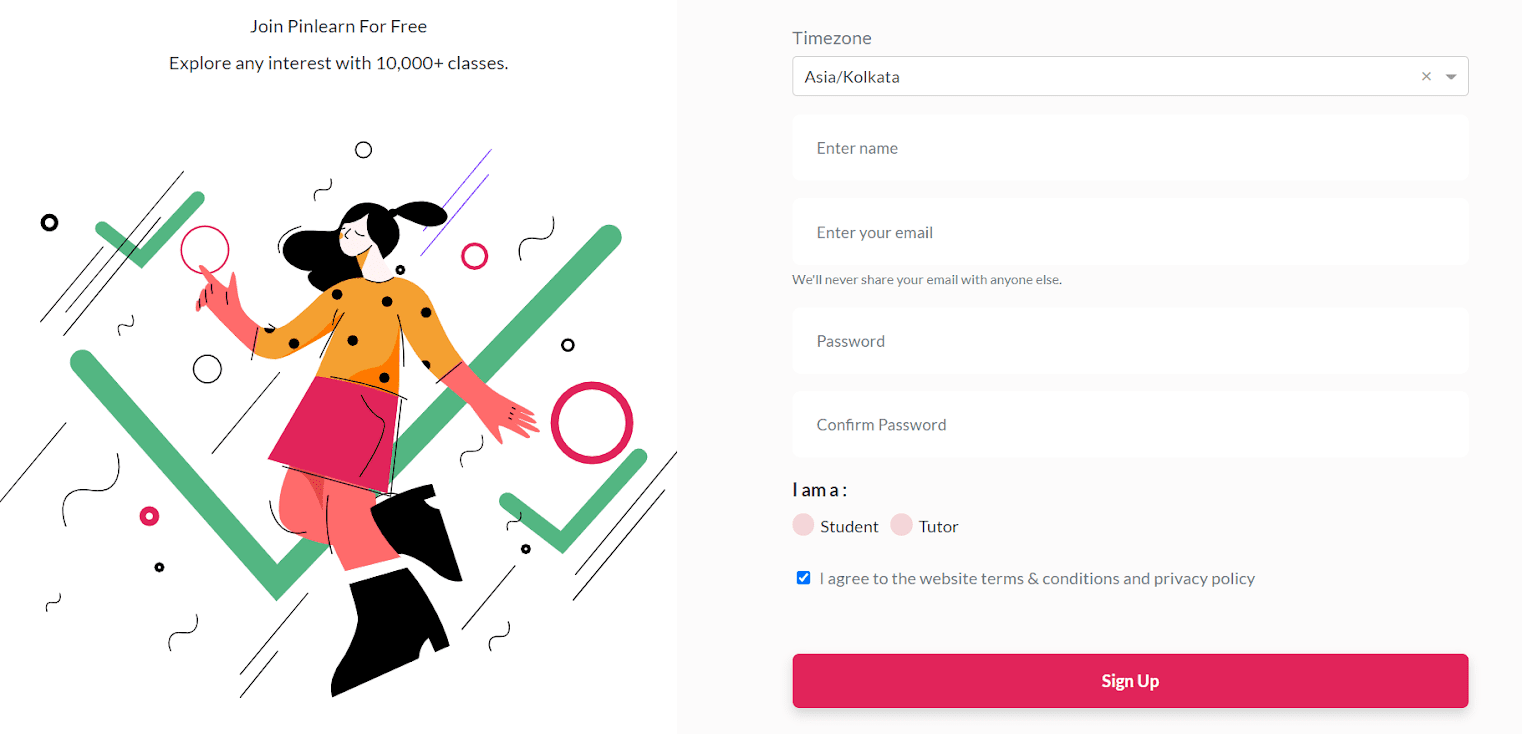 "Remember Me" Option On User Login Page
User experience starts from the moment they try to sign up for your product/service. We thought this over and included a "Remember Me" option on the sign-in/login page so that your user doesn't have to enter his/her credentials every time they login.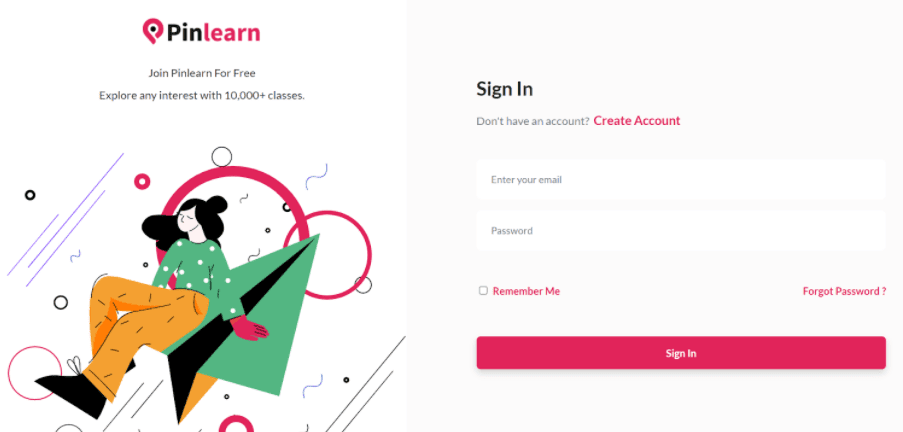 Multi Currency Feature
USD is not the only currency business happens in! Now you can change the currency of your eLearning platform with a single click. And it gets reflected on the entire platform including the admin, the user page and in the email notifications. 
You can find this option under the "Config" tab in the admin dashboard.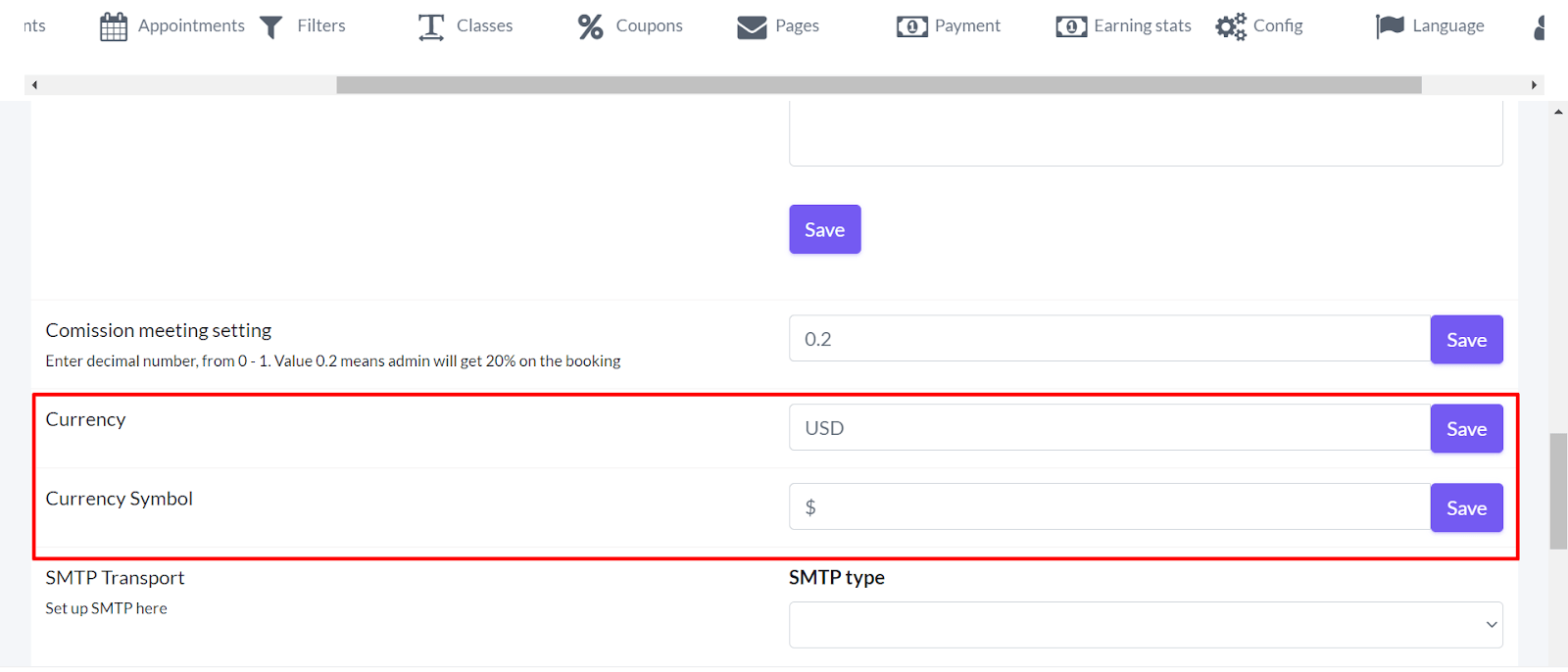 Free Group Classes
Earlier, both tutors and admins only had the option to conduct paid group classes. This restricted them from conducting a free group class which would have helped them attract more students. 
In this version upgrade, we've come up with the option where free group classes can be created by both the admin and the user.
Here's an image where a paid group class is being created. And there's the free option available adjacent to it!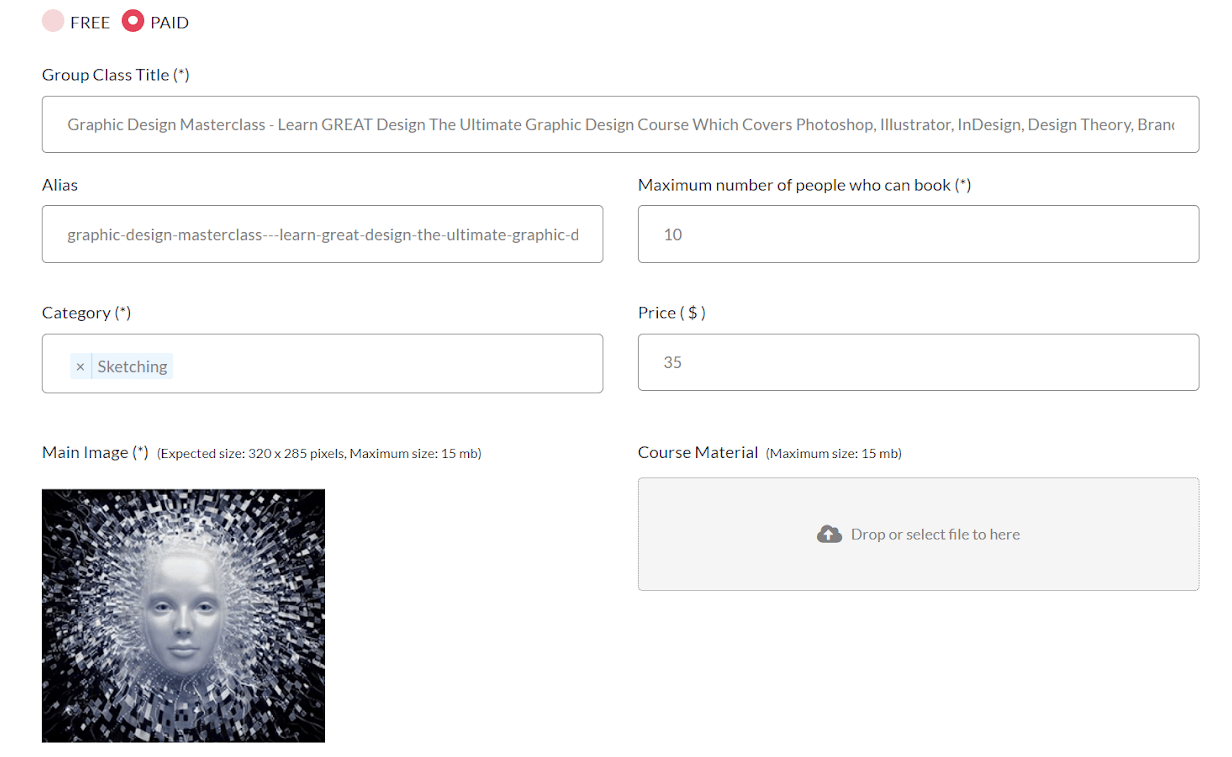 Extensive Tutor Filtering Options
Students can now find relevant tutors with ease, thanks to the advanced filtering options. Apart from the basic filtering options, we've added additional options where students can filter tutors based on their country and zip code. This can help break down language barriers with ease!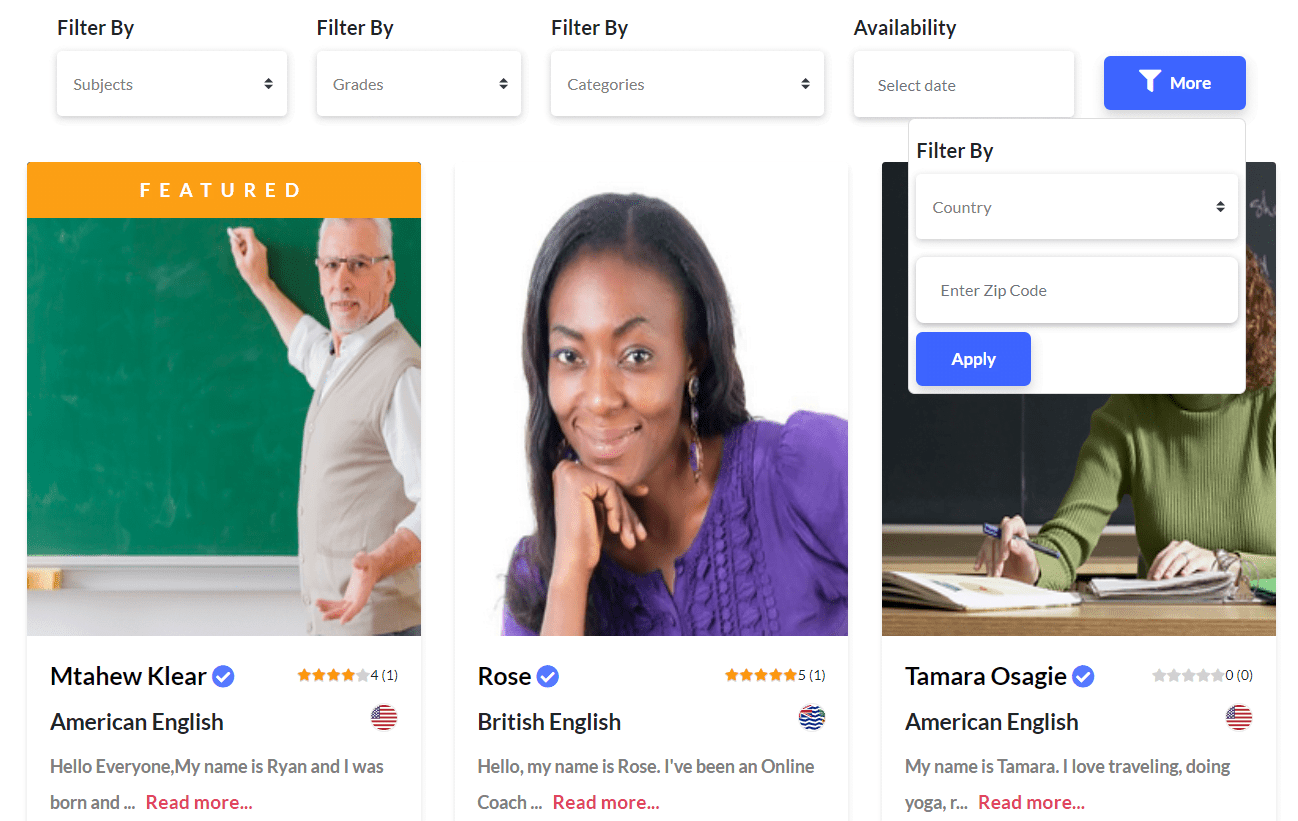 Display Remaining Slot Availability for Group Classes
Tutors and admins can set a limit for the number of students who can take part in group classes. When students start to enroll for the class, the available slot number automatically decreases. This promotes FOMO and students will show more interest to take part in classes.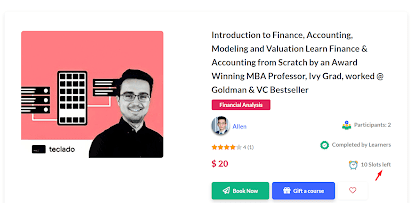 Zoom Link Against Appointments
Both students and tutors can find the "Zoom Link" for scheduled meetings from their accounts. 
For students, it'll be displayed under the "My Lessons Page" whereas, for tutors, it'll be displayed under the "Appointments Page".
This helps both students & tutors get a clean user experience and save time as well!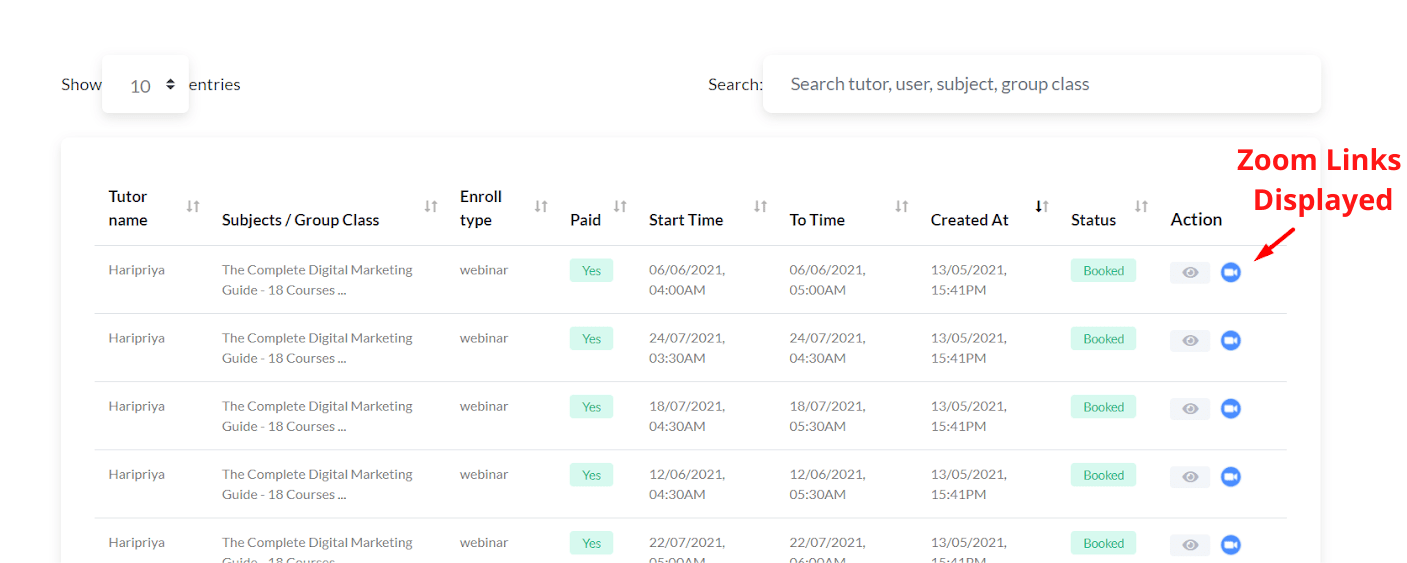 Separate Commission Percentage for Tutors
Admins can now set custom commission percentages for a select tutor. Simply head to the admin dashboard, select a tutor and you'll find the "Commission Rate" field box where you have to enter the percentage. 
The default commission rate you set will reflect for all tutors. This option comes in handy only when you want to set commission rates for specific tutors.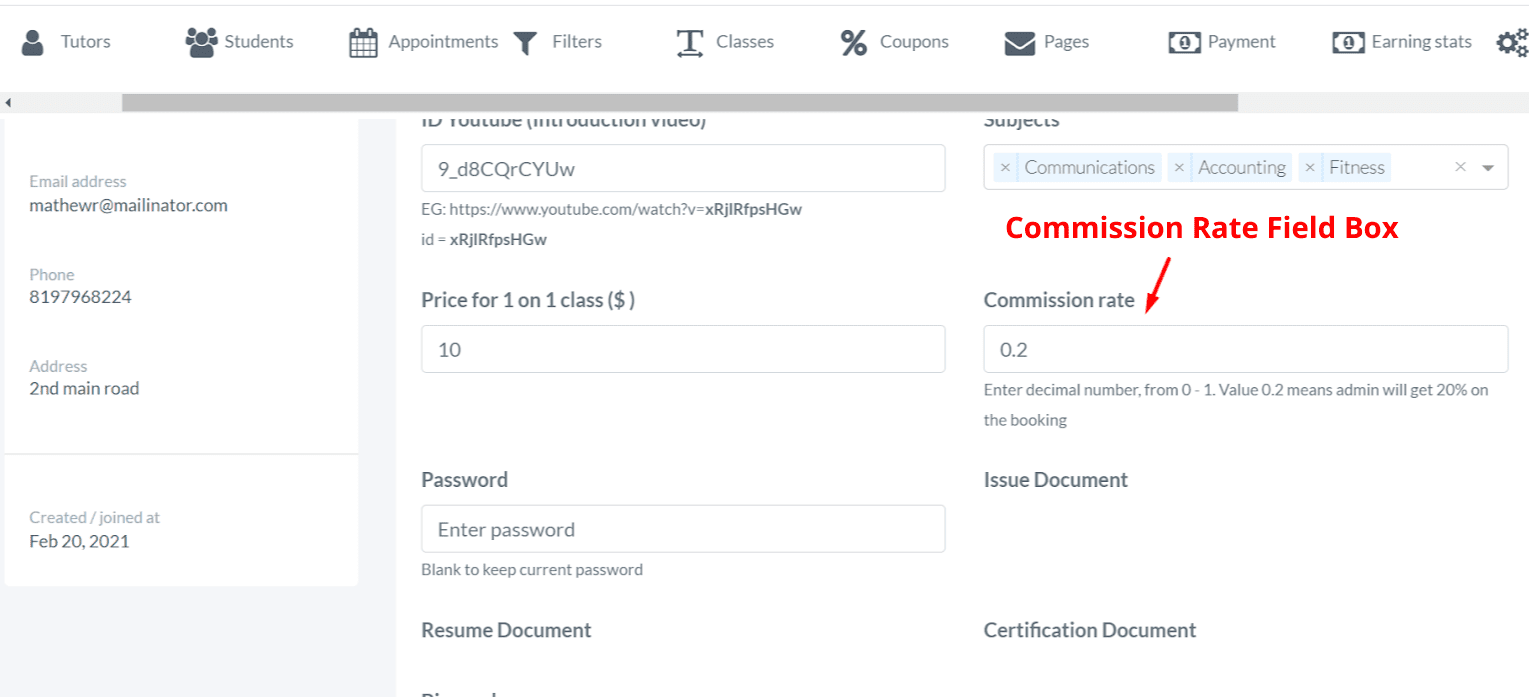 Bugs & Fixes
The new features weren't the only thing we were concerned about! In this version release, we also took care of a couple of major bugs the previous version had. And some of them are being listed below, 
Expired Course/Webinar Display
Courses and webinars that were deleted from the admin end were still displayed on the front-end user page. This issue has now been resolved.
Emailer Logo Fix 
Earlier, when an admin changed the logo in the backend, the same wasn't getting reflected on emails. This issue has now been fixed. 
Guest User to Resume Journey After Login
Guest users can continue their journey on your website where they left after signing up. This wasn't available before! 
Also, here are the details of a few other minor fixes we did, 
A separate column has been added to display the name of the tutor who has posted the webinar/group class under the admin panel.

The payment page title initially read "

Stock Payment Solution

". The same has now been changed to "

Make your payment for the webinar name/course name with (tutor name).

"

Under the admin section, the name "

user

" has been changed to "

students

". 

The name "

Webinar

" has been renamed to "

Group Classes

".

Header tag has been added ("X-Robots-Tag: noindex", true) to disable the search engine from indexing your demo site. When done building the site, you can change this and allow the search engine to crawl your site.

When the user is availing a 100% discount, the check box that mentions "

Free

" is disabled now in order to avoid confusion. 

Earlier, even when a user uses a 100% coupon code, he/she was redirected to the payments page asking for the specific amount. This issue has been fixed now. 
So, that's pretty much what Pinlearn v3.0.2 is about! While we've planned for more exciting features down the lane, why don't you try our live demo and experience how it works!
Cheers!