What is a Virtual Classroom? Advantages of e-learning
More often than not, I straddle the worlds of education and learning, blurring the lines. It is by comparing and contrasting traditional learning and e-learning that the purpose of value added education is truly fulfilled. Undeniably, what shines most brightly are the buzzwords on e-learning. The latest buzzword is 'virtual classroom'. Sometimes, such a mashup of trivial words- 'virtual' and 'classroom' will work wonders. But what exactly is a virtual classroom?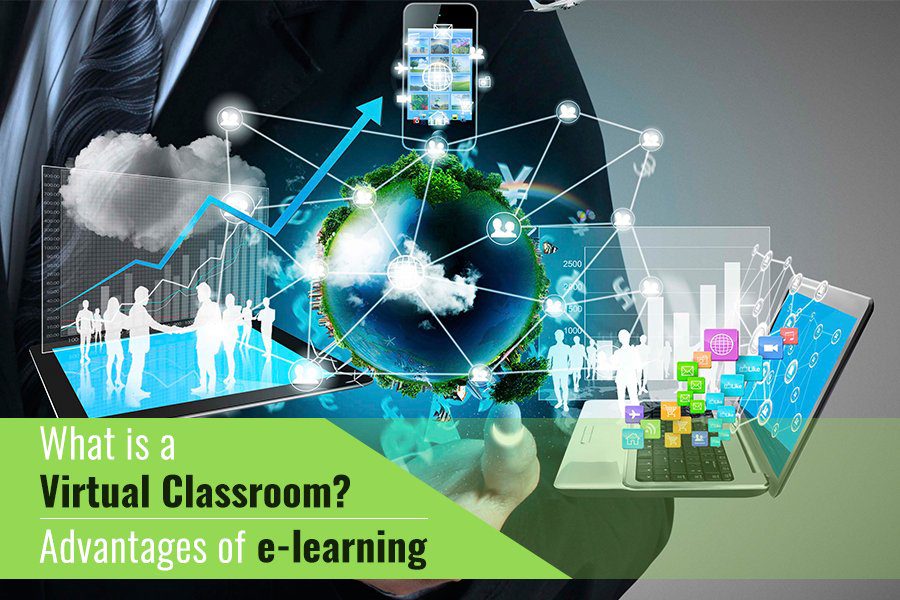 Virtual Classroom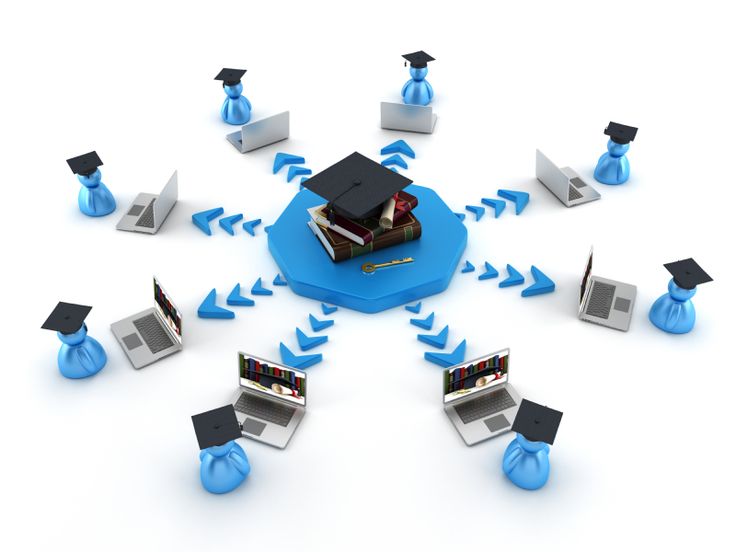 A free virtual classroom for online teaching and learning is an online classroom in which participants can communicate with the instructor (or tutor/teacher), get their queries answered, view presentations, work together as a team and engage in constructive learning. Free virtual classroom for online teaching and learning makes use of internet or intranet to impart courses of teaching in lively and interactive manner.
Interactions in a virtual classroom
Interactions evoke a special interest amongst participants. Here is a brief run-down on various interactions in a virtual classroom:
Gamification
Gamification is the systematic methodology of applying quantitative and qualitative game mechanics and game design techniques to foster participation. It triggers participants to achieve their delegated targets and goals. Gamification is present in HR, real estate, retail, movies etc. It is now making its presence in e-learning industry as well.
A good free virtual classroom for online teaching and learning has features such as leaderboards, points, Excellency badges etc. Such features thrust learners to give their best efforts. Participants cultivate the innate virtues of excellence and success with such virtual learning platform.
Animated Characters
Free virtual classrooms for online teaching and learning make use of animated characters to make learning an engaging process. The roles of protagonists and antagonists are clearly defined and portrayed.  There is an interplay between the concepts and story. Stories primarily revolve around the protagonists and antagonists.
Scenario-Decision Making
Scenario based learning tickles the grey cells of the participants. Participants are given scenarios to which there can be a single probable outcome or many probable outcomes. Participants have to assess the situation, think of the best response and make a judicious decision.
Hot Spots
Certain types of interactions are about exploring the intricacies. Hot Spot is a tool that lets the participants explore a relevant item/entity that triggers their interest. For instance, a participant may know more about the Great Bath of Harappan Civilization by hovering the mouse over the picture.
Emoticons and Feedback Tools
Some of the popular emoticons are laughter, applause, agree and disagree. Such emoticons can be used to express pleasure and dissent. More often than not, emoticons lighten the mood of participants. If a particular statement is exciting, students can press the applause button. If any statement is funny, they can use the laughter emoticon. Emoticons and feedback tools are an integral part of technology-enabled learning or e-learning.
Advantages of e-learning
Ever wondered why 70% of organizations in UK vouch for e-learning? The credit goes to the enlisted advantages:
Flexible
Long gone are the days when staff used to assemble at a place so as to learn new skills. E-learning gives your employees and staff the much needed flexibility. Staff members can stay in remote locations and learn at their convenient pace with the help of virtual learning platform.   
Not everybody will be able to understand every point/ concept the first time. Sometimes, iterations and re-iterations are necessary. E-learning gives this flexibility.
Affordability
Virtual classrooms can be created using LMS- Learning Management Software. Learners can thus access the courses online. They can do away with travel expenses and save immense time. What all they need is an internet connection with decent bandwidth. Talking about ROI, the yields are extremely positive.
Accessibility
Virtual classrooms, which are an important part of e-learning come with plethora of options for organizing impromptu meetings. Also, the progress of group projects can be checked. If team members get any new ideas, they can collaborate and work accordingly. Round the clock accessibility is one praiseworthy feature.
Synchronous learning
Synchronous learning is all about creating a conducive and collaborative environment in which everyone can take part in the learning process at the same time. E-learning orchestrates synchronous learning by providing tools, options and services.
Reduction of Carbon Footprint
According to NASA, as many as 4 billion trees are cut down annually to make paper. This accounts for nearly 35 percent of all harvested trees. By going online, pen and paper based assessments can be eliminated. We can thus play a major role in eliminating carbon footprint altogether.
We can help you create virtual classrooms. If you intend to start your own Learning Management Software, feel free to reach out to us. Cheers!