How to Build a Successful Personal Training Business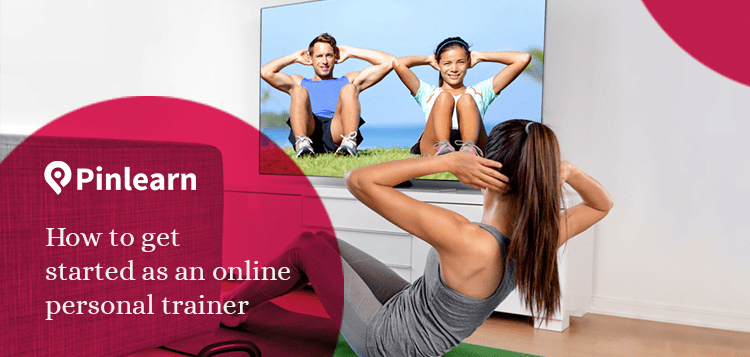 One thing we all have learned since the pandemic is that where there is a will there is a way. The Coronavirus outbreak shook the world and the fitness industry wasn't spared either. As per reports, in a span of 6 months, the US Gym and Health club industry lost $13.9 billion. There was very little hope left for the fitness industry to bounce back.
But as the saying goes, one door closes, another opens. That is what happened to the fitness industry. This pandemic presented an opportunity to the trainers who adapted to the situation and went digital for their clients. One of the most searched topics during this time was 'How to get started as an online personal trainer'. If you're also a trainer who wants to have the in-depth knowledge of an online personal training business, then continue reading as we will give you an insight into how to become an online personal trainer.
There might be a few questions that may arise about how to build a successful personal training business. Before we get into those details, let's go through some basics of what you need to understand before you decide on how to build a successful personal training business.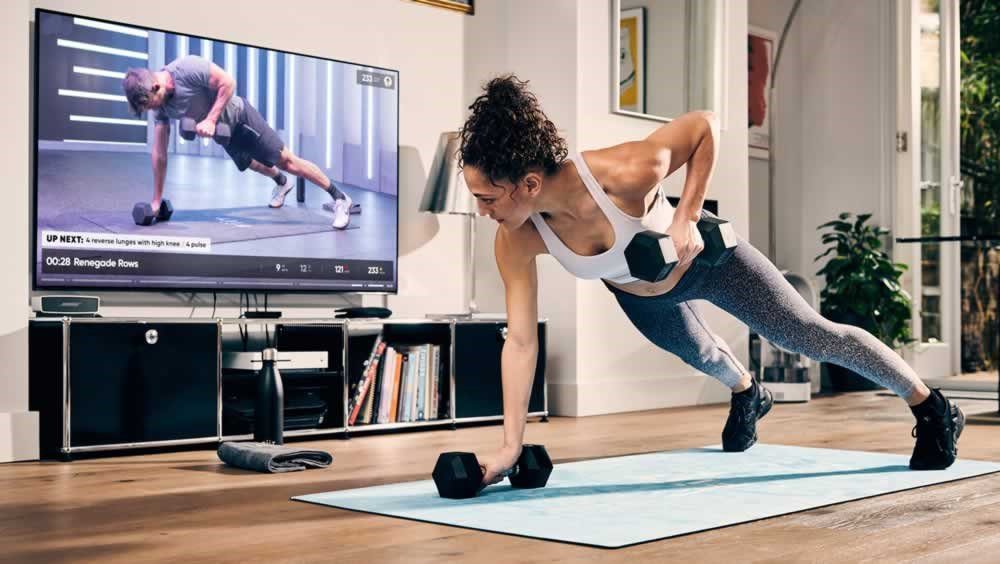 Is becoming an online personal trainer right for you?
This is the first question that you should ask yourself to help you figure out what would you get by becoming an online personal trainer. Let's take a look at the pros and cons of the online personal training business.
Pro's
You're your own boss. You manage your earnings and decide what times you want to work as an online personal trainer. There's no gym or health club to take their cuts, whatever you earn is yours.

With the online personal training model, you can have clients from all over the world. You don't need to be restricted to your locality or city, you can market yourself well and get clients from around the world for your online personal training.

You get to lead an easy life with your business under your control. You decide the rules of the game. No more driving around to clients' houses or the Gym, you can be at home and sell your services and earn money all with ease.

Virtual classes are generally seen as affordable than physical classes. So you have a great selling point for your online personal training business. Give some discounts and see clients subscribing to your online fitness classes.

Online classes are safer too. With no physical contact, you and your clients can work out from the safety of their homes.
Con's
There are chances that your clients won't have the infrastructure you need to run a successful fitness class. You either need to find innovative ways for them to use household things as weight props or you can guide them where to buy the props needed for your class.

You'll have to make sure to have a great Wi-Fi network that doesn't interrupt your online fitness class. Trust me, there's nothing worse than a crappy internet connection in the online world.

Online classes make it a little difficult to adjust your client's posture while exercising. You won't be present there physically to help them get the correct posture. So you have to manage it through your webcam which can get frustrating at times.
Now that we have seen the pros and cons of starting a personal training business from home, let's take a look at some other factors that'll help you figure out the know-hows of a virtual personal training business.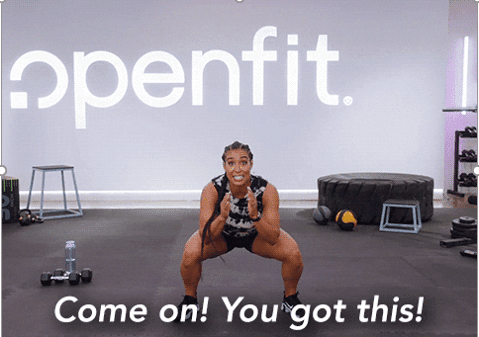 How to start your own personal training business online?
Before you decide on how to start a personal trainer business, you would need to figure out how you want to sell your services to the online world. There are 2 ways to go about it. First is that you tie up with an already established brand like Cult and become one of the many trainers there. This will be like a regular job for you where you don't have control over the revenue or the clients. You work and take online training classes as and when the company says.
On the other hand, you can create your own online personal training business and be the boss. This way you have total control over the revenue generated as well as you set the time for when you want to take classes. The question of how to set up a personal training business isn't that hard as it looks to be. All you have to do is buy a product like Pinlearn that provides you with the basic setup for your website and then customize it as per your requirements. Let's answer your question of "what do I need to start a personal training business."
Register a custom domain name
Before you start working on how to make a personal training website, you would need to register a custom domain name for your website. Your domain name should be in line with your brand and the name should suggest the same. This makes clients remember your brand name easily and also makes it easy to get traffic on your online personal training website. You can check if the name you want is available and get it registered using domain registrar websites like GoDaddy, NameCheap, etc.
Design your personal training website with the help of online personal training software
Once you have your own registered domain name, you would need to build your website. Don't fret, you don't need to build a website from scratch(unless you have the expertise in building a website). There are many turnkey marketplace scripts available in the market that you use to launch your online personal trainer business. One such trusted script is Pinlearn.
Pinlearn is the perfect turnkey script you need to build your website. Using modern-day technologies, Pinlearn supports selling not only self-paced, readymade courses but also interactive live video classes for real-time virtual training classes. With Pinlearn, you get to own the source code which means that you can scale your website and business as per your need. Being a self-hosted software, you don't need to take subscriptions for hosting, you can just buy the hosting from multiple hosting providers and run your business like a boss!
You can also hire other trainers and friends on your personal training website to provide fitness classes to all clients around the world. With a virtual setup, it becomes really easy for you to make money while working from the comfort of your home.
What different types of online personal training can I offer? 
Now that you have your domain and website set up, you would need to decide what various types of training you can offer to your clients. It can be a recurring group class that you repeat 1 or 2 days a week, and you can also go for personal training. Let's take a look at these in brief.
Group classes
In a group class, you train a group of clients at the same time. It can be any fitness regime that you want to train, Yoga, Pilates, HIIT, etc. You can set up recurring specific regime classes once or twice every week at a time convenient for you.
Remember to keep the group classes at the same time and day every week for it to work well. Clients would remember and set up their calendar accordingly to join your class. You can also record your training sessions to be added later to your on-demand video library.
One on one training sessions
One on One training is exactly the same as how you train individual clients at the gym, the only difference is it's virtual. Some clients prefer to have more focused and result-oriented personal one-on-one training rather than joining a group class.
You can set up your calendar and accommodate those clients who need personal training.  It's a private session where it's just you and the client working on the regime you specifically prepared for them. Ensure your client has the proper pieces of equipment needed for the training, and they should also have a stable Wi-Fi connection and enough space to work out.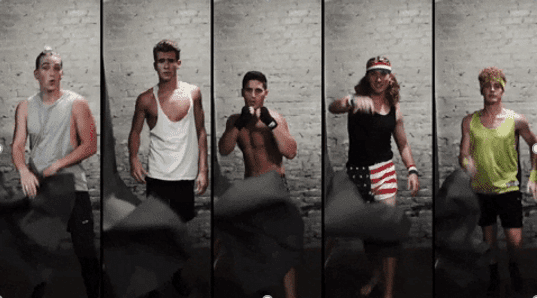 How to adapt to an online workout program? 
We know it must be overwhelming and scary to think of switching from personal training to online virtual training, but with the mix of the right technology and your confidence to keep the same tempo in your virtual classes too, this adaptation becomes real easy. Let's discuss the tech part of starting your own personal training business.
Video conferencing software options for personal trainers
The success of starting an online training business heavily depends on how do you conduct your classes in the virtual world. There are many free options in the market through which you can conduct your classes but some of them won't get you any monetary benefits.
Take, for example, Instagram Live is a great platform to publicize your personal training business. But it won't allow you to accept payments for your classes and also has a time limit of 1 hour and a maximum limit on 250 people who can join. The same goes for YouTube live, another great platform to showcase your workout regimes and all, but you cannot accept payments through it.
What you would need is a live streaming software like Zoom that provides you with options to live stream your classes to a large group for any duration you want, lets you record your classes, etc. You can share the Zoom link with your clients and make it password protected to let in only those who have paid to join your classes.
Scheduling and calendar software for personal trainers
Once you have a decent client base, you would need to put in efforts to manage your calendar. If you're using Zoom for live streaming, then you can send the link individually to your clients or Zoom sends a calendar invite to the people you add. But this requires a constant effort of managing and making sure your classes don't overlap.
You can use calendar management software's like Calendly to better organize your schedules. This way you save yourself from the hassle of dates, times, and booking from clients as you can mark your available time and dates on it, and then clients can book slots as per your availability.
Payment processing and invoicing software for personal trainers
For all the efforts you put into your classes, you would hope to have a stable and smooth payment gateway integrated on your website for seamless payments. There are many payment gateways to choose from depending on your region and requirement. Services like PayPal, Stripe, Venmo, mostly work great for everyone and provide an easy way to handle your payments. Do check the costs involved and choose what's the best for you.
Offer and sell online resources
When you're starting your online personal training business, then other than online classes you also need to offer course materials to attract clients in availing your services. You can publish a few PDFs of your regime or maybe a short video of the workouts you do. This all helps in gaining more clients who can see your videos and materials and take a call to join your online personal training classes.
Once you have a good set of clients, then you can publish your workout videos and add them to your website for people to buy. Videos like home workouts, self-care, the right nutrition, there are a lot of things you can make a video for and sell it for a profit.
So these are the things that you need to adapt to while switching from personal training to online training. We know this all looks tedious and time-taking but don't worry, we have something for you that can give you all the above mentioned things in 1 single bundle. Yes, that's right. Pinlearn is a readymade online training turnkey script that comes with Zoom API integration, an in-built calendar to manage your dates, an integrated Stripe payment gateway for a seamless payment experience, a marketplace to sell your course videos and resources, and much more. This all comes with a one-time purchase of Pinlearn and then you own your online personal training business like a boss.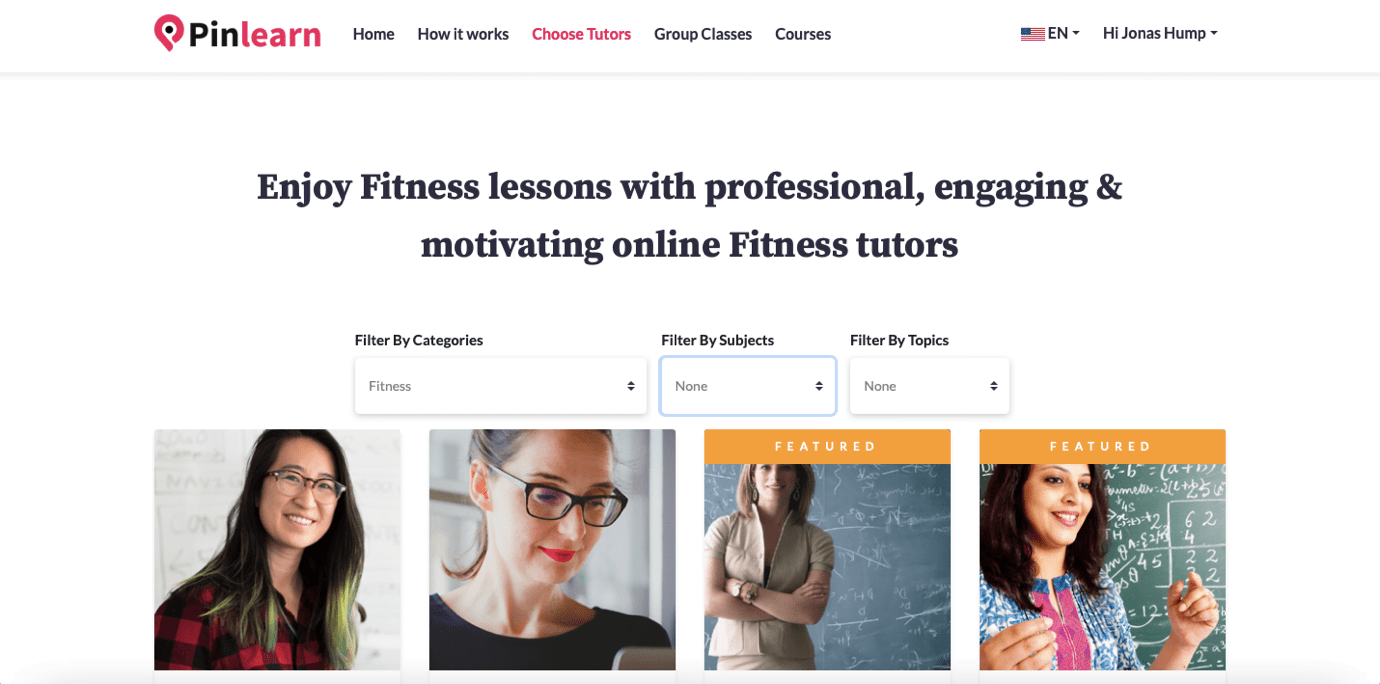 How to grow an online personal training business?
Now that you know how to build your personal training business, the only thing left that you need to run a successful virtual training business are clients. Take it as a blessing that through your online personal training classes, you can reach out to clients thousands of kilometers away. Gone are those days when only your neighborhood knew about your fitness training, thanks to the digital boom now you can showcase your skills to the whole world. Now the only question will be how to market your personal training business. With so many online trainers available, what can you do to stay above the competition? Let's take a look.
Offer attractive deals & promotions for new clients
Who doesn't love a discount when buying anything? Right. You should offer some promotional offers like a free fitness assessment or some discount if they book for multiple classes. A discount or an offer works really well to get new clients when you're trying to start an online personal training business.
Develop a referral program
Your loyal clients are the best advocates of your Online personal training business. Keep them happy by offering a referral bonus like a percentage off on their next session or a free session. This way you get new clients referred by old clients and also keep your existing client base happy.
Create partnerships
Depending on your workout routine and your niche, you can partner up with suitable products or people to promote your business as well as theirs. For example, you can partner with a nutritionist who can offer your clients valuable advice on their diet and fitness. This way both you and the nutritionist make a name as well as increase your client reach. If you suggest protein powders or specific food, then maybe you can check with the respective companies and affiliate with them. This way you're bound to reach more people.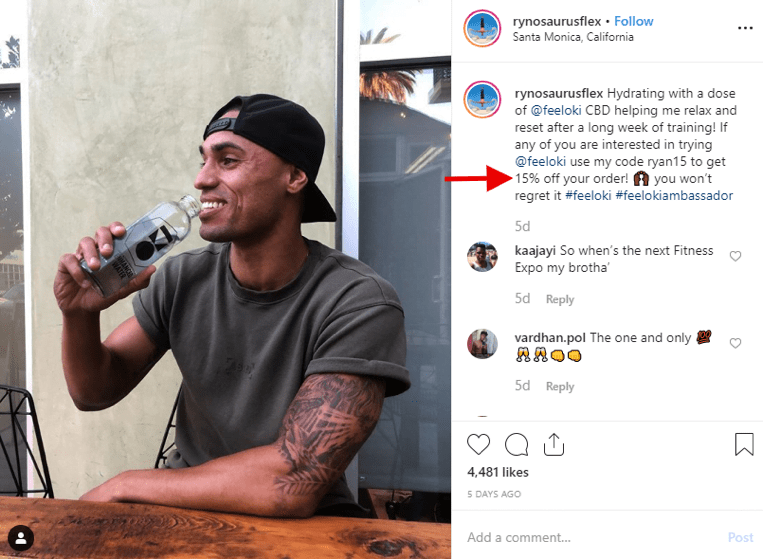 Get listed in a directory
Make sure to get registered in multiple online directories that people use to find online personal trainers. Keeping an updated profile on the directories will help you stand higher in the rankings when anyone searches for an online personal trainer.
We hope we have been able to answer your question, how to start your own personal training business online. To sum it up, to become an online personal trainer, either you get registered as a trainer in an already established businesses like Cult or you can start your own personal training business online by using turnkey marketplace solutions like Pinlearn. Get yours today. The choice is yours!