What is a LMS? Advantages of self-hosted learning management system?
Over the past few years, data has been growing at an unprecedented rate. For managing data, complex databases are being combined with several proven frameworks. For all intents and purposes, this combination helps educational institutions 'manage curriculum. Also, managing training materials along with evaluation tools has never been easier before. This seamless management can be attributed to a web-based technology that manifests itself as a software application. This software application is christened LMS– Learning Management System.
What is Learning Management System?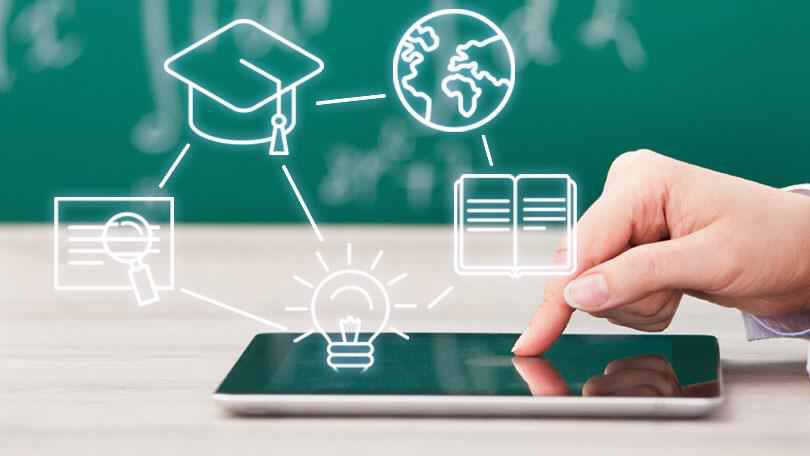 Learning Management System software is used to create, deliver and manage eLearning content.  It facilitates interaction between participants (students) and instructors (tutors) by providing various features such as discussion forums, video conferences etc. Learning objectives, goals and targets can be met accordingly. Planning, implementation, certification, evaluation and assessment of specific learning objectives become all the more easier with LMS software.
Who uses Learning Management Systems?
Learning Management System is used by:
Educational institutions –

 

schools, colleges and universities

Businesses for employee training

Corporations for customer training

Entrepreneurs

Startups

Healthcare industry- Hospitals, clinics and medical device manufacturing companies

Pharmaceutical industry- Pharma companies train individuals on processes and proven supply chain distribution methods. Also, tracking of inventory, device usage and compliance becomes easy.

Advertising services- With the world going digital, there is a need for advertisers to keep track of modern media in the ever expanding digital landscape. Modern media include social media, webinars, broadcast media etc. Also, paid digital advertising entails fast paced thinking and execution. Advertisers need to think on their feet and learn on the fly. LMS is indispensable in the field of advertising.

Marketing Managers

   
How big is LMS Market?
LMS market is worth an estimated 16 billion US Dollars. How many varieties of LMS are available for purchase? Any guesses? The answer is 600. If anything, the LMS software market is growing at an unprecedented rate and is getting bigger and better every year.
Components of an LMS
Any Learning Management System software essentially encompasses the following components:
Course Calendars: Course calendars are shared to the participants by the instructors. Course calendars typically include schedules, assignment deadlines and tests.
Document Management Module: This module lets instructors and participants upload documents pertaining to curriculum, notes, assignments and tests.
Registration Module: This allows the owner of the LMS to monitor and control the registration process of participants and instructors.
Rosters: It is important to track the attendance of the participants who are attending the scheduled virtual classes. Rosters are digital roll call sheets that facilitate attendance tracking. Also, they enable the instructors to send invitations to each and every class participant. Apart from tracking participants, rosters can also be used to track instructors.
Student Engagement Tools: A good Learning Management System should include student engagement tools such as instant messaging, online chat tool, Email, notes making feature, discussion forums etc.
Assessment and Evaluation: It is important to assess and evaluate the acumen of the participants. Thus, an ideal LMS should contain all the provisions that enable instructors create knowledge retention exercises such as short quizzes, debates, comprehensive examinations etc.
Grading and Scoring: Once the evaluation of the participants is completed, it is important to grade their performances based on their scores. Therefore, it is important that LMS comes with all such necessary features.
Uninterrupted Access from multiple devices: Regardless of the device (laptop, desktop, smart phone, tablet or a phablet or any Personal Digital Assistant) and device size, delivery of the course content should be orchestrated.
Student- Teacher Base: This module enables remote participation by the instructors and students. Multiple teachers and subject matter experts from across the globe can collaborate and coordinate with one another and teach participants accordingly.
Types of Hosted Learning Management Systems
There are two types of hosted Learning Management Systems:
Locally Hosted

SAAS- Software As A Service
Locally Hosted LMS
In a locally hosted LMS, the entire training data will be stored on your own agency servers. As a result, you will be alone responsible for management of LMS and its entities.  This comes with a few advantages and disadvantages such as:
Advantages
Customization: The type of services and extent to which the services should be hosted is left to the discretion of the agency. Thus, customization is an advantage.
Security and Sensitivity: Sometimes, third party LMS solution providers may compromise on security. Data security and sensitivity cannot be discounted. In such cases, it is better for organizations to rely on their self-hosted Learning Management Systems.
Disadvantages
Time and Implementation: Implementation of LMS is difficult. It is extremely time taking and tedious. Also, estimation of the type of services to be provided and subsequent execution of the services require meticulous planning and monumental efforts.
On-site Technical Expertise:
To manage LMS, one requires technical expertise. Therefore, on-site technical expertise is mandatory.
Software as a Service (SaaS)
In this type of hosted LMS, the learning management system is hosted on the vendor's server. As this is a cloud based platform, the entire training data is stored in the cloud. Its advantages and disadvantages are listed below:
Advantages
Easy Set-up and Installation: If anything, easy installation and quick set-up are its characteristic advantages.
No Server requirements: Vendor (s) maintains the servers. Hence, the vendor (s) must have the necessary IT infrastructure. Organizations need not have any IT infrastructure.
Efficient Time Utilization: One of the biggest advantages of using SaaS LMS is efficient time utilization. Rather than investing productive hours on IT infrastructure, organizations can focus on developing content, training and assessment modules etc.
Disadvantages
Customization: Customization may be an issue. However, in most of the modern learning management systems, customization is being addressed.
We can help you create LMS software for your venture. If you are corporate, we have a tailor-made and proven LMS that can take your esteem to the next best level. If you are an educational institution, we have a highly customized LMS that ensures superior student-faculty coordination. If you are an entrepreneur or a startup, we have a LMS software with built-in growth hacks. Feel free to drop a line or two in the comments section. Cheers!