Tips for Tutors: How to Structure a Tutoring Session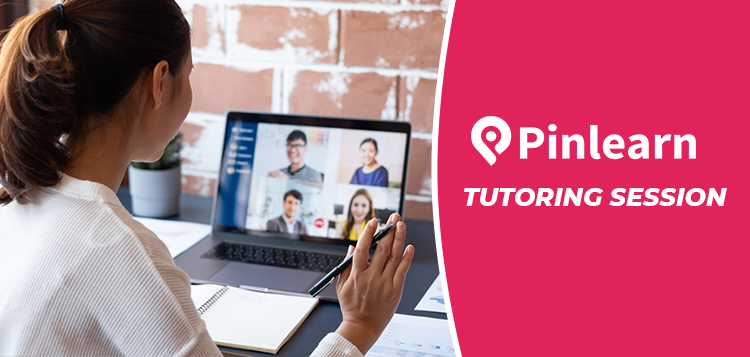 An academic structure from teachers is significant in the classroom, both in traditional classroom and online classrooms.
While chill tutors are cool, and sometimes classes can be conducted without preparation, things don't turn out great without a structure. 
A good online tutoring session is important to build relationships with students and gain their trust. Structuring a good tutoring session to build a successful relationship with your students is important.
But how to structure a tutoring session and ensure the students get the best tutoring experience possible? 
Don't worry; we have got you covered. This blog covers everything you need to know when creating a structure for your online classes.
Let's explore in detail how to structure a tutoring session. 
Structuring an online tutoring session
Structuring a tutoring session can help ensure a productive and efficient learning experience for both tutors and students. 
If each tutoring session has a pre-set and consistent rhythm, students will have trust in your brand and feel more engaged. Following a tutoring structure can deliver more consistent and practical sessions. 
While the specific online tutoring structure may change depending on the subject matter and the student's needs, here is a general framework you can follow:
Introduction and Goal Setting
Start the session by greeting your students and establishing a positive rapport.
Discuss the goals and objectives for the session. Clarify what the student wants to achieve and any specific topics or areas they want to focus on.
When you first meet the students, begin by understanding what your students' aims are so that you can prioritize what to teach during each tutoring session. 
Ask your students what topics they are good at and what kind of help they need during each session.
Review and Assessment
Begin with a brief review of previously covered material or concepts to refresh the student's memory.
Assess the student's understanding of the subject matter through questions or exercises. This will help identify any knowledge gaps or areas that require further attention.
This step is important in your first session as it helps you understand where your students are in a given subject. 
Hold on; we are going to discuss more about conducting your first online tutoring session. 
Lesson Presentation and Explanation
Present new concepts or topics, explaining them clearly and concisely.
Break down complex ideas into smaller, more manageable parts, using examples and visuals if necessary.
Encourage students to ask questions and address any misconceptions or difficulties they may have.
Practice and Application 
Provide guided practice exercises or problems related to the topic being taught.
Observe the student's approach, offer assistance as needed, and provide constructive feedback.
Encourage independent thinking and problem-solving skills by allowing the student to tackle some exercises on their own.
Work together to identify and set goals that your students can achieve in a reasonable amount of time. Give them the responsibility to move towards goals that will help them evolve more. 
Write down specific objectives so that your students can easily follow them. Once you have set the goals, center each tutoring session to cover a specific goal. Before you start to address these goals, let your students know earlier, as it will help to prepare them.
Reinforcement and Recap
Summarize the key points covered during the session, highlighting important concepts and techniques.
Review any challenging areas or questions the student struggled with, providing additional explanations or examples if necessary.
Consolidate learning by connecting new knowledge with previously learned material.
Assignments and Follow-up
Assign homework or additional practice exercises for the student to complete independently.
Clearly explain the expectations and deadlines for the assignments.
Provide any necessary resources, such as textbooks, online references, or supplementary materials.
Closure and Next Steps
Recap the session and acknowledge the student's efforts and progress.
Encourage the student to ask any final questions or seek clarification on any remaining doubts.
Discuss the plan for the next tutoring session, including topics to be covered or any specific requests from the student.
How long should tutoring sessions be
So how long should tutoring sessions be, or how long are tutoring sessions in general?
When it comes to timing or how long tutoring sessions should be, tutors need to follow a balanced approach. Do not make it too long or too short. A discussion in a given session would that is micromanaged will feel rushed. On the other hand, an inadequate pace will lead the discussion to fall directionless. 
Bonus tip: This is the strategy used by experienced online tutors.
Selecting 2 to 3 points to anchor tutoring session pacing around. 
During this time, you can add details to the topic, use questions and come up with answers, and add listening and responding techniques to speed up the session.
How to prepare for your first online tutoring session?
So now you know the exact steps of how to structure a tutoring session; great. 
And with that, you are all ready to conduct your first online tutoring session. 
So what is the first thing you need to do to make your first tutoring session impactful?
Get the basics right- Yes, this is what you need to do.
Here are the things you need to consider to create an impression among your students in your first class. 
Turn up on time
This is not the thumb rule for the first online class. It applies to all the classes. Don't keep your students waiting. If you have scheduled your online tutoring session at 9. am, be at least online 10 minutes before and wait for your students. Even if you turn up on sharp 9. am, make sure you do not get late even by 5 minutes. If all of you turn up late due to some reason, let your students know in advance. 
Focus on creating a personal relationship
As you know how to structure a tutoring session now, prepare your session subject around the same. But keep in mind that the first session must be used to establish a connection with your students. Make the first lesson interesting so your students will eagerly wait for the next. Begin with small concepts and work towards bigger concepts as the classes proceed.
Prepare one exercise
During your first online tutoring session, make your class practice one exercise that helps you gauge your student's level. Do not do too much. 
During the first class, you will not know your students' learner type.
This might take a few classes, and till then, keep improvising your teaching style during the tutoring classes.
Ask for feedback from your students after the first session so that you can improve your next sessions and motivate them to learn more.
Be ready for high-quality remote teaching
When preparing for your first online tutoring session, arrange a laptop with a good-quality camera or use an external webcam, a premium headset, and a stable internet connection. 
The next thing you would need is a tutoring platform to host your tutoring session. The best online tutoring platform where you can host your tutoring sessions, be it live one-to-one tutoring sessions or group classes, is your own tutoring website itself.
What you need is an all-in-one online tutoring software like Pinlearn to build a tutoring website to host one-to-one live classes, group webinars, and self-paced online courses.
Pinlearn can replace all the individual software you might need to conduct a tutoring session online, like class appointment scheduling software, software for video conferencing, tools for payment processing, and more. 
Here is what you can do with Pinlearn.
Organize your content
Besides conducting your live classes, if you have online courses to sell, with Pinlearn, you can organize all your content into online courses with the powerful course-selling features of Pinlearn.
Schedule weekly or monthly live classes
Online tutors can conduct one-to-one live classes via video conferencing and other essential interactive features. Students can easily live classes after choosing their favorite tutor profiles and their expertise.
Multiple monetization channels
Pinlearn comes loaded with multiple monetization channels to generate revenue by conducting live classes, selling online courses, and conducting group webinars.
The multi-channel internal communication system
Pinlearn comes with a multi-channel messaging system that connects tutors and students.
Quick brush up on how to structure a tutoring session
At the start of the tutoring session:
Begin with a personal story or an interesting introduction.

Clear up the basic terminology associated with the concepts.

Raise questions that will be answered at the end of the session. 
During the tutoring session:
Determine the key points.

Logically organize the learning material.
At the end of the tutoring session:
Summarize the concepts.

Give answers from the beginning of the session.

Relate the learning material to old or future tutoring sessions.
Conclusion
Flexibility is key when structuring a tutoring session. Be prepared to adapt the structure based on the student's learning pace, individual needs, and any unexpected challenges that may arise during the session.
Not all children learn the same way. Some students work best when they are alone, whereas others learn better in a group or with guidance from the tutor. Adapt your tutoring method to the student's learning method; you will start seeing success.