10 best sites like Udemy
Udemy is a glorious website whose notability is often spoken about. The quality of courses listed on this online marketplace and the standard of teaching is second to none. Instructors are extremely talented and certified subject matter experts. If one is conscious of starting such online learning sites like Udemy, one has to consider various factors such as immense bandwidth, dedicated instructor dashboards, online chat collaboration tools, safe and secure online payment gateways, etc. in these eLearning development companies. Also, the trajectory of reviews and feedback from participants should exponentially grow.
Udemy is a bit expensive platform as compared to other eLearning platforms. The different courses range from $10 to $500. The popular courses in technology and business domain start mostly from $100. However, the reviews section helps the users to take more information before signing up to any courses.
Udemy has become the desired platform for learners to gain additional knowledge beyond their curriculum. The only concern with Udemy is that they don't offer certification for courses, still, there are much other online learning sites like Udemy alternatives.
I do not think many websites other than a few elite ones, that are very good themselves with the listing, organizing, scheduling of new courses, are in the same class as Udemy in this aspect. Here we are providing a list of online learning sites like Udemy, in which you will be able to choose the best online learning sites like Udemy from the list.
1.edX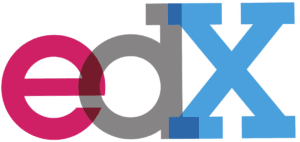 The moment you visit edX, there is an unmissable sentence that conveys the complete gist of this meritorious website: Take great online courses from the world's best universities. Quite evidently, this reputed online marketplace features courses from the most prestigious universities such as Harvard, MIT, and Berkeley, etc. Most of the courses are available at too insignificant prices. However, after the completion of the entire course, if you intend to receive a verified certificate, you have to shell out a few bucks. From medicine to molecular biology, you have the liberty to choose and learn anything. And yes, you can decide the language of the course (from the available list of languages) as well. This is one of the reputed platforms because it is as good as the Udemy alternatives.
Features:
Certification courses from reputed education institutions

Time to feedback for assignments

Paid members can communicate with other students
Pricing:
Starts from $50 to $300.
2.Coursera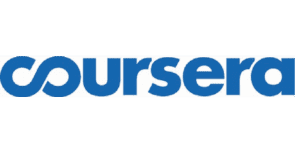 Truth is spoken, Coursera does not feature as many courses as Udemy does. However, it does feature a good number of courses all taught by top educational institutions and celebrated universities. More often than not, courses in Coursera can be audited. To receive a certificate of achievement, one has to take an exam, pay some fee and subsequently get some good grades. This online learning software is still a preferred choice by many.
Features:
Topmost courses are available from professors of top rated universities

Many courses are free

Certificates for the paid courses
Pricing:
One-time payment between $15 to $200
3.Udacity

The list is incomplete without the mention of Udacity in e-learning development companies. Just like Coursera, it combines free and premium courses. While Udemy is known to offer quite a huge number of courses, Udacity offers a few above 100 free courses. Also, it offers a few Nanodegree course packages that come with certain training credits. Technical courses are designed in a systematic manner. You can begin the course as an amateur, gain expertise and transform into an ace expert. You can register either as an instructor or as a participant.
Features:
Nano degrees are offered in the specific subject area

Mainly focus on domains like technical writing and skill development

Provide innovative course structures from many top-ranked institutions.
Pricing:
Most of the courses are free, subscription for nano degree cost starts from $199
4.Lynda.com

Lynda.com is another educational marketplace that covers various courses on Software Development, Design, Web Development, Business and Project Management, Photography, etc. As far as Software Development discipline is concerned, there are over 400 courses. While there are 600 courses pertaining to Design discipline, there are over 900 courses pertaining to Business and Project Management discipline. It is noteworthy to mention that this online educational marketplace hosts more than 1700 courses in Photography discipline. All in all, Lynda.com hosts more than 80000 videos!
Features:
The courses help to improve the real skills of professionals for applying in the workplace.

Provide the ability to get a suitable job in the field of interest.

Mostly focus on marketing and business-related courses.
Price:
Basic courses: $19.99 and premium courses: $29
5.Skillshare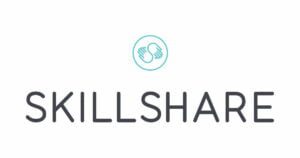 As the name suggests, Skillshare is a community educational marketplace where you can enhance your skillset and fine-tune your existing skills. There is something endearing to Skillshare- Apart from offering a wide variety of videos, it conducts in-person workshops in cities such as San Francisco and New York. Most of the beginner and intermediate level courses are tagged at $20-$30 range. There is no need for any member to access beginner and intermediate level courses and is similar to the Udemy Clone Script. However, to access top classes taught by industry experts, one needs to have a Skillshare membership. The membership cost is an affordable $9.95 per month. This membership cost provides 20 percent waiver on all the classes listed on the website like Udemy.
Features:
Action-based learning

The course lessons and classes are taken by industry professionals

You can get a few notable industry icons by taking some special lectures
Pricing:
Certain courses are free, premium courses start either $100 per year or $12 per month
6.Khan Academy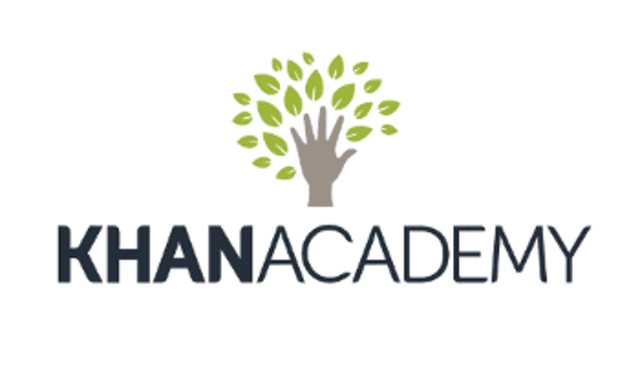 Khan Academy is quite different from the aforementioned online educational marketplaces. Khan Academy offers a wide variety of 'micro- video lectures' on diverse disciplines such as math, economics, finance, humanities, science, and computer programming. All the videos are free on this online learning software. Most of the stuff that Khan Academy provides is basic and foundational. As experts say, it is important to get your foundations right, enroll yourself in Khan Academy to get your foundations not only right but also strong. The professionals keep a track record of all learners and the exercises are provided as per the skill level of a person. The courses are available in 20 different languages for students and teachers.
Features:
Short and specific lessons

Cover a wide variety of popular topics

Tutorials are arranged in a user-friendly way

Applicable for all age groups

Learning by implementing practical knowledge during the lesson
Price:
Available free of cost
7.Codecademy
Codecademy was once backed by the most powerful workplace- The White House. People interested in mastering the finer nuances of computer programming can access online coding courses hosted on this educational marketplace. There is a dedicated gamified points system that continuously motivates learners to complete courses. Codecademy offers courses on a number of languages such as PHP, Python, Ruby, Java, Enterprise Java, C, C++, Database management, etc. By the time students finish their courses, they will have finished quite a few projects.
Features:
Mostly dedicated to building skills in coding and technology.

The courses provide skill improvement from basic to advanced level

Certificate-based courses
Pricing:
Basic courses: Free, Advanced courses: Starting from $199
Iversity:
Iversity is addressed as "Coursera of Europe". The Berlin-based organization has partnered with many universities and provide the academic courses for free of cost. It provides official certificates like Coursera.
Features:
Online learning in a social network

Learners can review a short preview of recent activities

Peer to peer review in online education

Provides automatic instant feedback

Effective learning videos

Story based instruction
Pricing:
Basic courses: Free, Pro courses: Depending upon the course type
Bloc: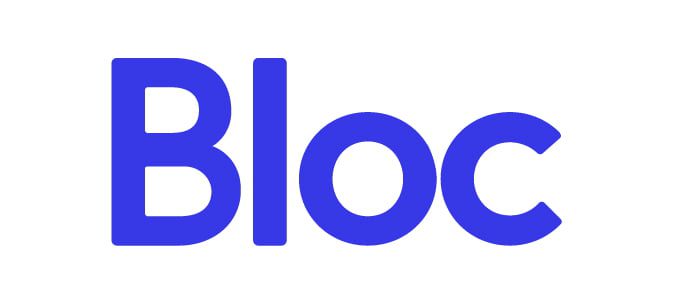 Bloc is an online learning sites like Udemy that focuses mostly on web design and development. The site promises results in a six-month session, which aims to help the student land a job. If you plan to switch to the web design and development field, and want to learn quickly, then Bloc is the site that you should choose. With its comprehensive lesson track, you will learn the in and out of the web design and development in no time. With its track record, there is no doubt that Bloc lives up to its claim that you can land a high paying job in six months, or you get your money back.
The only drawback is the amount you need, to start your session with Bloc. In order to join, the fee is more than four thousand dollars for a six-month session. However, considering the quality of education that you will get, it will sure to make the amount you paid worth it.
Bloc is a demanding option for those who want to learn quickly. It provides highly structured programs that execute for 25 hours per week for a certain period of months. It provides the course offerings for the professionals who are ready for a career change.
Features:
Comprehensive lesson track

Track record
Price:
The price is more than $4000 for a six-month session
Masterclass:
Masterclass allows the students to learn specific skills to their interests with its courses. You can choose a course in your field and after signing up you can listen to people from the fellow professionals who have the same area of interest. It is considered a budget-friendly platform to learn.
Features:
Courses are taken mainly by celebrities and industry professionals

Learners can gain valuable information about their own interest by targeting specific topics.

Subscription is quite low as compared to other platforms
Pricing:
The courses are available $180 per year or $90 per class.
Conclusion:
If you want to boost your skills in your specific area of interest, you can choose any of the beneficial platforms from the above according to your requirements. Many of the websites like Udemy offer the courses free of cost and you will get certificates for paid courses also. You can choose your subject and master your skills in the market.