Why You Should Choose an Open Source eLearning Platform?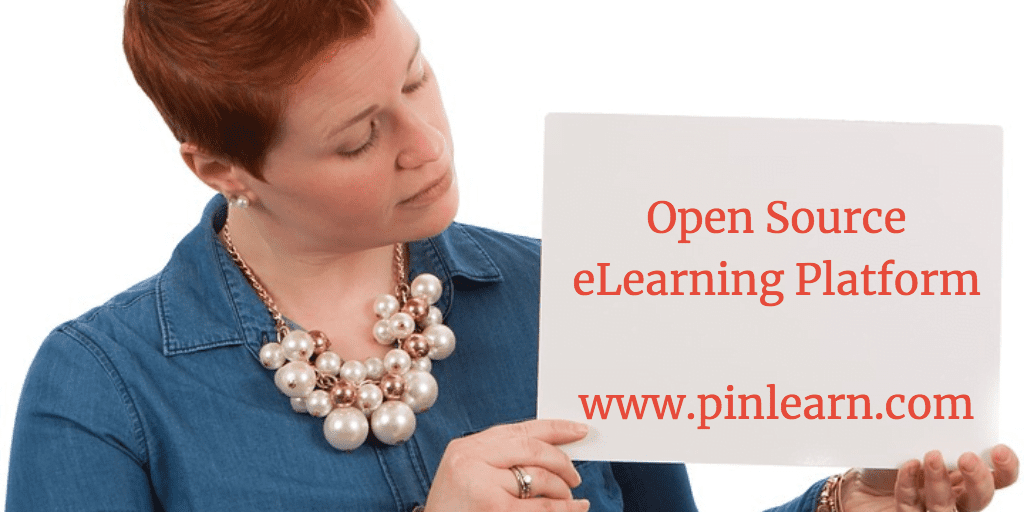 On the surface, it might seem radical to implement eLearning in an organization. Especially, small and mid-sized companies find it very difficult and probably not worthy for their current strength. Honestly speaking, they find it easier to manage stuff as old-school rather than investing in a Learning Management System.
However, on the other side of the coin, we can also find innumerable corporations and companies who foresee the needs for digital training and learning system. Currently, more than 77% of US companies (small and large) have shifted from traditional approaches and are offering online training to their employees. Be advised that this number was only 4% till 1995. 
It certainly means, we are rapidly moving towards a future where eLearning would become the primary mode of training and development in all the companies. And it's not surprising, considering the plethora of benefits online learning methodologies have introduced to the corporate world.
We have talked a lot about the benefits of eLearning, and it is a proven fact that companies need it to operate in a better way. However, here, I am aiming to drive a little deeper and explain why you should choose an open-source eLearning software for your company. In short, we will see how an open-source eLearning platform can make thing easier and implement cutting-edge training and development programs in an organization.
What is an open-source learning management system?
To understand open source eLearning software, let's take the example of Android. Android is an open-source operating system owned by Google but is available for all to configure customized applications and experiences over it. That's why we not only see so many Android applications but also so many versions of Android OS in the market (Color OS by Oppo, Oxygen OS by One plus, etc.)
Likewise, an Open source LMS or eLearning platform is a software available for all to develop extended features on top of it.  Be advised that open-source software is not necessarily free. It can be both free and premium. What makes a solution open source is the availability of the source code for all. Examples of open-source LMS or eLearning platforms can be Moodle LMS, Pinlearn Smart School, and Pinlearn LiveLearn, etc.
What's the difference between open source and closed source LMS?
Also called as proprietary software, a closed source solution does not share its source code. In short, it's not available to freely modify or distribute as a white label solution. While only original vendors can access the source code, some closed-source solutions do sanction API access to conduct developments on top. For example, Apple's iOS is a closed source OS but offers API access for application development. Another name for a closed source LMS could be cloud-based learning management systems as they are delivered through the cloud. Example of some closed-source LMSs and eLearning solutions are TalentLMS, Docebo, and iSpring Learn, etc.
Why should you use an open-source eLearning Platform?
There could be a dozen reason to elect open source eLearning software for your company. Here are a few of the top reasons that make them better in convinced scenarios than the cloud solutions.
1.    Complete ownership of the platform
An open-source platform allows anyone to access the source code and change it accordingly. As you do not have the access to the code in closed versions, you are completely dependent on the proprietary vendors to make every change in the platform. They are mostly ready-made and introduce upgrades, updates, customizations, or modifications only as OTA update for all.
On the other hand, you own the source code in open source eLearning software and are free to make modifications by yourself. You can host your platform on the web server of your choice. Once you have the source code, you become the sole owner of your version of the platform. 
2.    Variety of options to consider
Both cloud and open source communities offer some great deal of eLearning solutions. You can choose from hundreds of options in the market. Depending on your priorities, you can choose anyone that fits your needs. For example, you have Moodle LMS to manage your platform, SmartSchool to host, distribute, and monetize your courses, and LiveLearn to implement VOD and live video classes.
In short, open-source solutions are no less diverse than popular cloud solutions in the market. You have solutions available for an array of business requirements, you just have to choose one for your own goals.
3.    Data Security and privacy in your hands
Since cloud LMSs are hosted and managed by the proprietary vendors, they have access to all your data on the platform. Though most of the vendors sign non-disclosure agreements, you are still at their mercy to protect your data. Even if the platform encounters a security threat, you are required to report and then wait for the vendor to fix it.
Whereas, with open source eLearning software, you have the complete ownership of the data, source code, and the choice of web hosting. You can control the security and privacy of your data and no third-party can access it without your will. Moreover, you can fix the bugs and other security threats by yourself at record time without waiting for the vendor to do it.
4.    Low cost over an extended period
Closed source LMS solution are indeed great with their quicker implementation and no stress for the deployment and management of the platform. However, they charge a monthly recurring fee to do all that for you. At first, this recurring cost seems very low as compared with the higher upfront costs of premium open-source solutions. However, this cost accumulates to become too much over an extended period of time. You are required to pay regularly to the vendors as long as you are using their software.
However, with open-source one-time payment model, you can own the software for good and need not pay any recurring fee to the vendors. The upfront payment may seem too much but it is nothing considering the usage for an extended period of time.
5.    Highly scalable and customizable
You need the source code to modify or make customizations. Only open-source LMS or eLearning platform solutions can provide this luxury. As a result, they are highly customizable. And since you can also select the host, you have the freedom to upscale the web servers to scale your learning management system as per changing needs and requirements.
6.    Highly active community and support
Proprietary vendors will follow a strict schedule for updates and upgrades, and only they can perform the same. However, with the other counterpart, you don't depend on the vendors. There is a very huge community of users and entrepreneurs who use open-source solutions. This community can guide you for every kind of support required to manage the platform. They will offer you tips and tricks to solve your problems. Be it a simple troubleshooting or tricky customization, you can depend on the open-source community to assist you in every implementation.
Who should choose open source eLearning software?
It's undoubtedly a fact that cloud solutions work like charm in many situations, and many a time, they are your best bet. However, there are certain scenarios when you cannot push cloud LMS or solutions any further. You have to rely on open-source alternatives in such cases.
Be it uncapped customization, absolute control, freedom from recurring payments, emboss your custom branding, or upscaling of the platform, only open source solutions can offer the best experience.
However, you should also be advised that power comes with immense responsibility, and you are required to perform tasks beyond your regular limits. For example, you are responsible for managing the security of the site and perform regular upgrades. You can do all that by yourself or hire technical experts to it for you. In short, you can enjoy that absolute control and freedom without compromise only if you can conquer the extended responsibilities.