LMS implementation best practices – You Should Know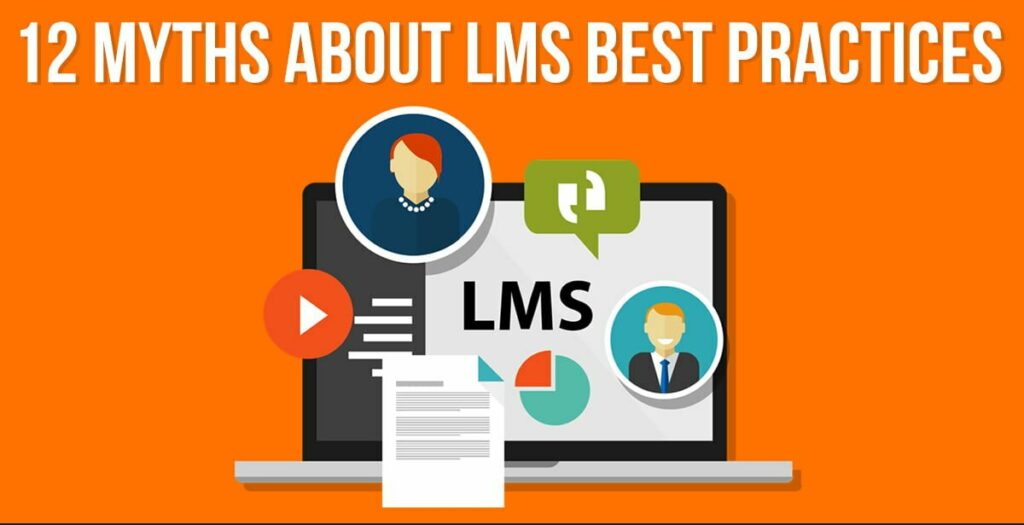 When you need an LMS for your organization, you need a plan. In order to create a continuous transition, it is better to follow LMS implementation best practices.
If you are already aware of the benefits of the LMS and even started the planning, just make sure that the implementation well supports the planning potential in every phase.
Your organization will be gaining and boosting new skills with the help of LMS implementation best practices. It helps in building and strengthening the core competencies with the best possible way.
Before you jump into your LMS implementation, we've got some best practices for you to make the process as smooth as possible.
1. Define and establish your objectives:
Understanding goals and work on upon the end results are the preliminary objectives to achieve a flexible system. The clear metrics measure the success rate and is an absolutely essential part. Focus on the essential parts and then move along further. Refine and upgrade your objective gradually for achieving success. Before choosing the platform to use, consider some competency-based assessments for a better understanding of skillsets on your workplace. Outline your business needs aligning with your corporate goals.
2. Project plan:
It is very crucial to plan for a strategic development plan before implementing. The project plan helps to guide the learning objectives, development needs, and allocating the tasks. The project plan helps in limiting the time, costs, and resources for the development of new LMS. 
3. Measuring success:
Establishing performance and then measuring success is an essential entity. Set your short term and long term goals for your workplace. Find out the realistic goals prior to exercise your overall project plan. These goals need strategic planning and then it makes the implementation phase strong.
4. Assemble an integration team:
It is not possible to implement an LMS overnight. You need better strategies and dedicated team to assemble it. People will take on the project with a timeline and then work together for establishing a successful LMS. The member is paramount to integrate all aspects of e-learning system into a business model. The team needs to associate with experts in addition to creating milestones accordingly.
You'll need to identify the right people in the team. The team members will need to understand their individual responsibilities. This is valuable over the time period when the team members will be more familiar with their individual responsibilities. 
5. Provide training for administrators:
To understand the in-depth features of your LMS, it is absolutely necessary to give effective training. This will help to maximize your return on investment. Thus, allocate enough time and training to your team to understand the features of your system. This will certainly help the team members to familiar with the product and also enhances the team spirit.
6. Choose the right type of platform:
Choosing the appropriate type of platform by deciding the pros and cons of measuring specific needs is an important parameter. Because all LMS platforms will not fit for every kind of learning environment. Select the type depending upon your organization's needs whether it is Academic LMS or Corporate LMS.
7. Timeline factor for implementation:
It is very easy to start implementing an integrated LMS. But if you want to add on new features and customizations, the process will take an additional timeframe.
8. Custom content development:
The amount, design, and mode of the content have a lot of implications on implementation. The additional course development requires custom content which includes the instructional design, graphic design, editing, and broadcasting videos, etc.
An instructor will definitely be an industry professional and can take learning management system best practices to a brand new level. But a "good" instructor and a "good" course can also take you a million miles ahead. In fact, there are instances you do not need an instructor at all. If you have a repository of offline contents, it may be a matter of few days to convert all of them into well-structured online content which the users can simply download and learn. This way, you are actually facilitating self-paced learning, one of the many eLearning platform best practices.
9. Type of Content:
The process of converting offline contents to online contents often leads to a vast expanse of online contents, and also the false notion that massive contents are the best contents. One of the best learning management system practices is "less yet quality" content. Something, too many people aren't aware of. Traditional learning modules are typically replete with lengthy lessons, long hours of learning and pages of information.
Which were really good practices though! Today's learners, however, have a short attention span and very less time in hand. Therefore, short and condensed lessons are the ideal fits for them.
10. Technical engagement:
It is vital to communicate often with technical suppliers involved in your LMS. It is necessary to establish and maintain a correlation on the timeframes, budgets, and data migration like file upload, access, and download. So, along with defining the technical considerations and objectives, talk to your core leadership, also check with your teams about the technical constraints. 
11. Understand the features by shortlisting LMS and Vendors:
It is very essential to do research and recognize the multitudes of features that are needed for your organizations.
There are hundreds of LMS are available in the marketplace. It is very crucial to shortlist the best LMS from plenty of choices.
Set the requirement criteria, filter your choices, contact the vendors by researching their websites, inquire about the product, industry experience, and recognition of the vendor are some extensive steps to be taken initially. Check the reviews of LMS vendor online
12. Understand the cost structure:
Take a clear look at the financial details involved before implementing the learning management system. Analyze the recurring cost as well as any hidden costs associated with it. Unexpected costs can create a barrier or interruption for the organization if not managed properly.
Cost is an essential step in selecting and evaluating an LMS. You need to ensure the long term gains like cost-effectiveness and future learning needs of your LMS. This is because LMS is a long term investment that will benefit your organization for a long time.