What is an eLearning Authoring Tool? What is the Best eLearning Authoring Software?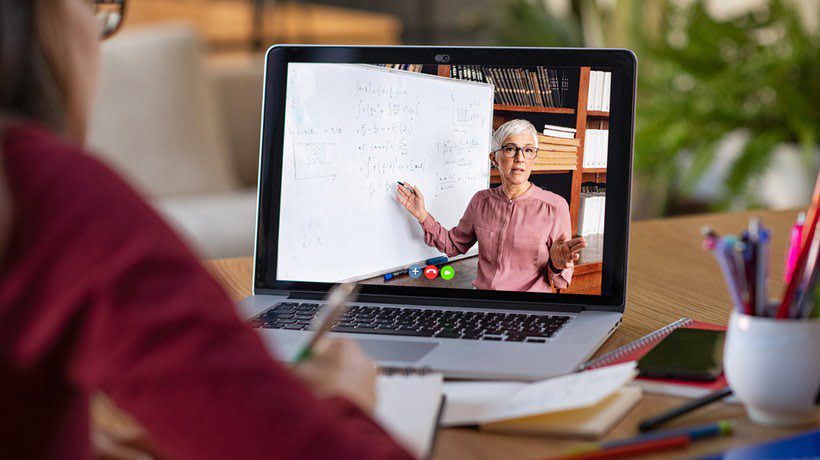 If you are new to the eLearning sphere, you must be confused about numerous eLearning authoring tools available in the market. In fact, most of us even don't have a clear comprehension of these awesome tools, and even confuse them for other types of content editing tools.
In this article, we will learn everything about these software solutions and understand how an authoring tool works in eLearning. After reading this article you will have a clear view of which authoring tool(s) to buy for your set of requirements. So let's start from the basics.
What is an authoring tool?
An authoring tool could be any software solution you can use to create digital content. Please note that I have used two critical terms here – Software Solution and Digital Content:
The software solution can be a web application or even computer software. Whereas the Digital Content can be anything from text, image, graphic, audio, and animation to videos.
In the context of eLearning software solutions, the term 'authoring tool' refers to a software solution you can use to create Digital Learning Content. Any digital content that one can share with others to teach something.
eLearning authoring tool
An eLearning authoring tool can perform an individual task, or can even comprise a collection of multiple tools to perform different tasks.
For example, while creating a landing page content or a blog post, you may use a simple text editor like Google Docs to create digital text and image editor like Photoshop to create images. Individually they make two separate kinds of authoring tool here. However, you can also use a more customized eLearning software that in-houses both text-editors and image editors in one. This would be your integrated eLearning authoring tool.
There is no limit up to which you can extend the functionalities of an authoring tool. Based on the purpose of its usage, you can use an authoring tool customized for your specific job. For example, a customized solution catering to every other requirement for creating an online learning and teaching content is called an eLearning authoring tool.
Why use an eLearning authoring tool?
 E-Learning today has spread to every corner in the market. Not just the traditional educational institutes, but also the corporations and businesses are leveraging online courses for their own goals. 
In short, eLearning courses come in different shapes and sizes. Every kind of implementation requires a custom approach and a custom design. Some want to use them to train their employees, some want to implement blended learning, while some just want to create and make money selling online courses.
Based on all kinds of implementations, the overall creation of an online course become a costly and hectic task. I mean, every other course looks out for a distinct approach, speed, design, and analytics. It becomes quite a chaotic and slower process when you ask developers to code your courses and instructional designs from scratch.
It's not the coders' job, nor do they possess the subject knowledge. They know how to create an eLearning platform or any other solution as per requirements. Even if they can do it, it would cost fortunes to code every time you want to create a course. 
For example, as a training in-charge at an MNC, you would want to reduce the training cost by developing the courses in-house. An eLearning authoring tool gives a whole set of easily usable features and interfaces that anyone can use and create custom courses without coding. They are so easy to use that all subject experts can start creating digital courses independently after a small orientation.
An eLearning authoring tool provides you an easy, speedier, and interactive way to achieve your goals without needing to re-invent the wheel each time.
What is the best eLearning authoring tool for you?
Different goals need different types of tools. There isn't any way to declare the best authoring tool in the market. However, you can easily identify the best one suitable for your set of requirements. To get the best eLearning authoring tool for your project, you need to focus on two major aspects:
Types of authoring tools

Custom requirements
Types of authoring tools
There are various types of independent solutions and tools you can use to author an eLearning course.
Text processing: MS Office, Google Docs, Google slide shows, WPS Office Free, LibreOffice or Apache OpenOffice, etc.
Image and Graphics processing: MS Paint, MS Paint 3D, Adobe Photoshop, Corel Draw, Adobe Illustrator, GIMP, Adobe Lightroom, Canva, etc.
Animation: Autodesk 3ds Max, Adobe Animate, Autodesk Maya, etc.
Video processing: Adobe Premiere Pro, iMovie, Final Cut Pro X, Power Director, Adobe after Effects, Pinnacle Studio etc.
HTML/CSS/XML editor: WYSIWYG, Notepad ++, Sublime Text, Adobe Dreamweaver CC, Eclipse, NetBeans, Microsoft Visual Studio Community etc.
Content Sharing: DropBox, Google Drive, MS One Drive, Nextcloud, etc.
Collaboration: Trello, Slack, Wimi, Asana, Flock, etc.
Video Conferencing: GoTo Meeting, Skype, Cisco WebEx, Zoho Cliq, etc.
Interactive Whiteboard software: OPENBOARD, SCHOOLCARE, INTUIFACE, VIZETTO, etc.
CMS and Monetization: Smart School – Udemy Clone script, LiveLearn live tutoring software.
Customized eLearning authoring tools
You can easily make a Google search and find several high-street authoring tools that actually come with a combination of all the tools and functionalities mentioned above. However, not all ready-made eLearning authoring tools are fit for every kind of requirement.
They are not cheap. So you need to make sure that you pay only for what you need. Before selecting a solution, you might want to answer the following questions to yourself:
Do you intend on reusing the existing content?

Do you want to create interactive courses?

Do you intend on selling your courses?

Do you want to assess and grade the learners?

How do you want to deliver the courses?

Do you want to integrate the authoring tool into an LMS?

Do you need to integrate a CDN for faster delivery?

Do you want multiple author accounts/profiles?

What kind of content formats do you wish to use?
After you answered these questions, you will have a basic idea of the features you need. Afterwards, also bring it to your notice that there are many software solutions and tools that can be considered as authoring tools, for example, Flash, MS Word, and PowerPoint. However, only a few programs specifically include customized support for e-learning content authoring and are certified by the standards such as SCORM (Shareable Content Object Reference Model) or AICC (CBT) (Aviation Industry CBT Committee). Here is a list of some of them
1.     Adobe Presenter

You can consider it an eLearning authoring tool or an overall eLearning development solution. Meeting both kinds of requirements, Adobe Presenter changes tedious PPTs into intelligent course materials. You won't require any exceptional technical skills but the essential abilities to create simple PowerPoint slides.
Highlights:
HTML5: HTML5 for seamless video streaming and mobile-friendly course design.
Learner Interactions: Inbuilt learner interactions to make eLearning lessons more engaging.
PowerPoint Triggers: Works seamlessly with PowerPoint-based animation triggers and active hyperlinks.
2.     Elucidat

Elucidat is an eLearning authoring tool with noticeable highlights like custom theming, instant templates, and other feasible choices for a coordinated effort. Wiping out the main disadvantages of a flash-based software, it dependably utilizes HTML5 to make the content load quicker on PCs, tablets and mobile phones.
Highlights:
Collaboration: Inbuilt tools to submit feedback and connect with other learners on the platform.
Quick Deployment: Compatible with SCORM, MOOC and Tin Can. Easy content publication and sharing on the existing LMS solution.
Analytics: Track learning progress and get insights into the course efficacy from a central dashboard.
3.     Adobe Captivate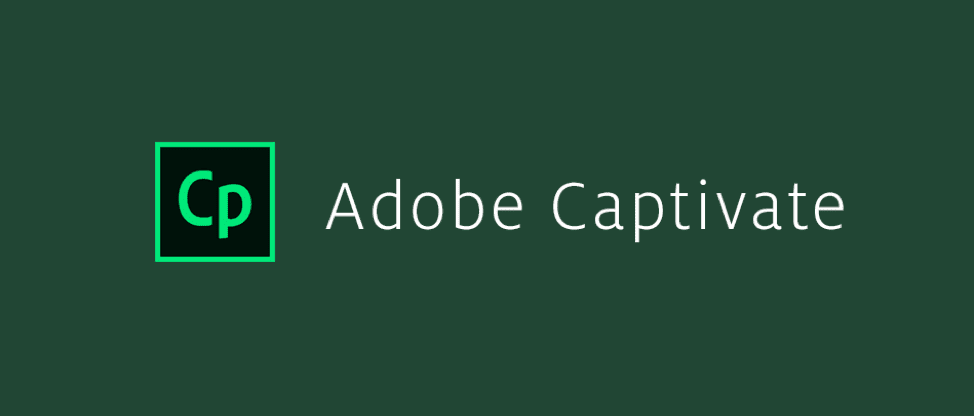 Adobe Captivate speaks as a shrewd tool for structuring versatile and responsive e-learning courses. With all records located on the cloud, your colleagues can give input and speedily make alterations in the ongoing projects. Captivate is well known for frequent updates and feature upgrades.
Highlights:
Captivate Draft: A Free iPad app to transform storyboards into interactive online courses. The app in-houses cutting-edge features such as scenario branching, quizzes, and many multimedia tools.
Multimedia Integration: Inbuilt useful tools such as HD screen recording, screen-casting, & audio synchronization.
Branch-Aware quiz: Tutor can program the courses to conduct assessment quizzes after each module. 
4.     Articulate Storyline:

Articulate Storyline provides a windows-based application like Microsoft PowerPoint. It expects you to acquire some vital abilities and skills to author customized and connecting digital courses. Furthermore it gives ultimate control to create engaging themes for your pages and slides. Despite being somewhat tricky, Articulate is an astoundingly adaptable tool to design custom eLearning courses.
Highlights:
Video Encoding: Upload videos without compressing them
Auto recovery: Fail-safe to recover lost work in even of a system crash.
Dockable panes and windows: Use multiple monitors. Work on your project on one screen while previewing the user-end view on the extra monitor.
5.     Gomo

Gomo is a cloud-based e-learning authoring tool to create and host digital courses from the same platform. HTML5 encourages a consistent video content streaming experience on any device screen or orientation. Gomo additionally offers features to create, repurpose and track video content utilizing features like screen capture, auto-subtitles, and autotranslations.
Highlights:
PowerPoint Conversion: Instantly convert your courses into PowerPoint presentations.
Test / Quiz Creation: Build customized tests and quizzes.
Embedded Multimedia tools: Built-in multimedia processing tools such as animations, images, videos, audio, voice-over dubbing, etc.
Over to you
If you are planning eLearning for learners in a controlled domain, such authoring tools are the ideal instruments for you. On the off chance you are structuring lessons for students and making them available on multiple devices, you would be better off using an eLearning authoring tool instead of individual solutions.
Using a high-quality authoring tool can make end-to-end learning more engaging and allow subject experts the flexibility to create digital content for the web, smartphone apps, tablets, and e-books readers as well. A simple authoring tool is all you need to create custom digital courses and offer your learners the best eLearning experience.