A Case Study of Super-Kid | ESL Tutoring Platform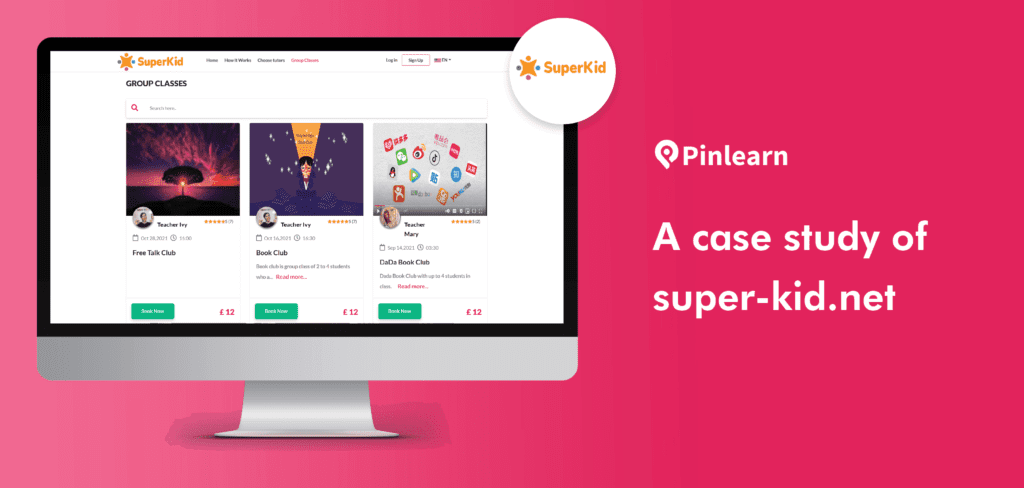 Teaching English online is a convenient and meaningful way for ESL educators to share their proficiency and, at the same time, is a great gig to make money. But not everyone gets the chance to teach students of all ages and around the world. When it comes to platforms that connect teachers to students across the world for an engaging learning experience, there are plenty available in the market.
SuperKid is one such emerging private teachers' community created for experienced tutors to establish their careers and for students to enhance their language proficiency and excel in various other subjects. 
The online tutoring marketplace was founded by Ivy Davis, who herself is a TESOL certified English teacher who has bagged several accreditations, including the Superstar teaching award and the Class Master award for teaching most Gogokid classes.
Having a career excellence history in GogoKid, and NovaKid, both of which are rapidly growing ESL companies, Ivy decided to launch an ESL tutoring platform for Chinese students.
With her platform, Ivy Davis has been able to help a diverse group of students work towards their goals and help teachers across the globe.
What made Ivy Davis start her own online tutoring platform?
On 23 July, 2021 China's governing body, the state council, released new rules which included bans on any for-profit tutoring services focused on the country's core public school curriculum. The government has also doubled down with its crackdown on private tutoring, imposing a complete ban on all online and offline advertising. 
Due to these new changes, once highly prioritized, English education is now taking a back state curriculum. Not just that, the careers of many ESL teachers have been affected due to the ban on hiring online foreign teachers. 
We are seeing widespread scrambling for everyone involved:
Parents are looking for an alternate plan for their children's education.

Educators are searching for better career options.

edTech entrepreneurs are trying to overhaul their business models.
Moreover, third-party online tutoring marketplaces don't offer enough control for tutors over the content they create or the money they make. When the restrictions hit, Ivy Davis needed a creative outlet. This made her launch the Super Kid platform that changed her life and other educators who needed a better alternative.
To launch an online tutoring marketplace, she turned to Pinlearn. The reasons were many: the platform's ease of use, launching the service, and running in no time, creating a brand experience. The platform she launched was not only easy for the instructors to use but great for students to receive exposure to the industry's best tutors along with an engaging learning experience. 
Since then, she has connected with students and mentored educators to create incredible virtual learning experiences. 
How Pinlearn came to rescue
SuperKid is an online tutoring marketplace that connects tutors and students across the globe. SuperKid relied on Pinlearn as a technology partner to create an online tutoring marketplace to connect ESL tutors to broaden the learning and skill improvement opportunities. In addition, the organization envisions  ESL tutors to build a rewarding career and students to gain access to the best quality education at a competitive price. 
The challenges and risks faced by Super Kid
Before starting out, there were a few challenges to be addressed for the online tutoring platform to bring their business idea to reality.
Zoom doesn't work well in China
Zoom was blocked in China for several weeks last year, which has troubled its users. One of the primary reasons why Zoom has restrictions in China is that the government favors the growth of local video conferencing services and companies like WeChat. While now Zoom works in China, uncertainty still exists regarding the smooth functioning of the service in the country. 
Payment collection problem
Online payment methods using credit and debit cards are not the favourite method of payment among local consumers. It is because they tend to have less trust in the websites that accept only payment by credit hand. Hence, it is important to consider the psychology of parents when implementing payment methods. That led the SuperKid team to decide on Stripe and WeChat as their payment gateway to facilitate monetary transactions. 
Every business is constantly looking for unique ways to bring in sales and profit. The online tutoring venture also brainstormed new ways to price their classes the most effective way. After multiple discussion sessions with Team Pinlearn, SuperKid settled for bundled packages which instantly transformed the pricing strategy by increasing the value of the offerings. 
Solutions implemented by Pinlearn to beat the challenges
Pinlearn offers end-end quality engineering for the online tutoring website by integrating the following solutions.
1. Whiteboard add-on to replace Zoom
As Zoom doesn't function smoothly in China, we opted to integrate an add-on instead. Here are the features you get: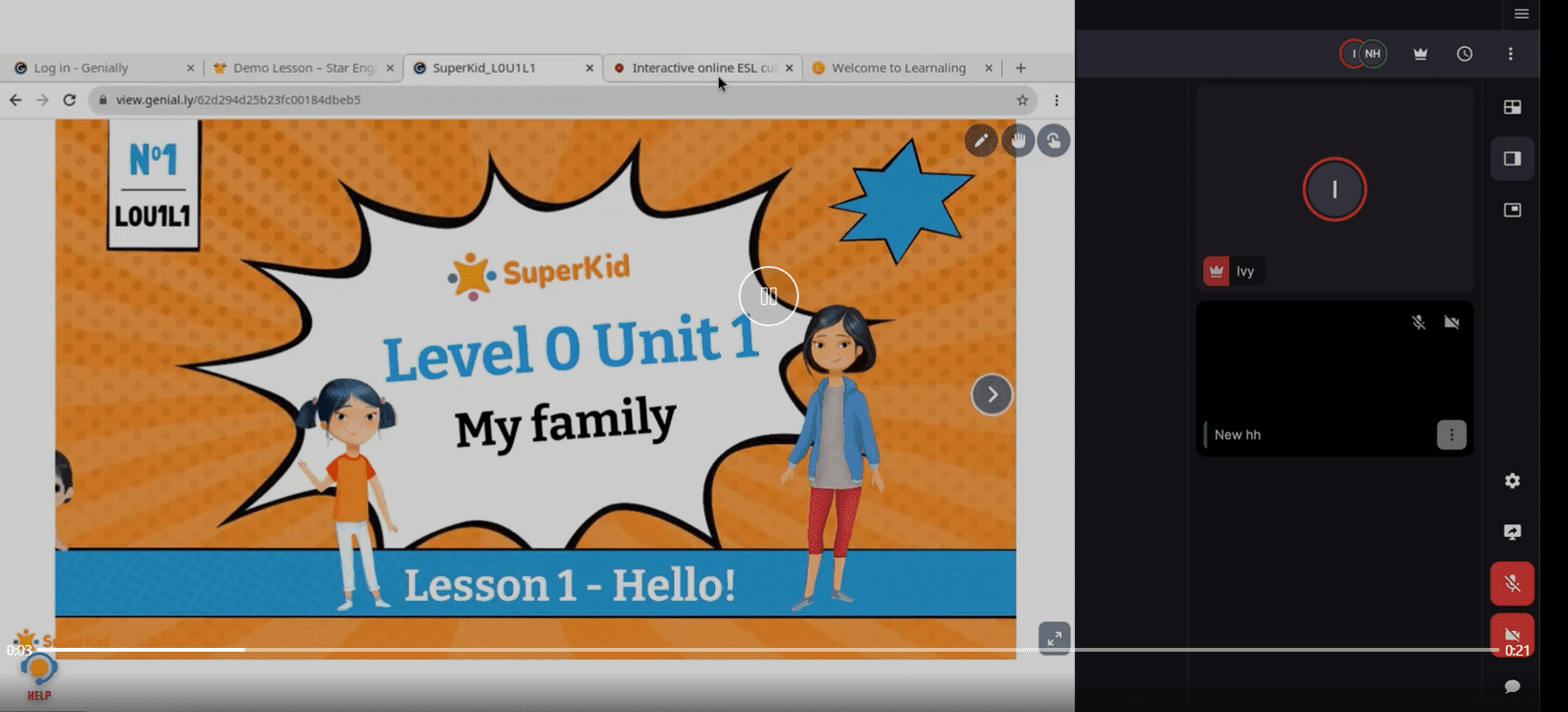 Video calling and chat for crisp and reliable communication
Communicate using WebRTC based video chat and screen sharing feature right from the software.
Management dashboard to make back-office administration easy
Managing lessons across the organization is made easy with a central dashboard. Setting up user accounts for students, tutors, and other staff is effortless, along with analytics on session history and playback of recordings. 
Leading mode for complete control over student experience
In leading mode, educators can remotely control student video and audio feeds and gain control over students' experience. 
Whiteboard add-on allows creating custom white-labeled spaces programmatically and embedding them to the application using iFrame and REST APIs.
2. WeChat for payment processing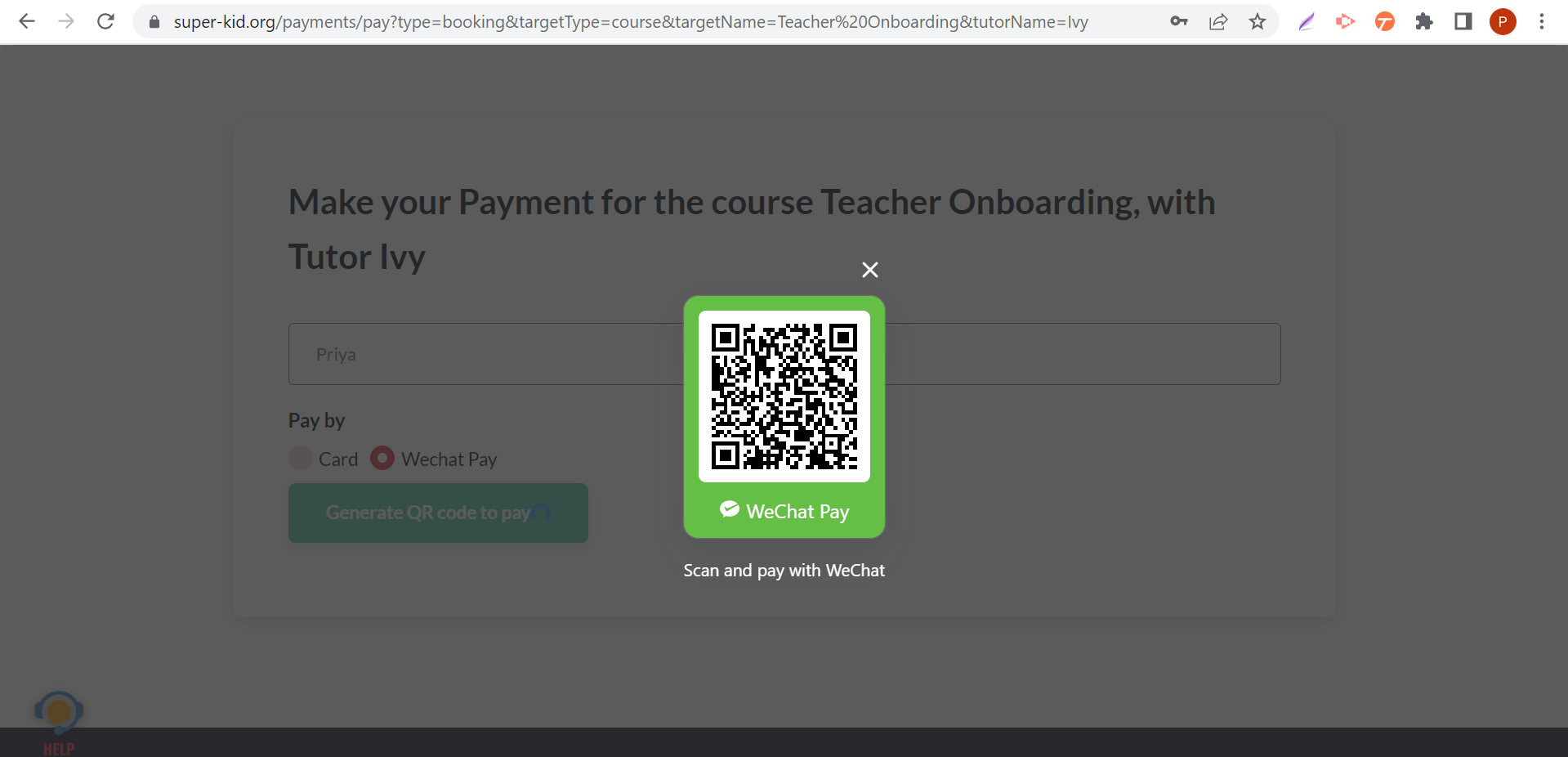 Tencent-owned WeChat is China's largest messaging application and one of the country's biggest payment services. We decided to integrate WeChat, dubbed a super app in the world's second-largest economy. As many services are wrapped into it, it is ubiquitous. 
After setting up a wallet account, users can make digital payments in WeChat in the following ways.
Quick pay:

 Users can pay by scanning their QR code, after which WeChat will charge the required amount. 
QR code payments

:

An embedded QR code reader scans the seller's unique code and processes the payment.
Web-based in-app payment:

It works for commercial purposes where businesses can make payments for products and services.
In-app payment:

Apps that have integrated WeChat Pay SDK can use this for third party app transactions.
3. Bundle classes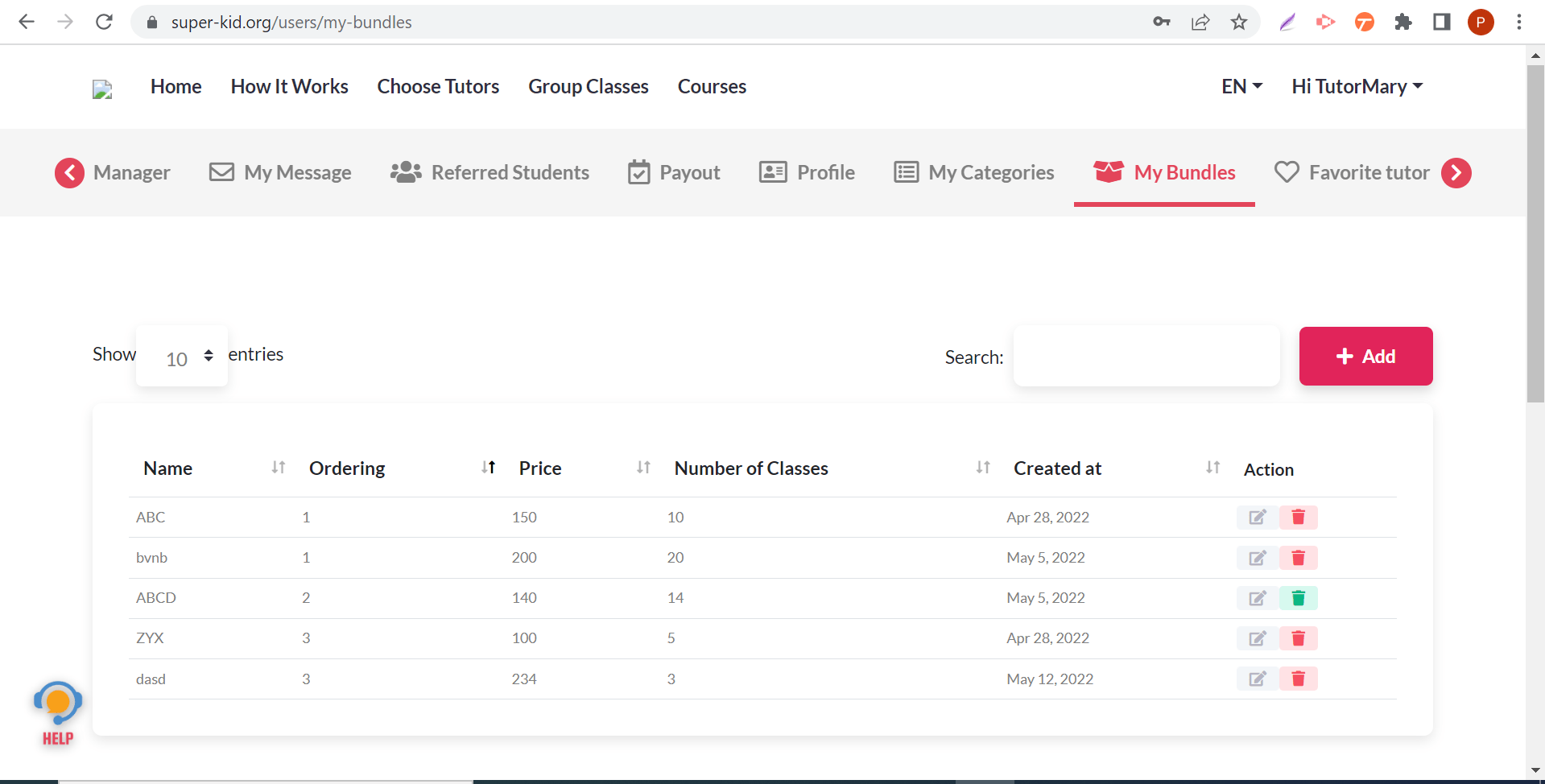 Bundle classes are value packages where tutors bundle several classes together and sell access to the classes and materials as a single package. 
Advantages of bundle packages are:
Offers more value to students 

More profitable model

Makes it easier for tutors to track product sales
Bundle classes implemented by Pinlearn works this way:
The Tutor can create the bundle- Set the bundle's name, number of classes, and pricing.

The tutor earnings are calculated based on the formula=

Price/ Number of classes 

Admin commission percentage will also be calculated based on the classes completed by the Tutor. 

The bundle classes are not mapped to any subjects on the tutor profile. The bundle classes are mapped to tutor profiles in general. It can be applied against any subject that the Tutor conducts.
4. Referral Program for Tutors
Tutors can refer students and the tutor gets a sign up bonus once the student registers to the platform. Once the student purchases the first bundle, the tutor receives an additional bonus.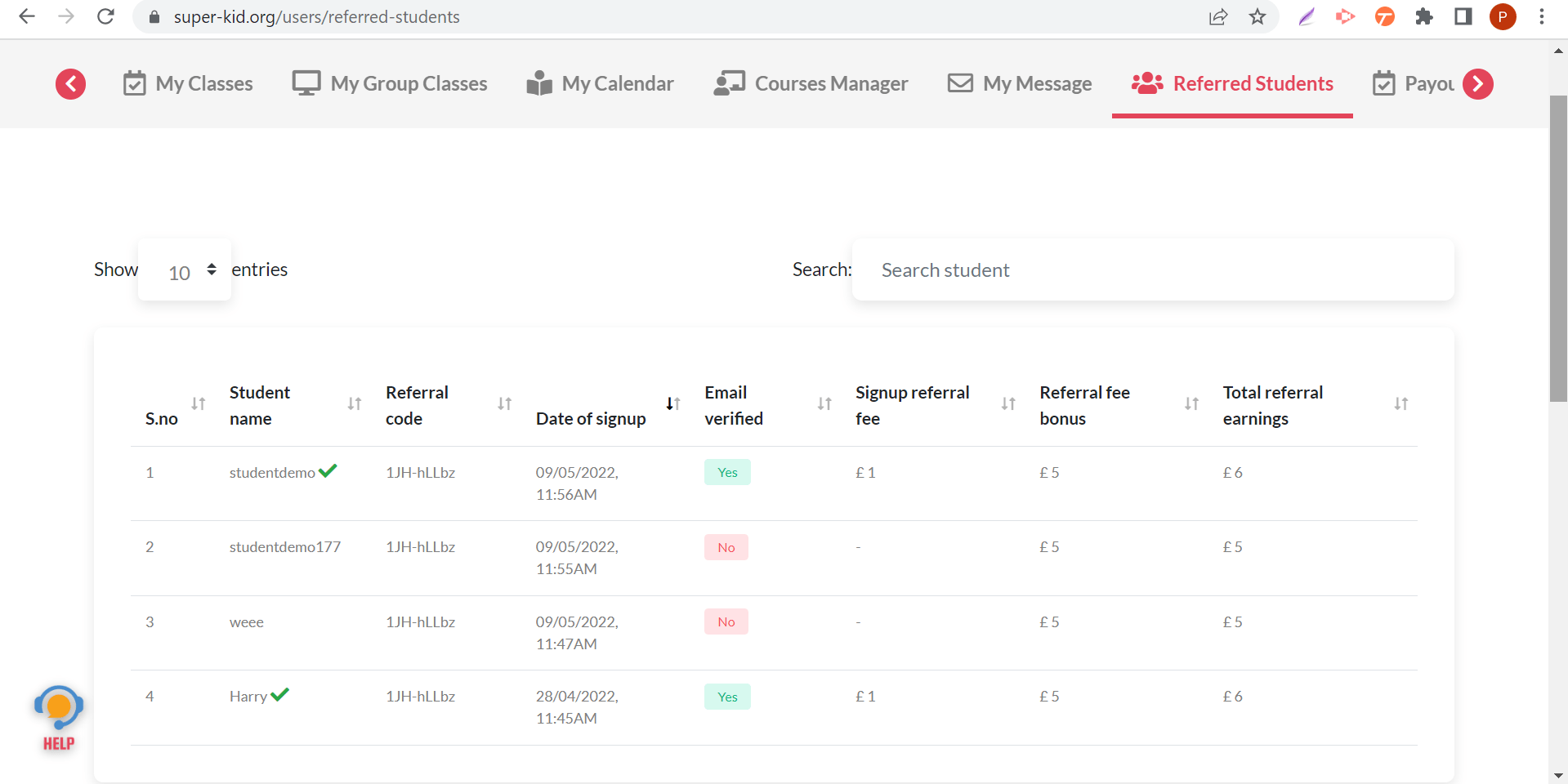 5. Student to student referral
When a student refers another user, once the referee registers and purchases a bundle, the student who referred receives a reward.
Student A refers student B- Student B registers and buys a class bundle.
Student A gets a reward which is a class credit (one free class) that he/she can use on any tutor's free class calendar.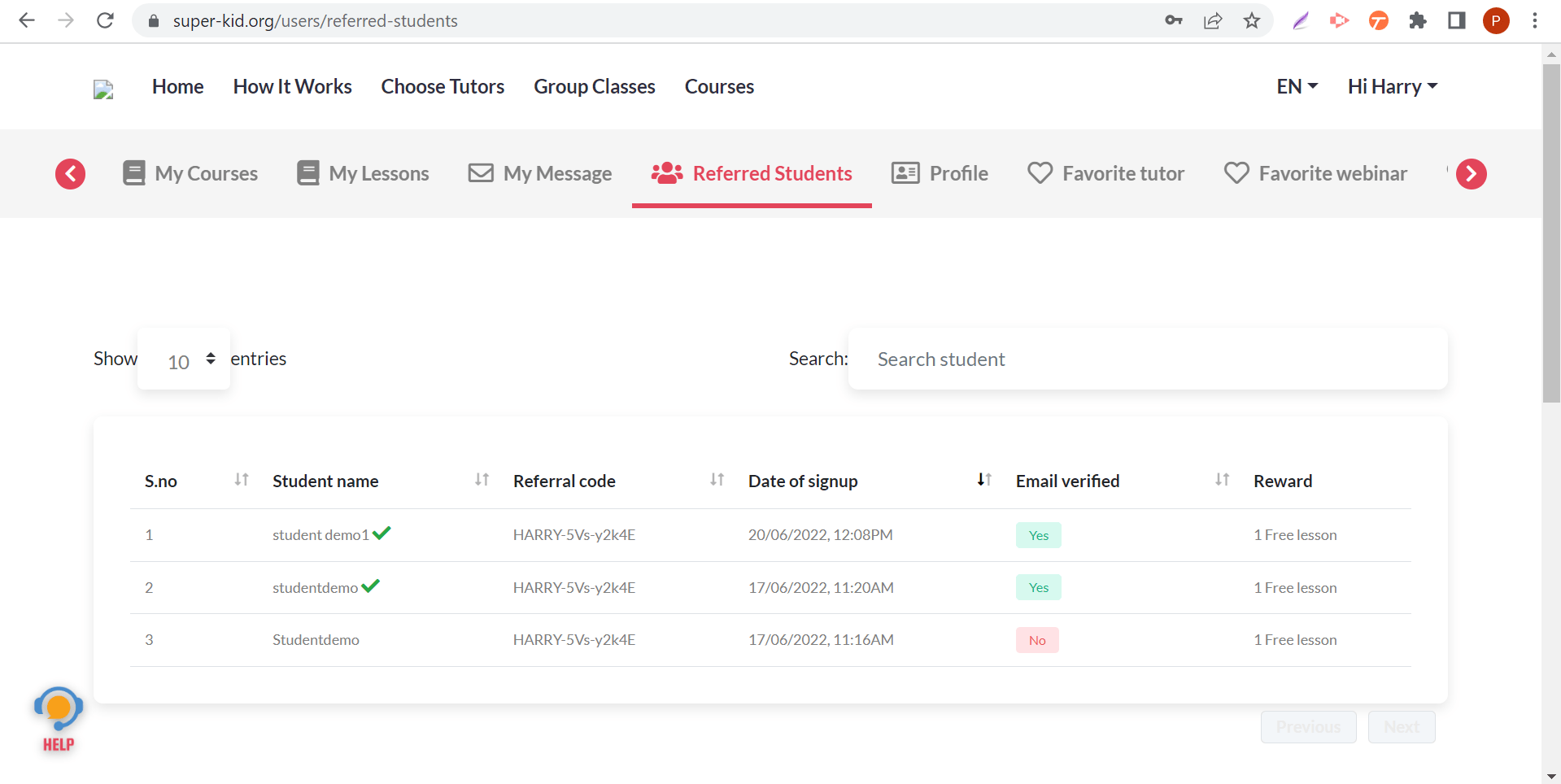 6. Co-Browser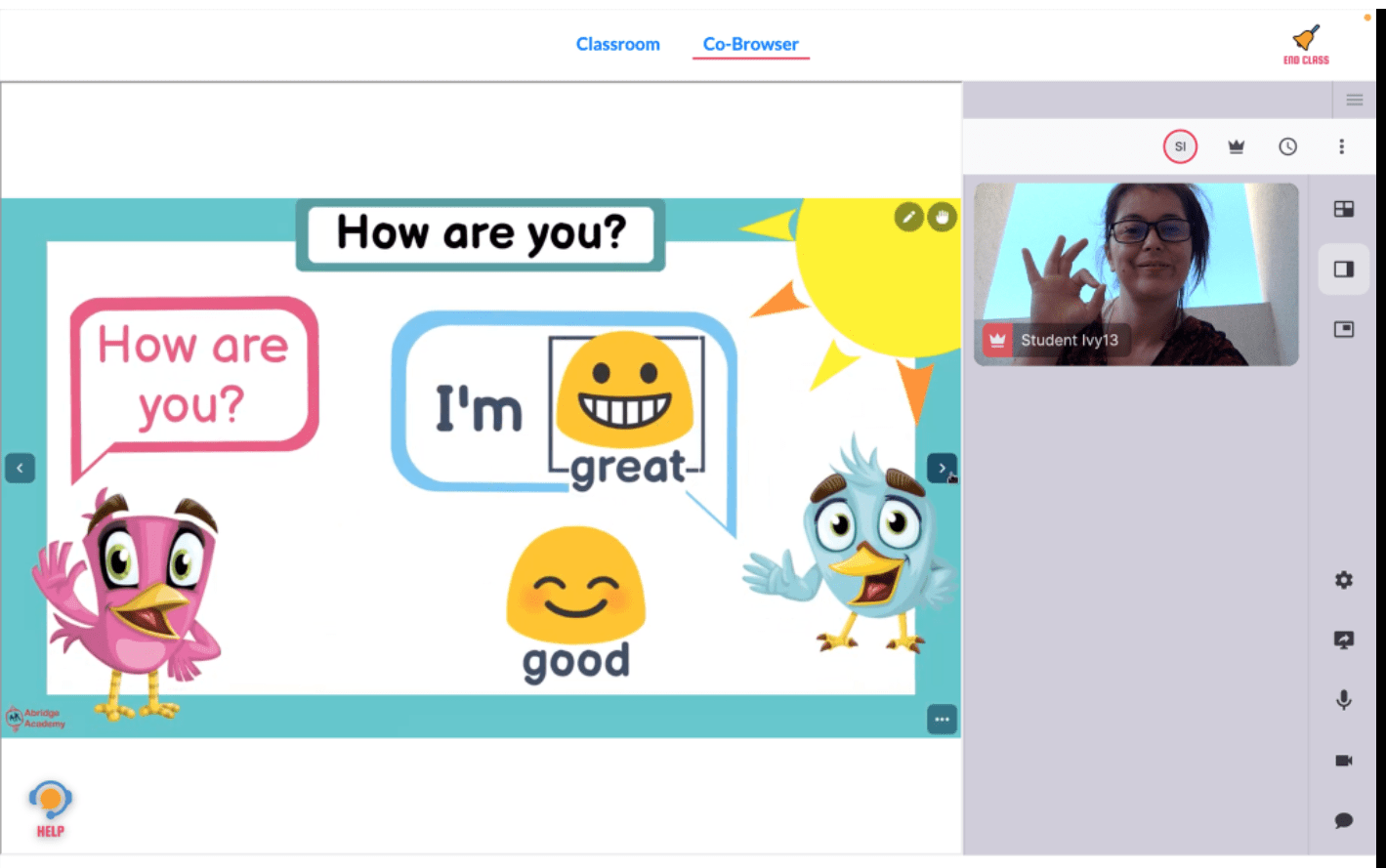 Co-Browser integration allows teachers and students to browse the web and watch together online. Teachers can share a multiplayer web browser with everyone in the virtual classroom. The result is a hassle-free viewing experience where participants can visit any website and pass the control of the browser when needed. The integration is a smart replacement to screen sharing to enjoy high-quality streams in sync. Contact us for more information.
Why Pinlearn- The versatile solution to build professional online tutoring marketplaces 
Pinlearn is a self-hosted online tutoring software designed especially for entrepreneurs and edTech businesses planning to launch a profitable and sustainable business around online tutoring and coaching. The software is ready to meet the diverse requirements of EdTech business and offer best-in-class services by managing cumbersome administrative tasks. 
Handpicked features to improve the online learning experience
A customizable framework compatible with different niches
Pinlearn allows creating a global platform that is suitable for language learning, online tutoring, online consultation, fitness training, and more across different niches.
Interactive and collaboration features
Interactive whiteboard tool
Pinlearn features an integrated virtual Zoom whiteboard to create an immersive live learning experience. 
Facilitates recording and saving live sessions for future reference and self-paced learning. 
Allows tutors to conduct two-way live video conferencing sessions.
Tutors can create group webinars and get paid for per participant slot. 
Create and sell self-paced online courses
Tutors can create, upload, sell, and track online courses, set the desired price on a course, or sell it for free. 
Localization and engagement features
Both tutors and students get a dedicated dashboard with all the details related to the classes and courses displayed in a GUI (graphical USER) interface. The dashboard comes with a detailed analytics feature where tutors get all the details of students enrolled. 
Multi-language and currency
Pinlearn supports multiple languages to allow students and teachers to localize their online tutoring platform content and perform transactions in the currency of their choice. 
Dedicated management system for discount codes and coupons.
Integrates an efficient notification management system, which communicates with users on different events.
Time zone specific reminders
Allows implementation of time zone-specific reminders for the session, nullifying the communication barrier between tutors and students from different time zones. 
The average reviews and ratings of educators are displayed to foster transparency and trust in the online tutoring website. 
Admin features for effortless management
Admin can easily manage different activities associated with all users (both tutors and students).
Admin can create, define, edit, and manage the commission charged from tutors.
Pinlearn integrates features that make tracking and managing payouts to tutors easy. 
The business impact
Pinlearn's robust, scalable, ready to use, and cost-efficient online tutoring platform helped SuperKid expedite the online education market and capture the target audiences' pulse to differentiate itself from the competitor. The versatile solution enables them to meet the growing user expectations and the challenges that exist in the Chinese market. 
Super kids partnered with Pinlearn and opened the world of opportunities for ESL tutors to build their careers in online tutoring and make a good income. 
Want to build your own Online tutoring platform?
If your business vision aligns with that of SuperKid, Pinlearn is always here to help you achieve your dreams. No matter how new and unique your idea is or how big your challenges are, our expert team can come up with custom-made solutions that suit you.
The steps you need to follow are:
Buy Pinlearn readymade script

Install it on the web server of your choice

Get instant access to the admin panel after the installation

Set up your online tutoring platform using the GUI.

Configure the platform settings, online classes, courses, paywall, assign tutors, etc. 
And there you go- Your platform is live
If you want to take your career beyond the limitations of any third-party online tutoring platform, get your hands into building your own tutoring platform to have complete control over your business. Ready to launch your own online tutoring marketplace just like SuperKid? Check out Pinlearn Demo or get in touch with us now.